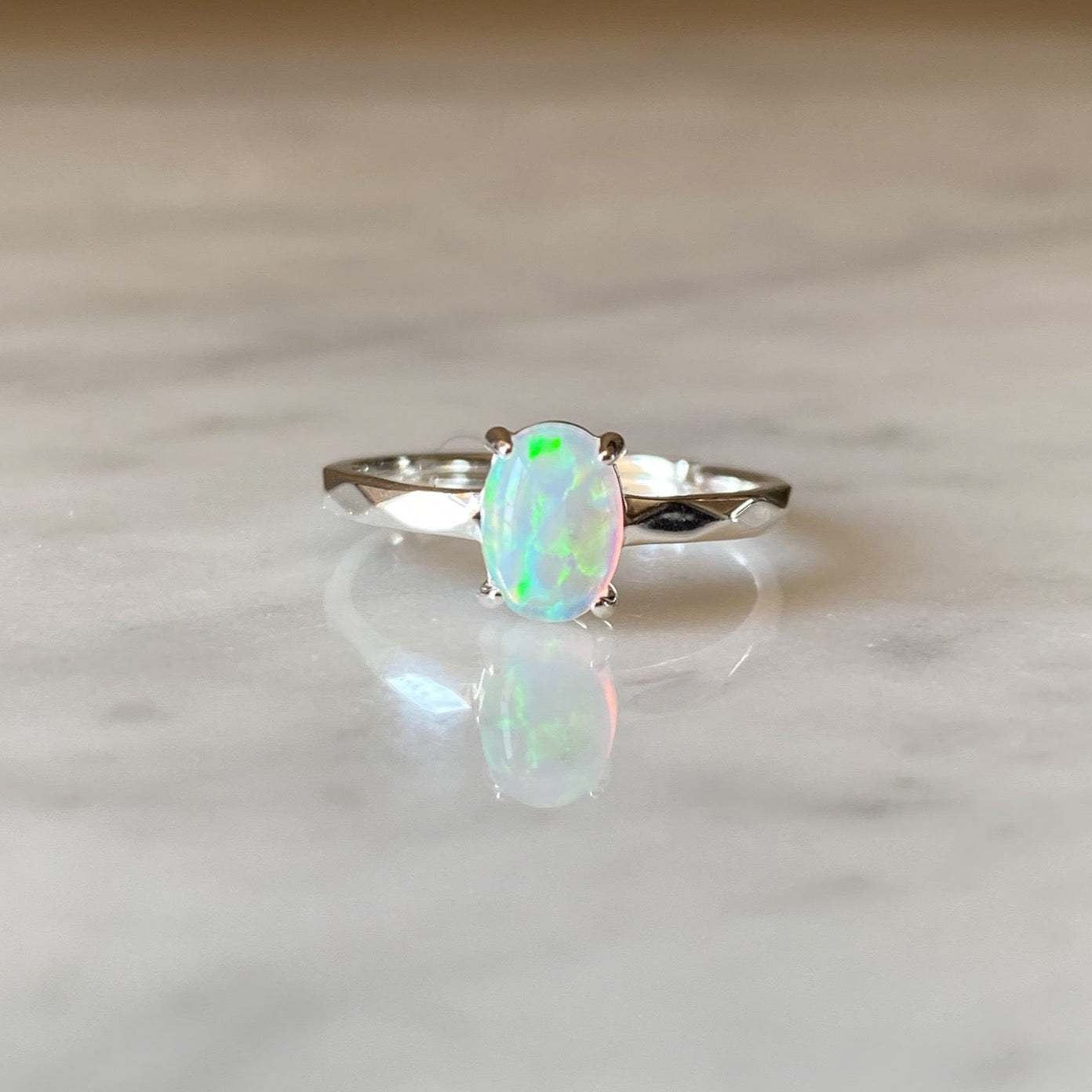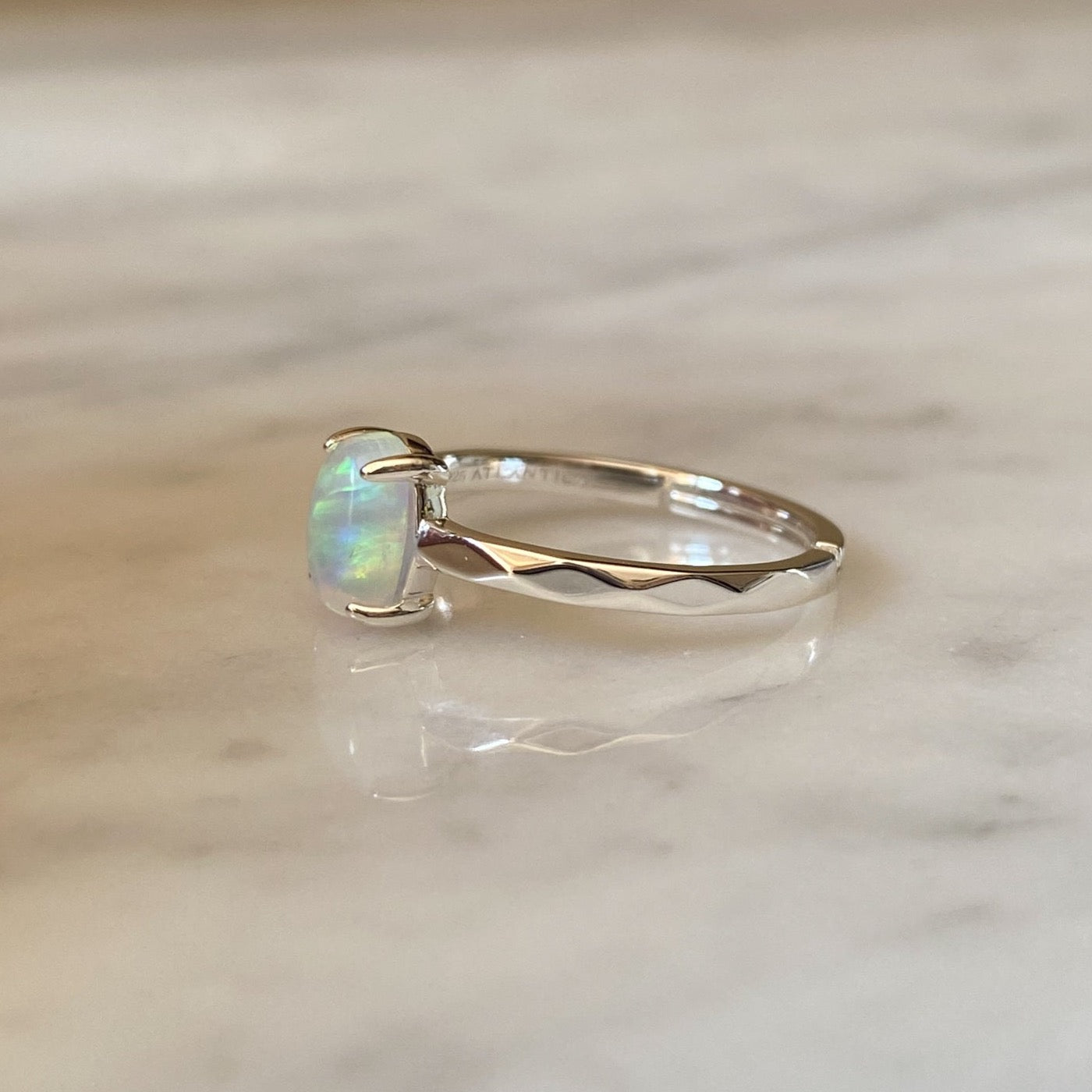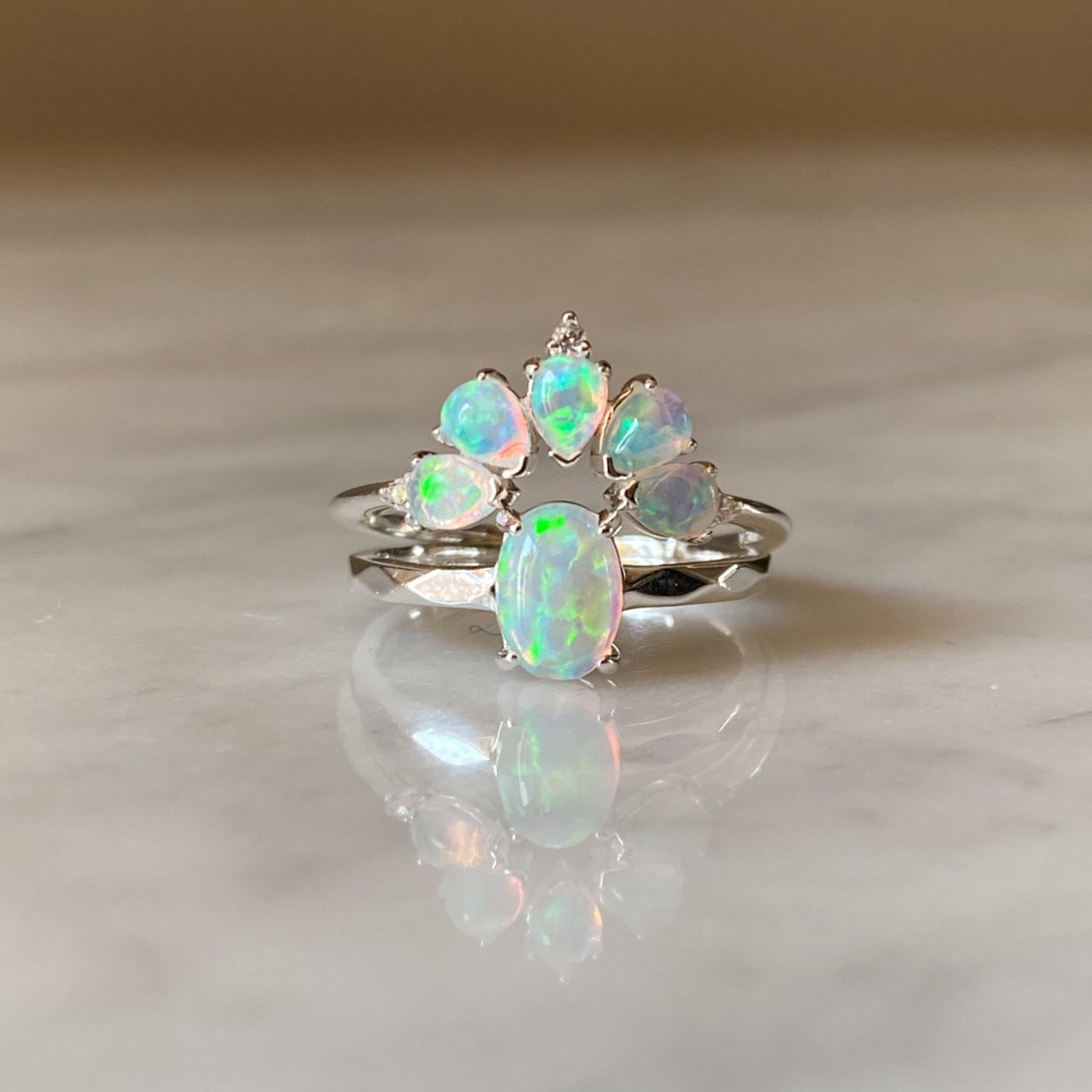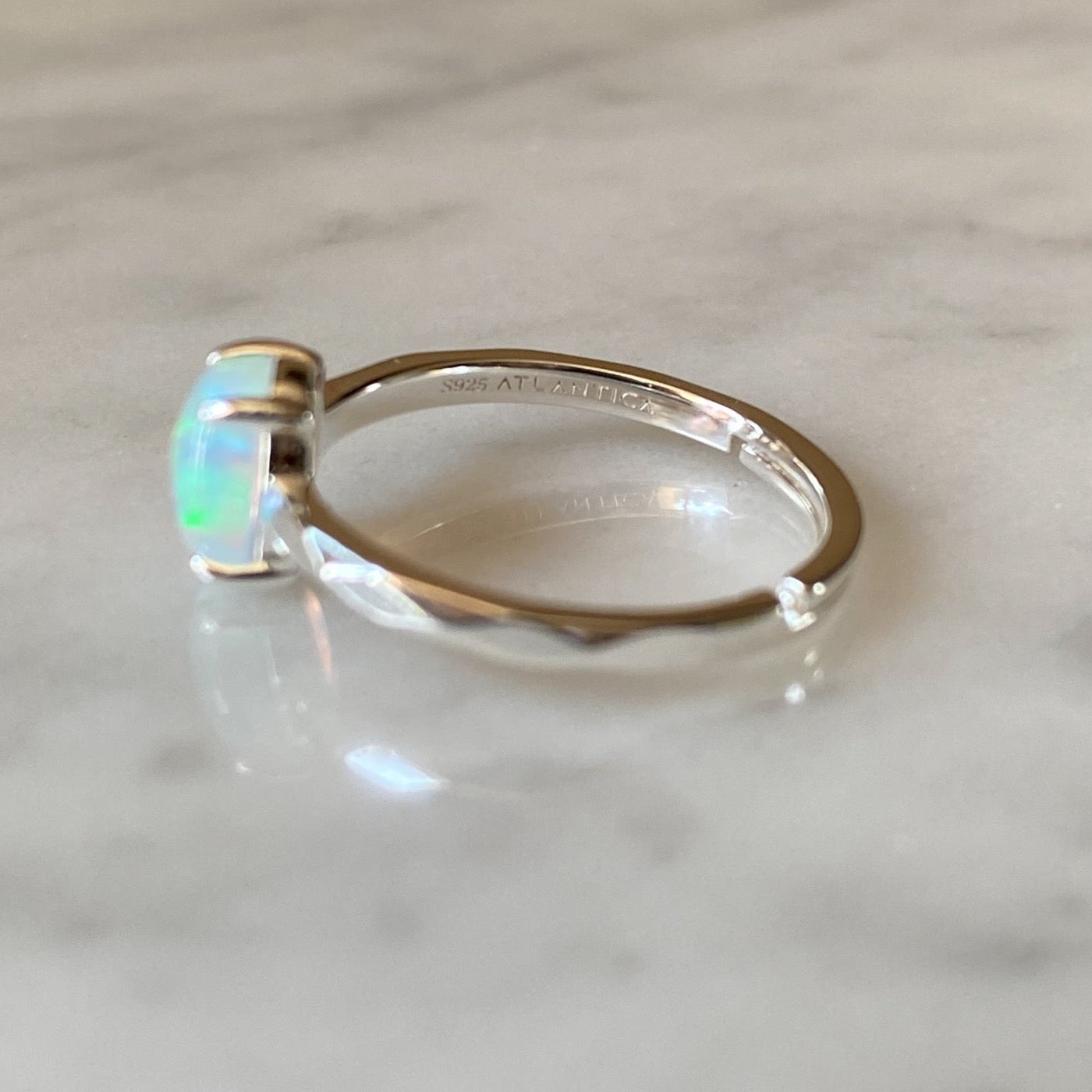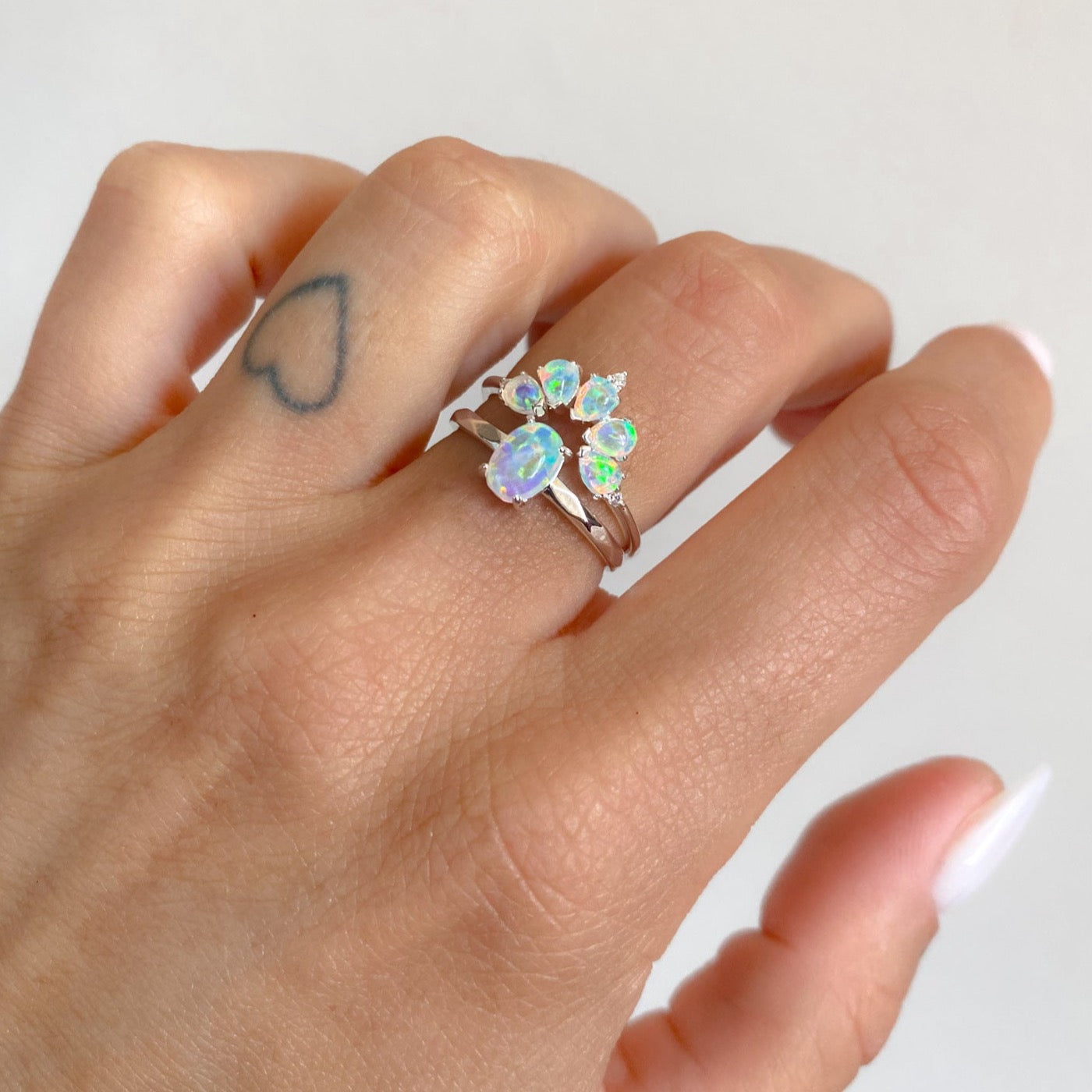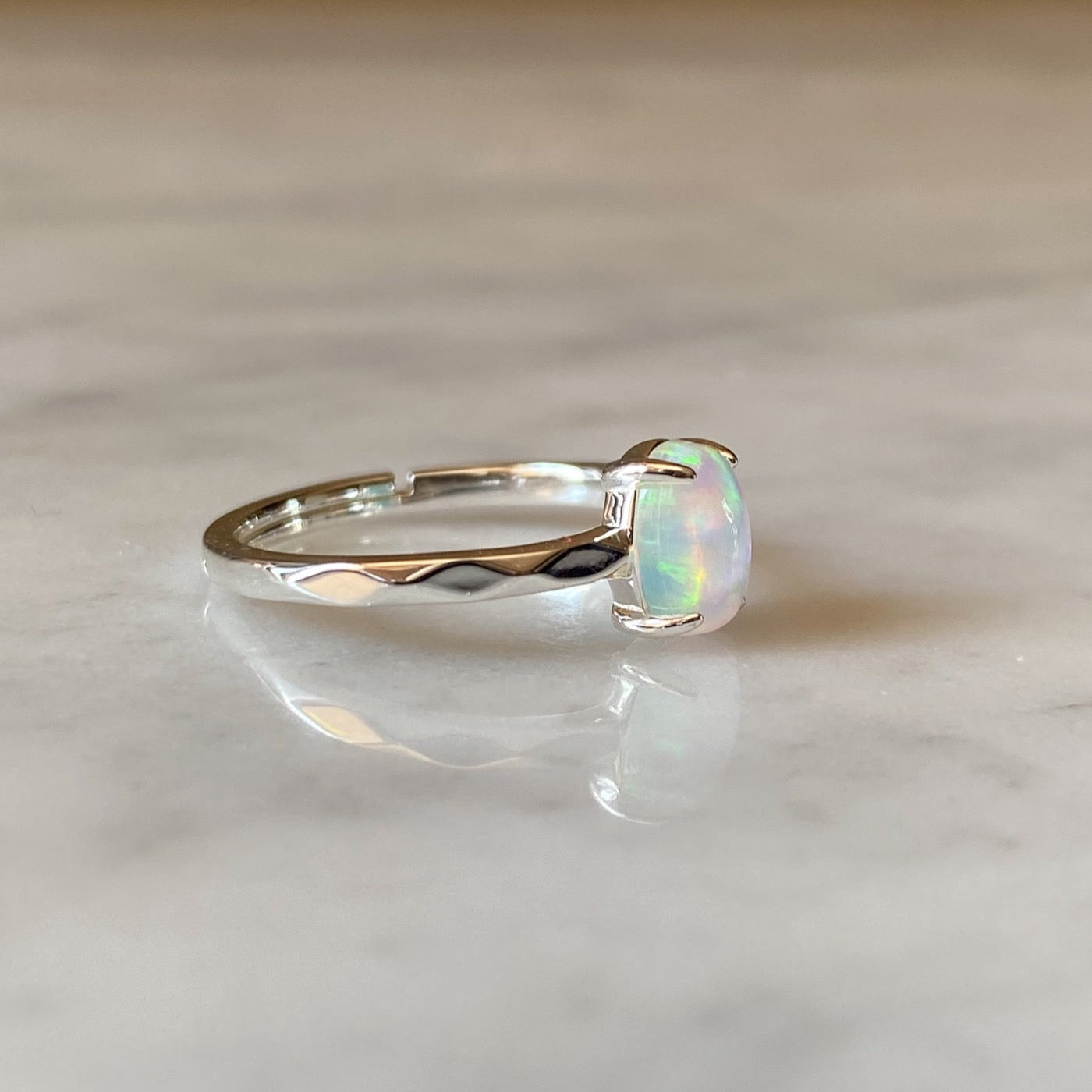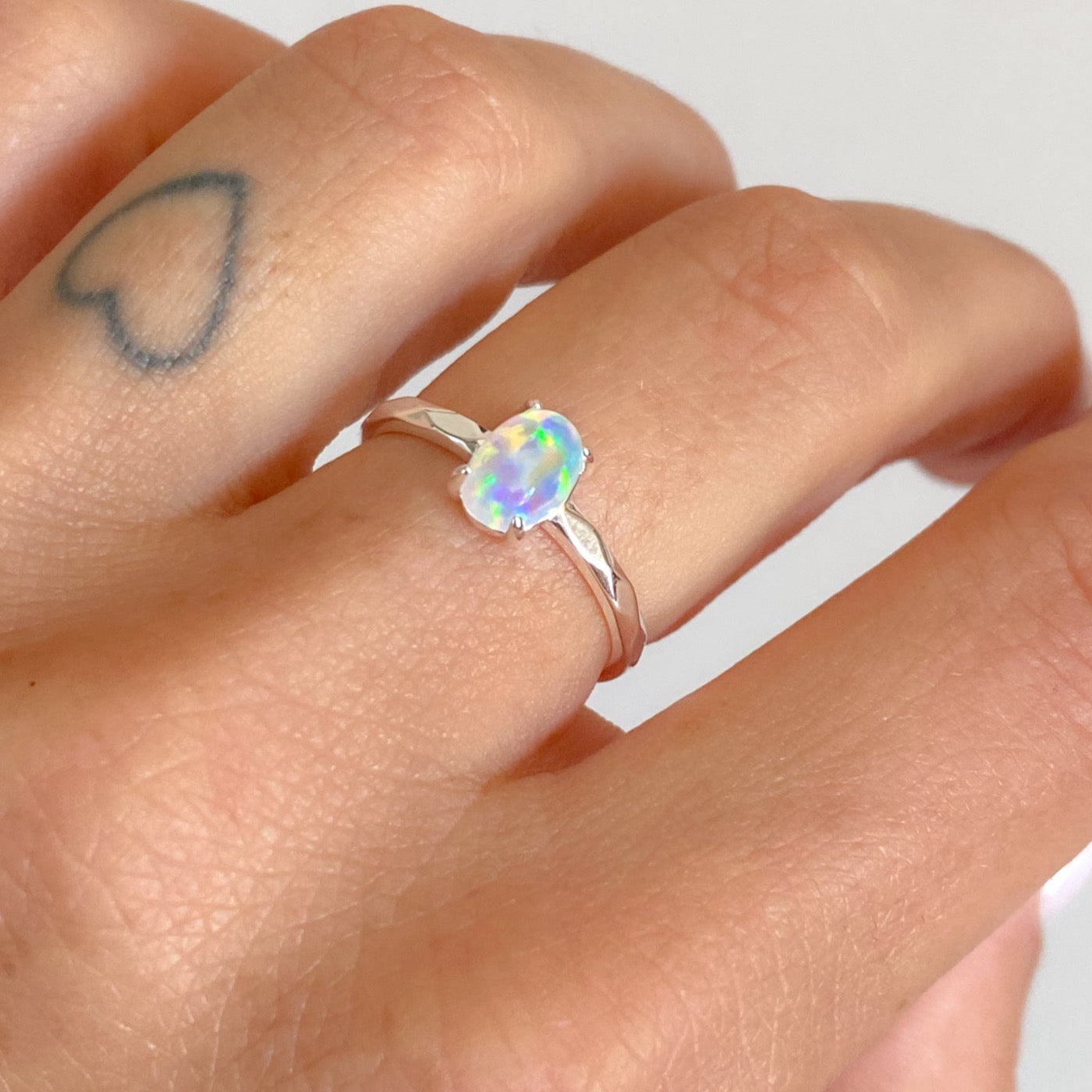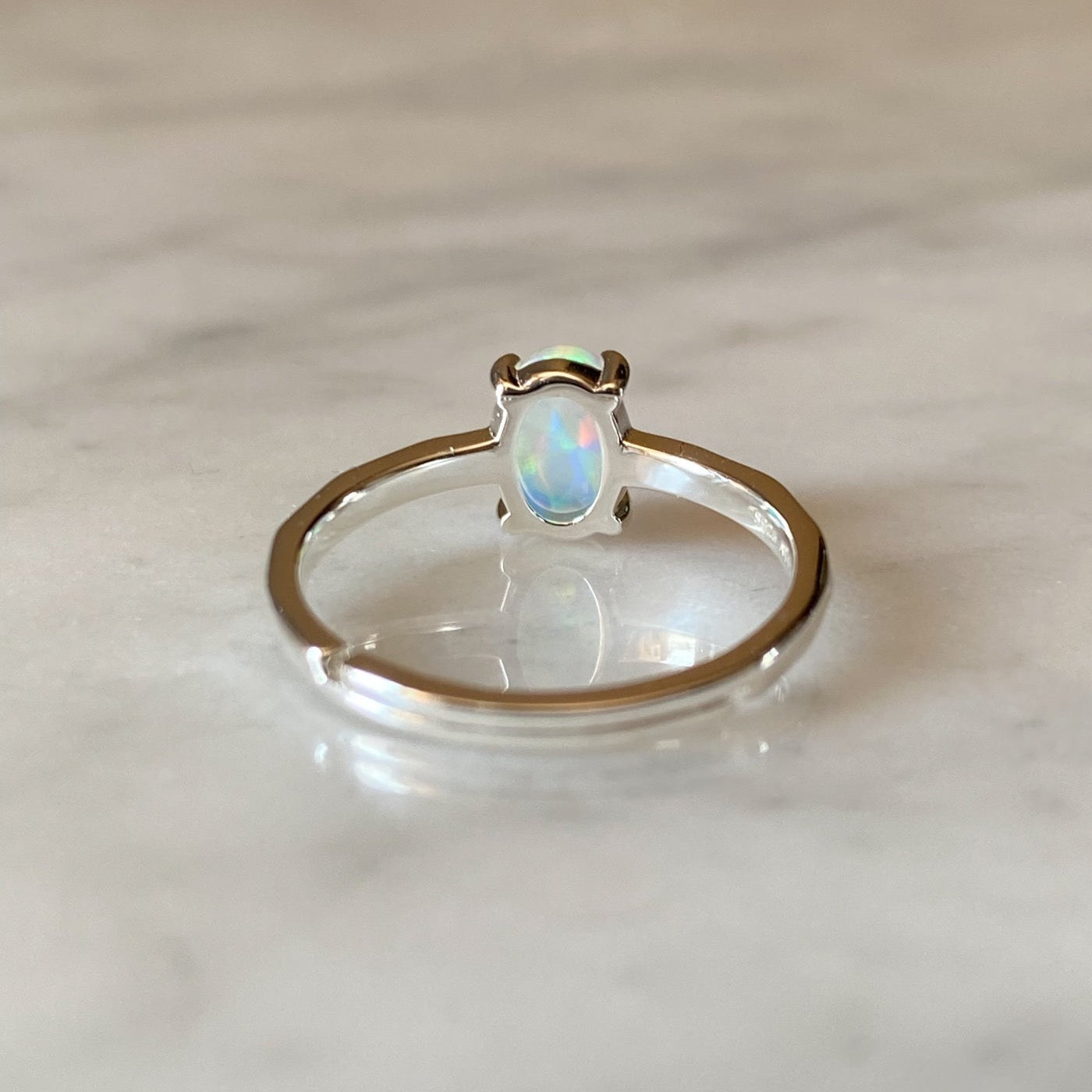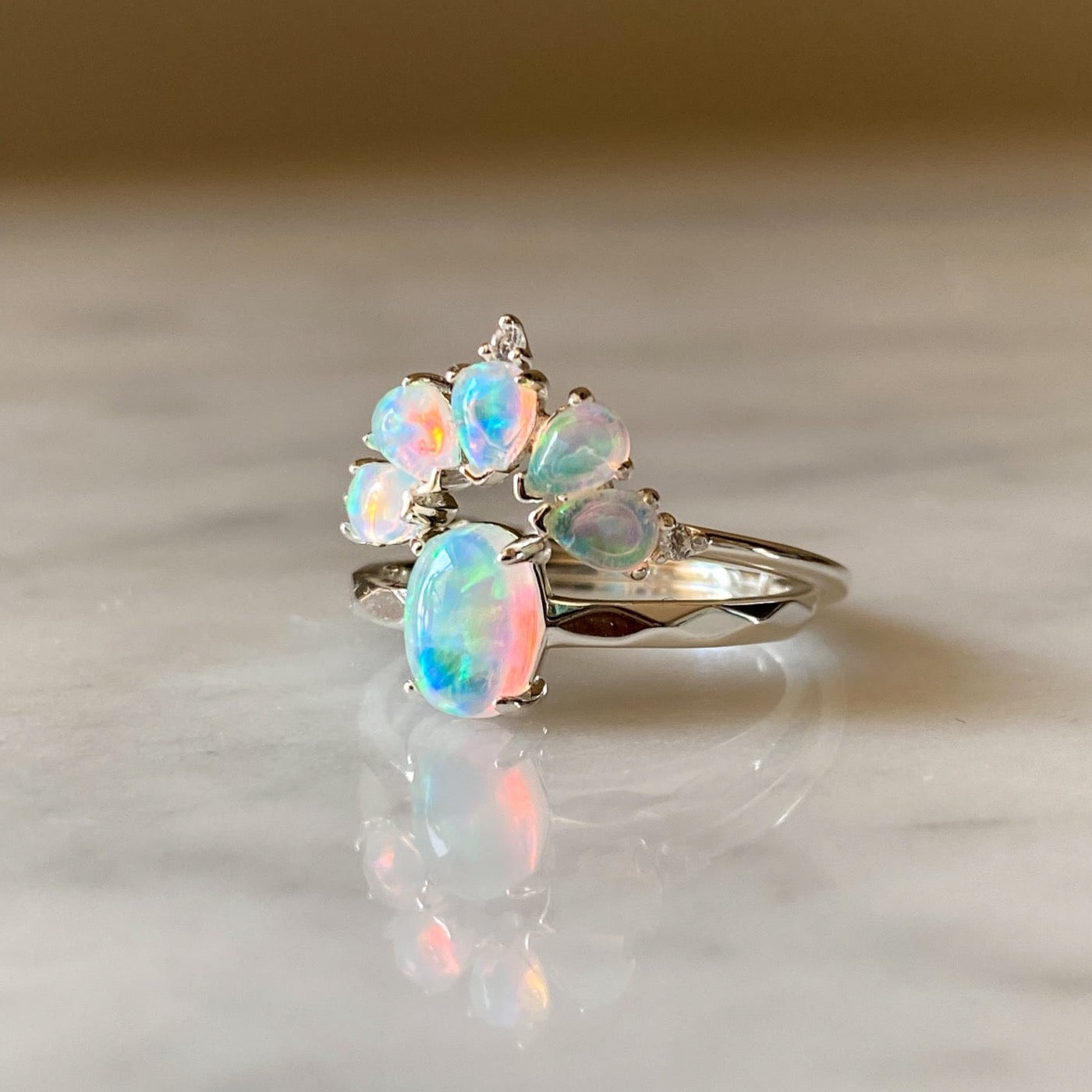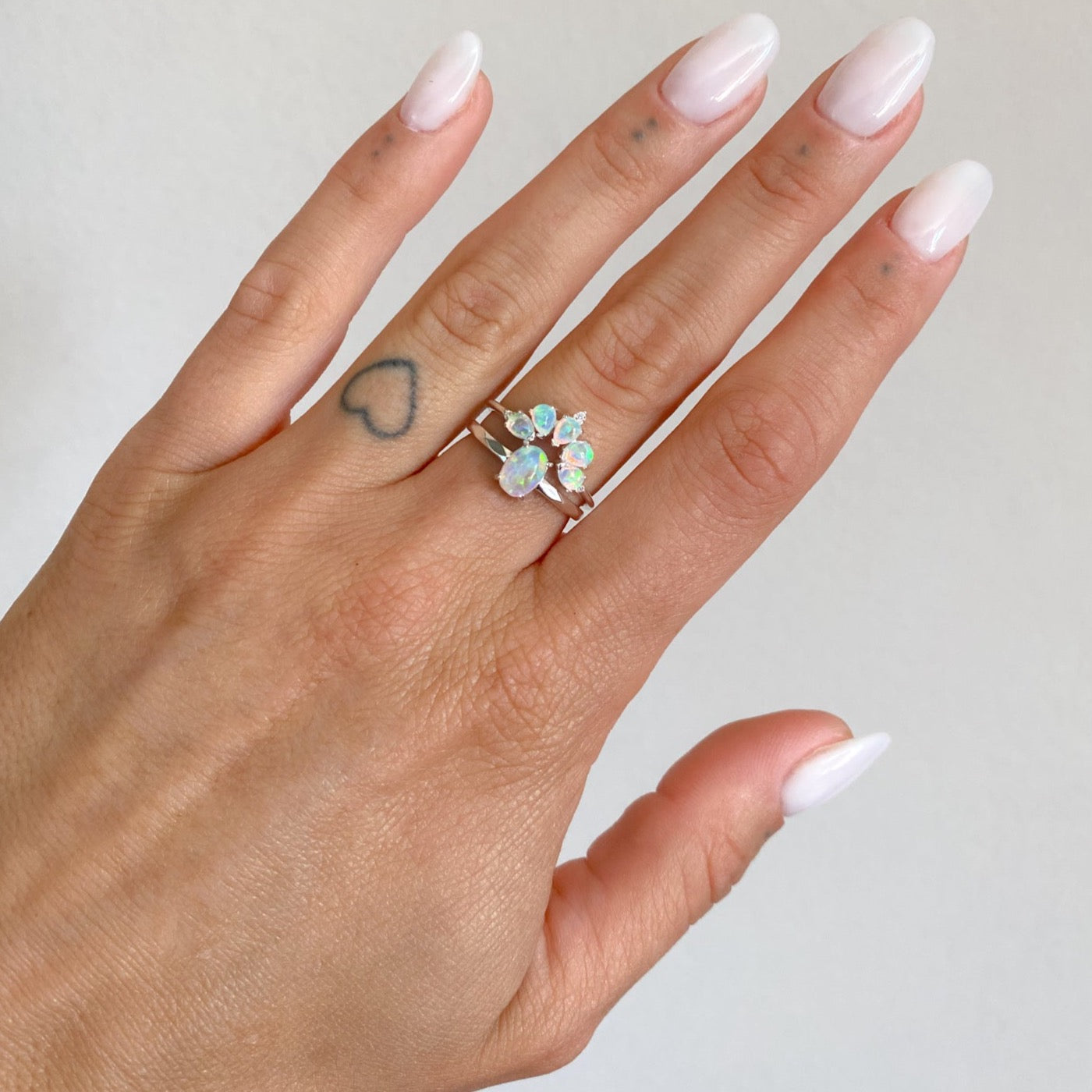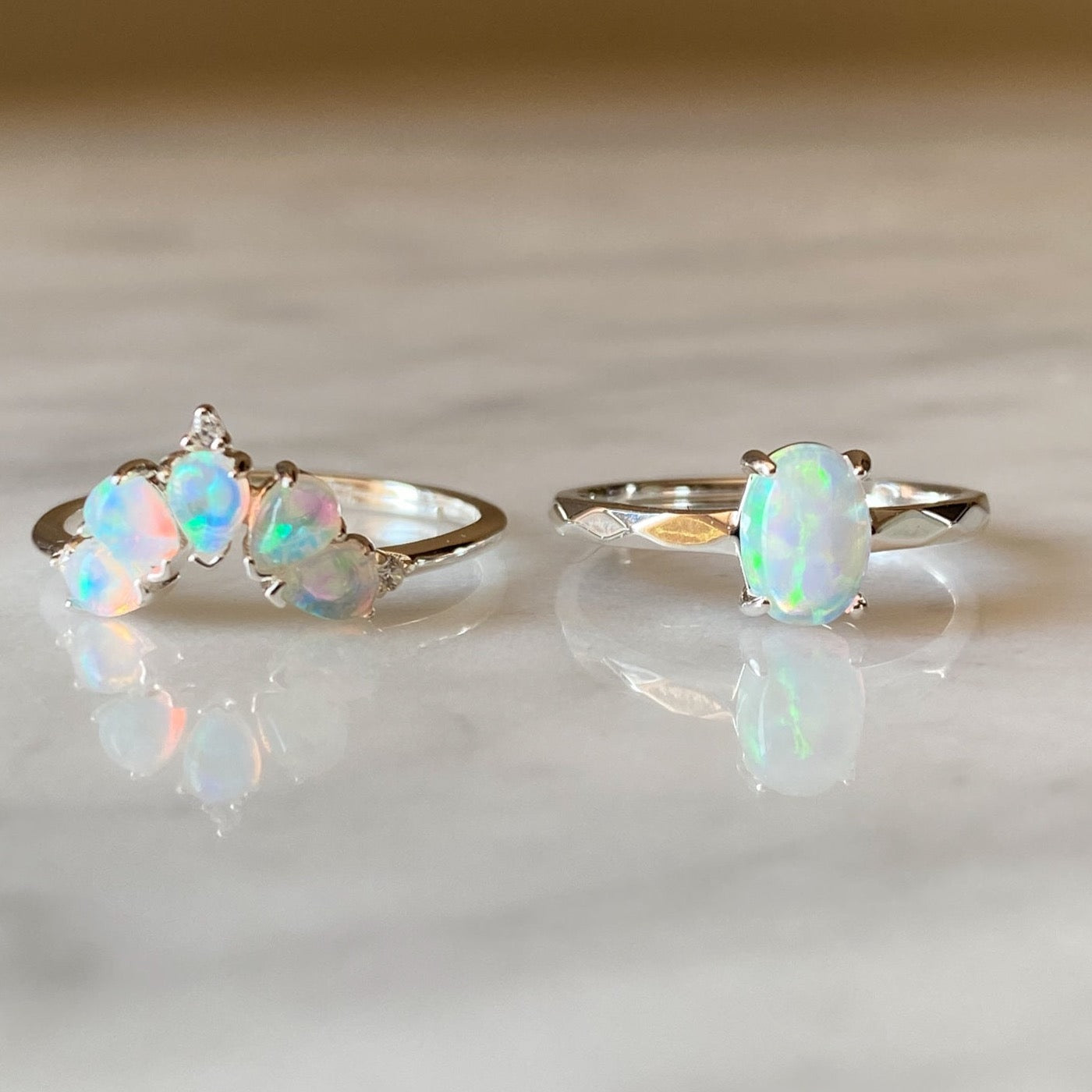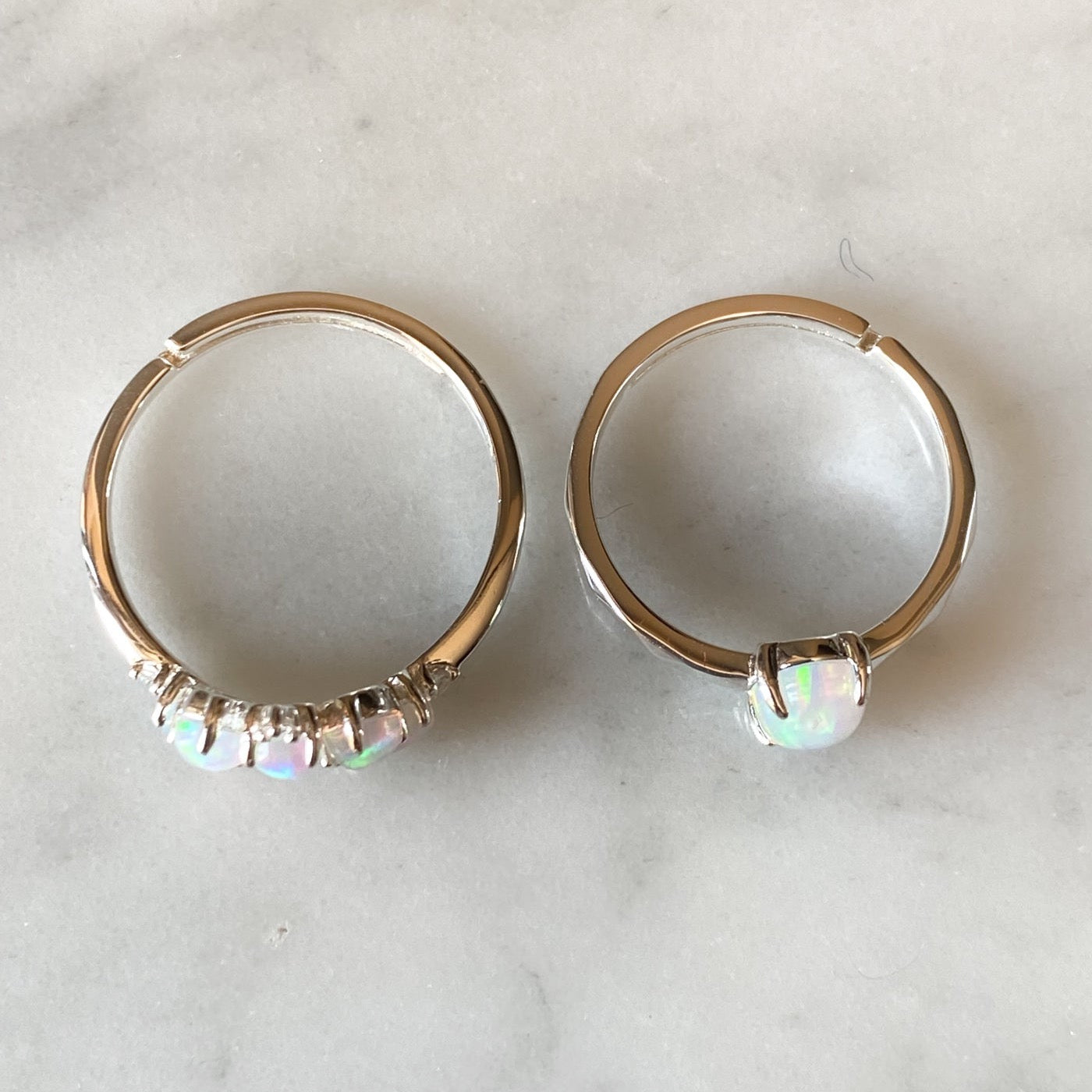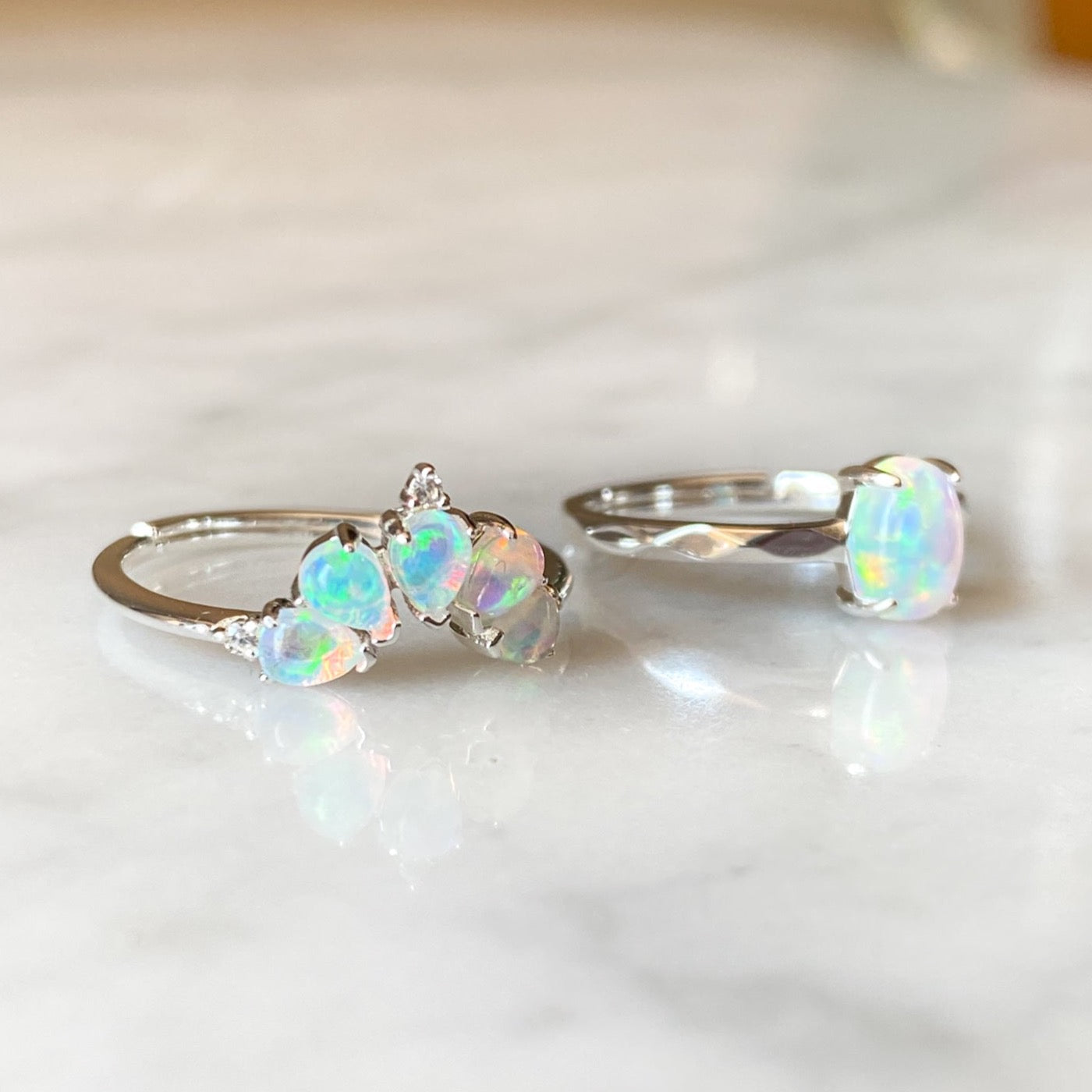 Description
Chiara Ring
Questo anello componibile in argento sterling 925 placcato Platino con una gemma di Opale naturale arcobaleno è Fata Chiara.

Se Fata Bianca si occupa di proteggere gli arcobaleni, fata Chiara si occupa di mantenere la loro bellezza in eterno, nel momento in cui spariscono dal cielo. Quando un arcobaleno muore infatti, fata Chiara, raccoglie i piccoli pezzetti e li accompagna nel terreno, facendo nascere questa pietra meravigliosa: l'opale. Indossare fata Bianca ci ricorda una cosa: le cose belle possono finire, ma sta a noi mantenerle in eterno nel nostro cuore.

Questo anello componibile è stato pensato per essere abbinato a fata Bianca, una corona di gemme di opale arcobaleno naturale.

Bianca e Chiara sono, sì 2 fate di aria, ma sono molto speciali: collegano il cielo con la terra, il divino con il mortale.
Collection
Capsule
Atlantica's classic jewelry.

Designed for everyday wear, handmade in pure 925 Sterling Silver completely Nickel Free.

Made for those looking for a piece of jewelry for everyday wear, simple and at a price everyone can afford, with no limit on quantity.
ATLANTICA
Jewels from the World.
When the world touches my eyes, and the ocean touches my skin, my dream comes true.
I transform this dream into something for you that can transmit emotions, passion, trust, and change.
This is where my story begins.