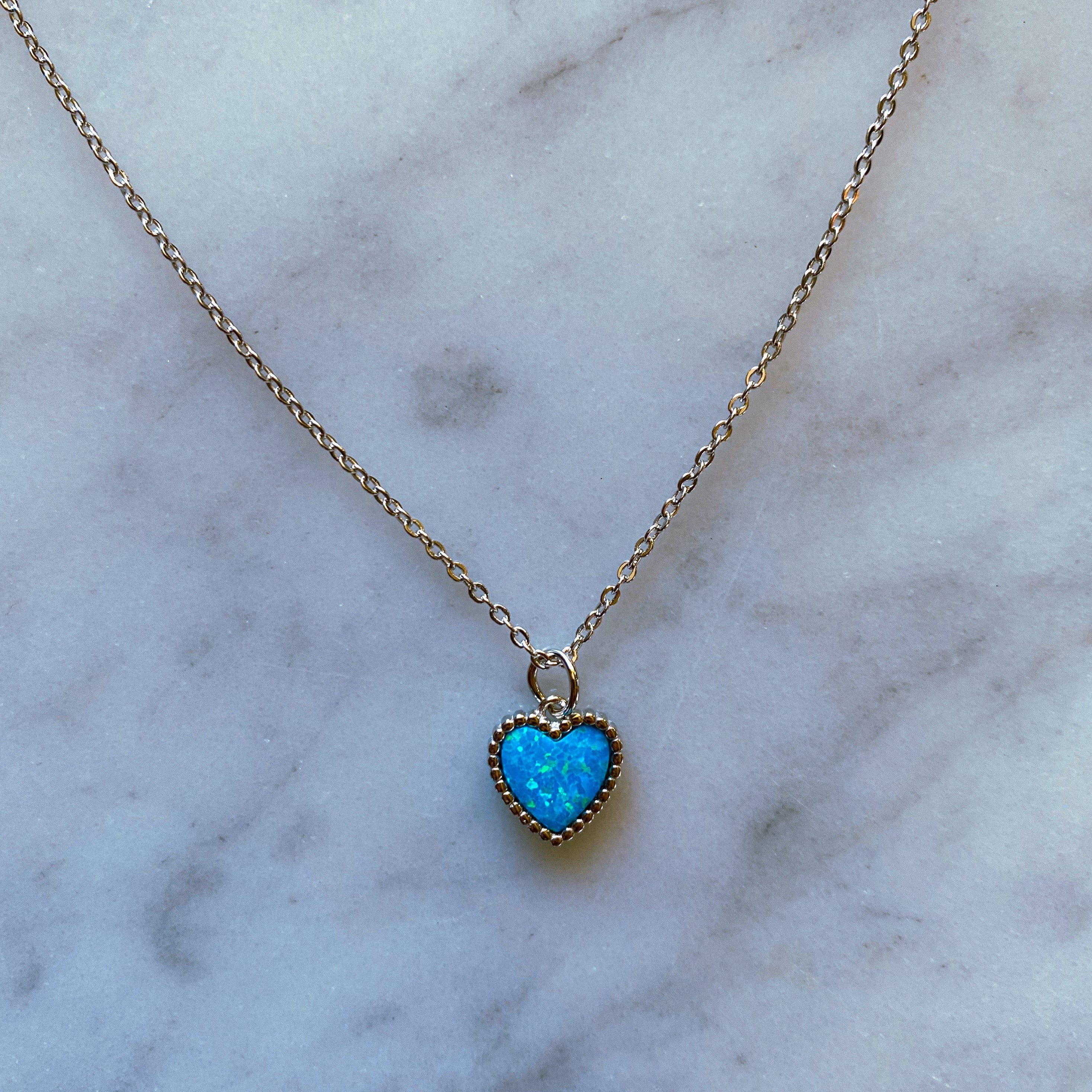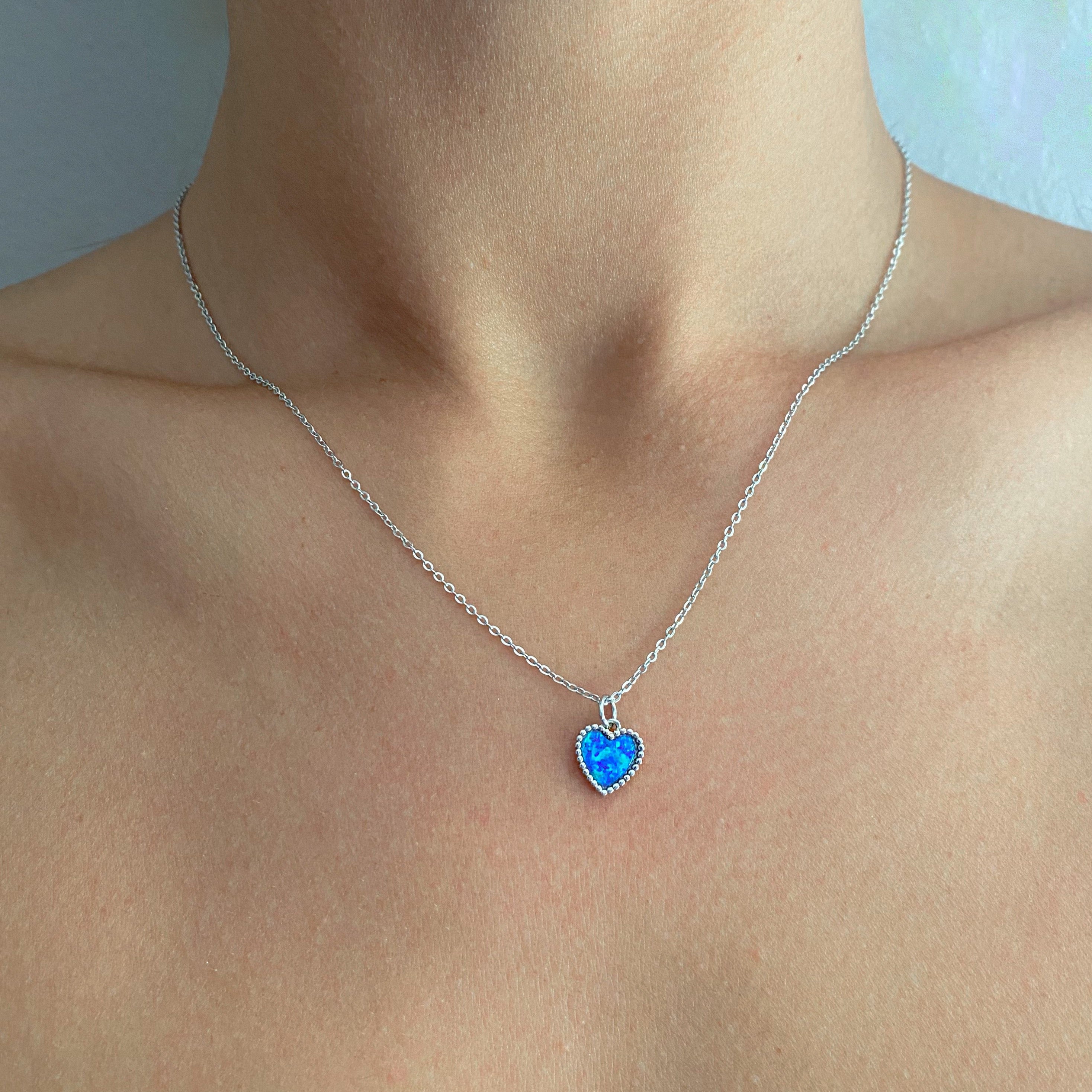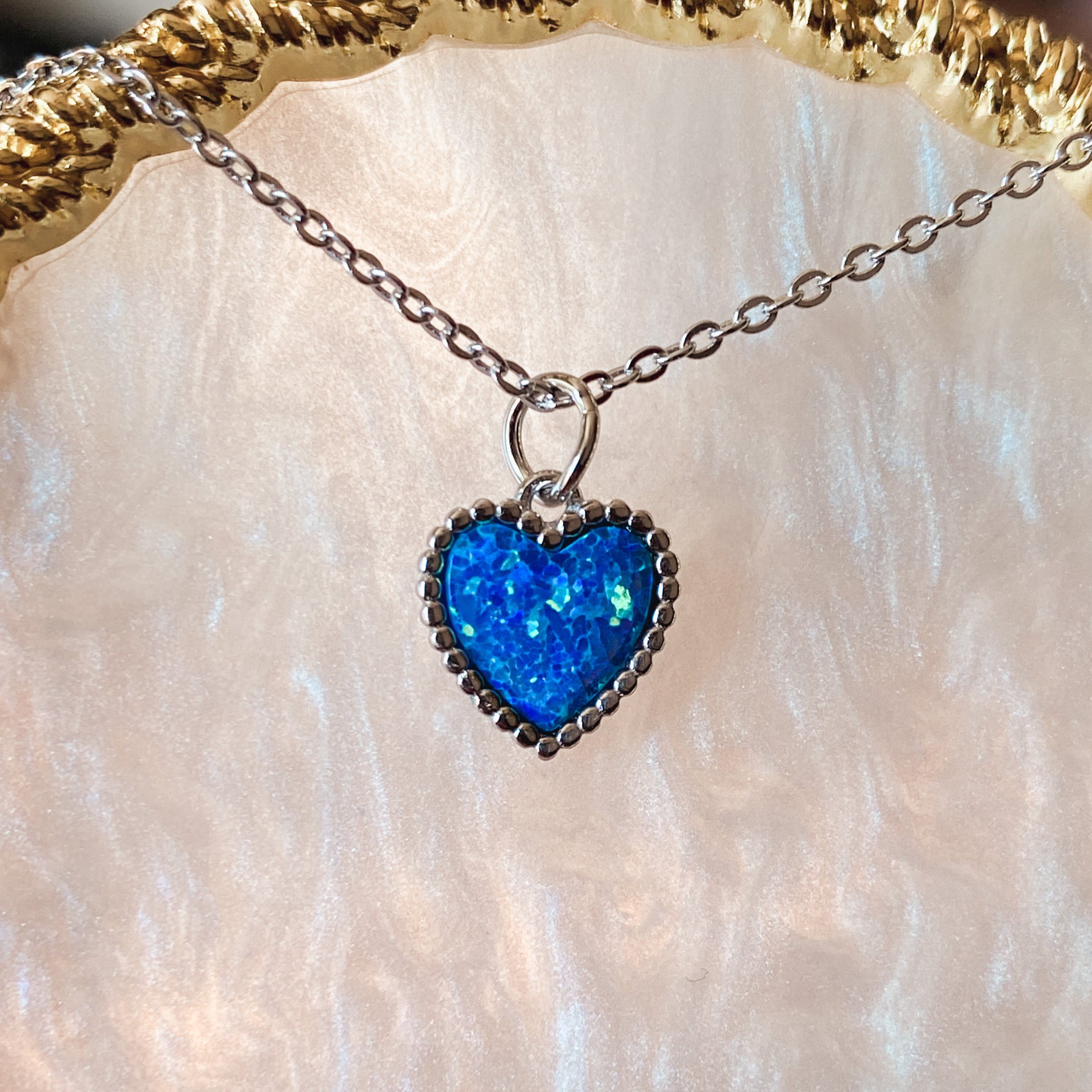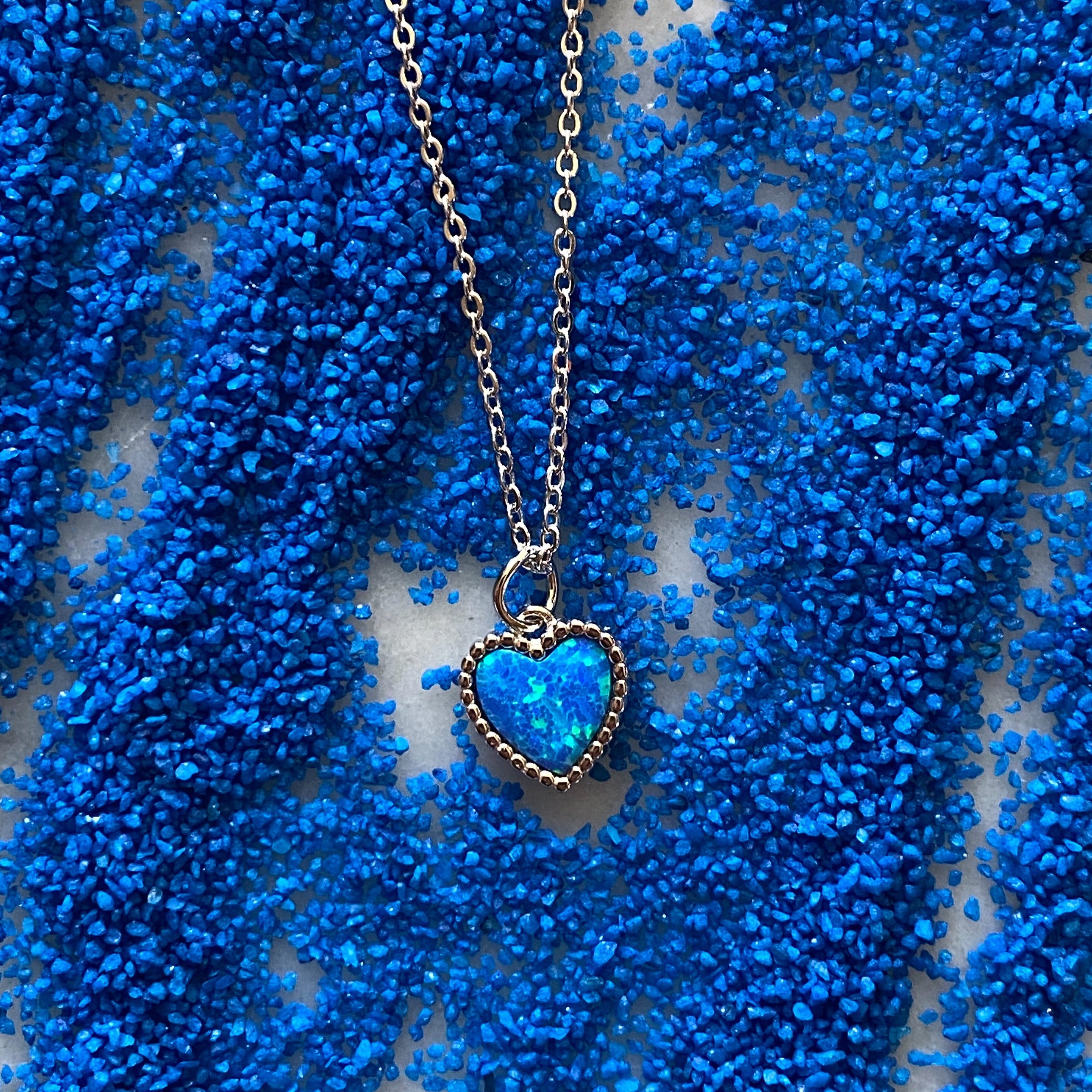 FEATURES
| | |
| --- | --- |
| Material | 925 Sterling silver plated with platinum |
| Size | Adjustable up to 45 cm - pendant 1 cm diameter |
| Stone | Reproduction of blue opal |
Description
aMare Necklace
Credo fortemente che l'oceano abbia un cuore pulsante e me lo immagino proprio come questo ciondolo di scintillante opale azzurro.

I nostri mari hanno anche un cervello con cui pensano, un'anima con cui amano e dei polmoni con cui respirare, che noi umani stiamo soffocando.

Siamo al punto di non ritorno.

I nostri mari sono pieni di ogni genere di spazzatura, plastica soprattutto, che inconsciamente buttiamo fuori dal finestrino, lasciamo nel prato dove abbiamo fatto un pic-nic o seppelliamo sotto la sabbia, sperando che non ci abbia visto nessuno.

Questo non è amare gli oceani, non è rispetto per Madre Natura.

Amare la natura significa diminuire l'uso della plastica, fare la raccolta differenziata, raccogliere una cartaccia da terra (anche se non è nostra), accudire animali e piante…

Nei miei innumerevoli viaggi ho visto fin troppa maleducazione per la natura e il luogo che si sta visitando: ricorda che un vero viaggiatore rispetta la natura, in qualsiasi luogo si trovi, perché ama incondizionatamente il Pianeta Terra che lo ospita.

Amare la Natura e gli Oceani significa rispettare tutte le meravigliose creature che la abitano perché, senza di loro, il Mondo non sarebbe così bello.

E noi lo stiamo distruggendo.

Questa collana in argento sterling 925 e ciondolo a forma di cuore con gemma riprodotta di opale azzurro, incorniciato da sfere, sempre in argento, vuole significare tutto questo.

aMARE sé stessi e gli altri.

aMARE gli oceani, da cui è nata la Vita.

aMARE la nostra Madre Terra.

Indossando il ciondolo aMARE ricorderai a te stesso/a di amare sempre di più la maestosa natura che ti accoglie e che ti protegge.

Indossalo, o regalalo, per raccontare che fai parte di un movimento: le protettrici degli oceani.

Assieme a me, a noi, ad Atlantica.
Collection
Capsule
Atlantica's classic jewelry.

Designed for everyday wear, handmade in pure 925 Sterling Silver completely Nickel Free.

Made for those looking for a piece of jewelry for everyday wear, simple and at a price everyone can afford, with no limit on quantity.
ATLANTICA
Jewels from the World.
When the world touches my eyes, and the ocean touches my skin, my dream comes true.
I transform this dream into something for you that can transmit emotions, passion, trust, and change.
This is where my story begins.