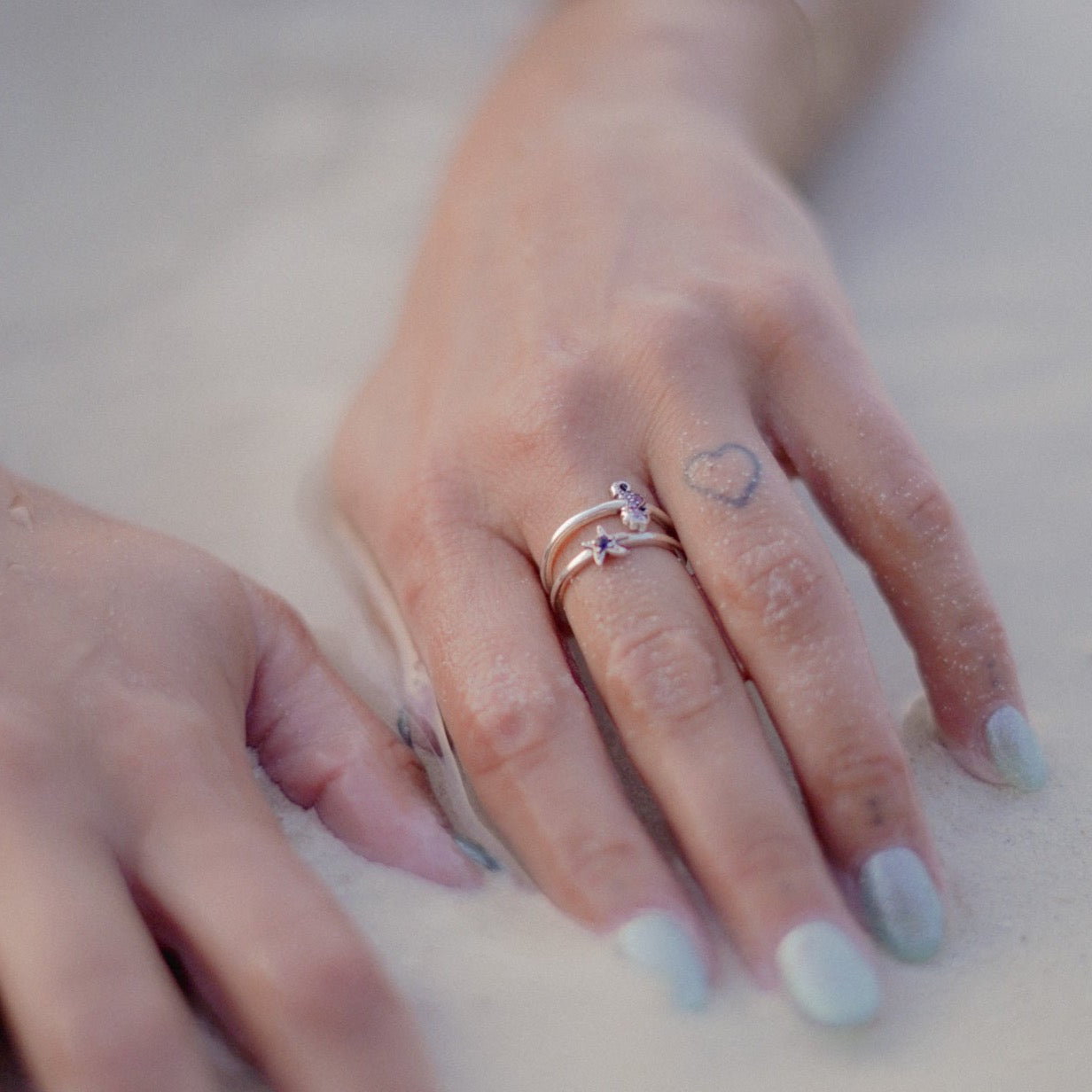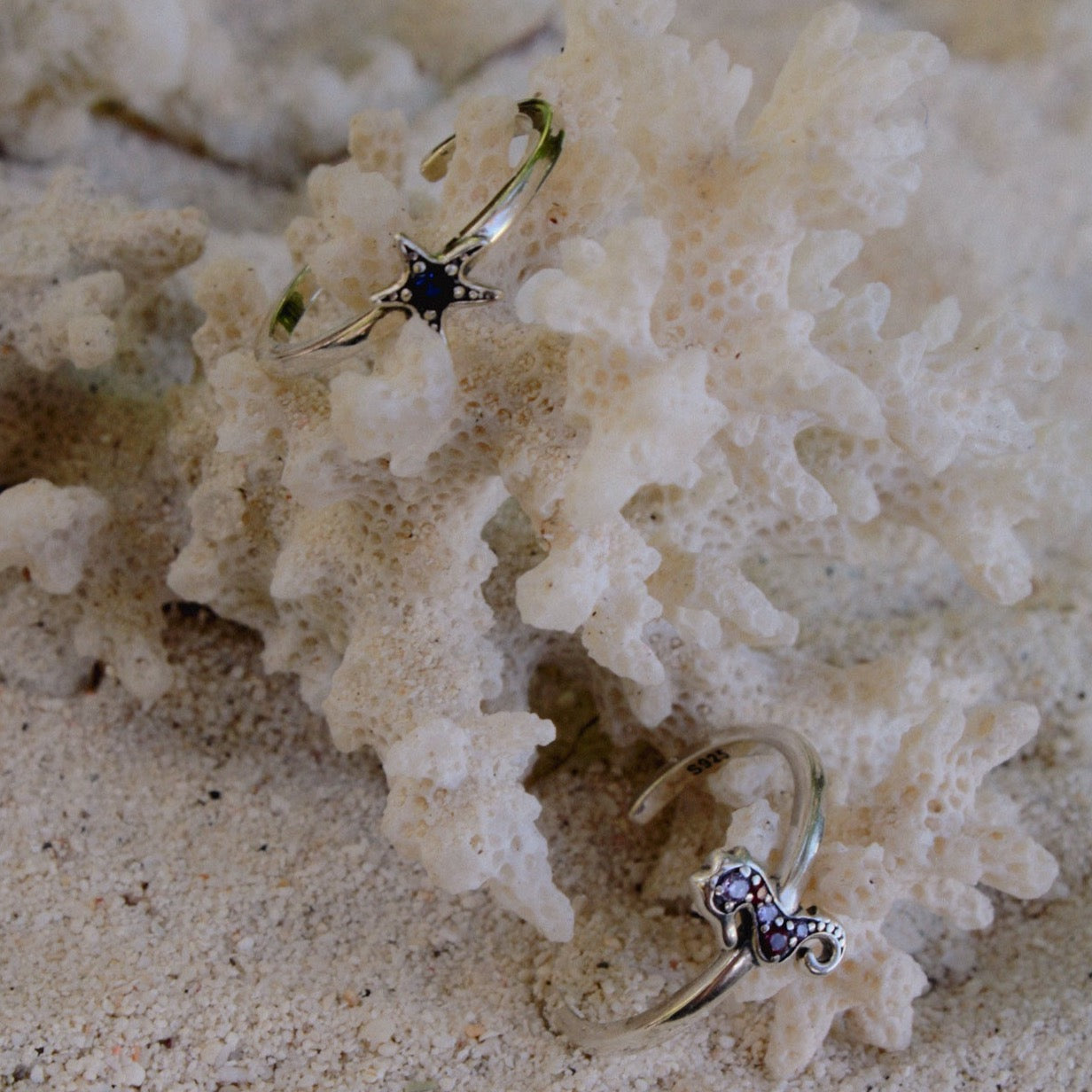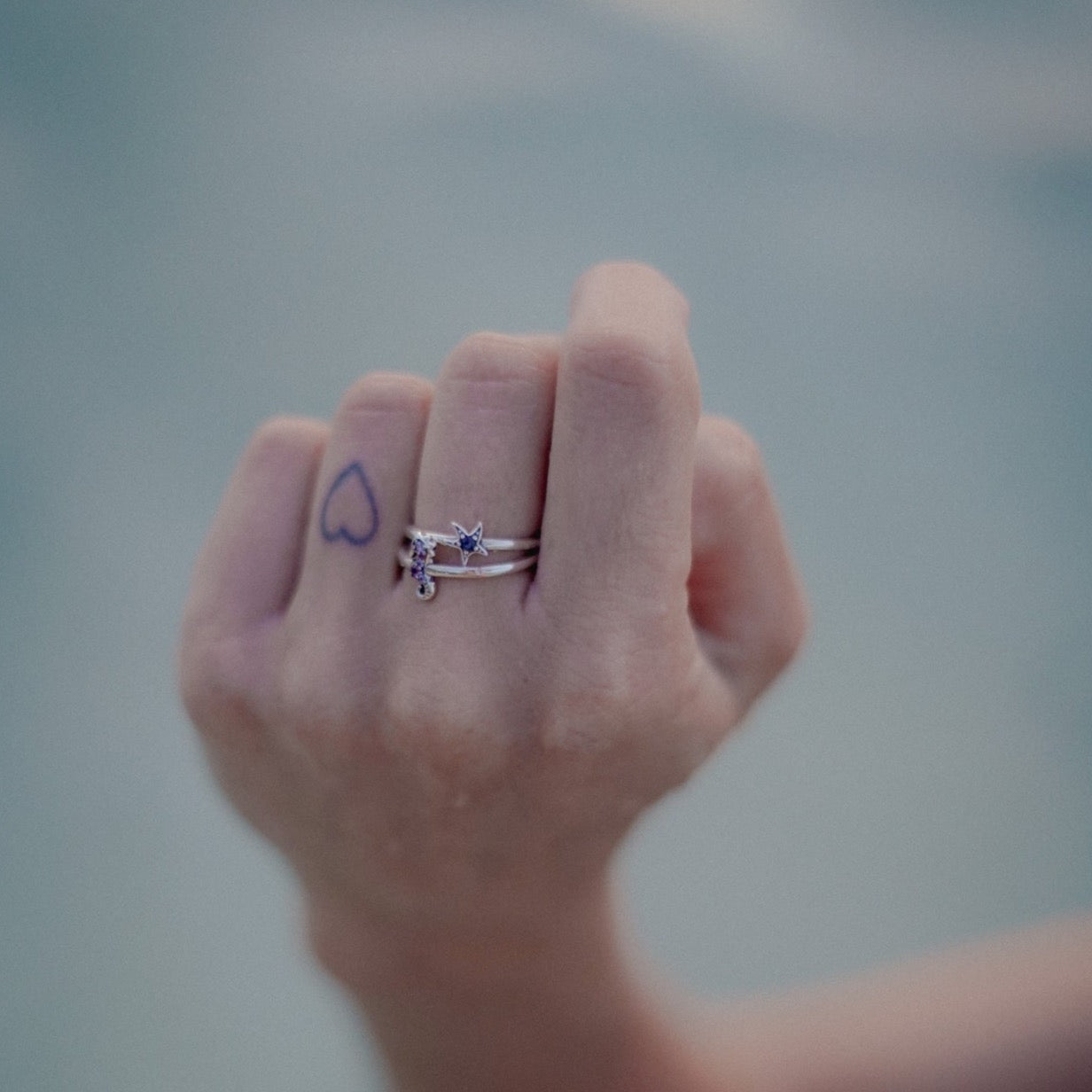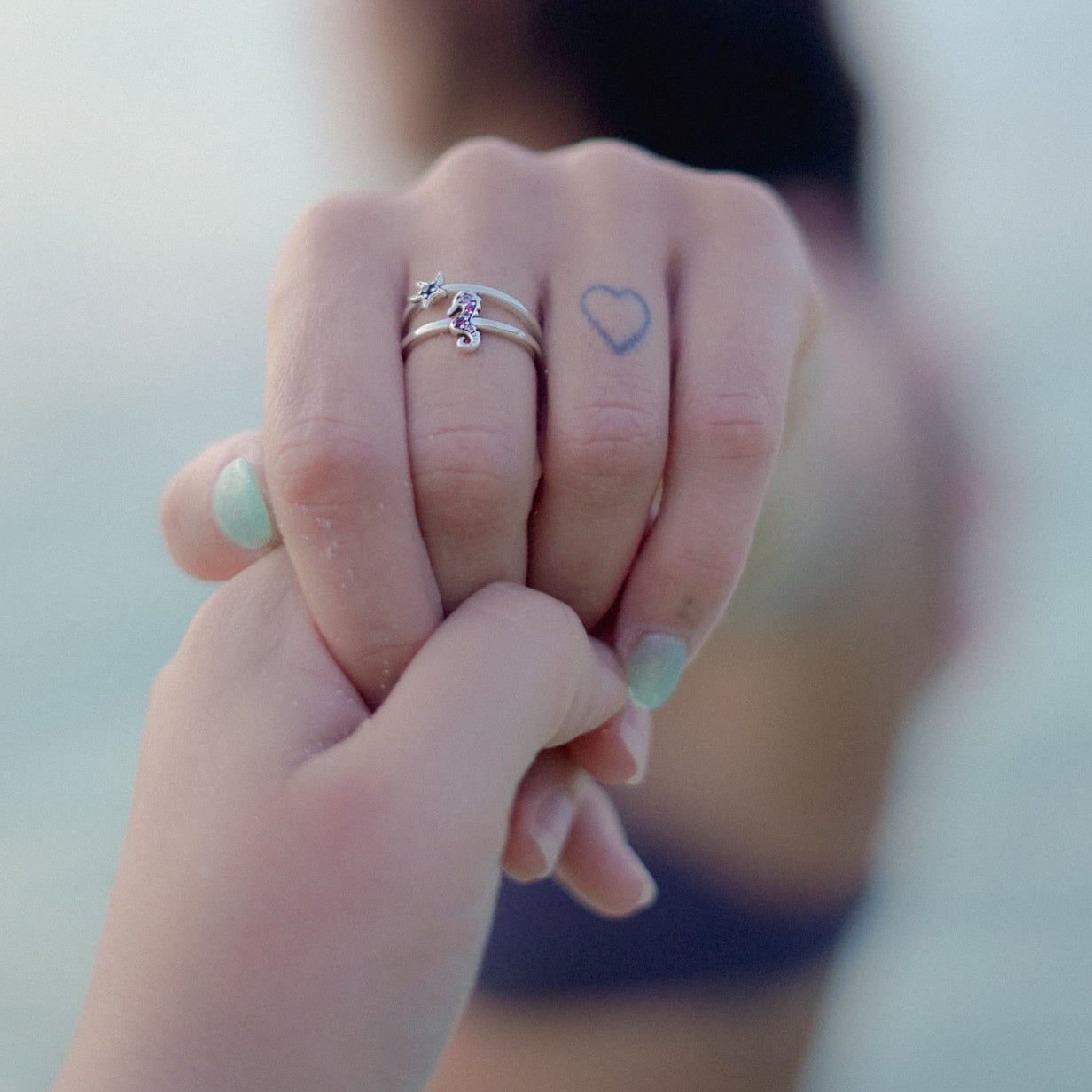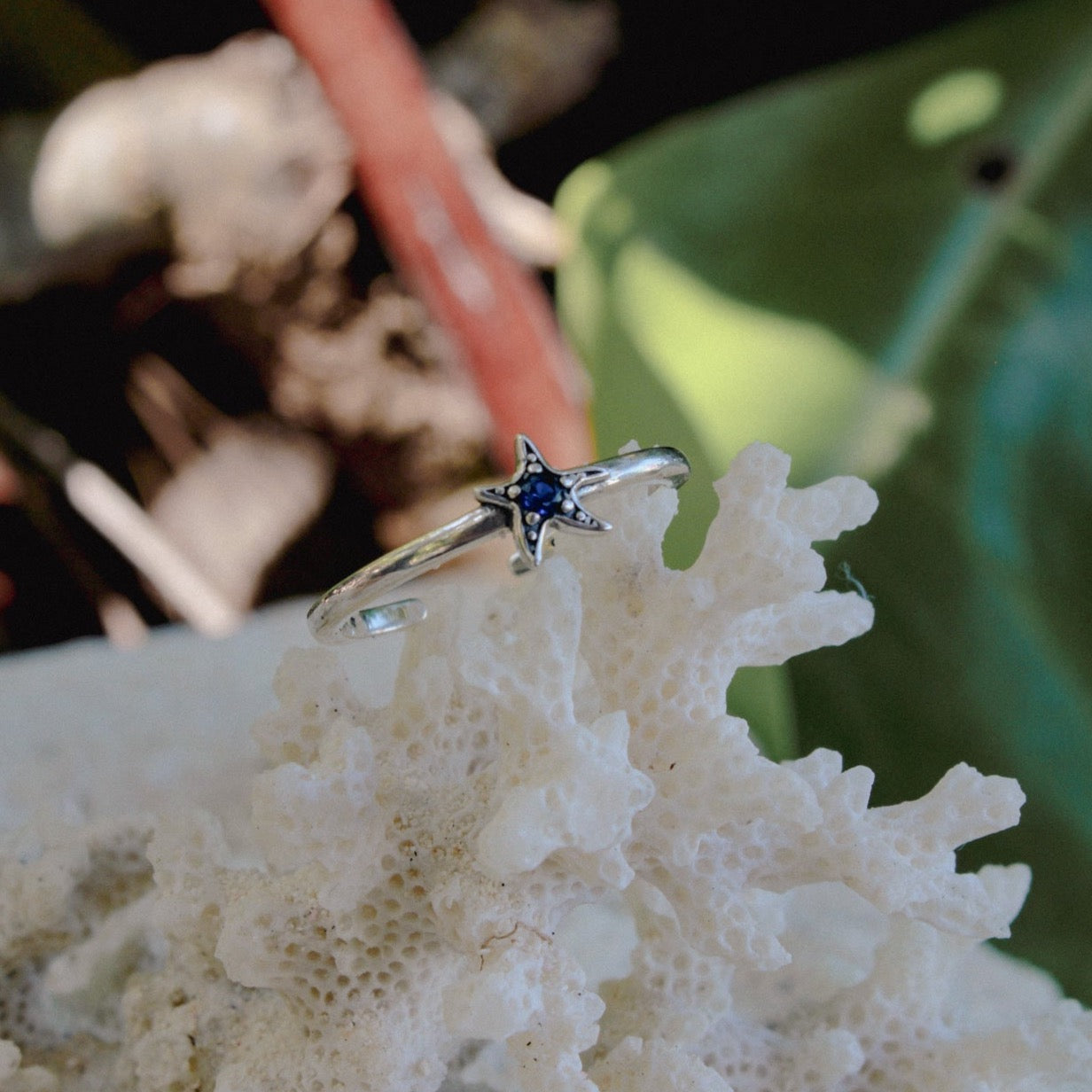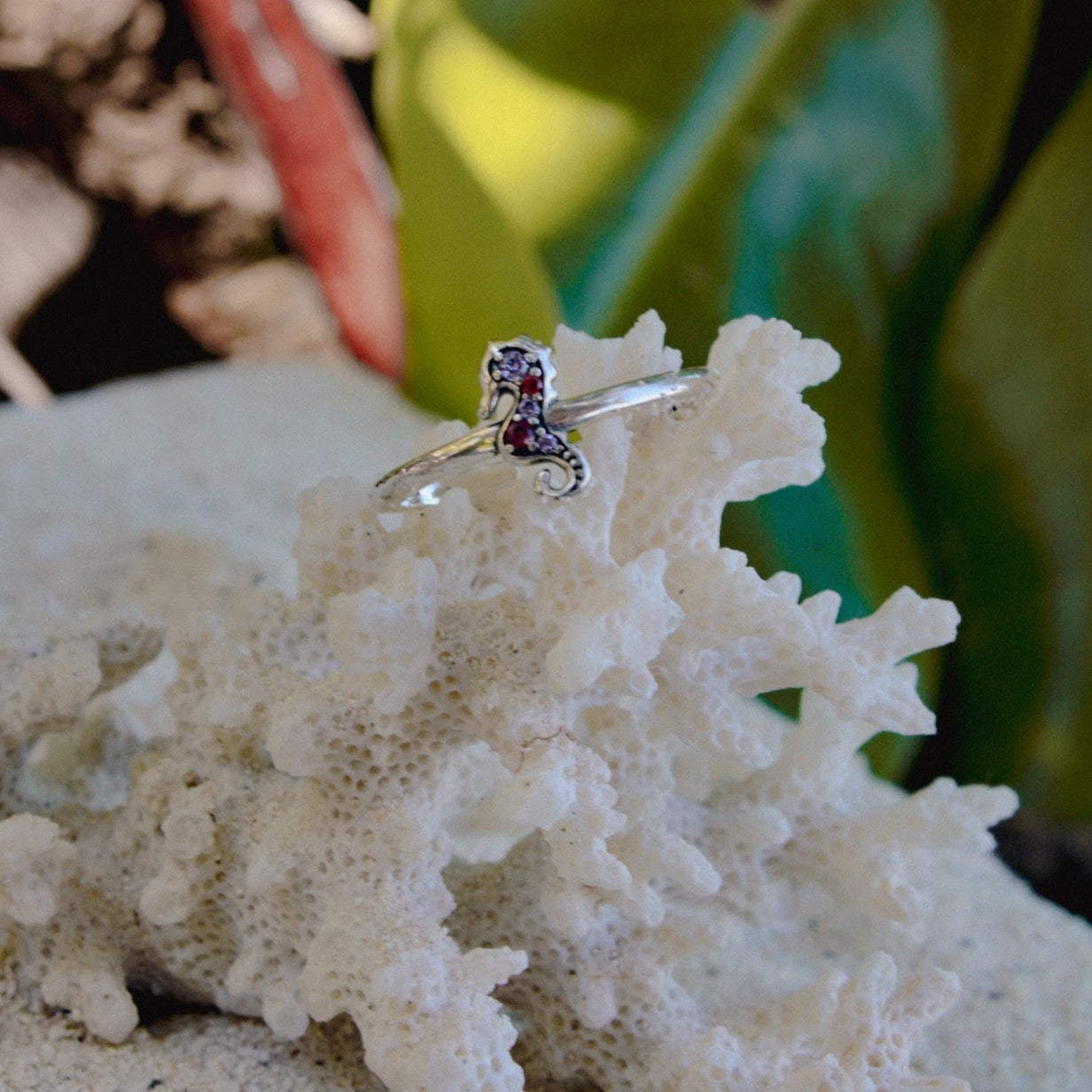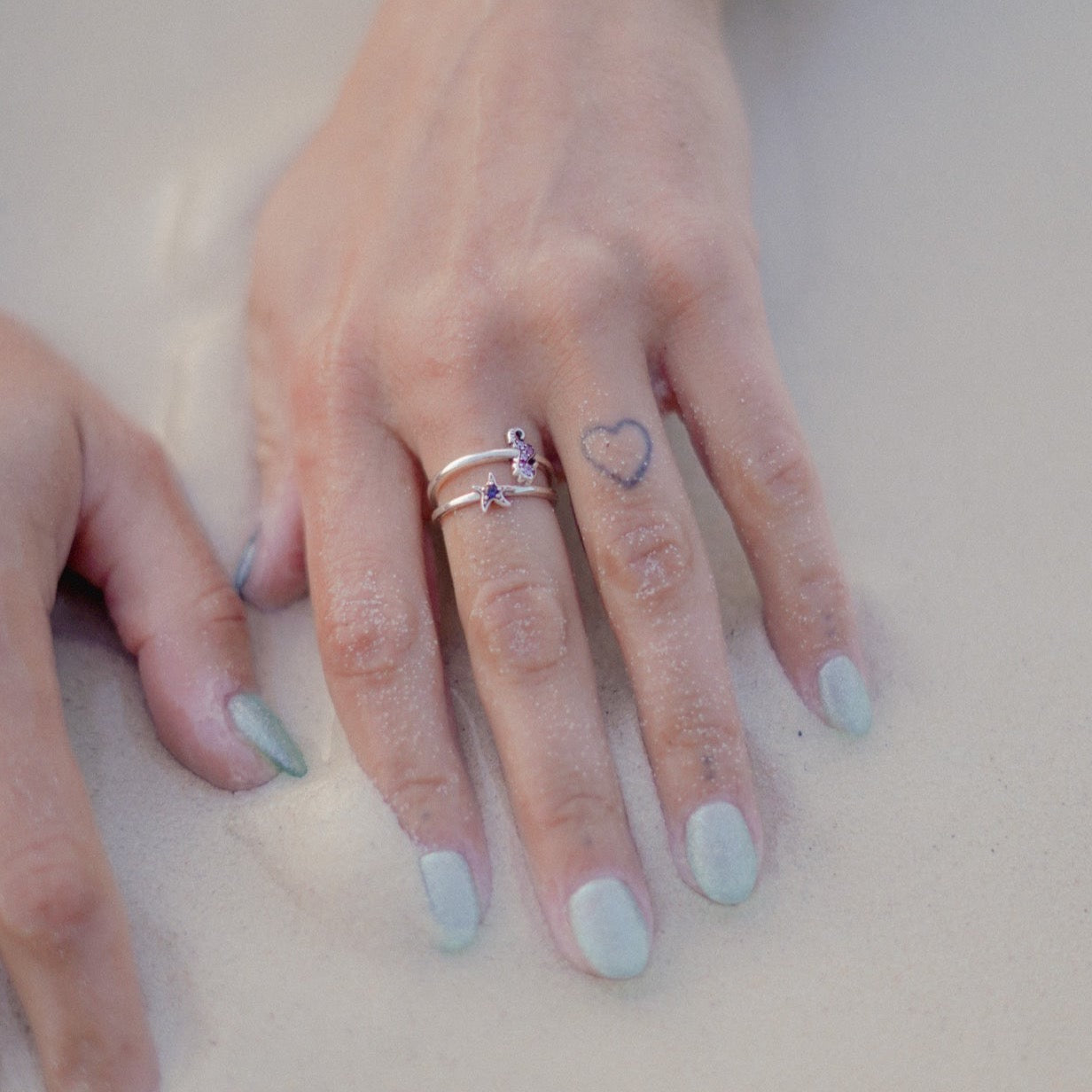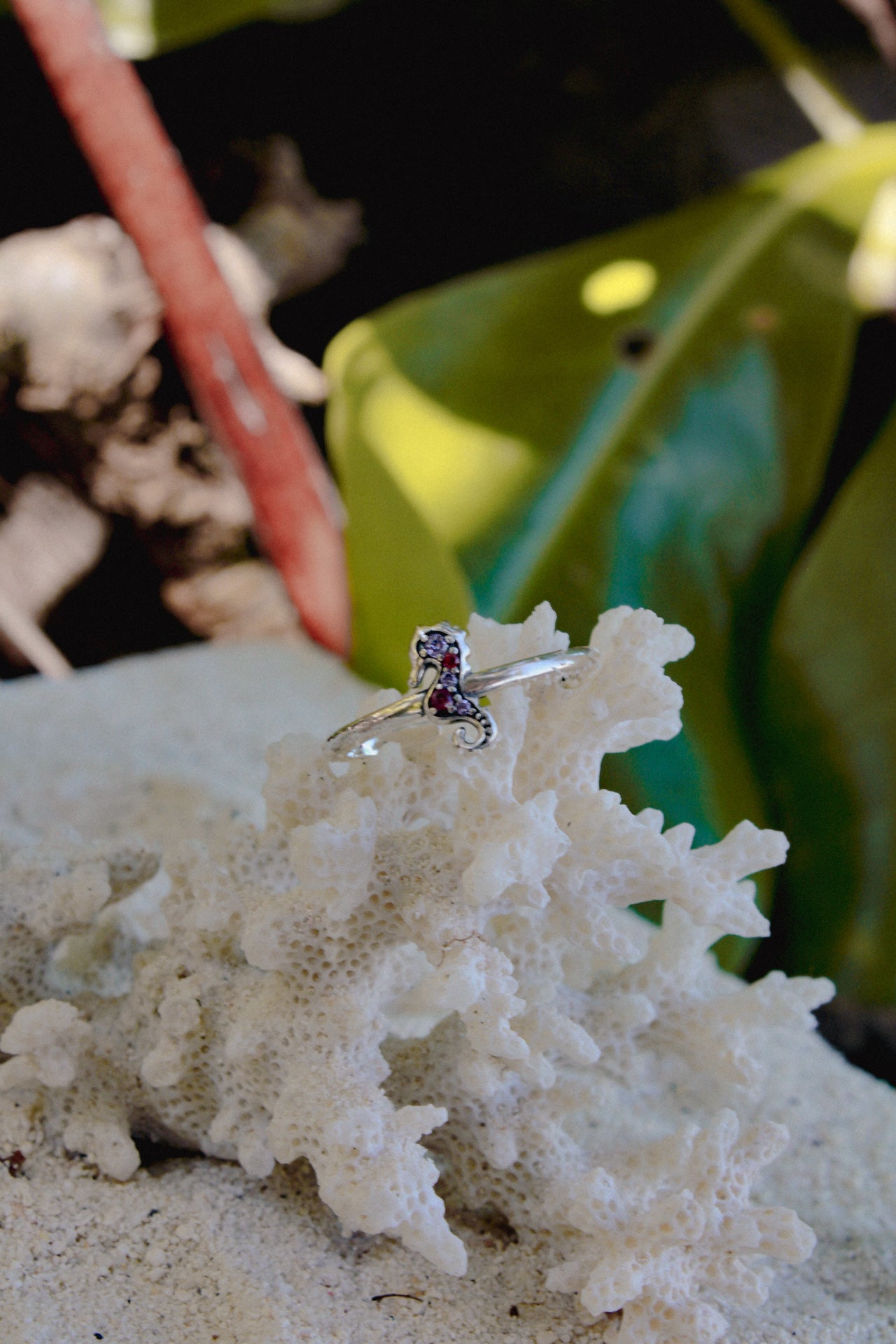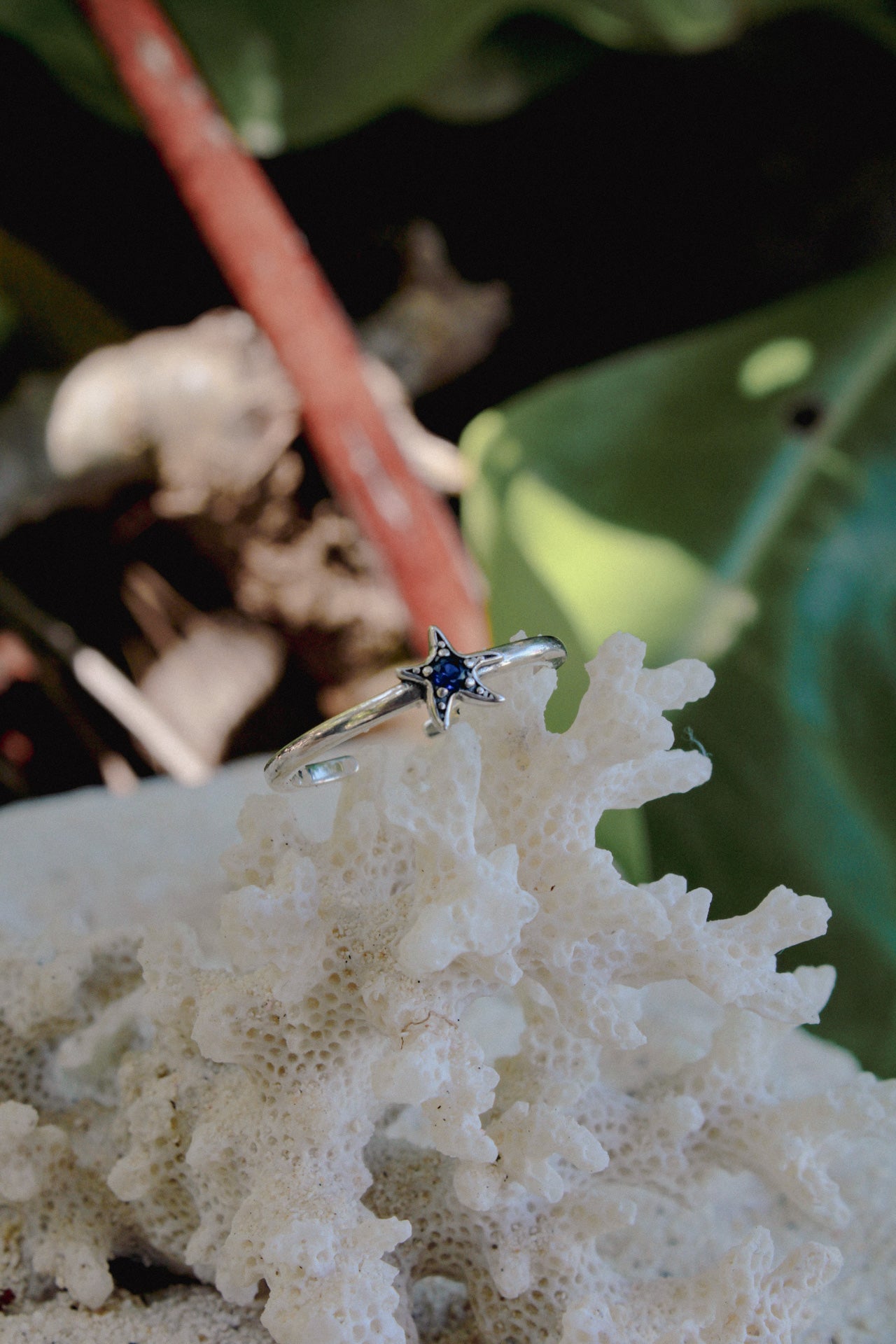 Anelli regolabili in argento S925 con cavalluccio marino e stella marina.
Questi due anelli nascono dall'idea di essere indossati assieme.

Ho visto un mondo sott'acqua talmente ricco di vita che questi due anelli i li ho voluto dedicare al reef di quell'isola e ad i suoi tesori nascosti.
Ogni volta che mi sono immersa in acqua mi sembrava di vivere in un'acquario senza pareti.
Avete presente la parte iniziale del film Nemo o della Sirenetta dove si vedono tutti i pesci in festa a danzare in acqua felici? Mi sono sentita li in quella scena ogni secondo. Vi giuro ho pensato a quel momento per davvero.
Mi sono sentita felice, entusiasta, energica e al sicuro, senza alcun tipo di paura. Ero a mio agio e credo che sia così che deve essere vissuto il mare.
Ho creato due varianti che potessero stare bene assieme incastrandosi tra loro in modo armonico come se stessero danzando vicini.
Tutti in argento 925 regolabili con piccoli zirconi colorati incastonati nei disegni.

CARATTERISTICHE ANELLi
| | |
| --- | --- |
| Materiale | Argento Sterling 925  |
| Misura | regolabile |
| Pietra | zirconi colorati |
Details
Fatto a Mano
Etico
Sostenibile
Information
Spedizione in 24/48 ore lavorative
Pagamento sicuro con Carta di Credito/PayPal
ATLANTICA
Jewels from the World
When the world touches my eyes, and the ocean touches my skin, my dream comes true.
I transform this dream into something for you that can transmit emotions, passion, trust, and change.
This is where my story begins.