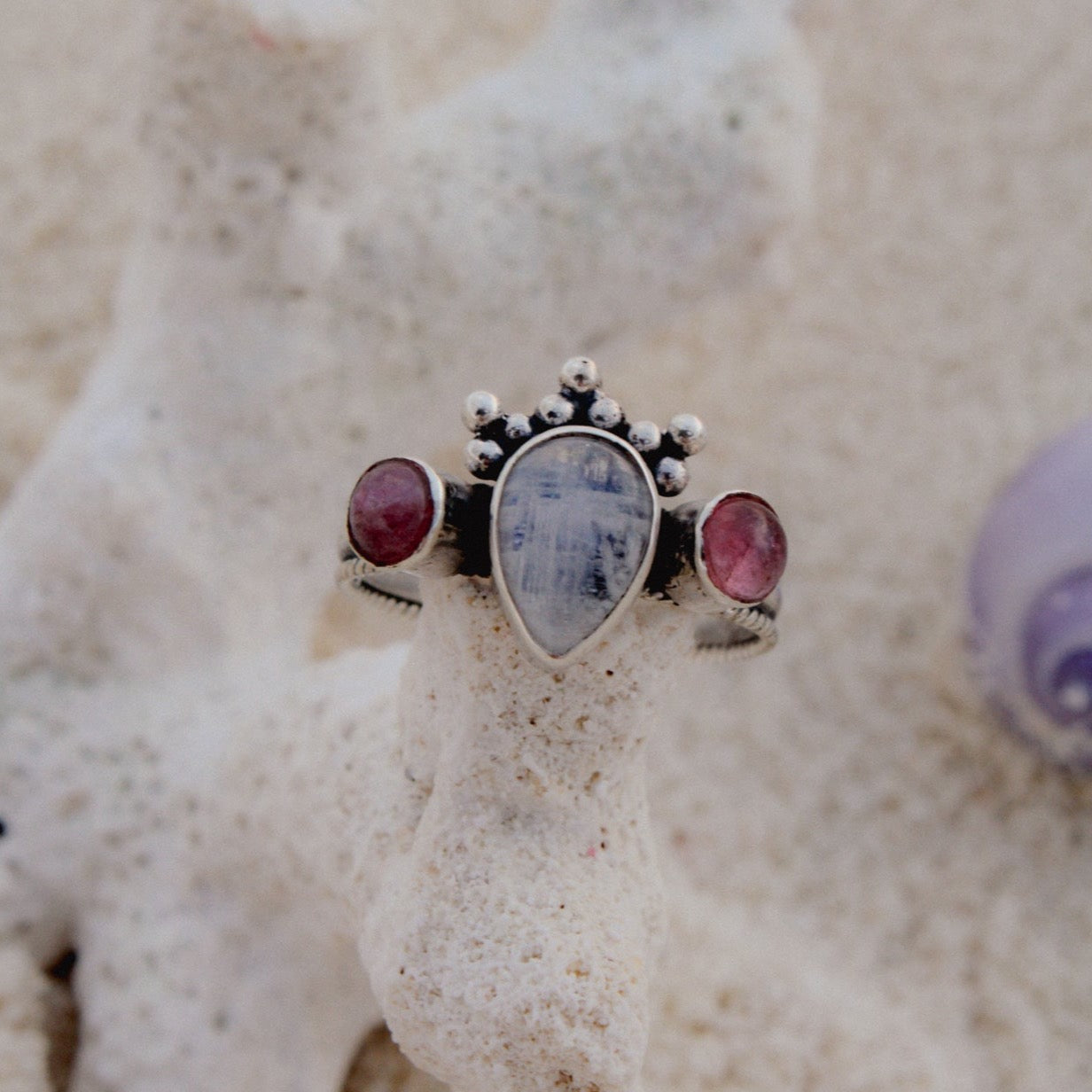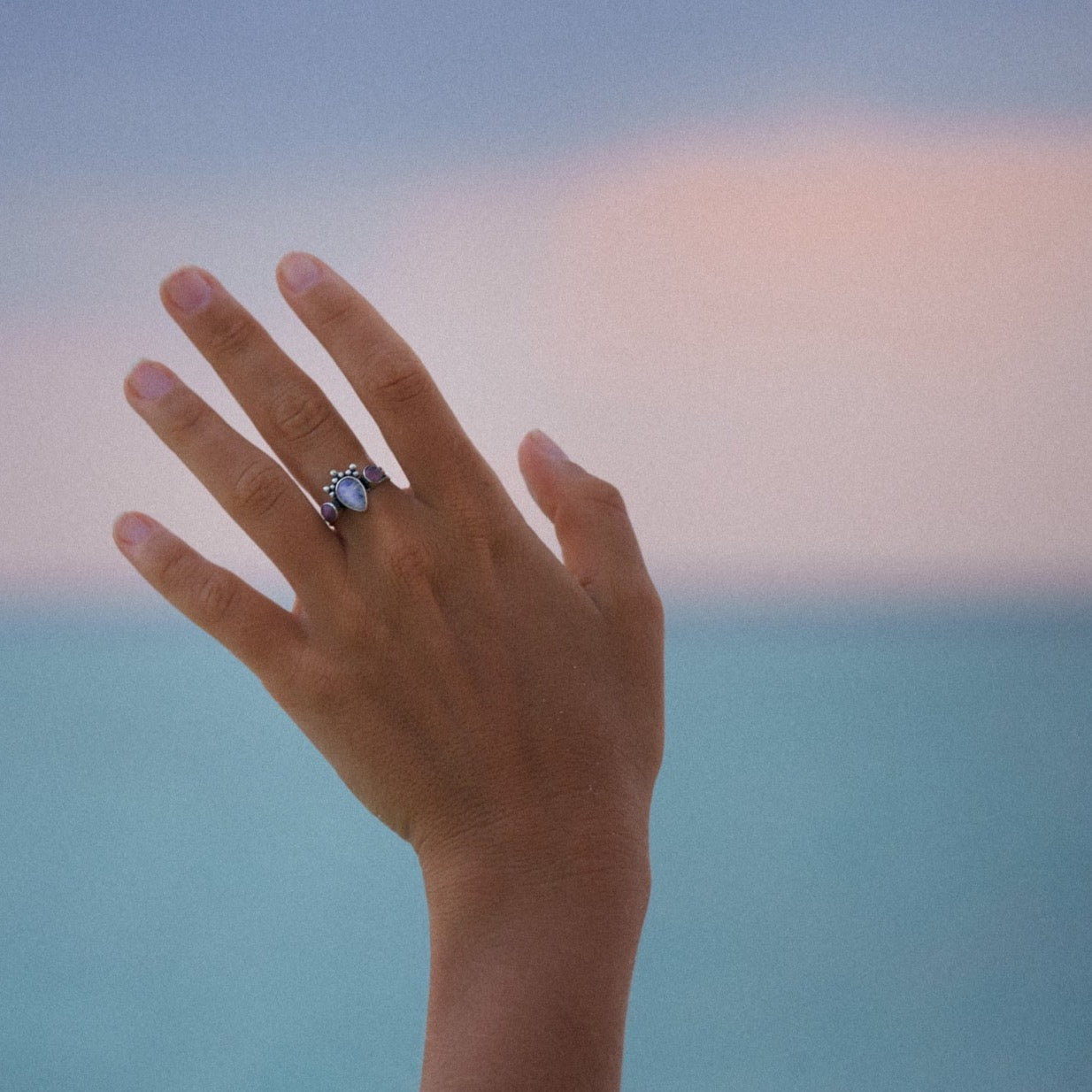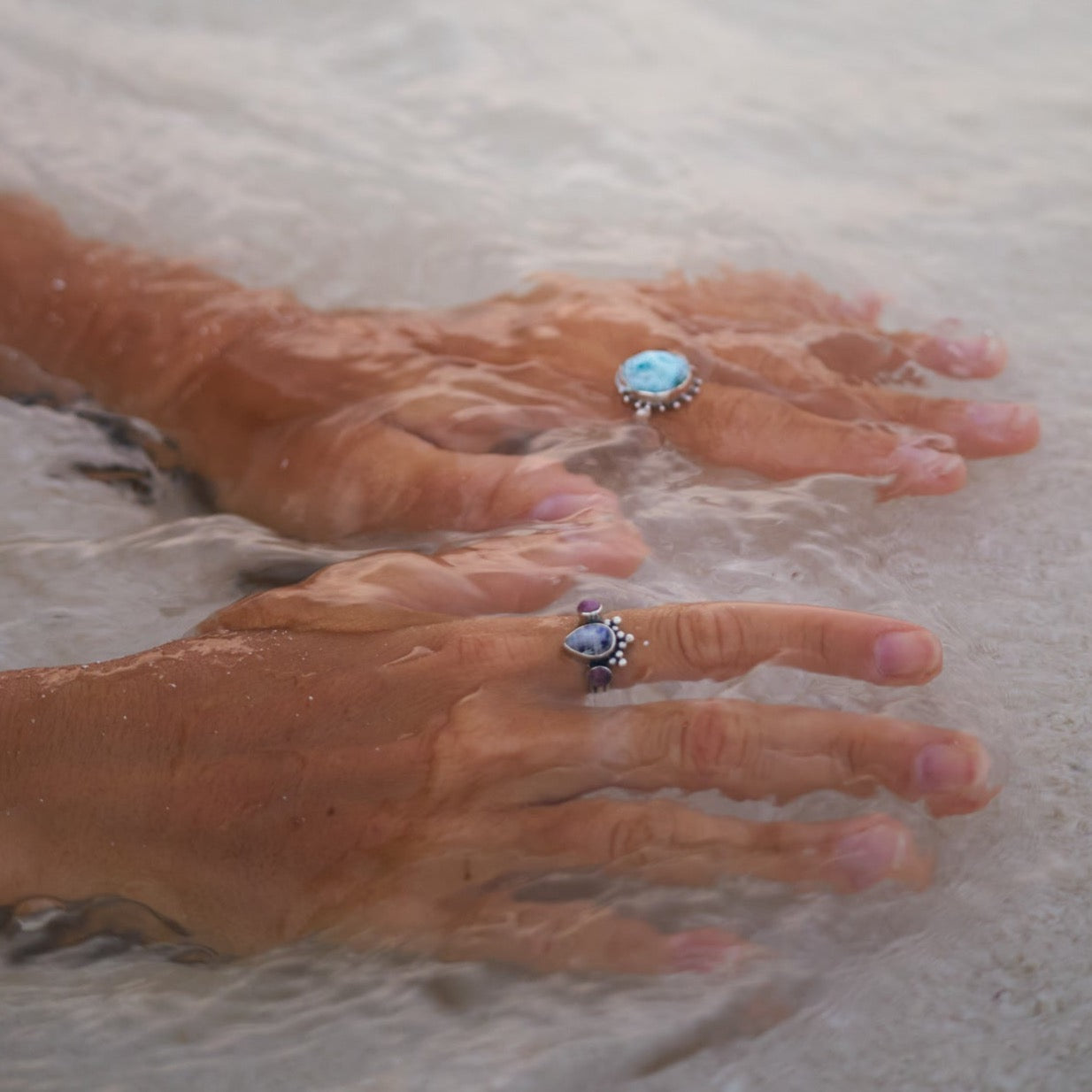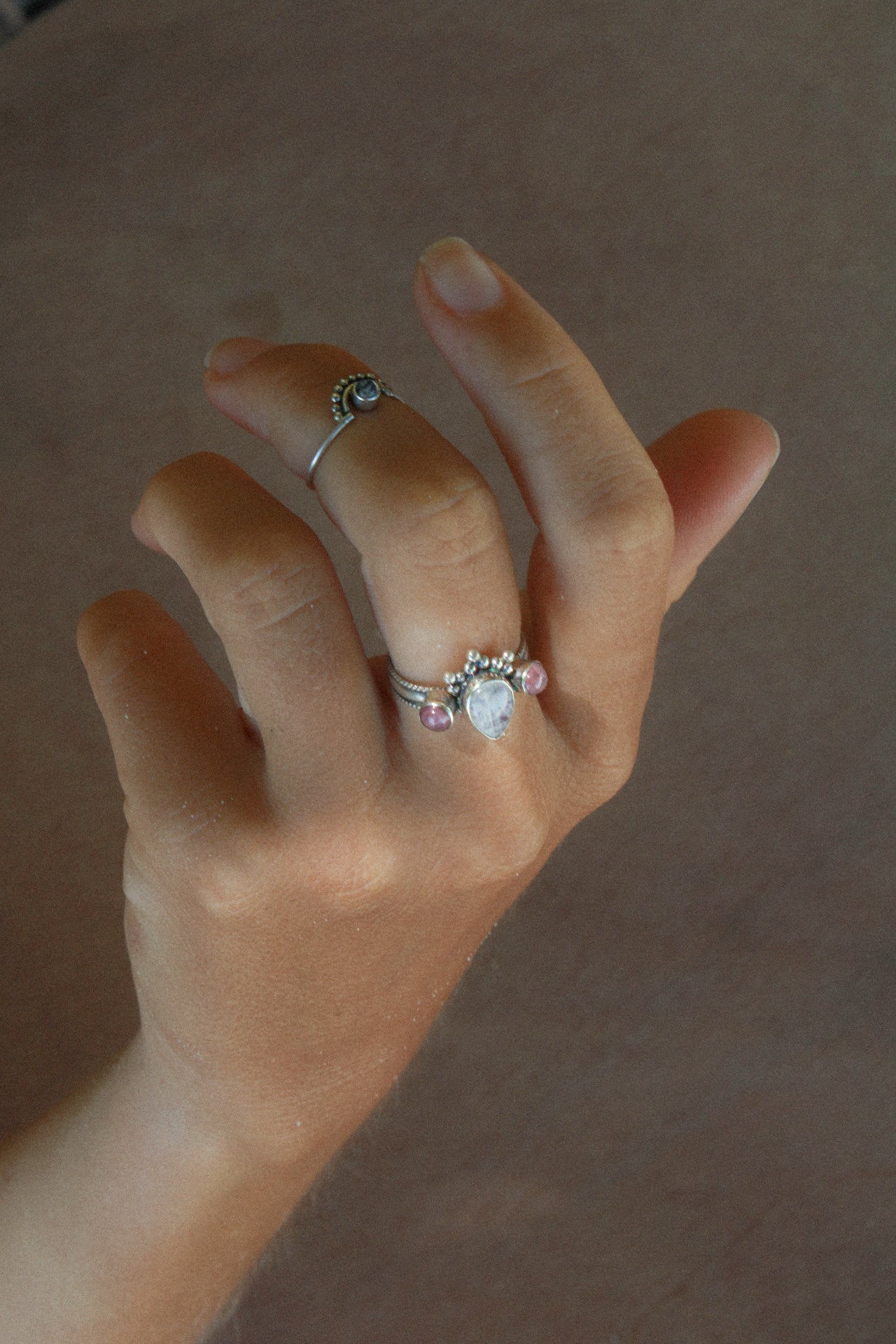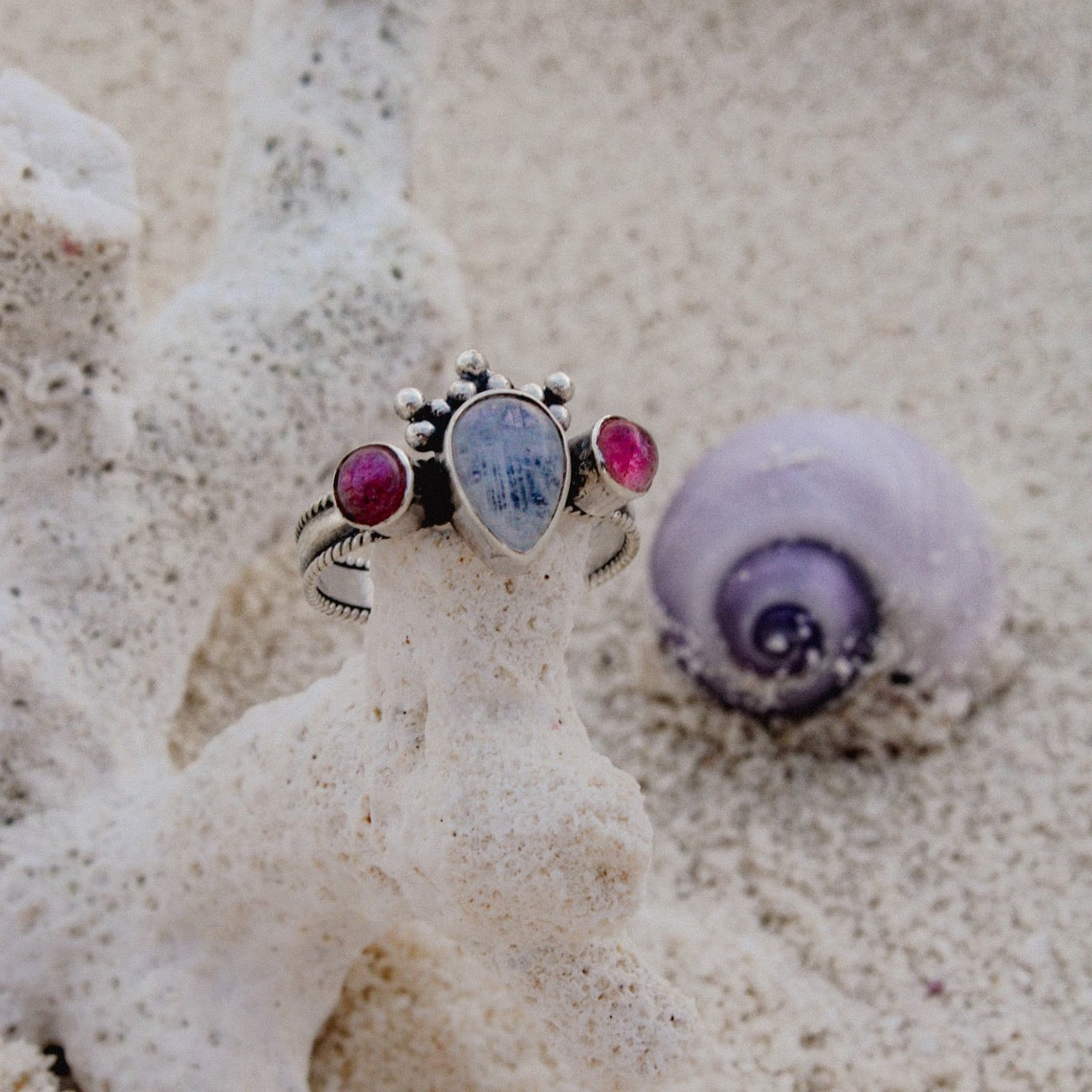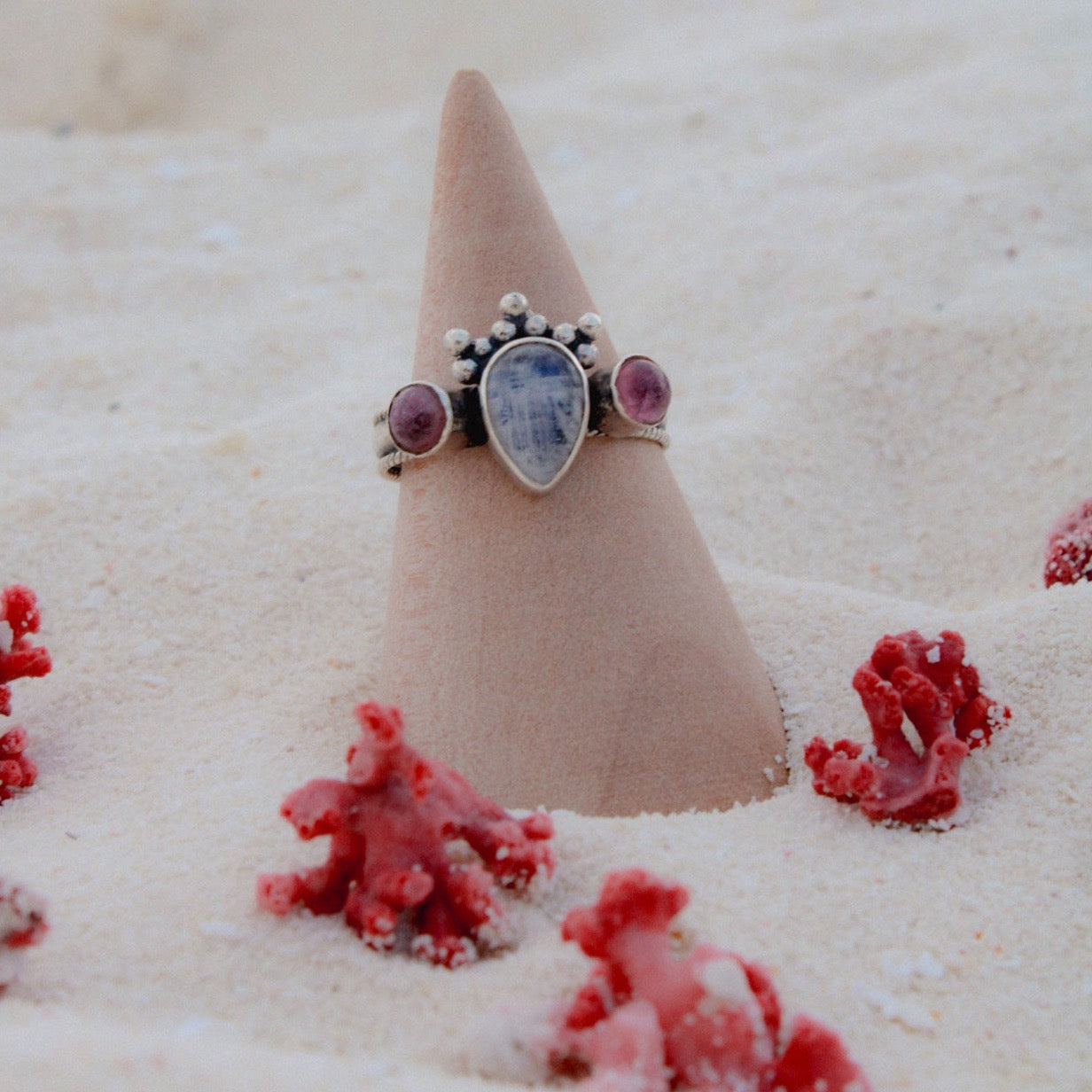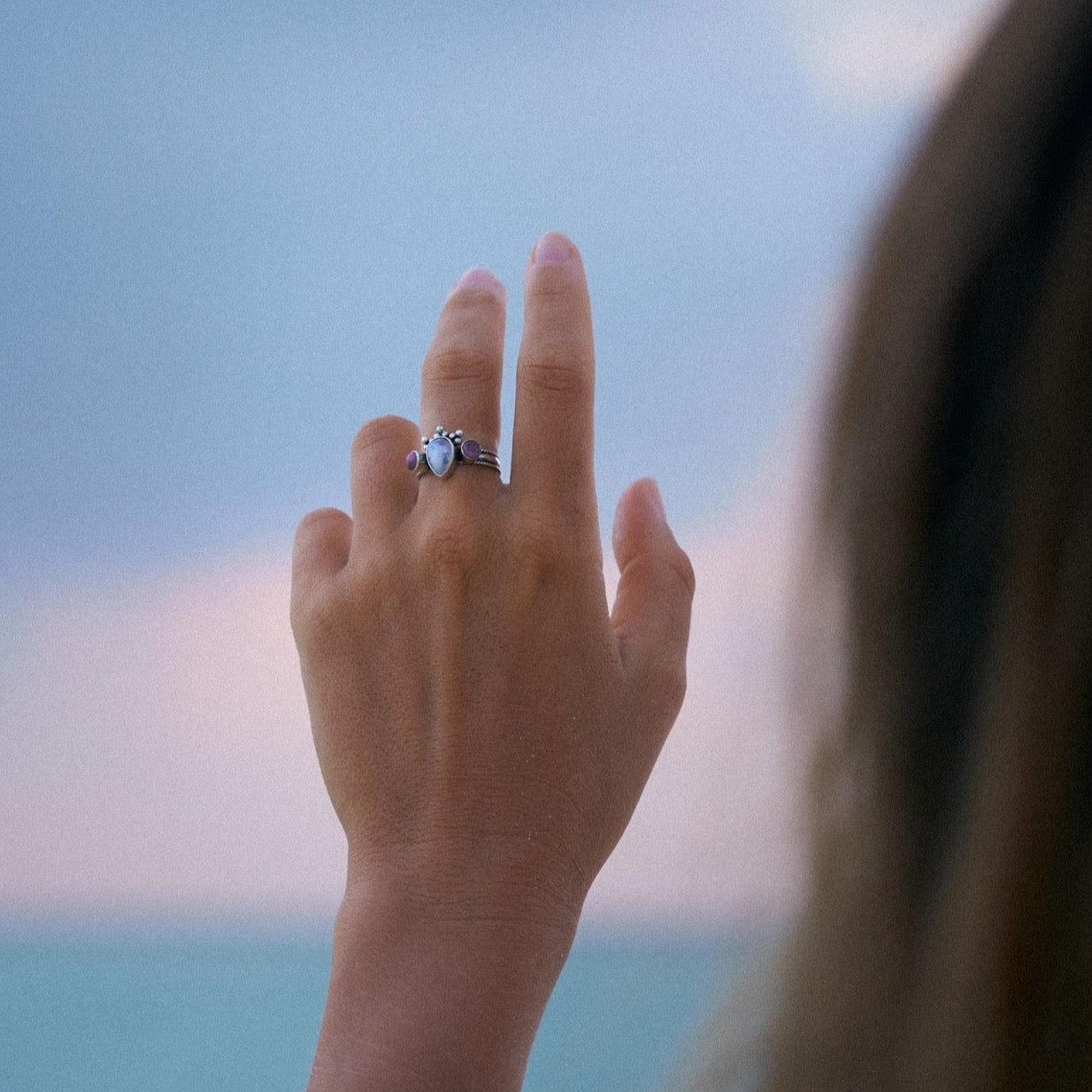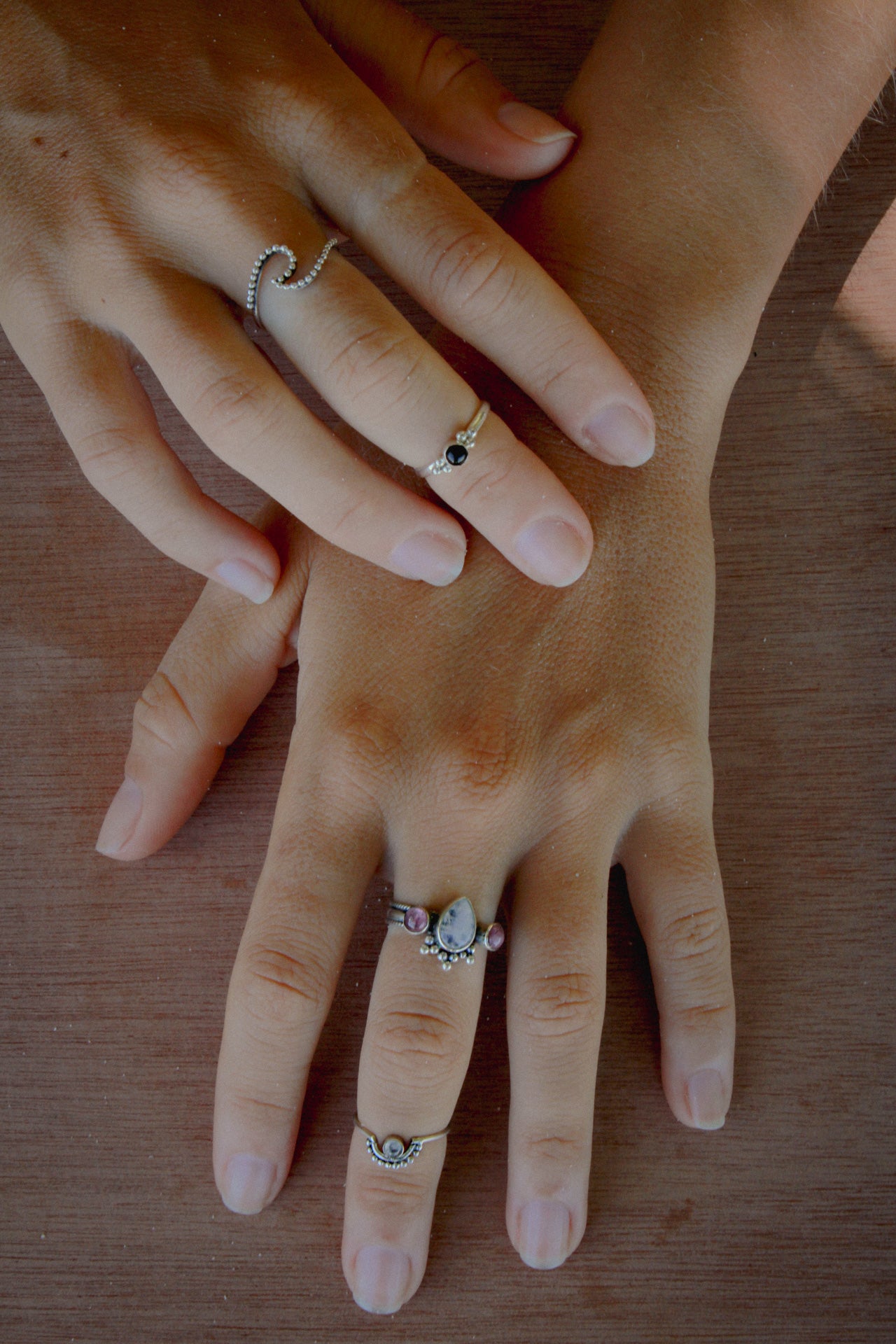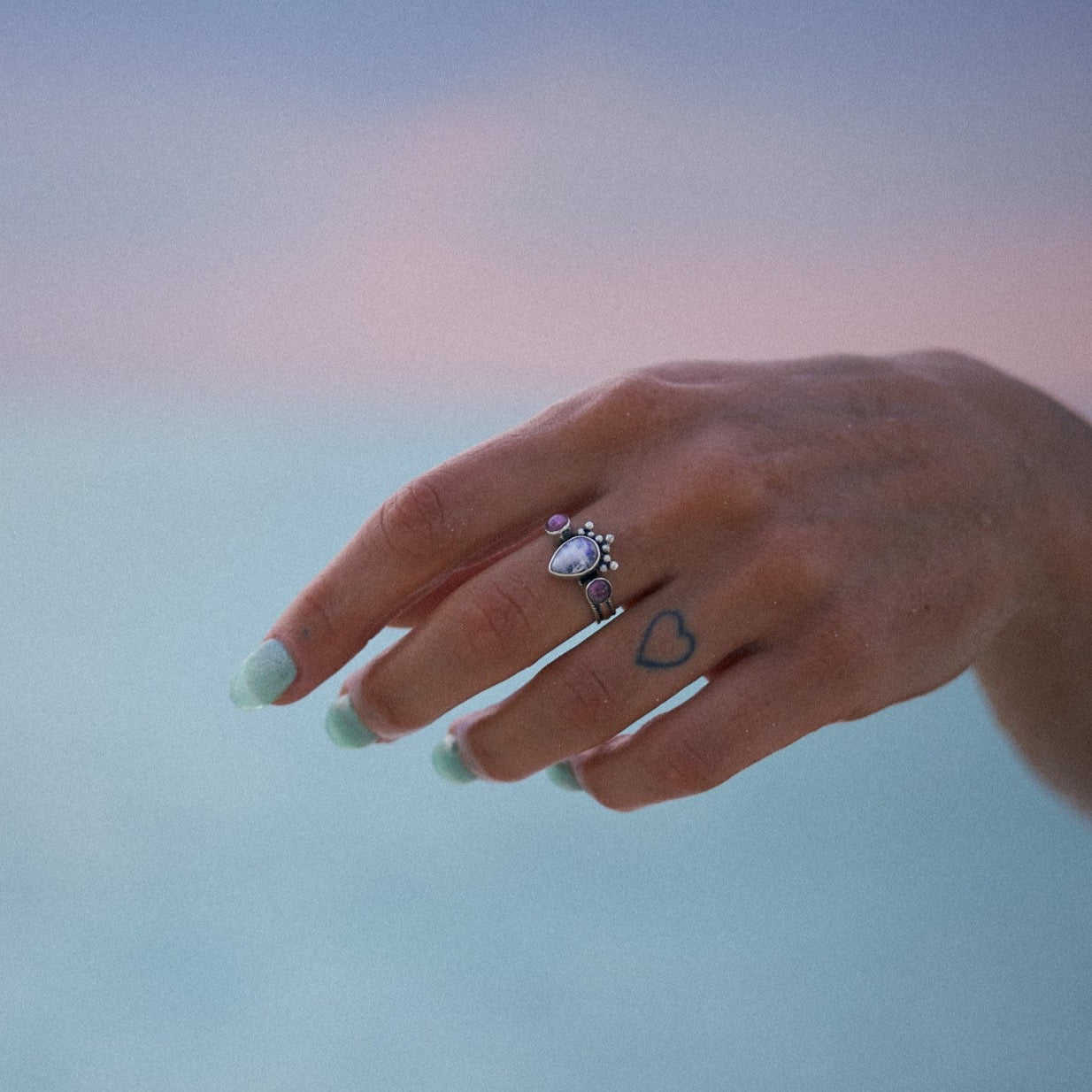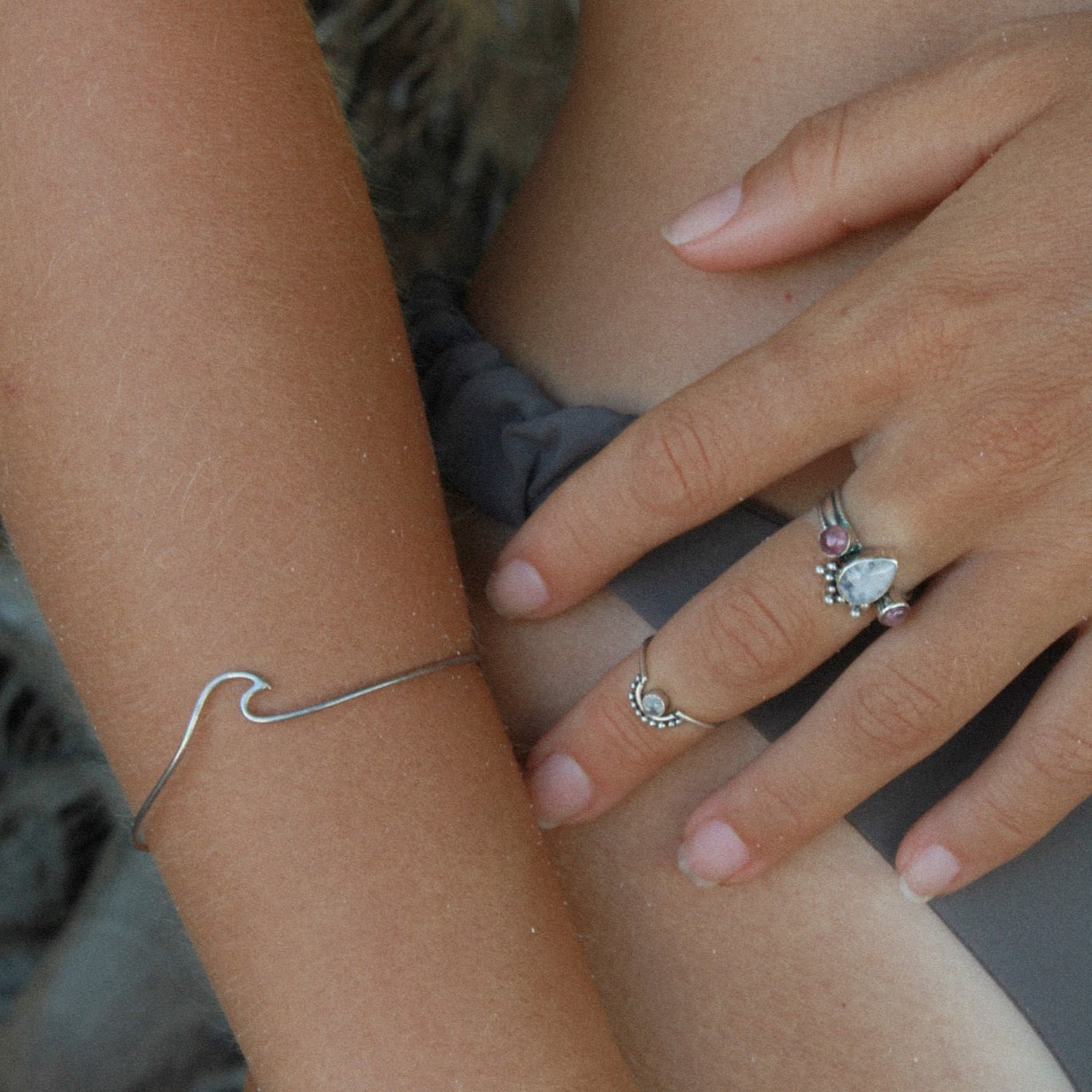 Anello in Argento 925 regolabile con pietra di Luna e Tormalina rosa.
Questo anello è dedicato a qualcosa di immateriale, di non fisico, di non visibile, come l'aria appunto.
E' un anello che grazie all'accostamento di queste pietre richiama i colori del cielo quando albeggia e tramonta sull'Oceano Indiano.
Colori tenui, delicati, sfumati, colori che richiamano la pace.
L'aura infatti, nel mondo esoterico rappresenta anche una sorta di irradiamento che ci circonda, un'alone di energia che ricopre il perimetro del nostro corpo, che ci protegge e che trasferisce sugli altri quello che noi emaniamo.
Positività, luce, calore, energia.
In questo viaggio, dove ho ricaricato le energie sono sicura che la mia aura se potesse vedersi sarebbe proprio di questi colori e di queste sfumature.
Veramente credo che l'aura di tutti quelli che amano l'oceano sia all'incirca così.
E allora, visto che lei non si vede, faccio finta di racchiuderla in questo gioiello per far capire a chi mi guarda e me lo vede indosso, cosa può provare se si avvicina  a me.
Vita, sogni, felicità, scoperta, avventura, energia positiva.
CARATTERISTICHE ANELLO
| | |
| --- | --- |
| Materiale | Argento Sterling 925  |
| Misura | Regolabile |
| Pietra | Pietra di Luna e Tormalina rosa |
Details
Fatto a Mano
Etico
Sostenibile
Information
Spedizione in 24/48 ore lavorative
Pagamento sicuro con Carta di Credito/PayPal
ATLANTICA
Jewels from the World
When the world touches my eyes, and the ocean touches my skin, my dream comes true.
I transform this dream into something for you that can transmit emotions, passion, trust, and change.
This is where my story begins.