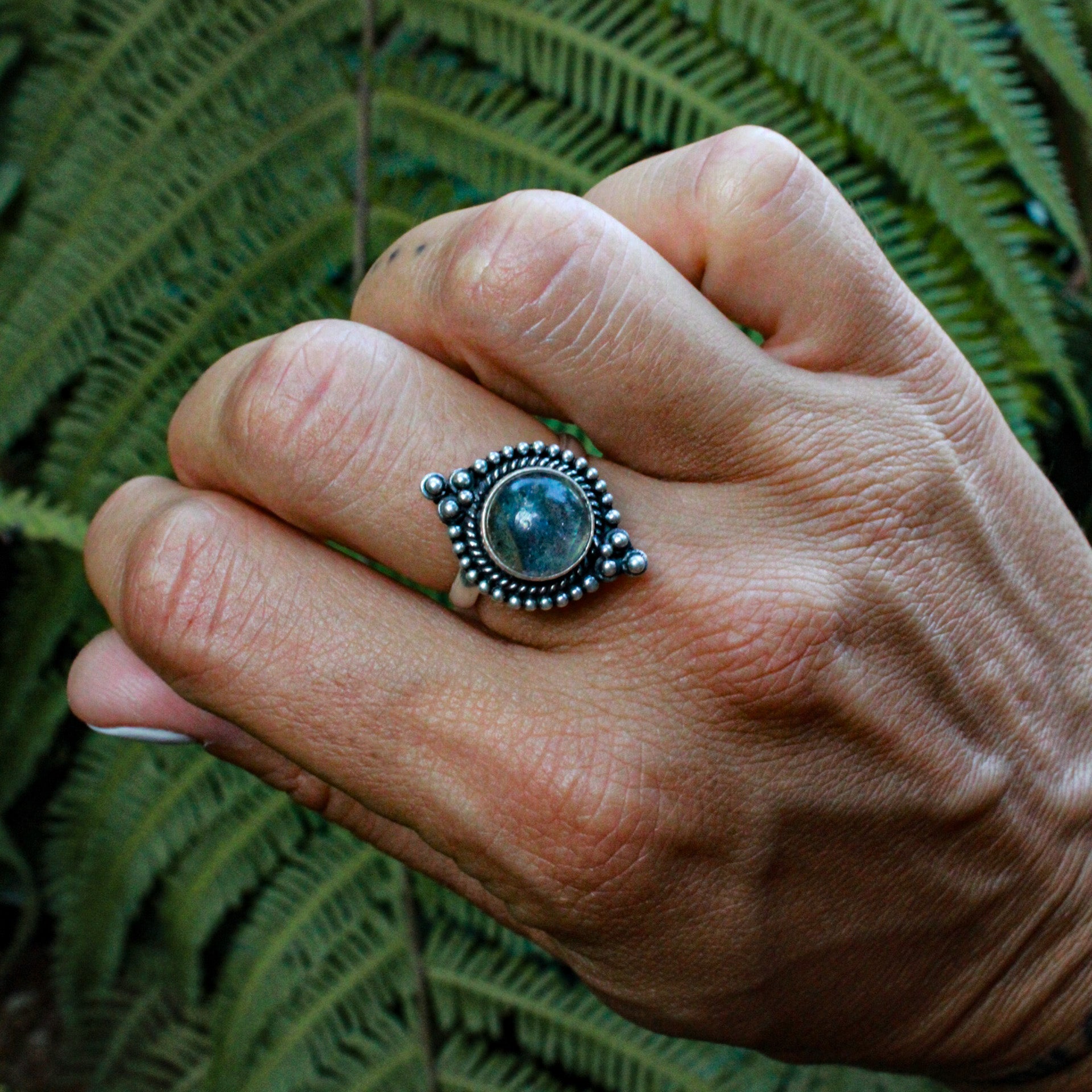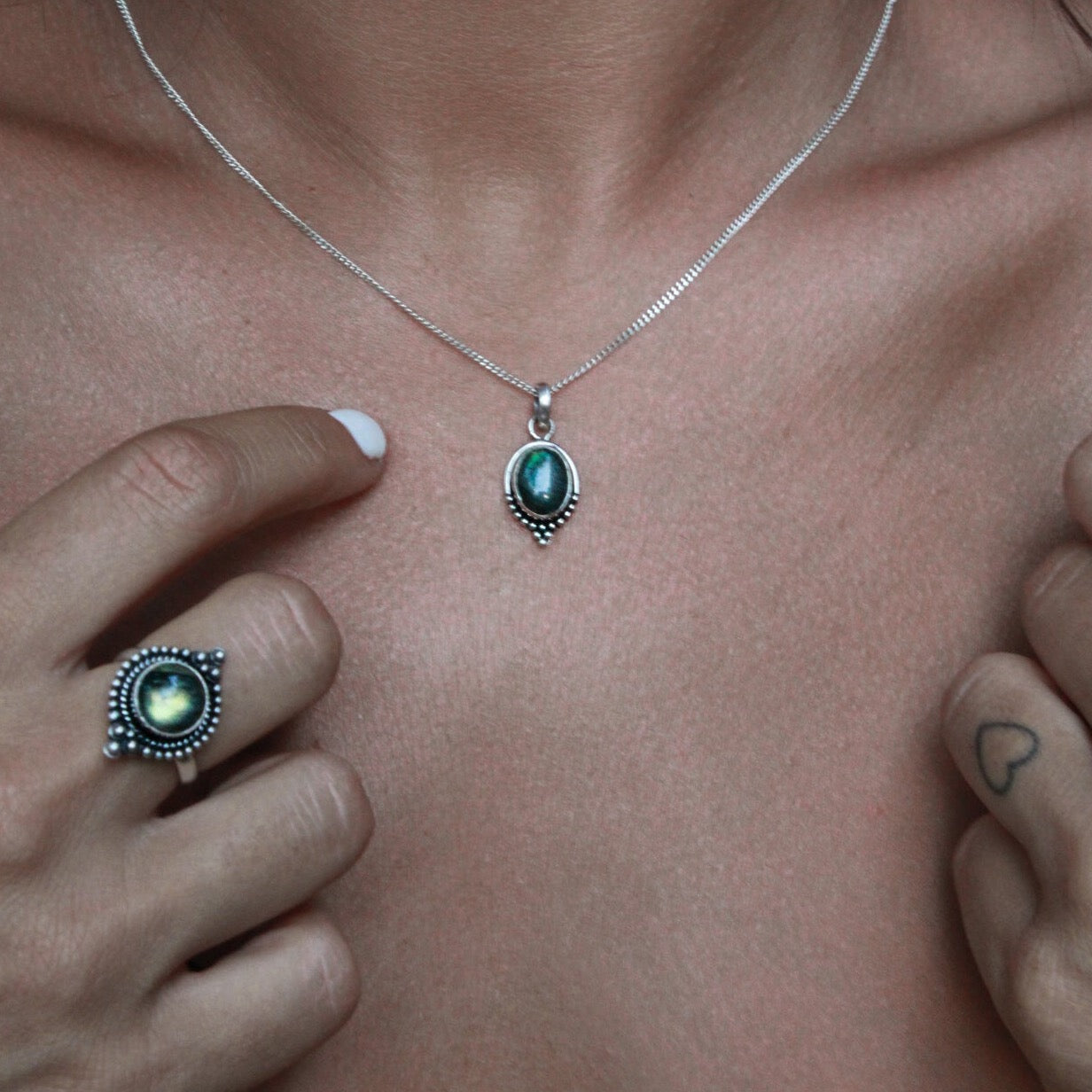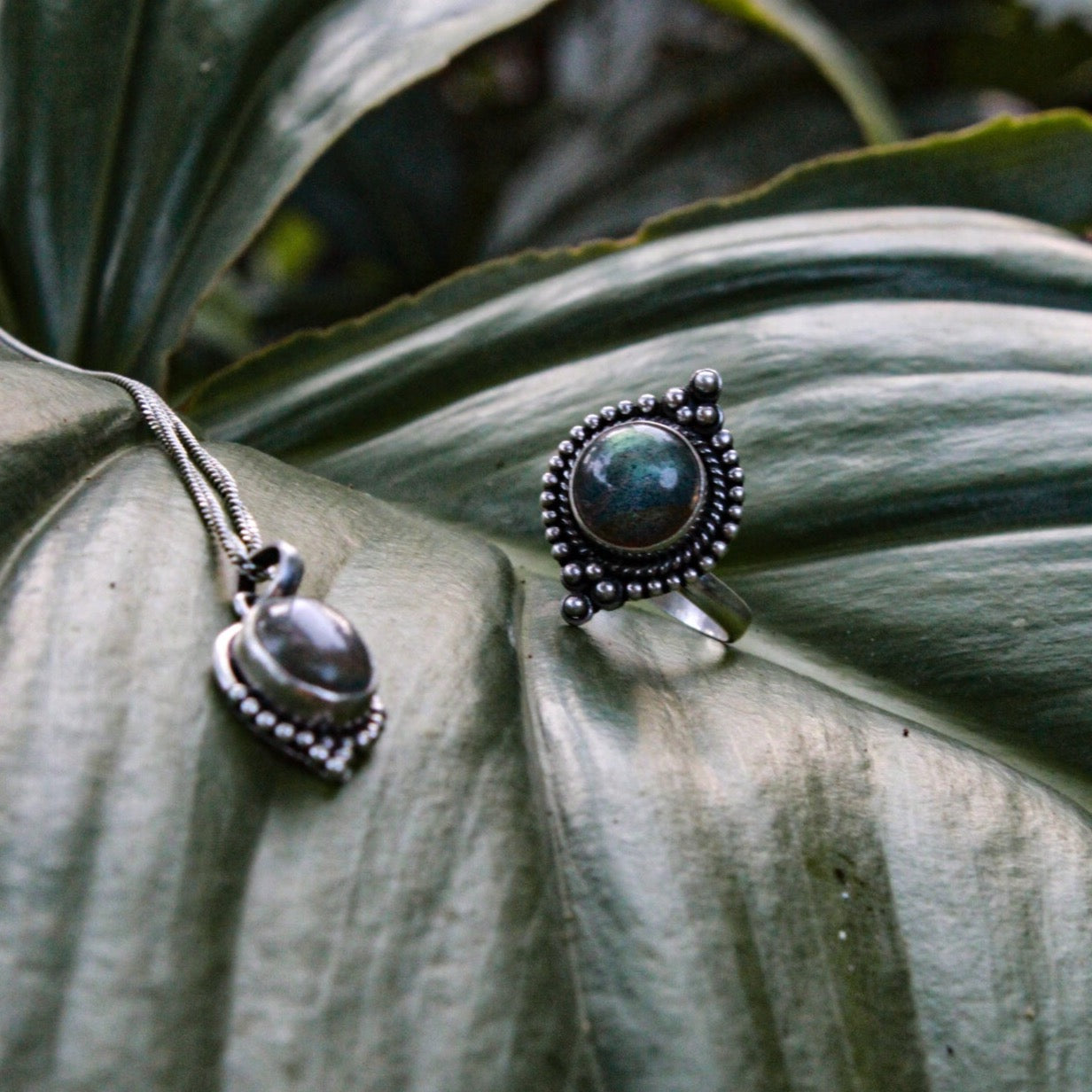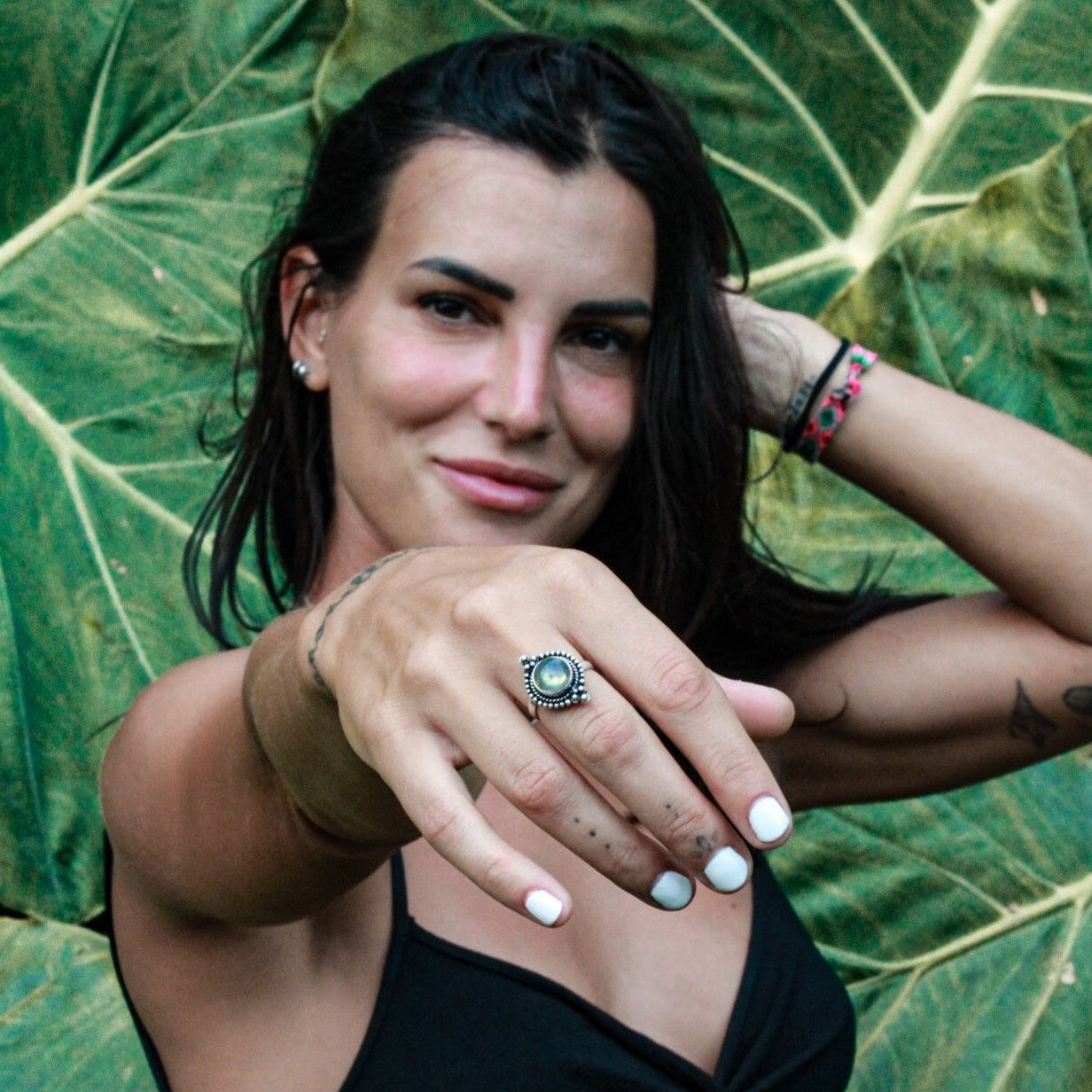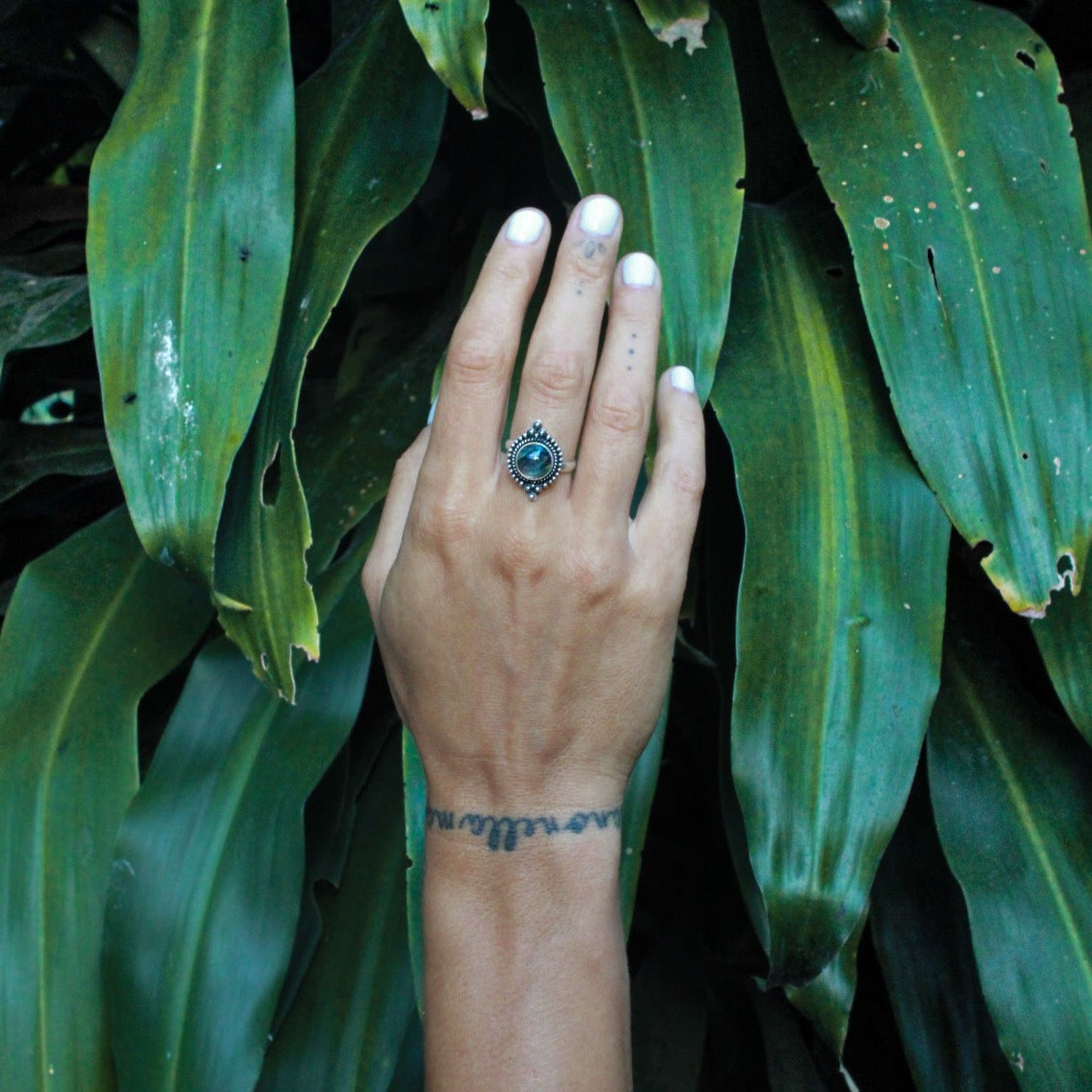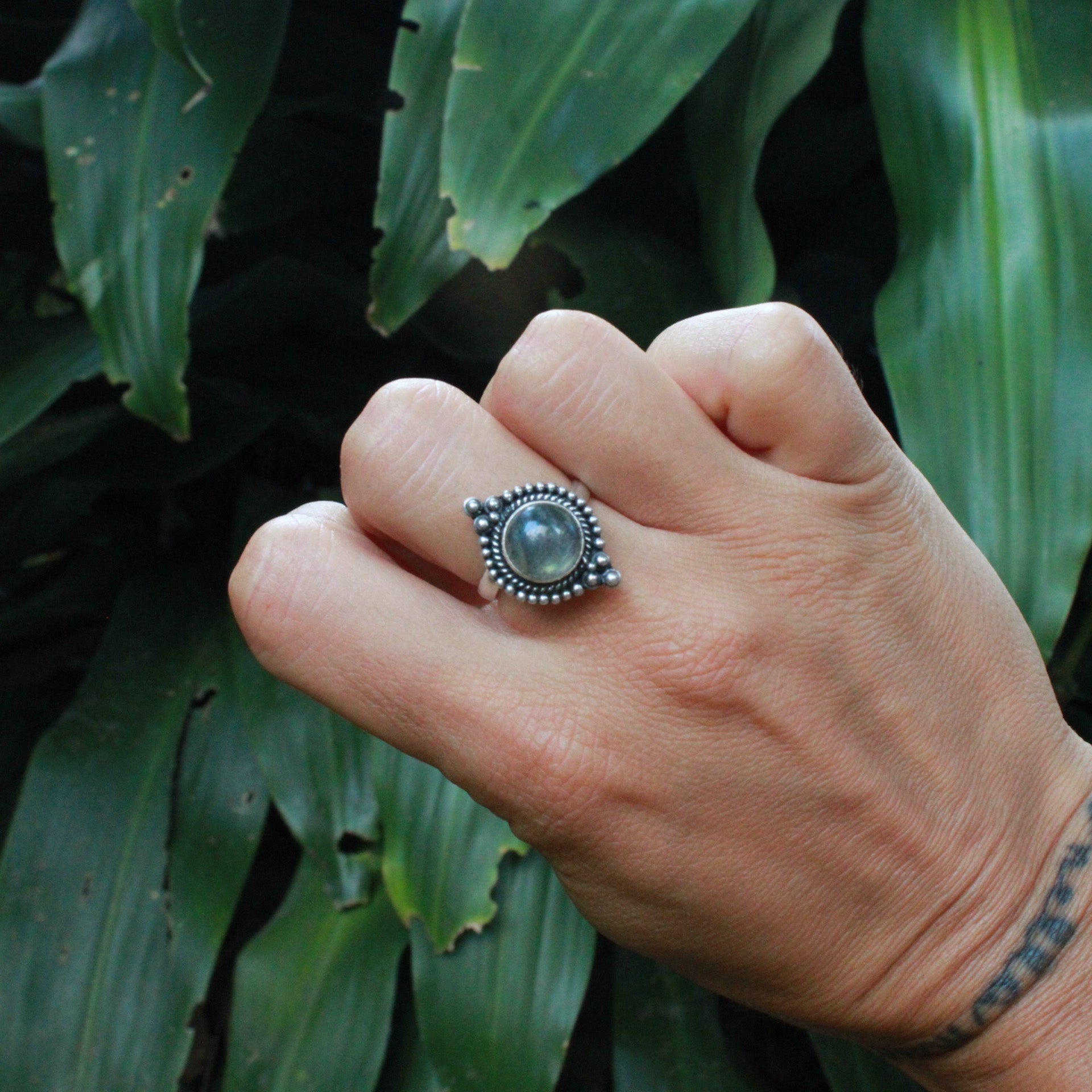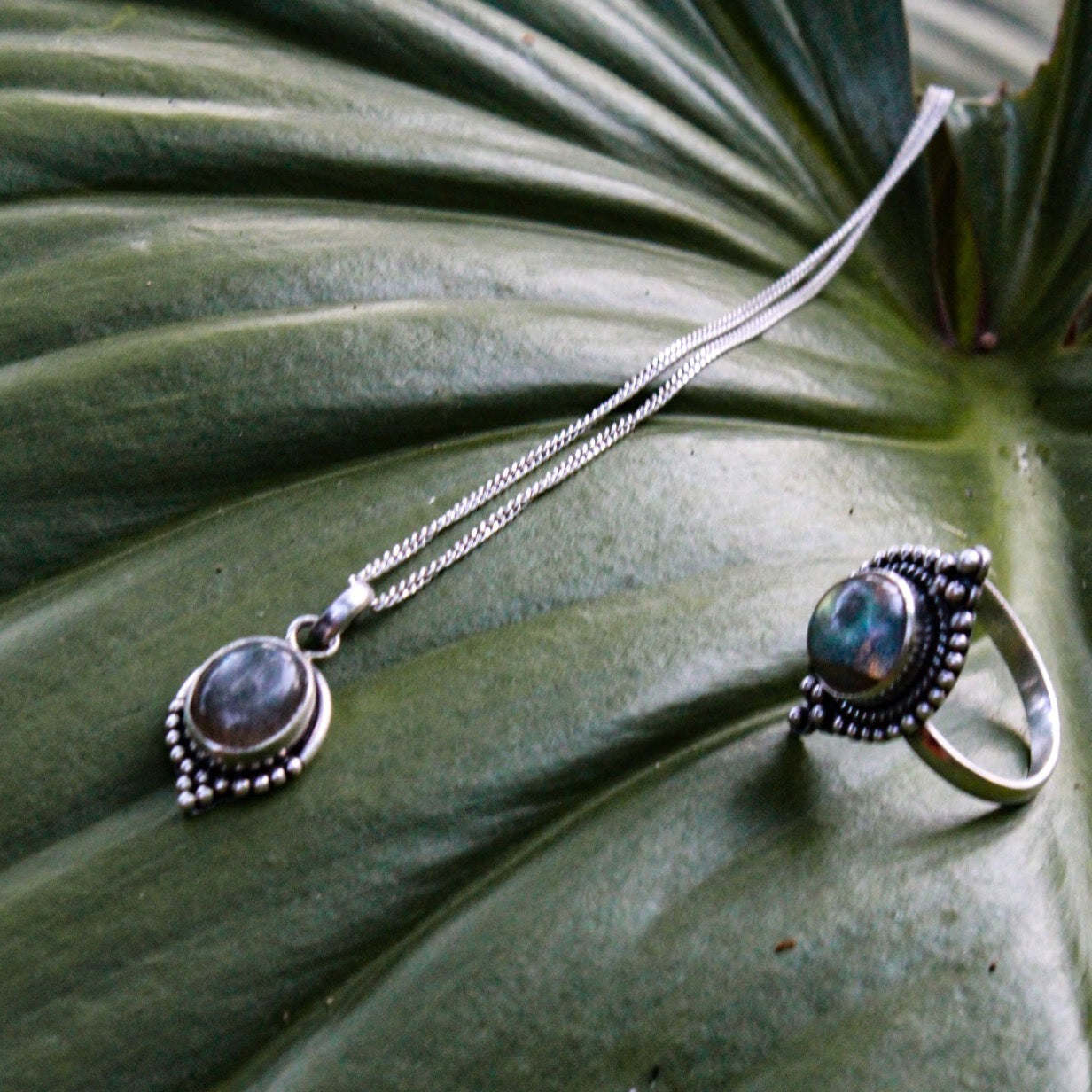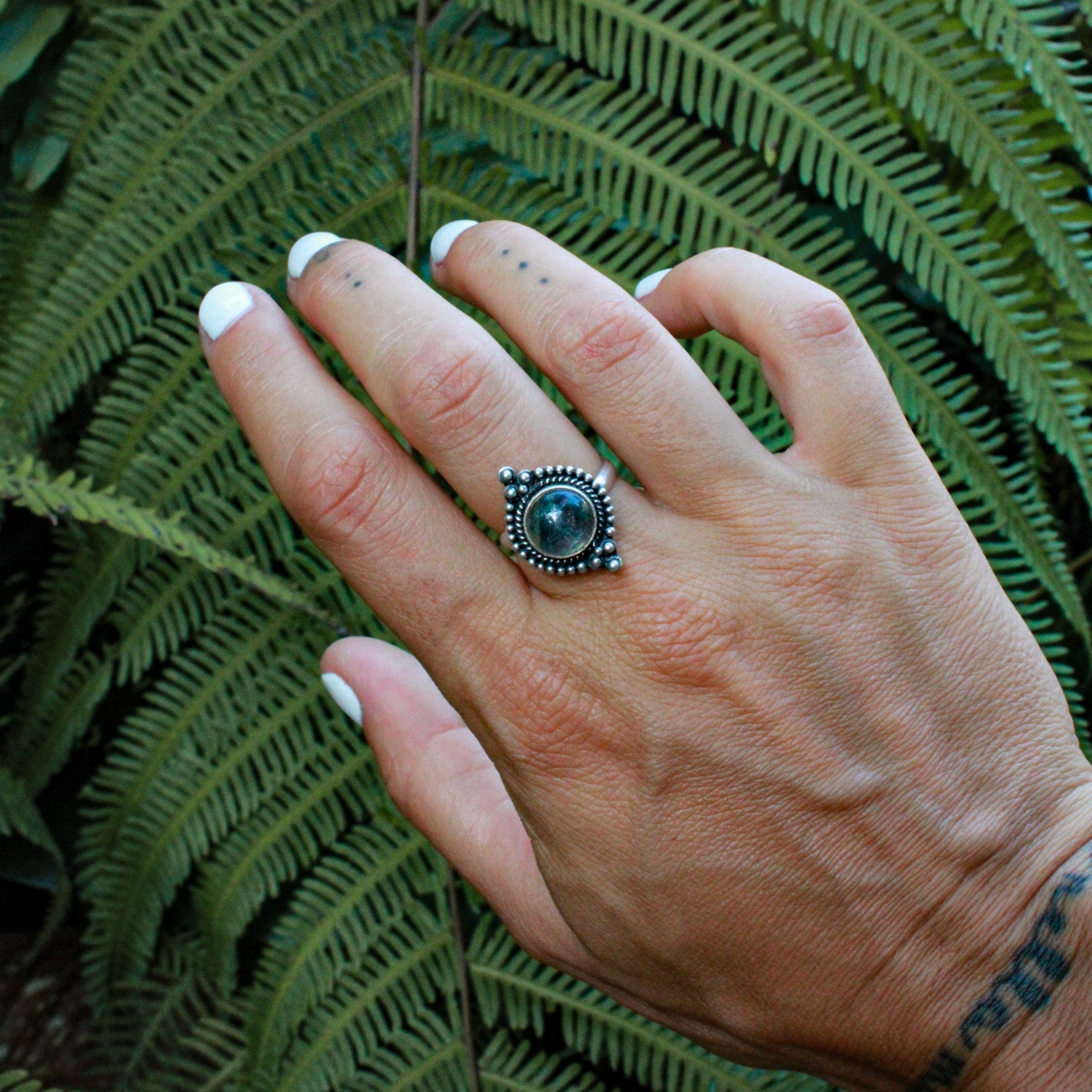 Anello in argento 925 fatto a mano regolabile con gemma di labradorite.
La labradorite è considerata una pietra capace di accrescere forza, protezione e magnetismo. Per gli sciamani aiuta a richiamare e ad entrare in comunicazione con gli spiriti della natura, per questo l'ho chiamata come gli alberi sacri di Bali.
Girando per l'isola si può facilmente notare come gli alberi sacri, i Banyan e alcune statue vengano avvolti con dei tessuti a scacchi bianchi e neri, i "sarong".
Questa combinazione di colori denominata "saput poleng"simboleggia l'equilibrio armonioso tra i due opposti sempre interconnessi, come lo yin e yang.
Quando si vede una statua, una pietra o un grande albero avvolto da questo sarong è perché gli stessi vengono considerati alla stregua di uno "spirito", una forza vitale o una divinità. 
Ecco perché questo anello ti servirà a sentirti ancora più vicino alle persone a te più care ed ai tuoi spiriti guida.
L'anello completamente in Argento 925 fatto a mano è regolabile dall'interno ed ha una gemma di Labradorite incastonata in una cornice di sfere in scala.
La struttura è stata pensata per collegare ed interconnettete tutta l'energia del corpo, partendo dalla punta ( la testa ) fino all'estremità opposta ( i piedi ).
| | |
| --- | --- |
| Materiale | Argento Sterling 925  |
| Misura | Regolabile |
| Pietra | Labradorite |
Details
Fatto a Mano
Etico
Sostenibile
Information
Spedizione in 24/48 ore lavorative
Pagamento sicuro con Carta di Credito/PayPal
ATLANTICA
Jewels from the World
When the world touches my eyes, and the ocean touches my skin, my dream comes true.
I transform this dream into something for you that can transmit emotions, passion, trust, and change.
This is where my story begins.