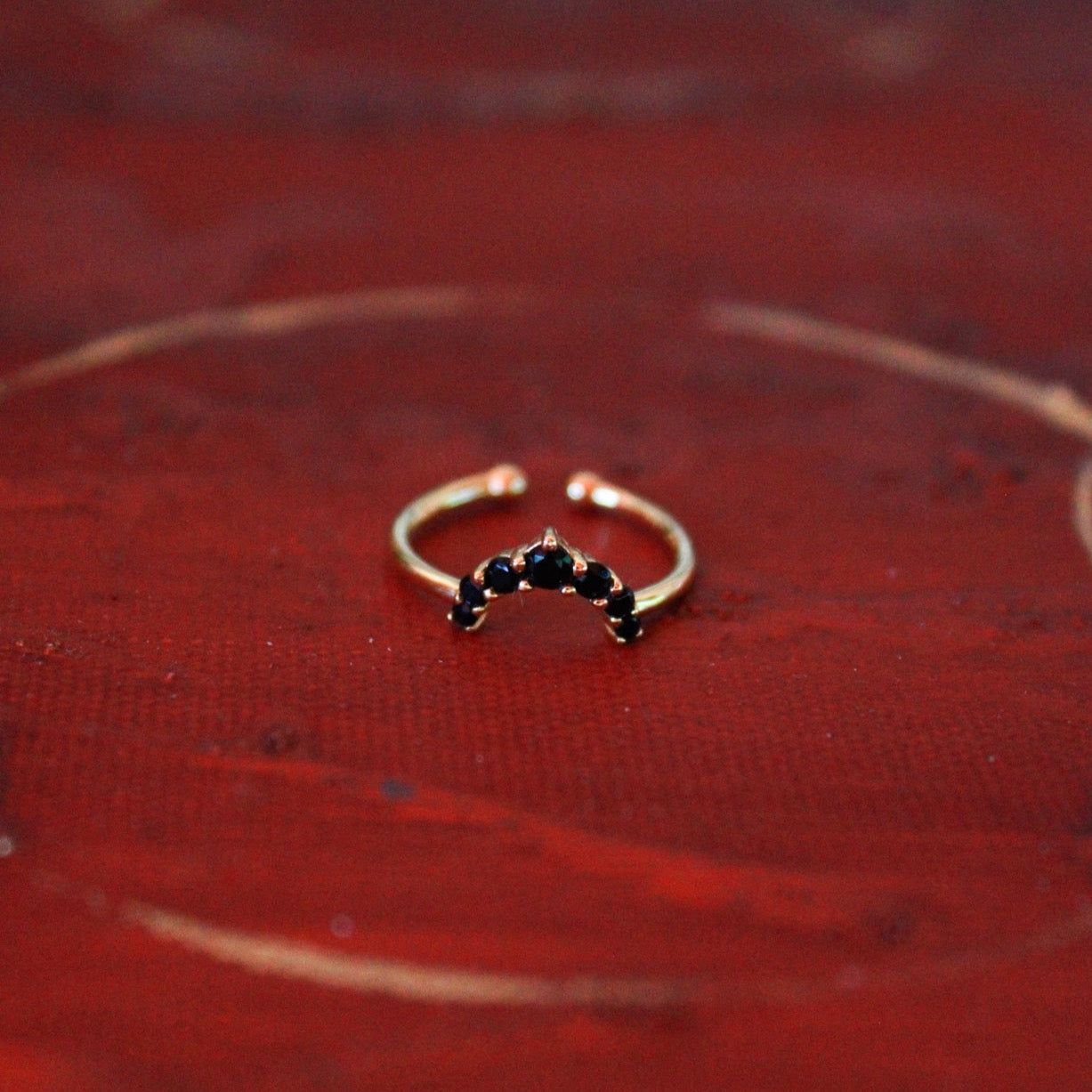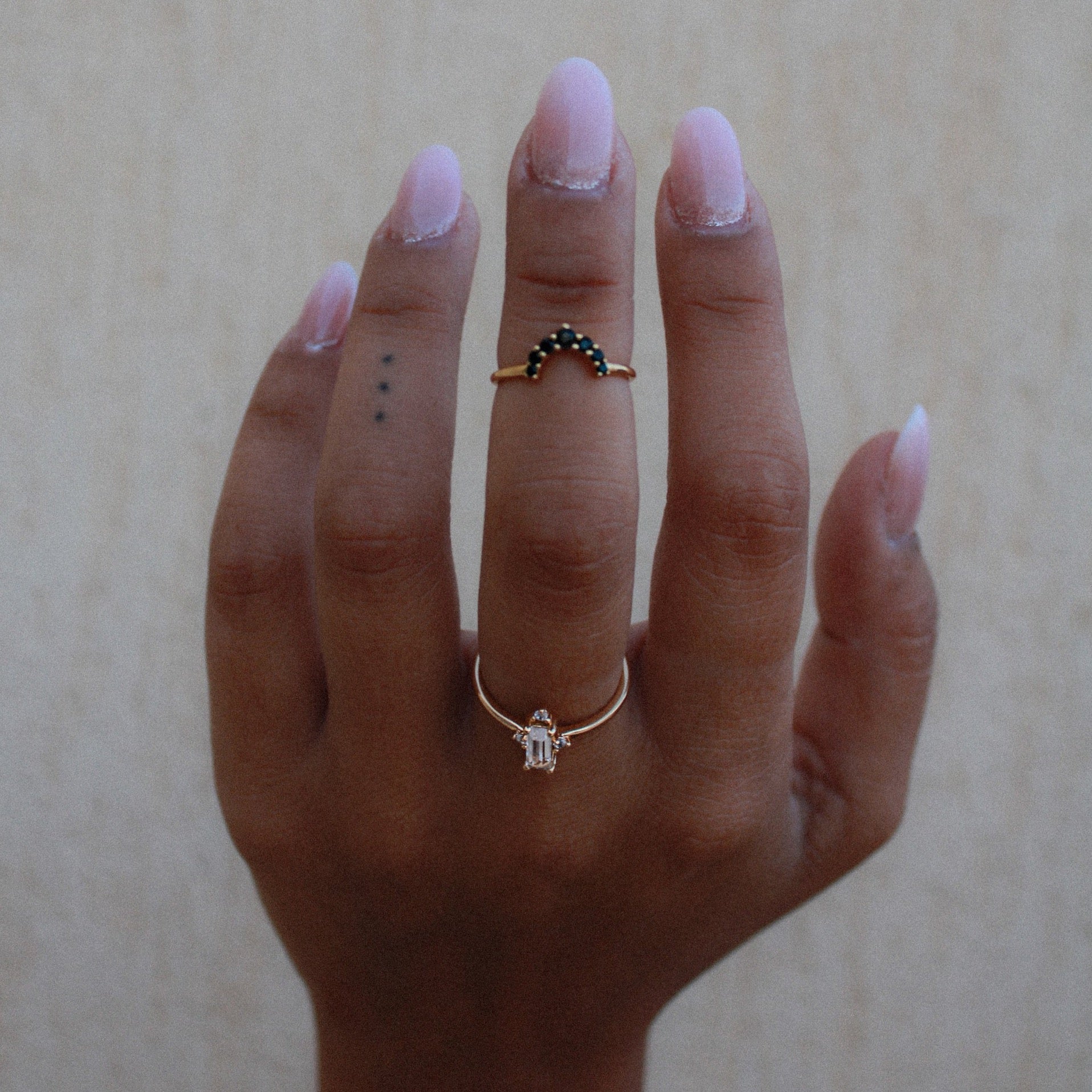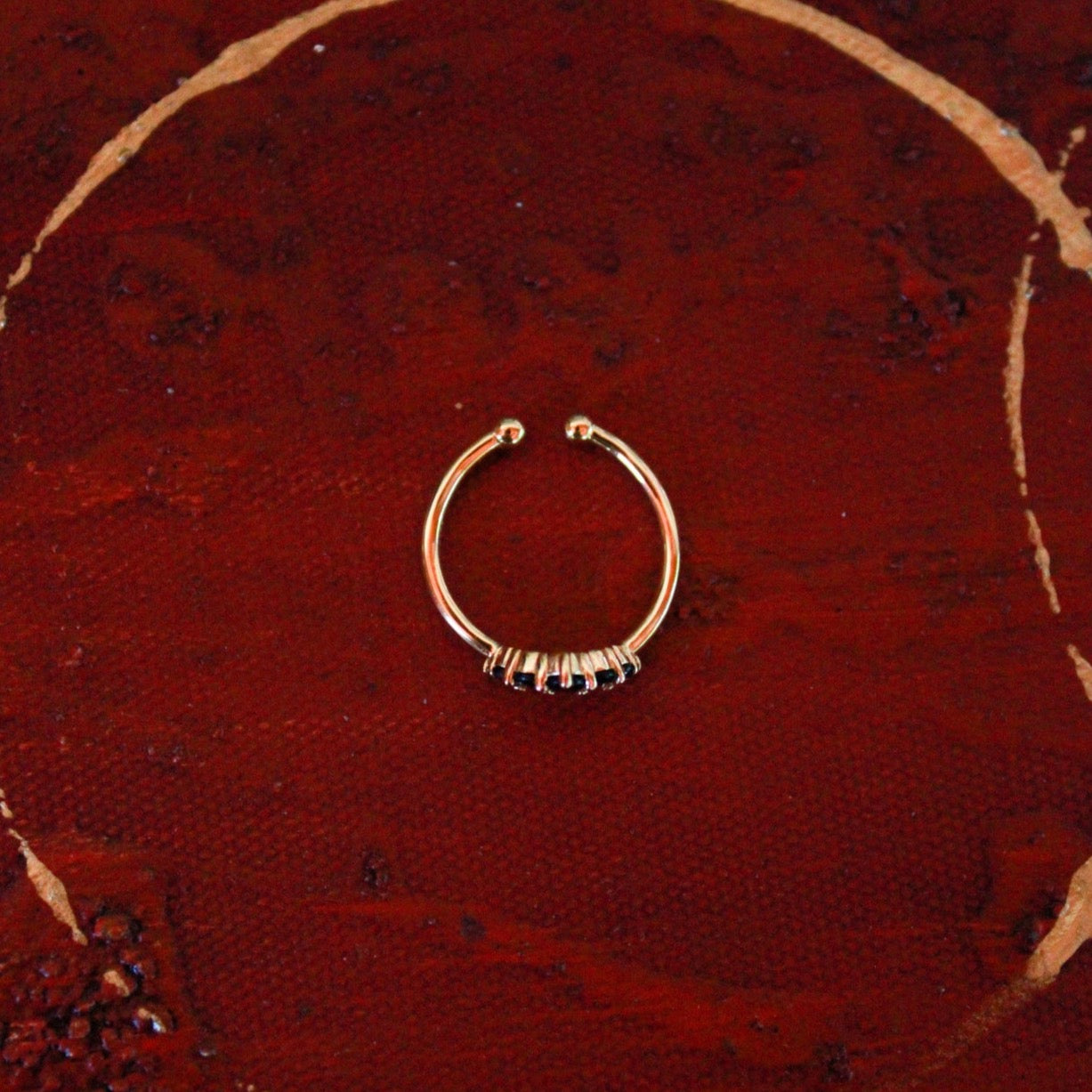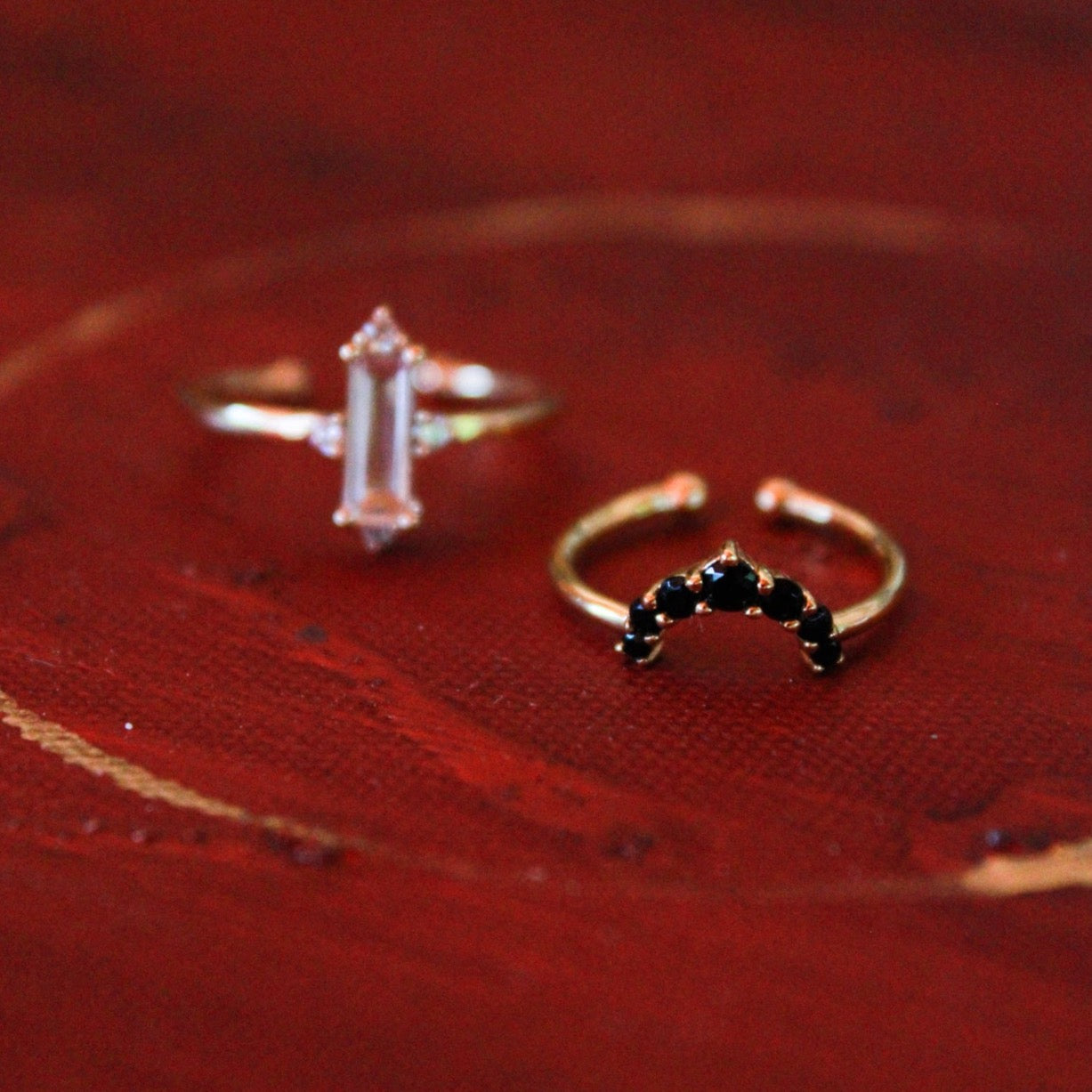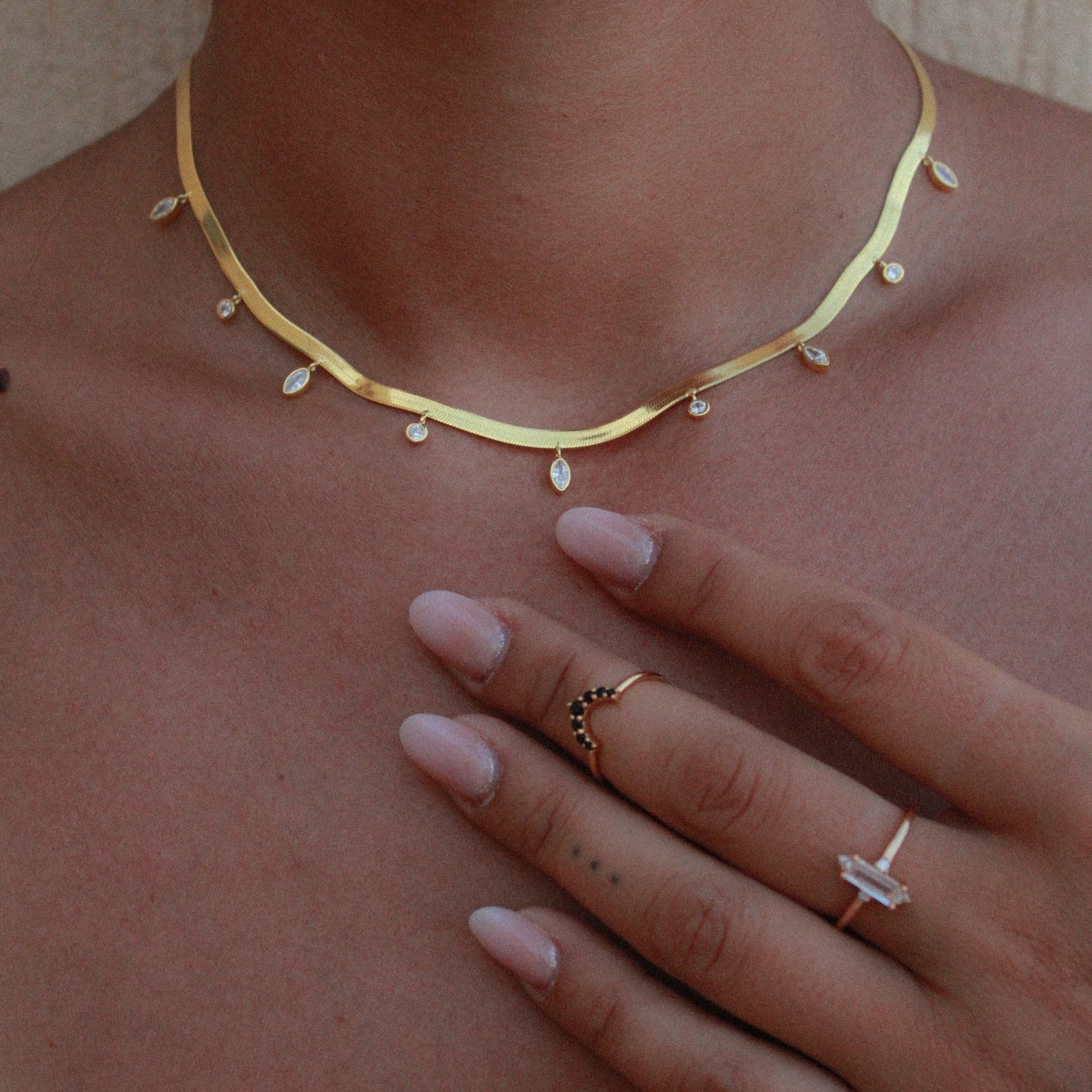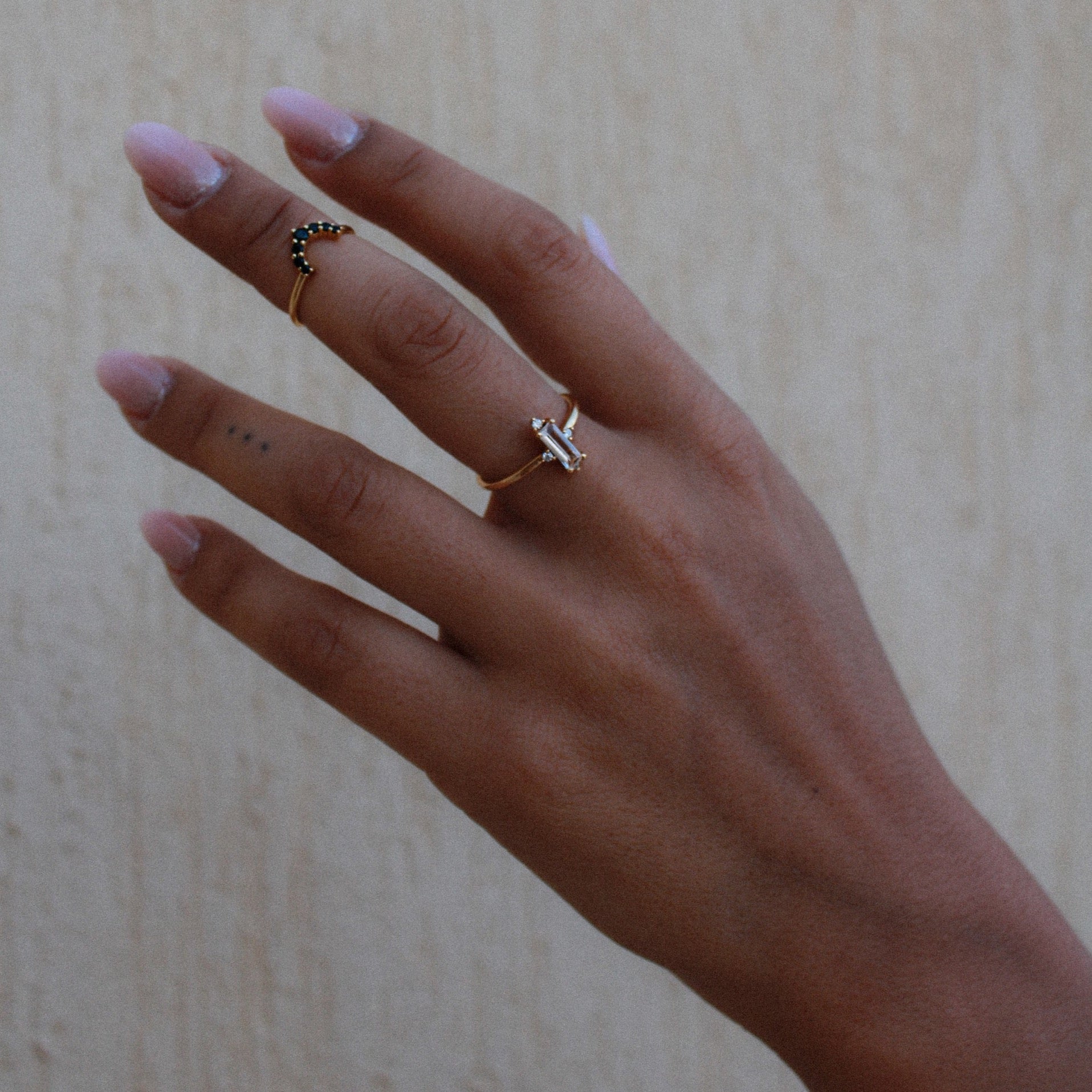 Anello mezzo dito Nefertiti
Anello regolabile mezzo dito in argento 925 placcato Oro 18k con zirconi neri.
La Bella è giunta. Questo significa il nome di Nefertiti, la bellissima moglie del faraone Akenatón: una donna tanto potente quanto intelligente, ricordata dalle antiche iscrizioni come "Signora della felicità", "Signora dal viso luminoso".

Fù la prima sovrana del regno d'Egitto, la prima donna posta alla pari del Faraone.
Da alcuni pittogrammi emerge la sua eleganza e classe con cui era solita indossare gioielli d'oro, sopratutto girocolli ed anelli.
Ho voluto ispirarmi alla raffinatezza  del suo stile per fare questa parure,  composta da una collana shake girocollo piatta con punti luce bianchi e due anelli da mano: uno con un raffinato zircone baguette e piccoli punti luce sulla cornice e l'altro, a mezzo dito o chevalier avente una semicorona di zirconi neri che, indossati assieme, renderanno le tue mani preziose come quelle di Nefertiti.
CARATTERISTICHE
| | |
| --- | --- |
| Materiale | Argento Sterling 925 placcato Oro 18k |
| Dimensione | regolabile |
| Pietre | Zirconi neri  |
Anello mezzo dito Nefertiti
Description
Anello mezzo dito Nefertiti
Details
Fatto a Mano
Etico
Sostenibile
Information
Spedizione in 24/48 ore lavorative
Pagamento sicuro con Carta di Credito/PayPal
ATLANTICA
Jewels from the World
When the world touches my eyes, and the ocean touches my skin, my dream comes true.
I transform this dream into something for you that can transmit emotions, passion, trust, and change.
This is where my story begins.