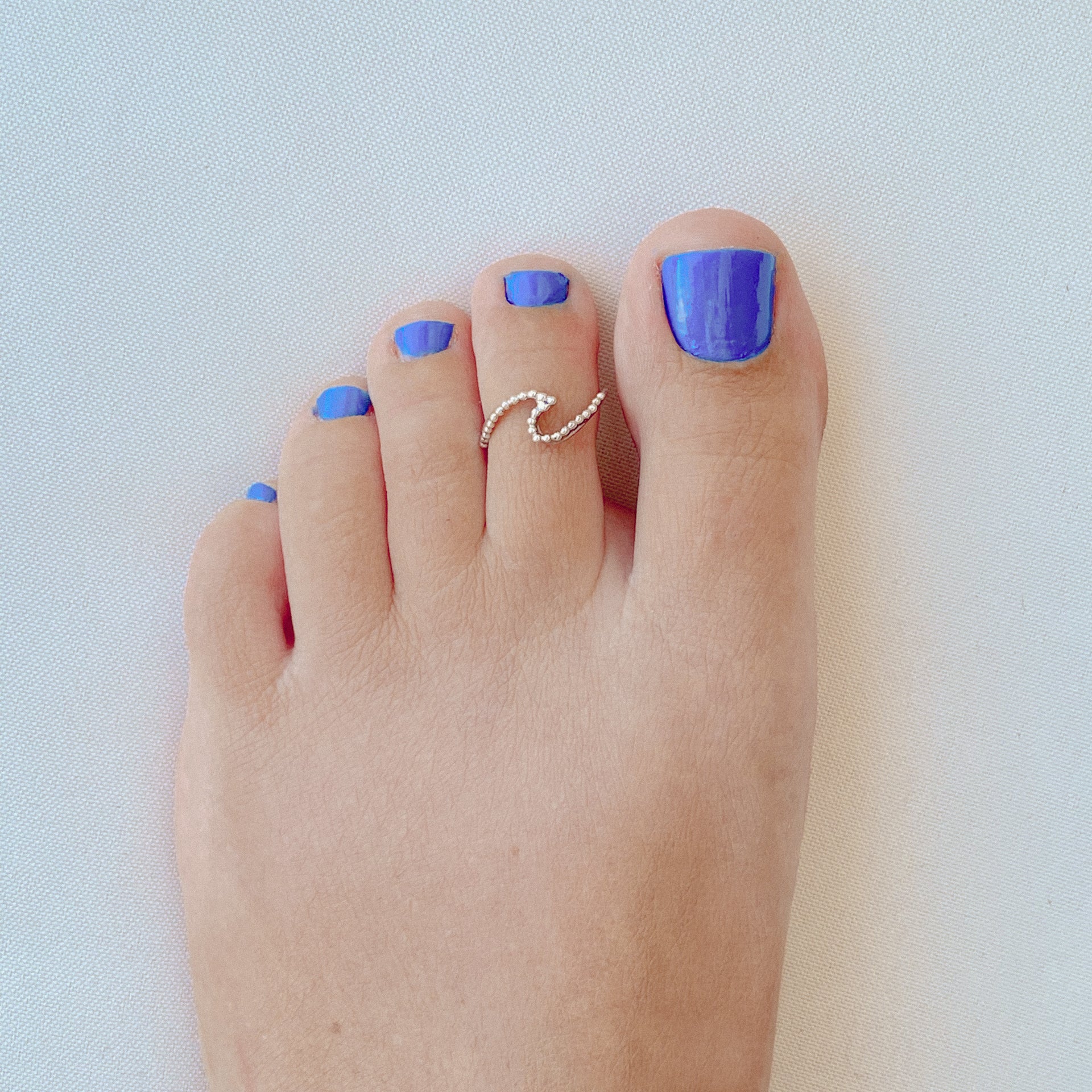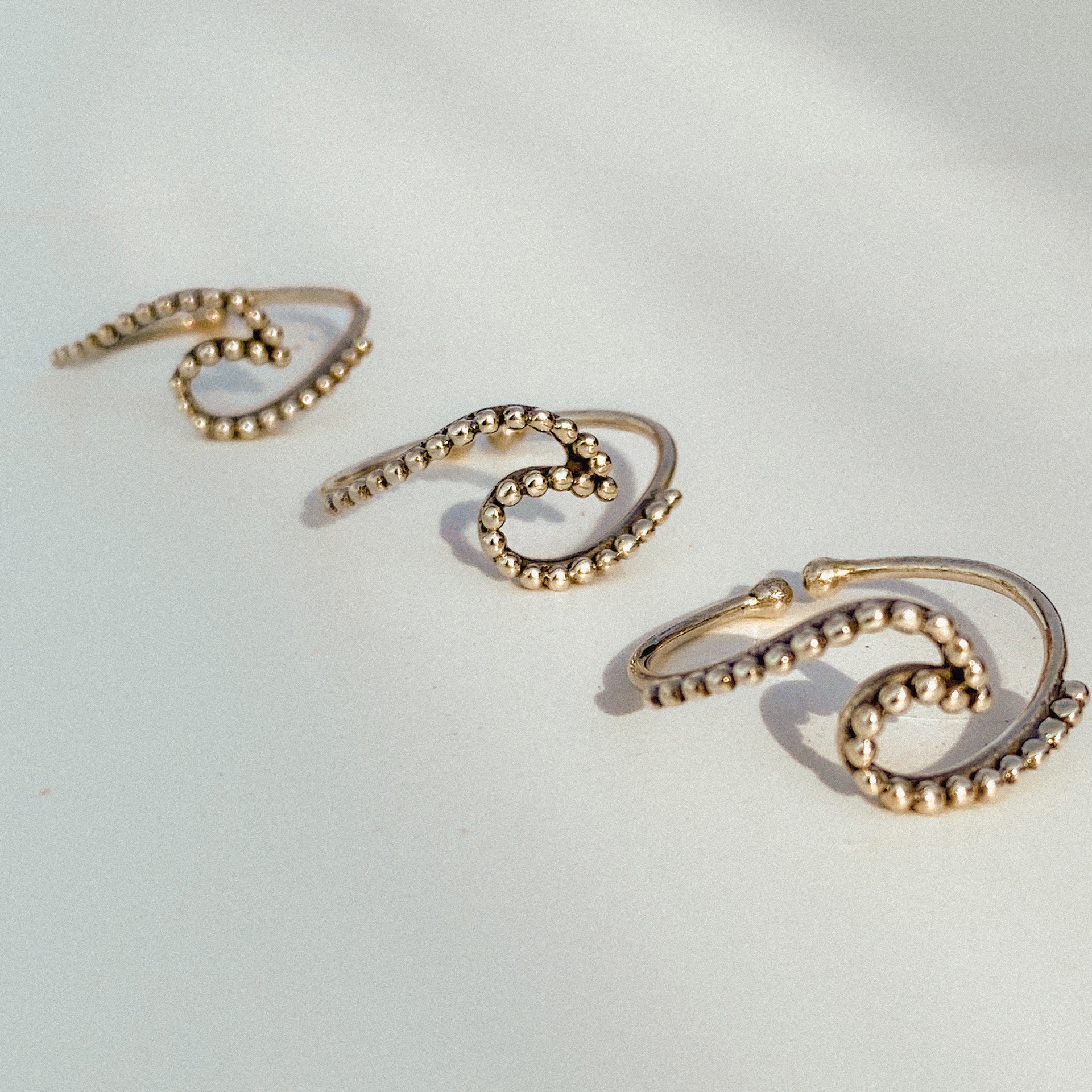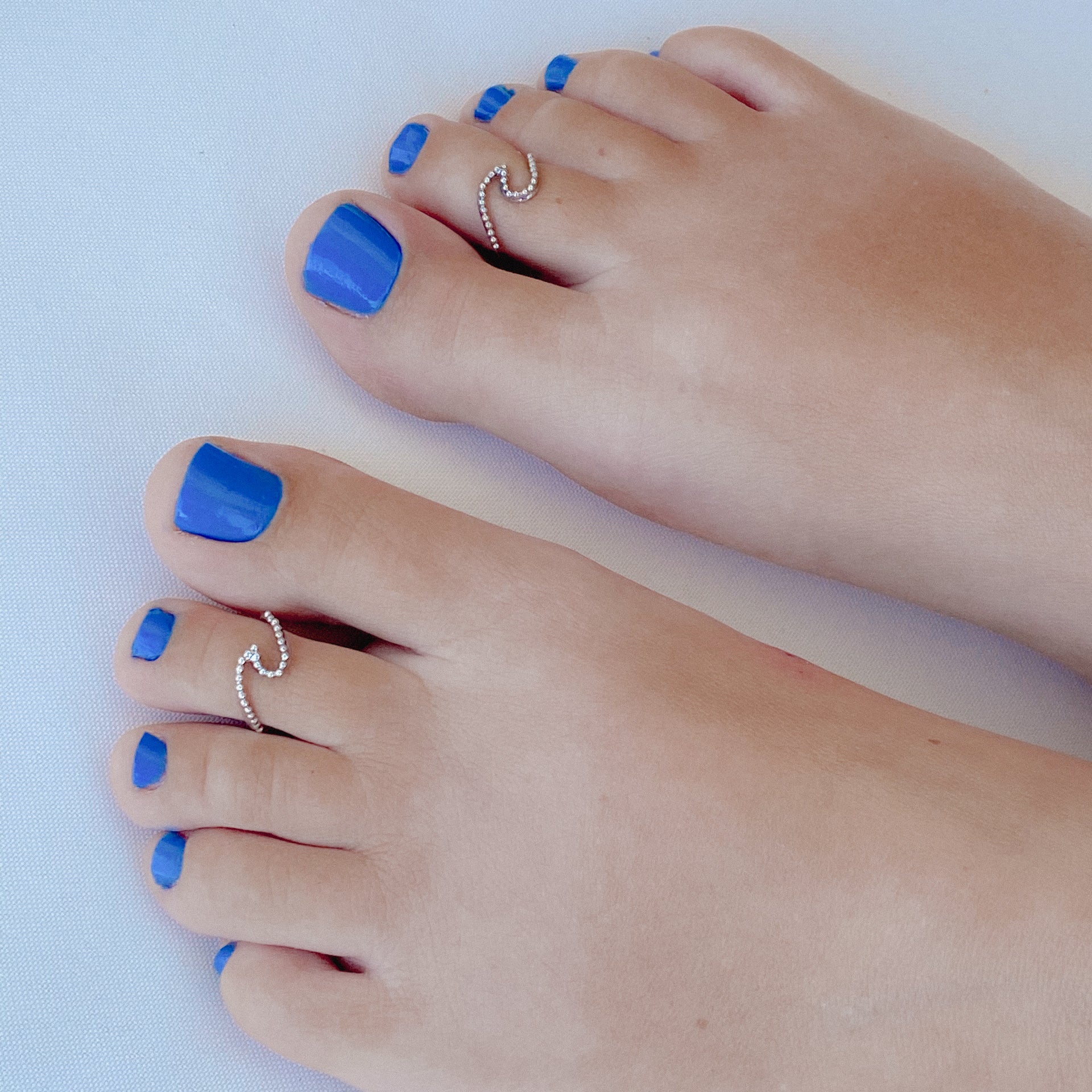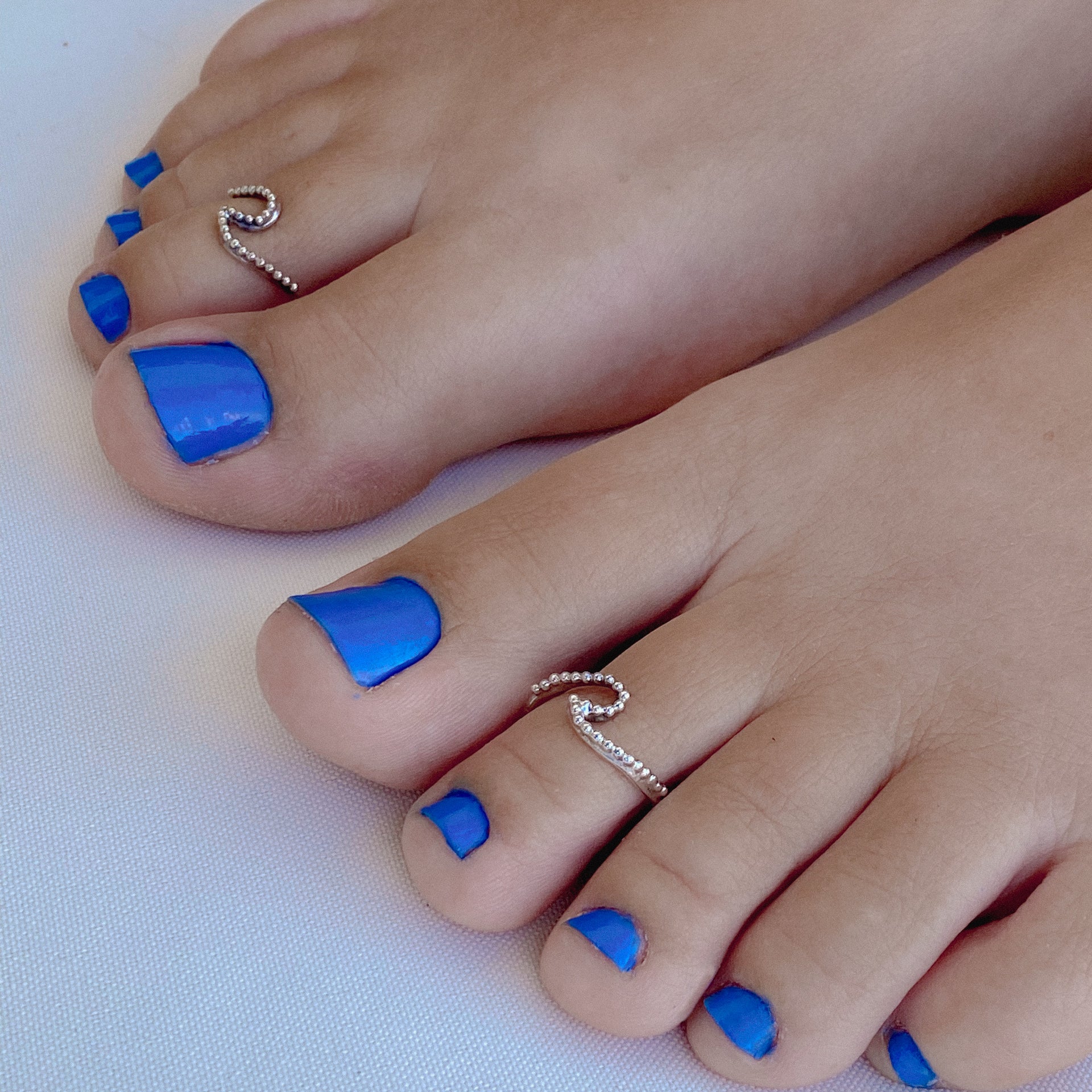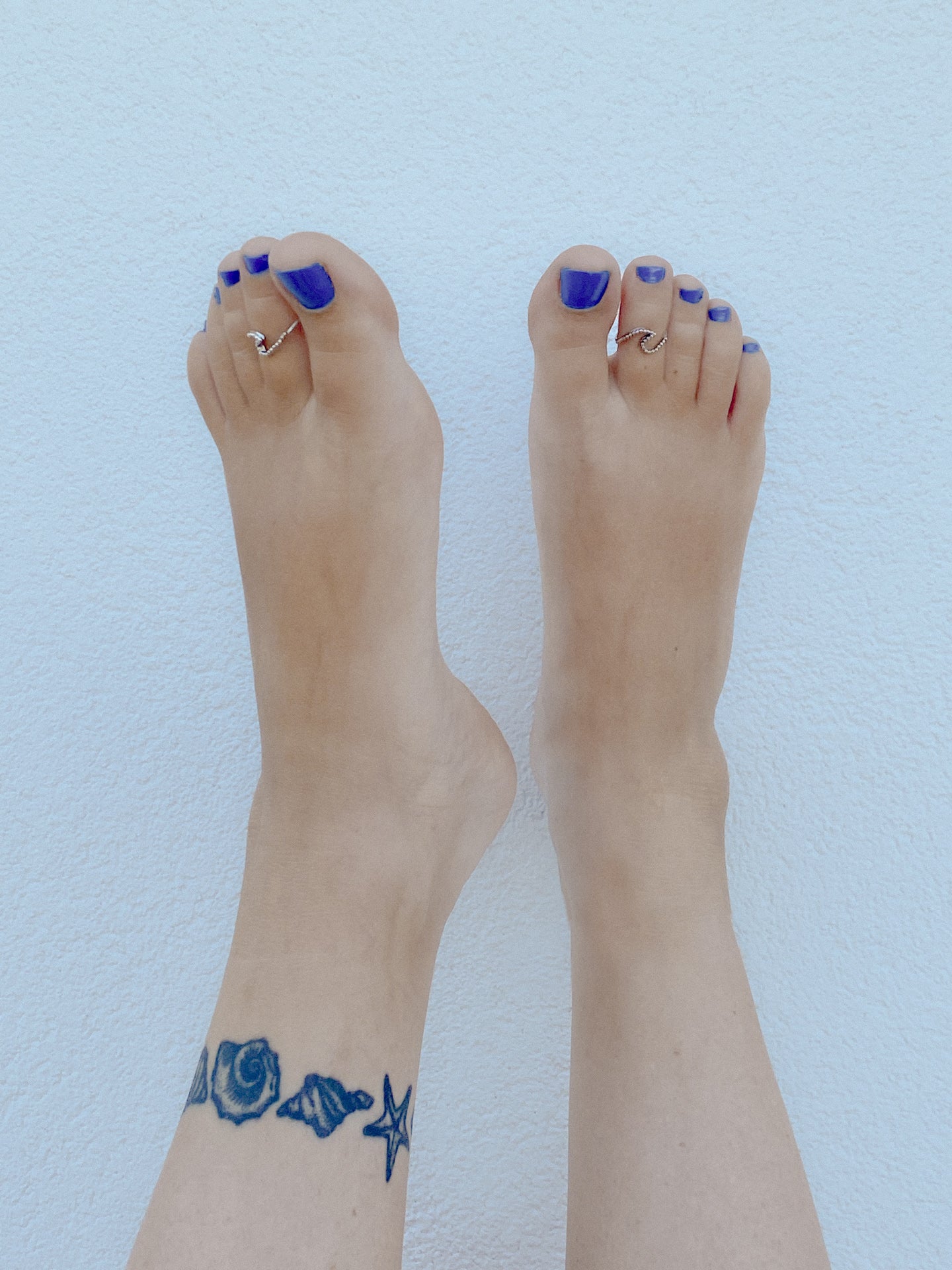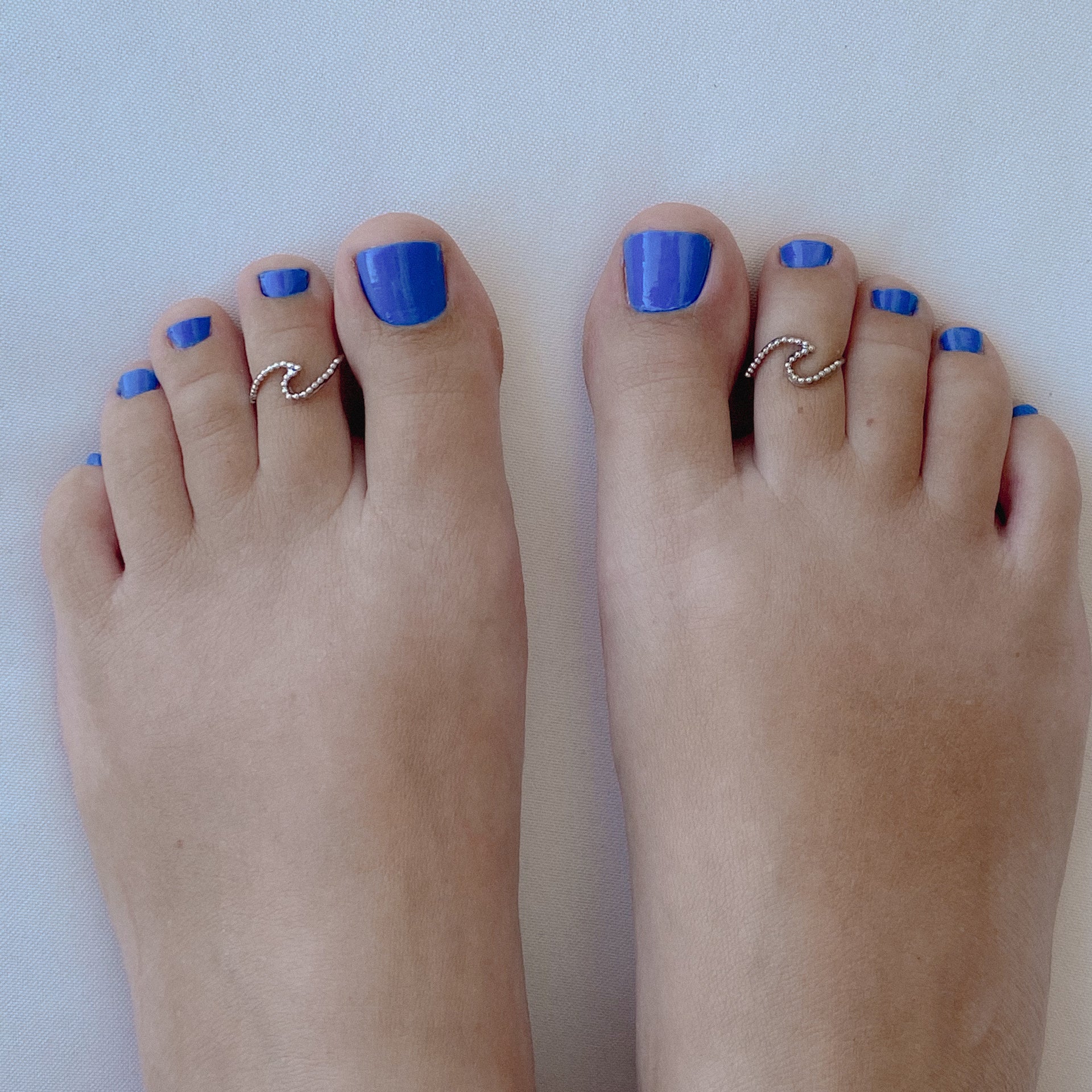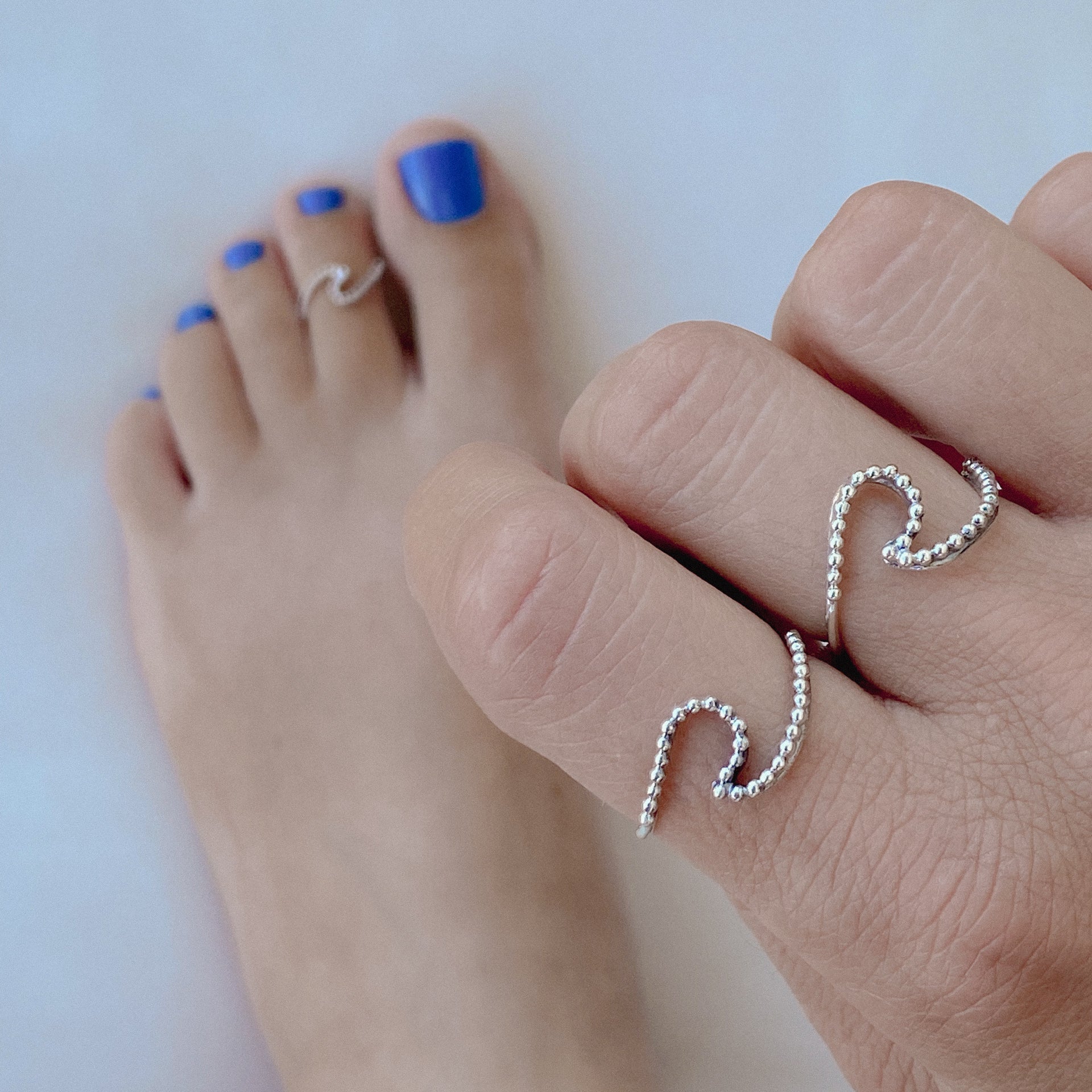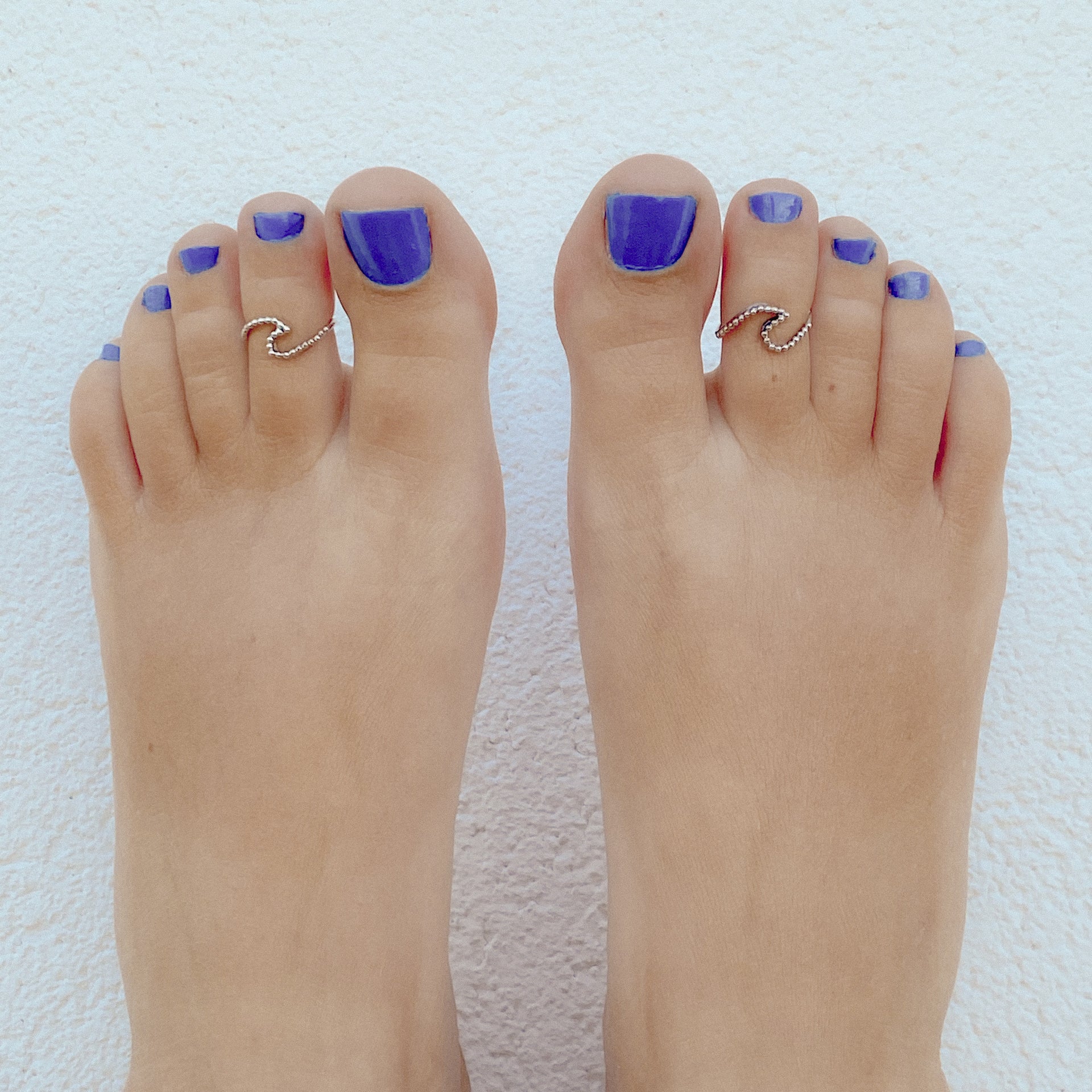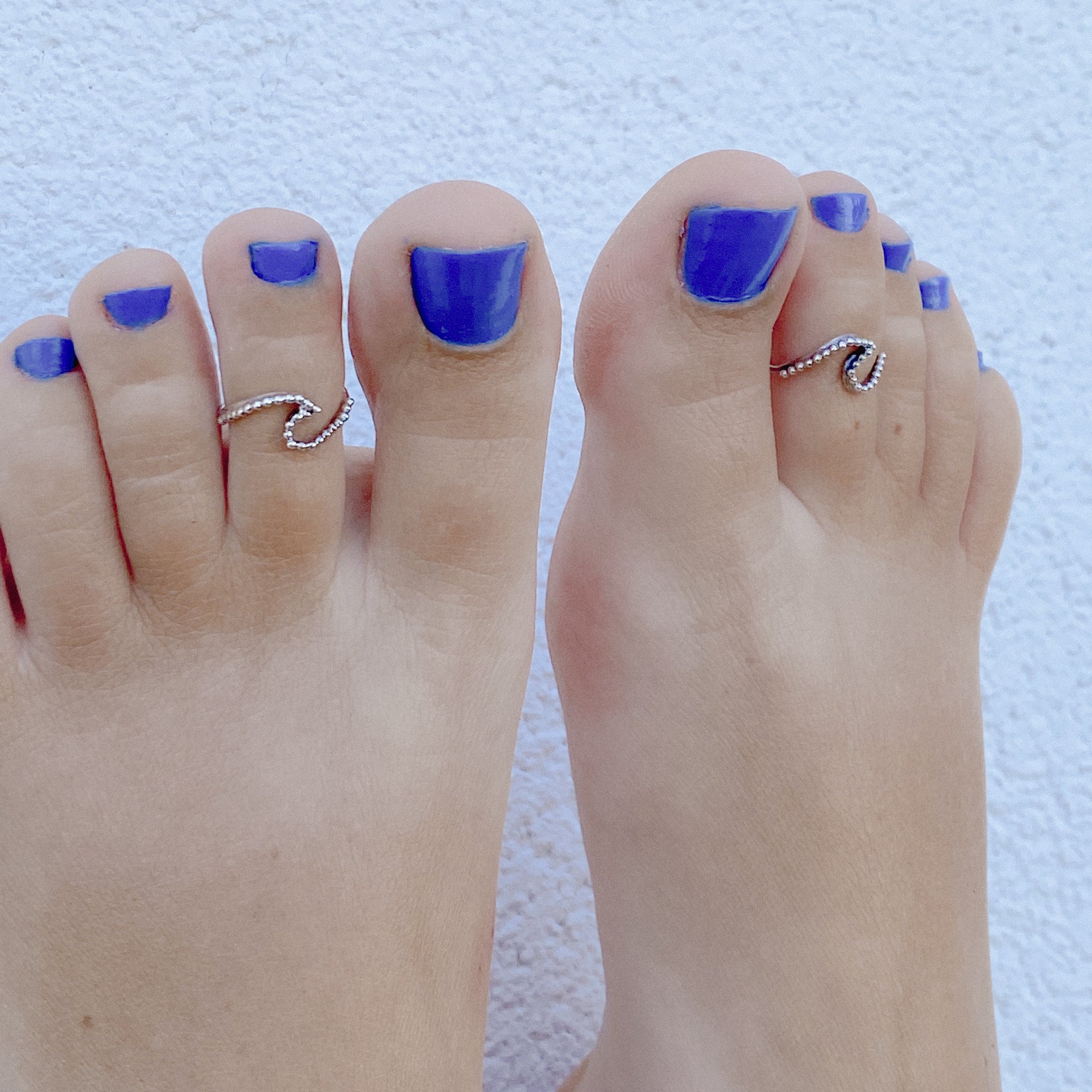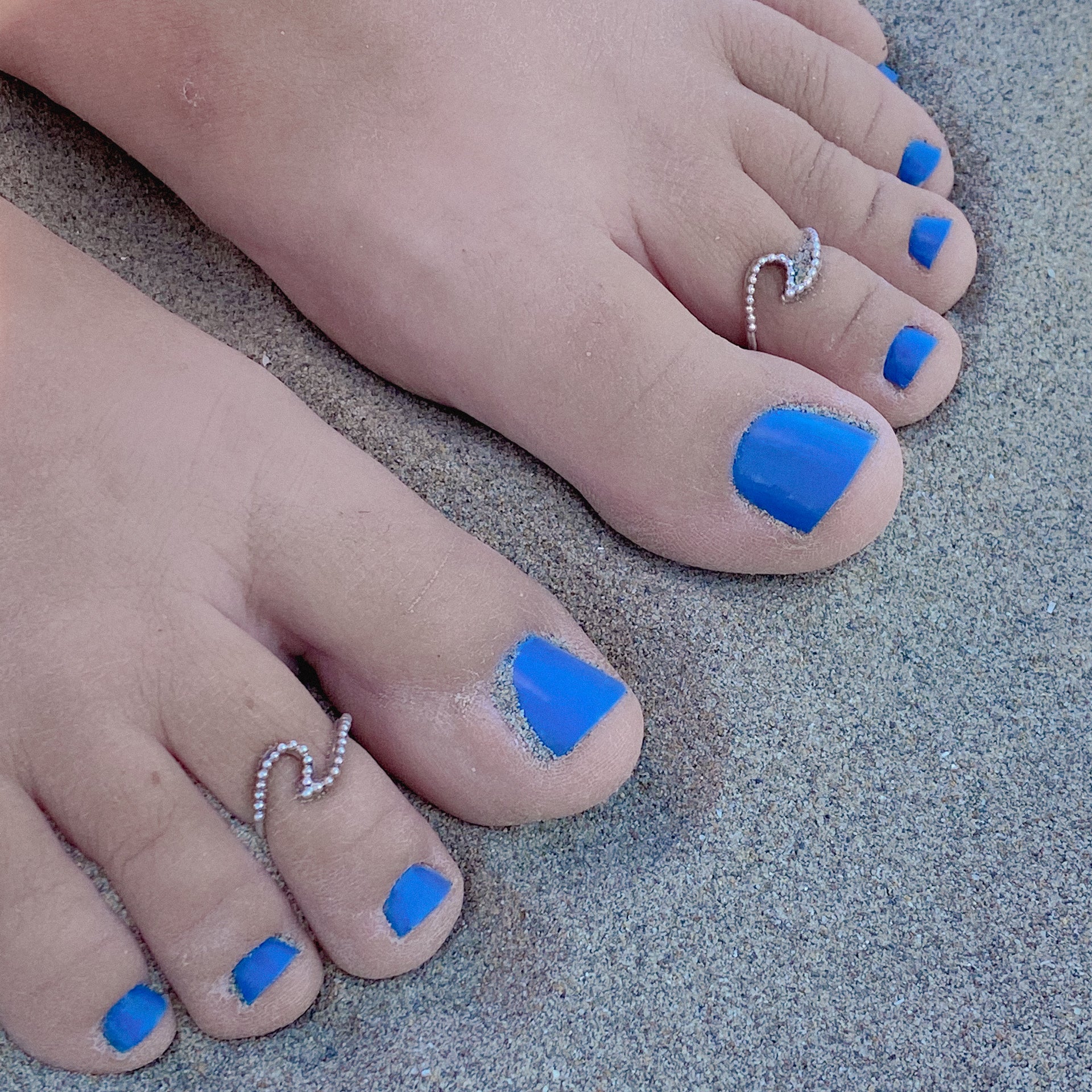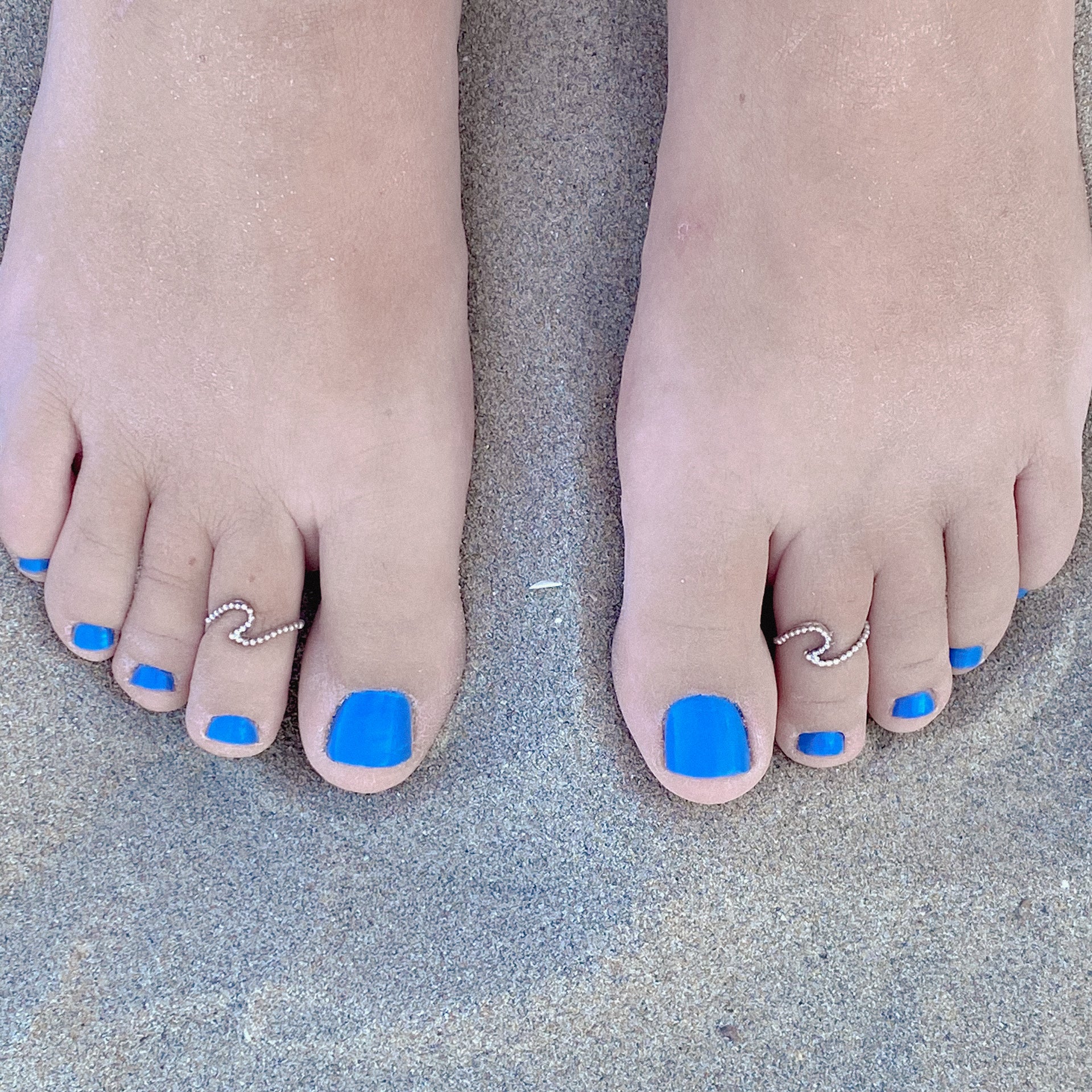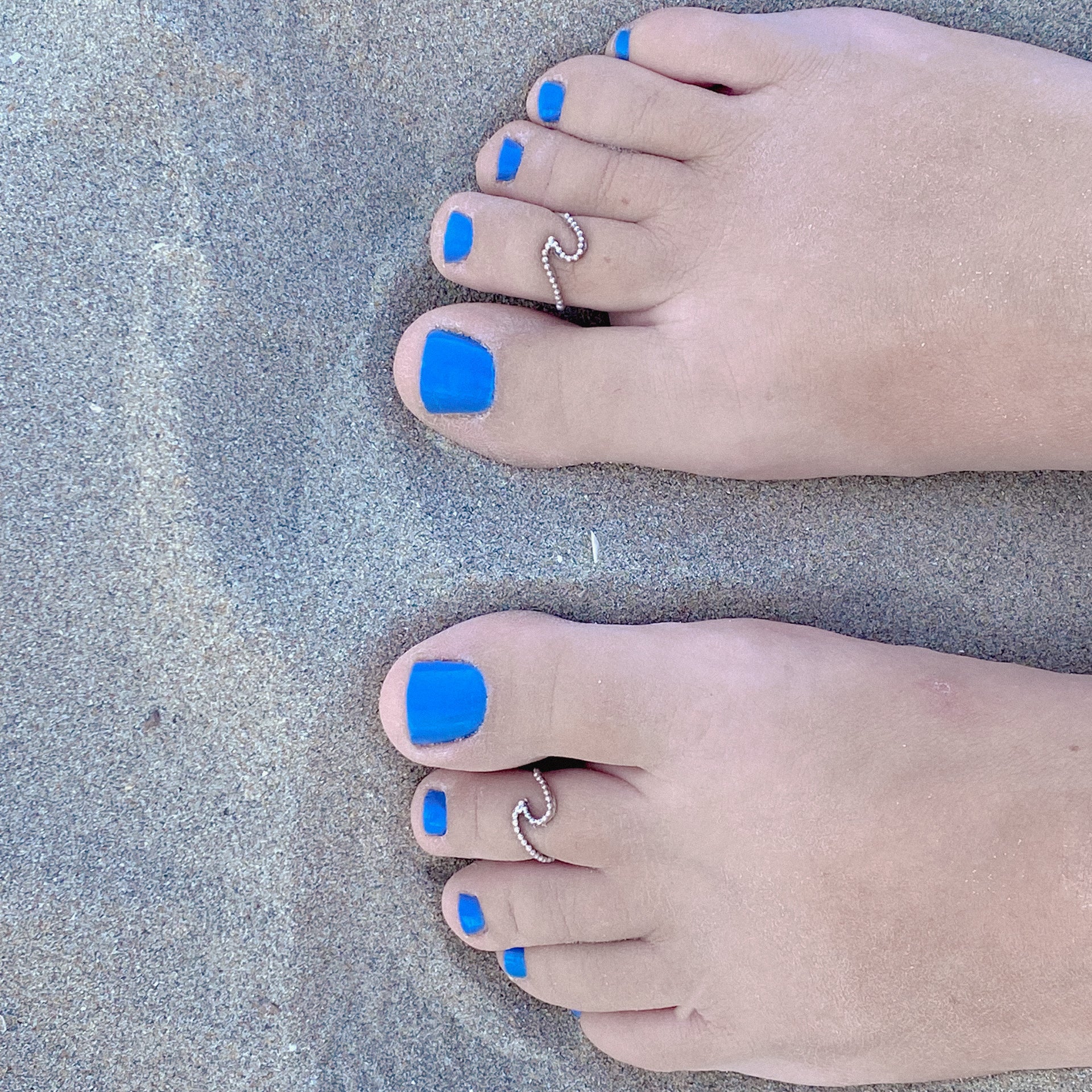 Anello da piede in argento 925 regolabile a forma di onda con sfere d'argento.
E' difficile trovare mare mosso a Santorini.
Sembra quasi che il mare voglia infondere pace a chiunque lo veda, come sapesse che quello che tutti cercano sull'isola sia una pausa dal resto del mondo, un posto dove dimenticare tutti i problemi, la frenesia e la fretta di vivere.
Ma c'è una spiaggia dove il mare crea onde e si agita. E' Kamari. 
In questa ansa rocciosa la sabbia é vulcanica e il contrasto che crea con la schiuma delle onde é persuasiva, ipnotizzante.
Questo anello non l'ho creato solo per le onde, ma per il mare di Santorini e quello che mi ha saputo trasmettere su quell'isola, l'idea di pace, serenità, calma, quiete, infinito, energia e vita.
Il mare a Santorini é come l'atmosfera terrestre, sembra fatto di una forma propria, indefinibile, sembra quasi solido al tramonto, é davvero incredibile.
Quest'isola é magica anche grazie a quello: un punto di luce bianca in mezzo al blu dell'Egeo.
Tutto é ammaliante e straordinariamente in sintonia con i sensi del corpo, che trovano armonia tra loro infondendo la stessa pace che io trovo solo quando mi trovo sott'acqua.
| | |
| --- | --- |
| Materiale | Argento Sterling 925  |
| Misura | Regolabile |
| Diametro | 1,2 cm |
Collection
Limited Edition
Atlantica's Limited Edition jewelry is not for everyone. They are reserved for those who travel with their minds as well as their bodies, which is why the production quantity is limited compared to classic jewelry.

These jewels are available only a few times during the year, to maintain the Limited Edition concept and reward those who trust, all along, Atlantica.
ATLANTICA
Jewels from the World.
When the world touches my eyes, and the ocean touches my skin, my dream comes true.
I transform this dream into something for you that can transmit emotions, passion, trust, and change.
This is where my story begins.