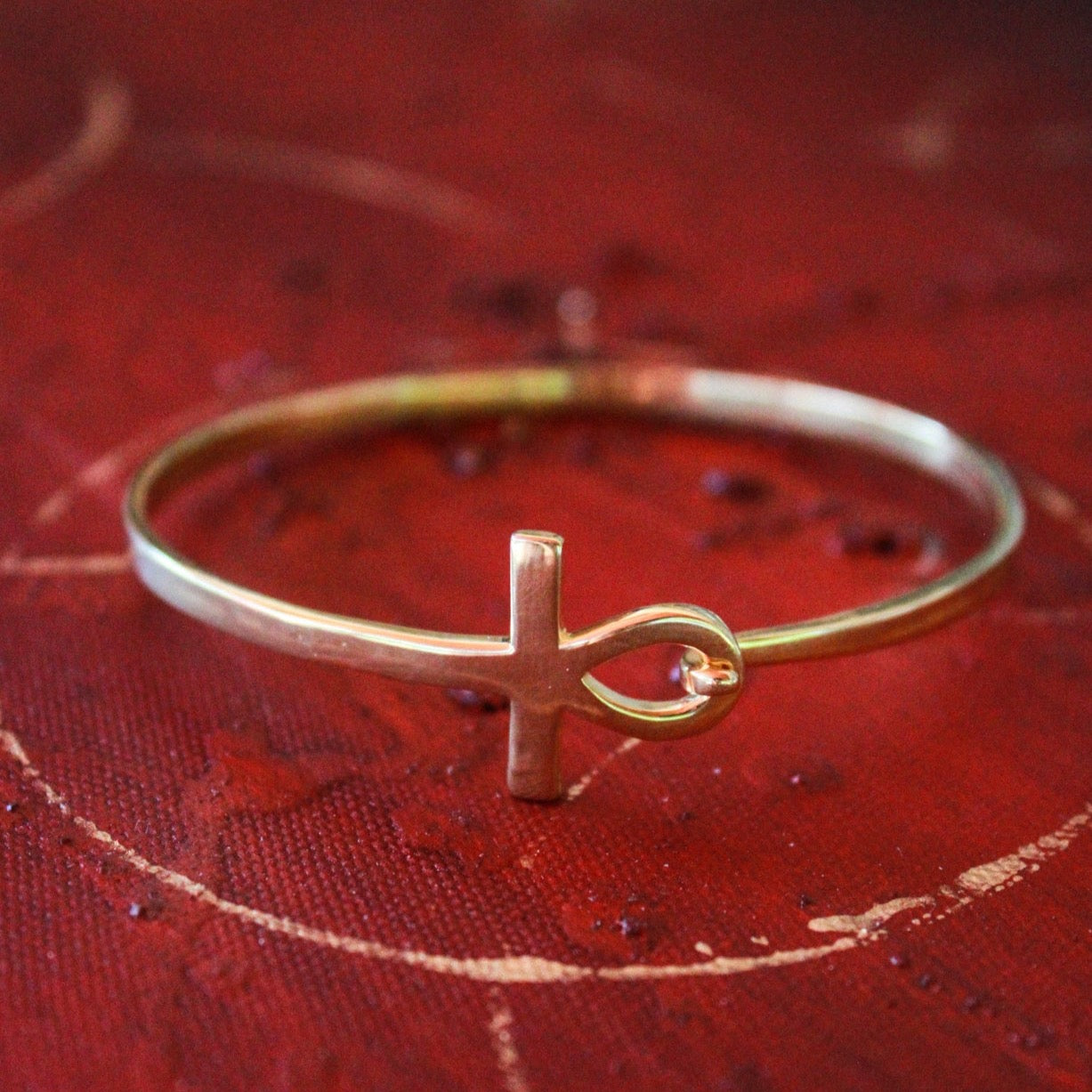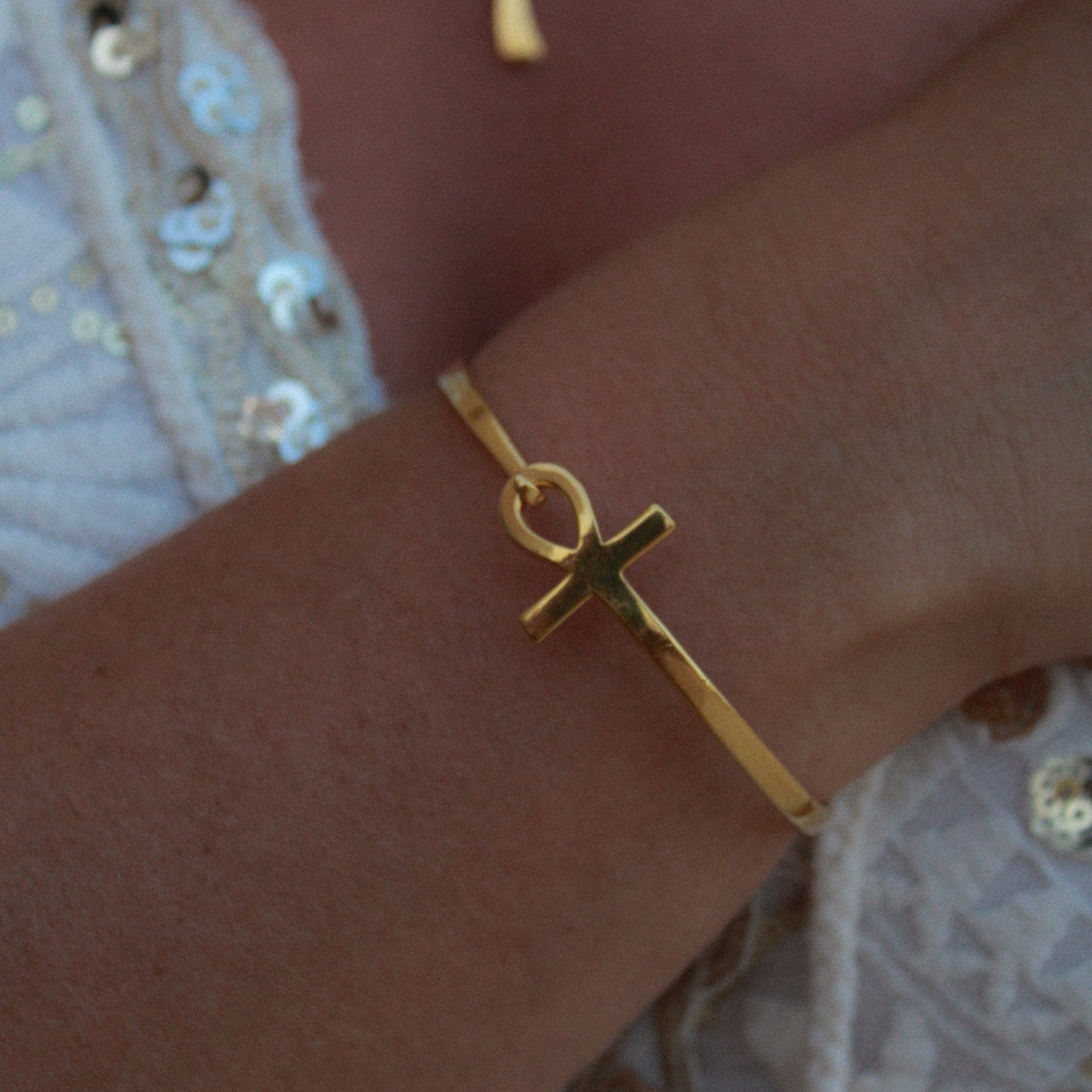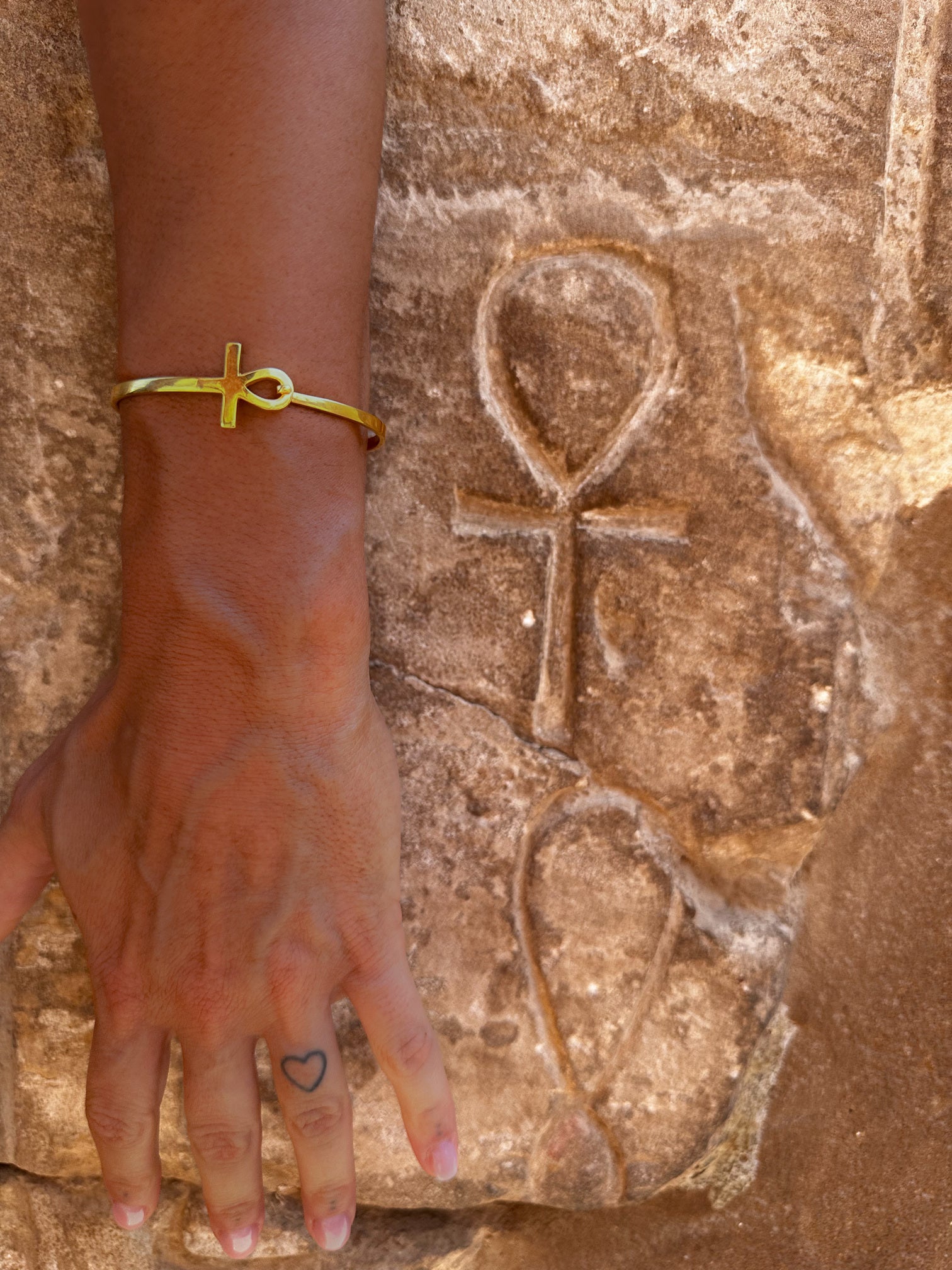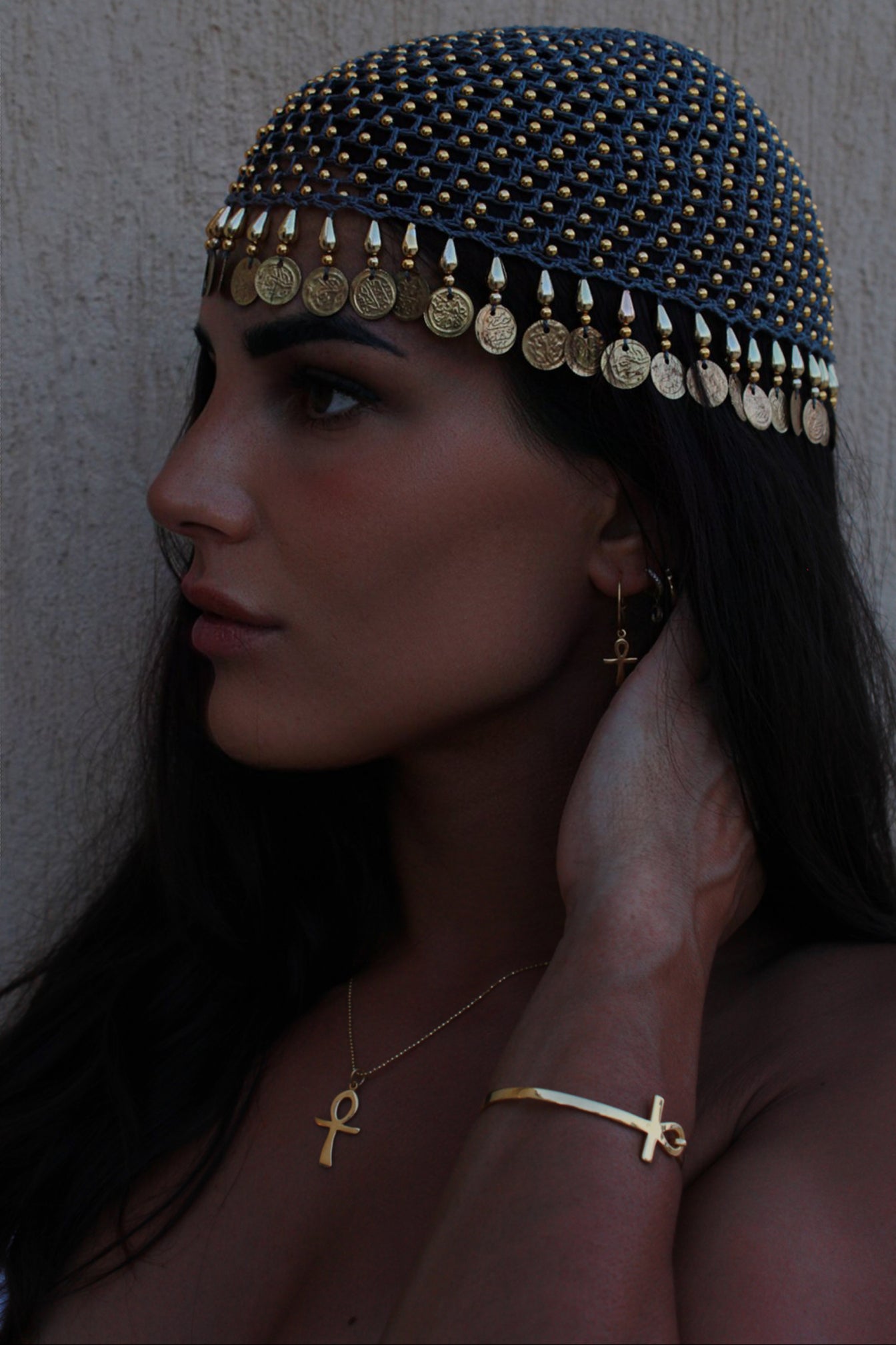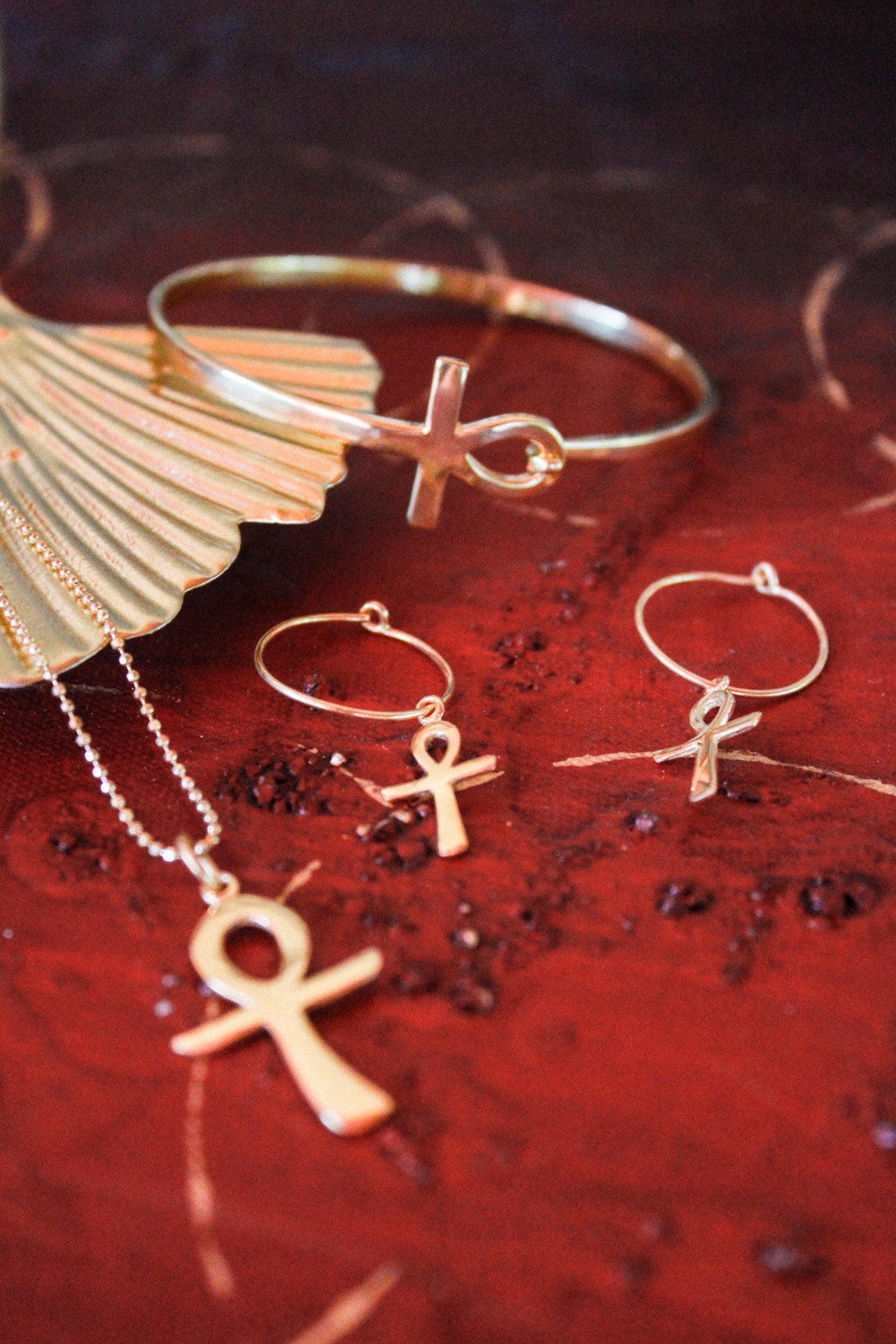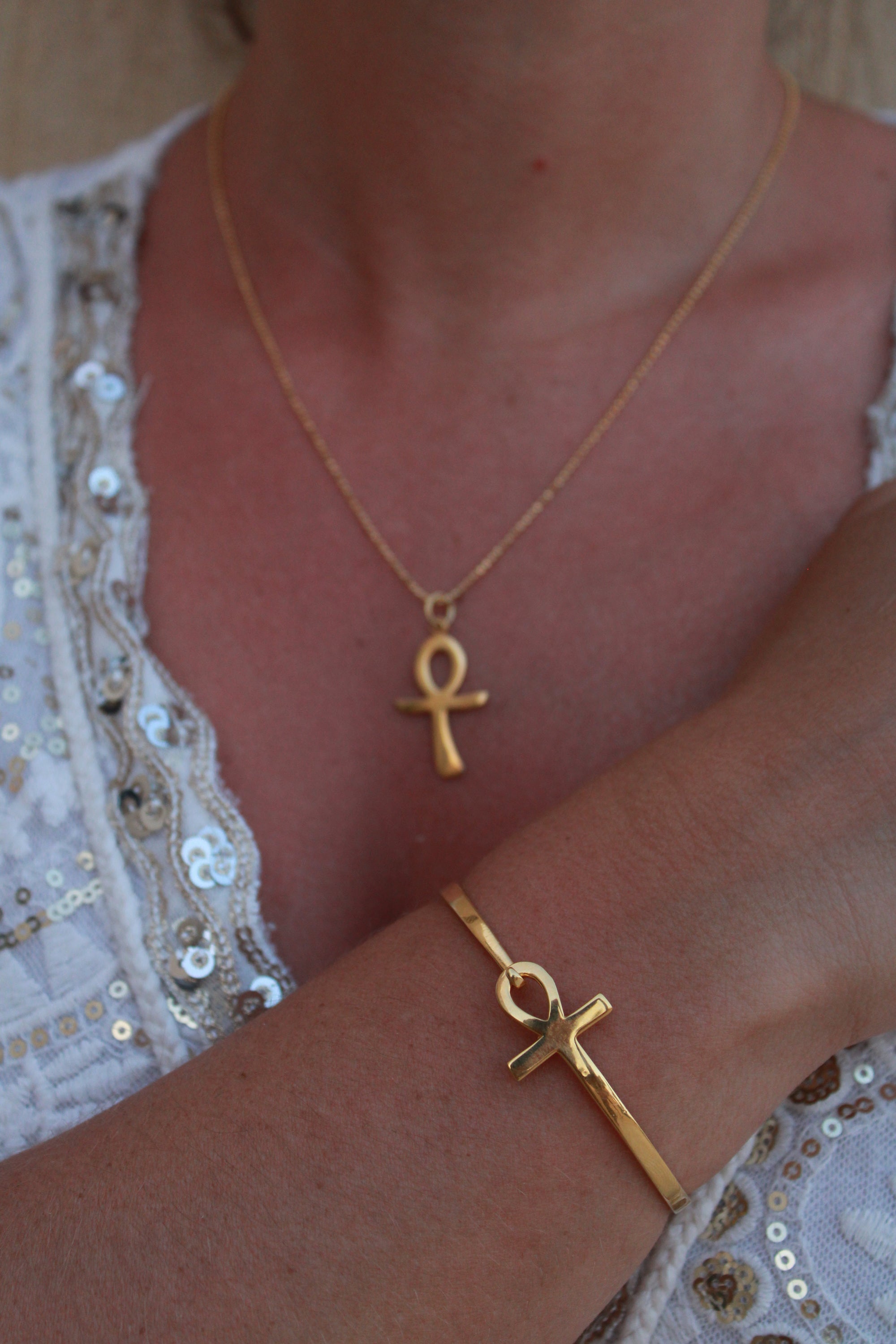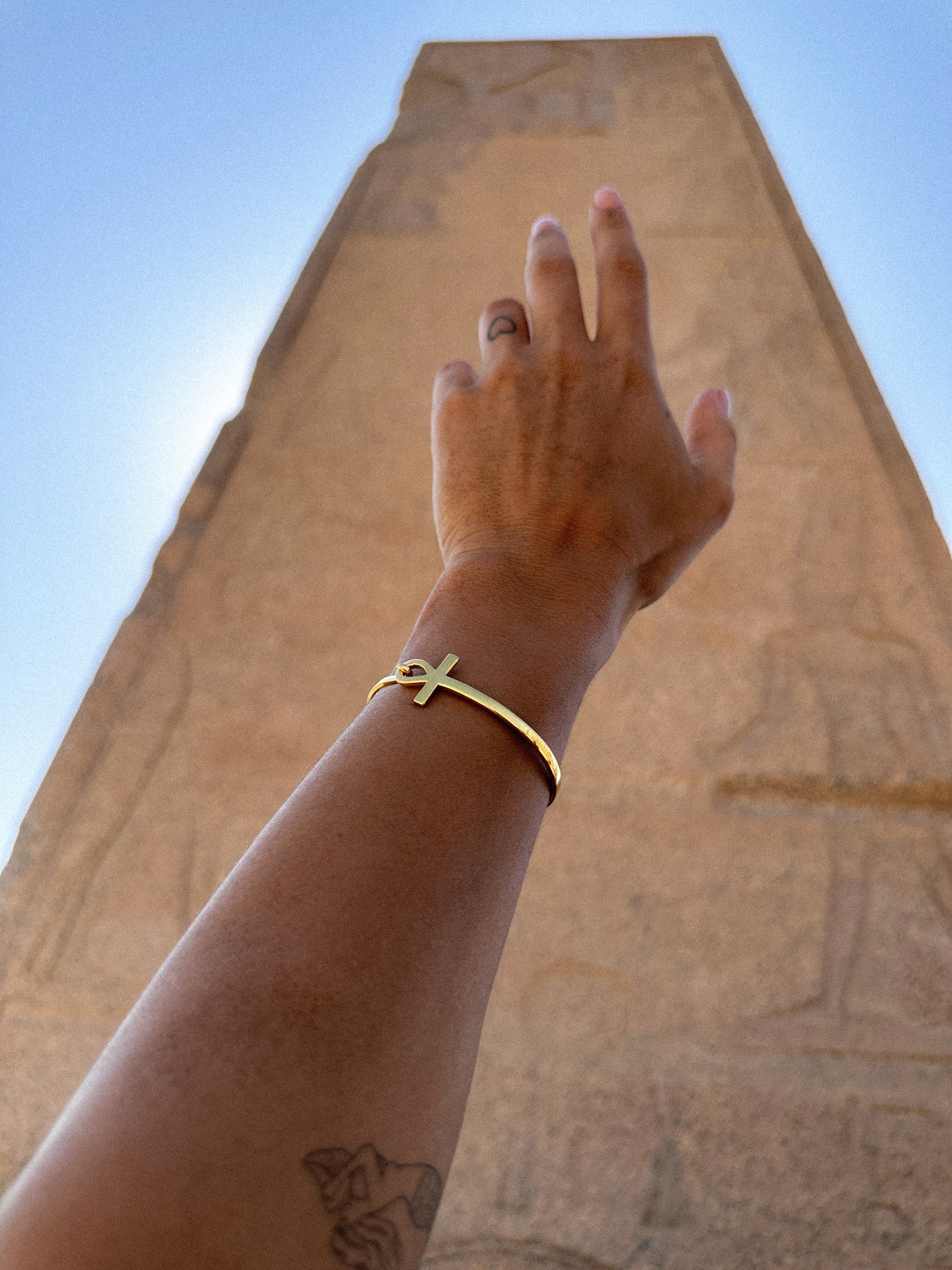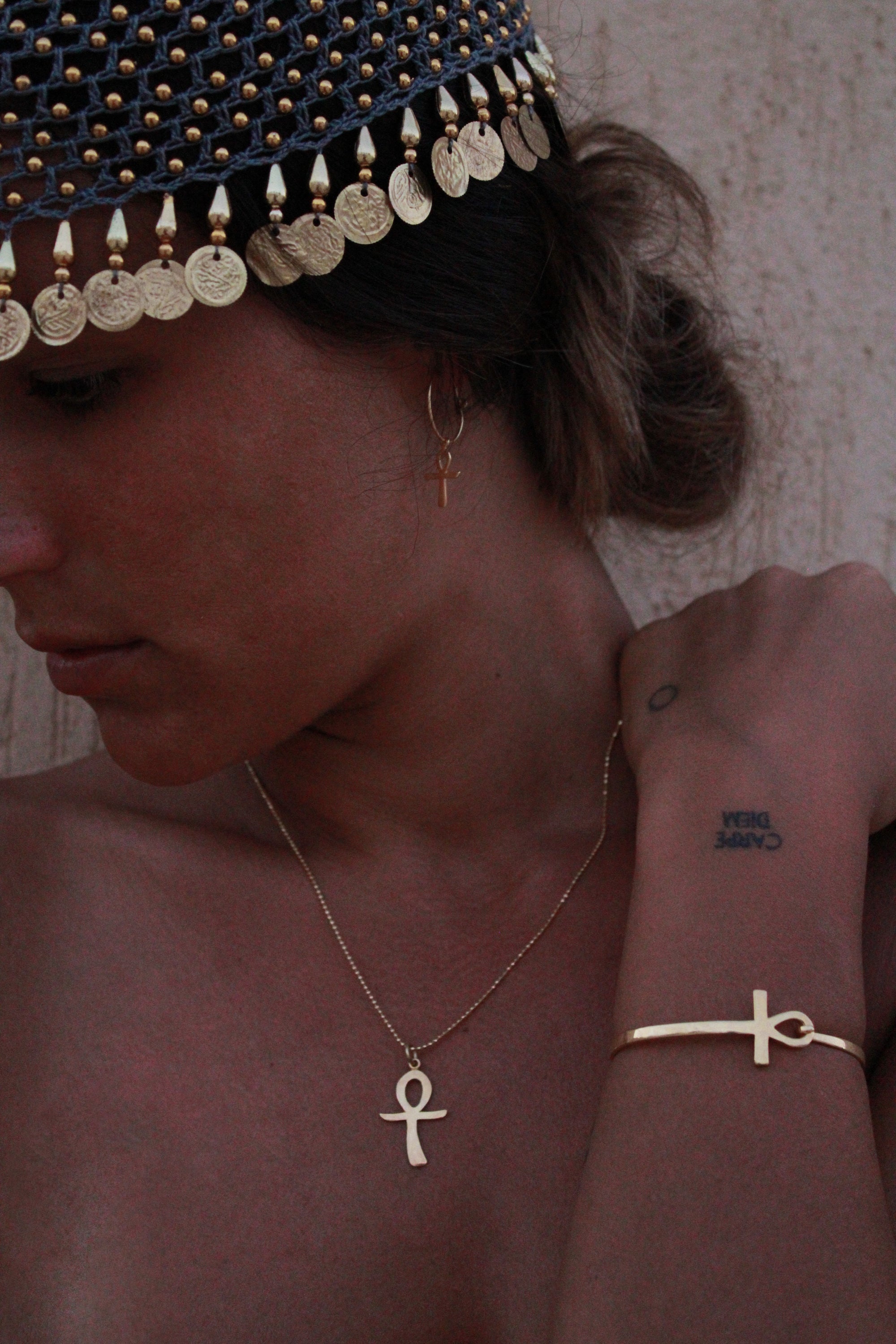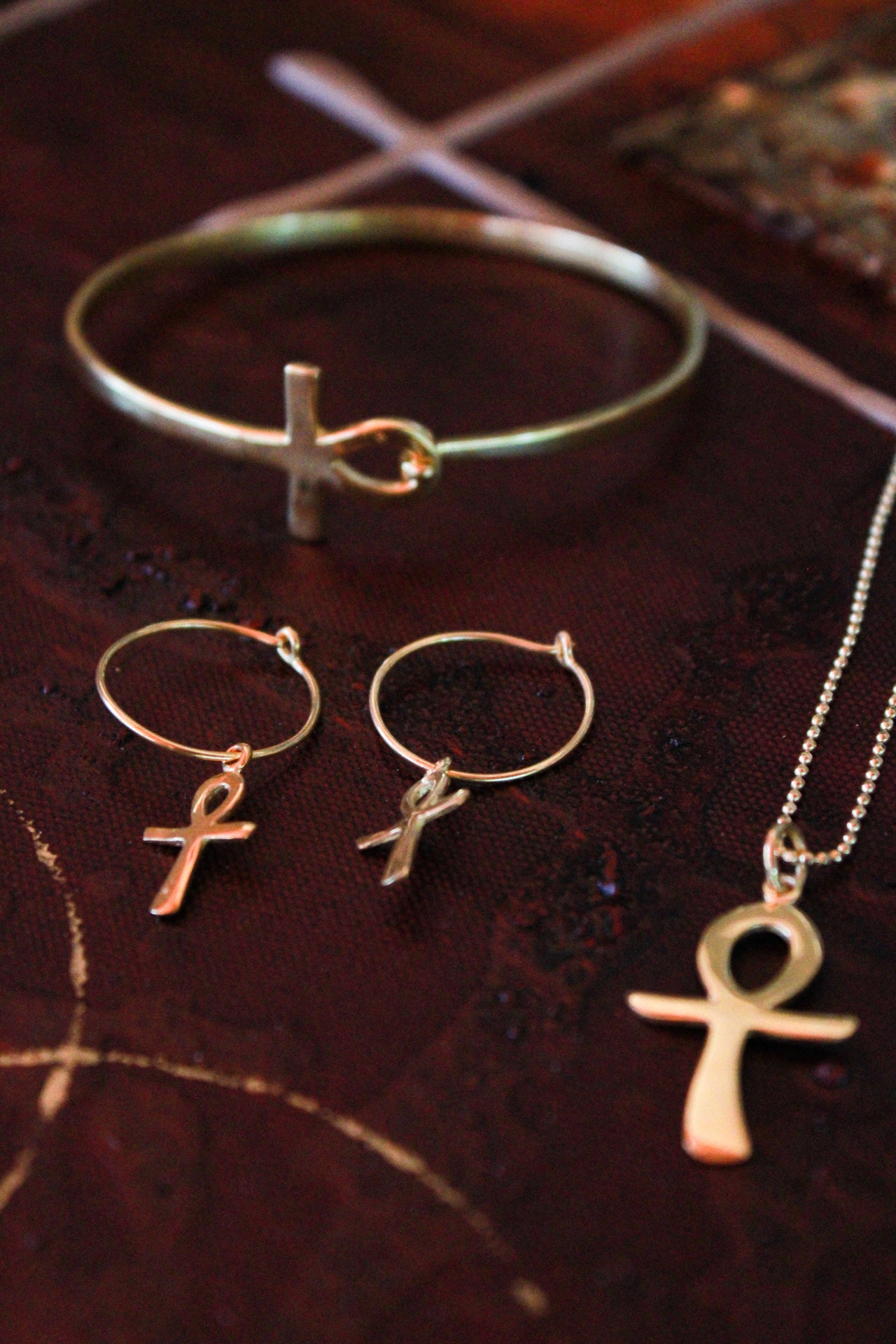 Bracciale rigido in argento 925 placcato Oro 18k con croce di Ankh.
L'Ankh o "chiave della vita" è probabilmente il più famoso e conosciuto tra i simboli egizi.
 È il geroglifico che rappresenta l'unione di Osiride ed Iside, il matrimonio fra cielo e terra, la fusione fra il mondo divino ed il mondo umano; la vita eterna , grazie alla quale è possibile superare la morte e giungere alla rinascita;

Antichi testi riportavano che tale simbolo, possedeva anche il potere di infondere nella persona qualcosa di nuovo così da innescare un cambiamento.
La croce la si può portare al collo e pare che appoggiandola sulla fronte quando si è particolarmente stanchi possa portare dei benefici. Inoltre i due lati della croce possono essere "caricati" dall'energia del Sole e della Luna, questo fa si che vengano stimolate aree differenti del corpo. 
Ad esempio la parte esposta alla Luna permette di stimolare l'immaginazione e la fantasia e aiuta a combattere l'ansia e la depressione, mentre la parte esposta all'influenza dal Sole aiuta a rivitalizzare l'organismo.
Sostanzialmente indossare una croce di Ankh è un ottimo modo per infondere forza vitale e proteggere dalle negatività.
CARATTERISTICHE 
| | |
| --- | --- |
| Materiale | Argento Sterling 925 placcato Oro 18k |
| Misura | diametro 6 cm e fascia 0,4 cm |
| Chiusura | incastro |
Details
Fatto a Mano
Etico
Sostenibile
Information
Spedizione in 24/48 ore lavorative
Pagamento sicuro con Carta di Credito/PayPal
ATLANTICA
Jewels from the World
When the world touches my eyes, and the ocean touches my skin, my dream comes true.
I transform this dream into something for you that can transmit emotions, passion, trust, and change.
This is where my story begins.