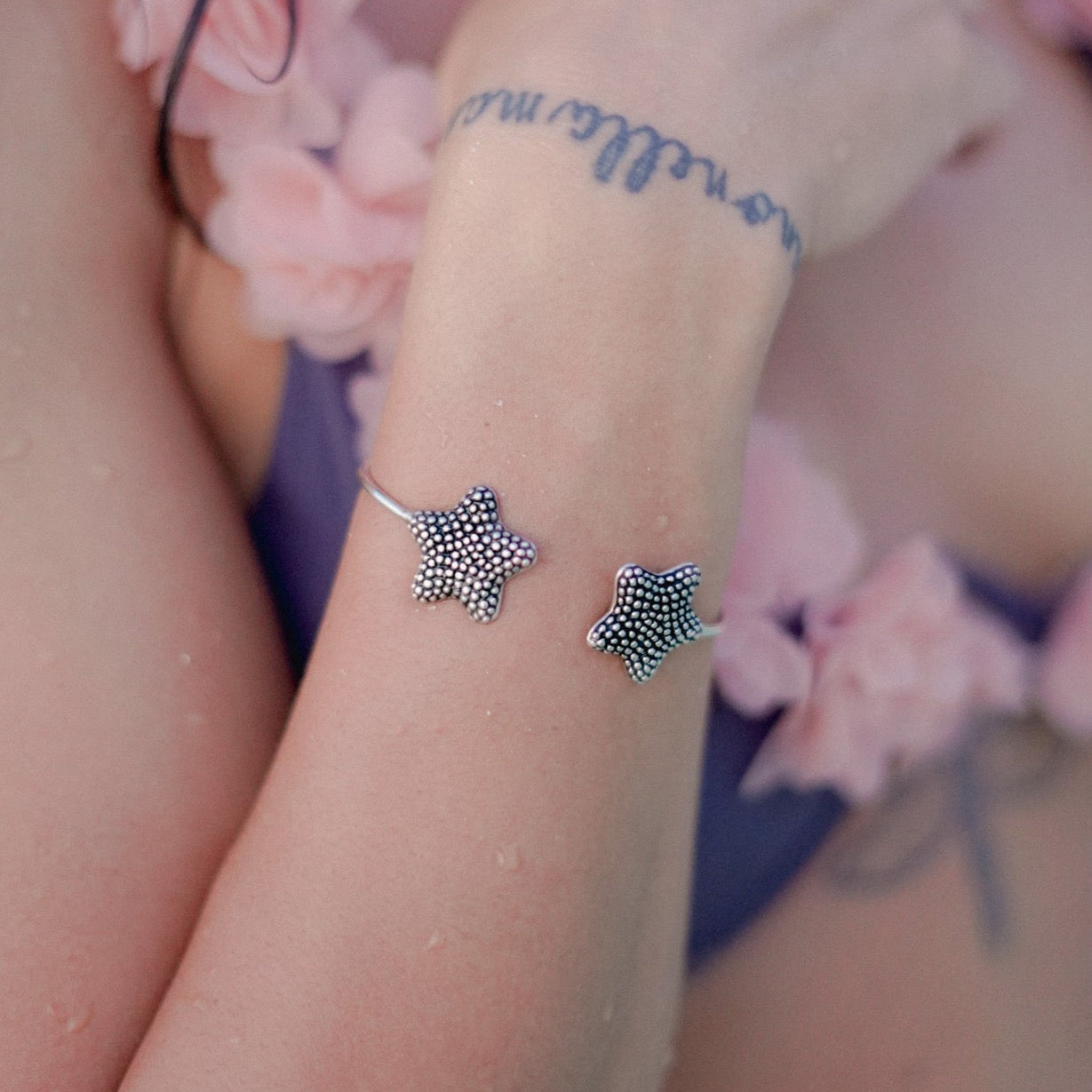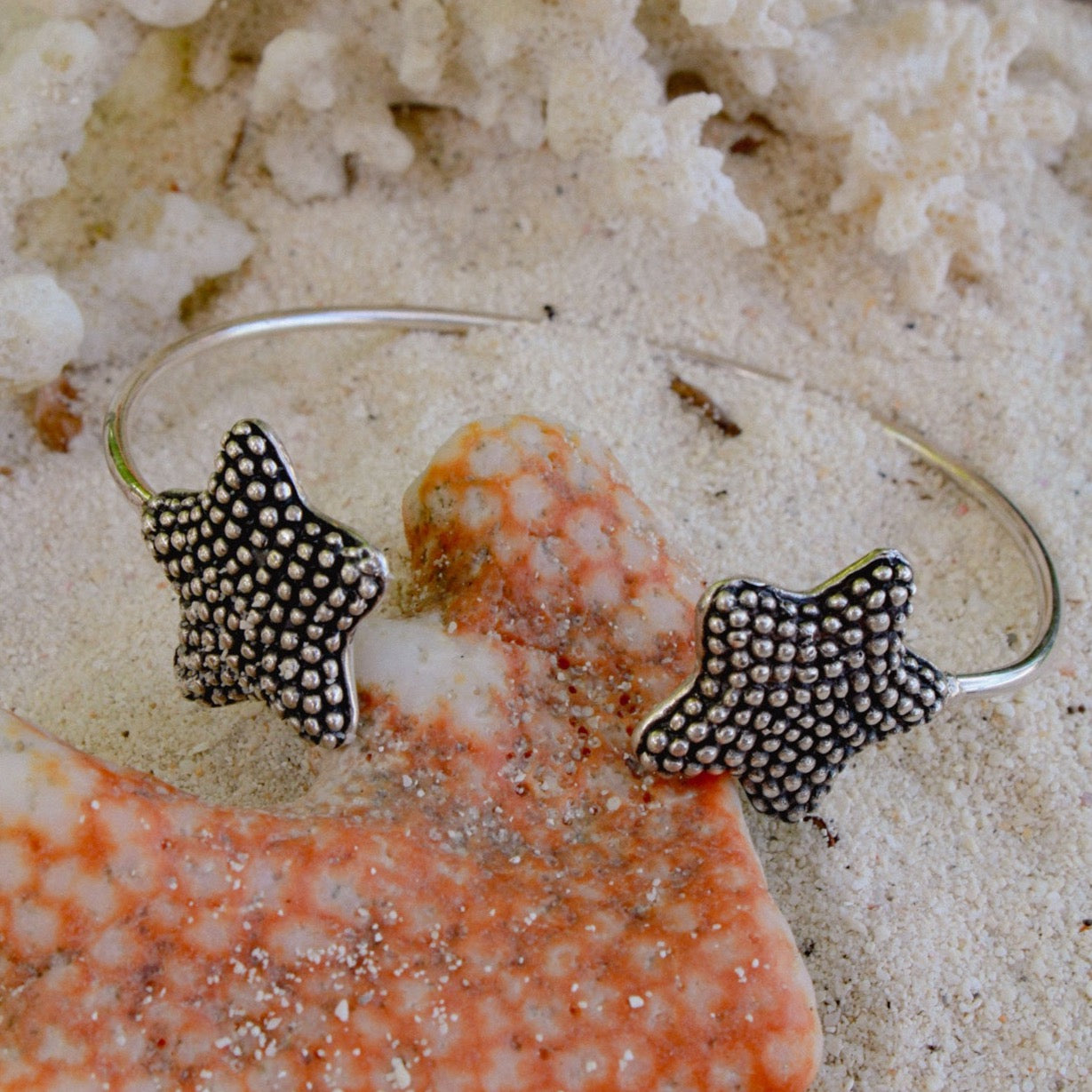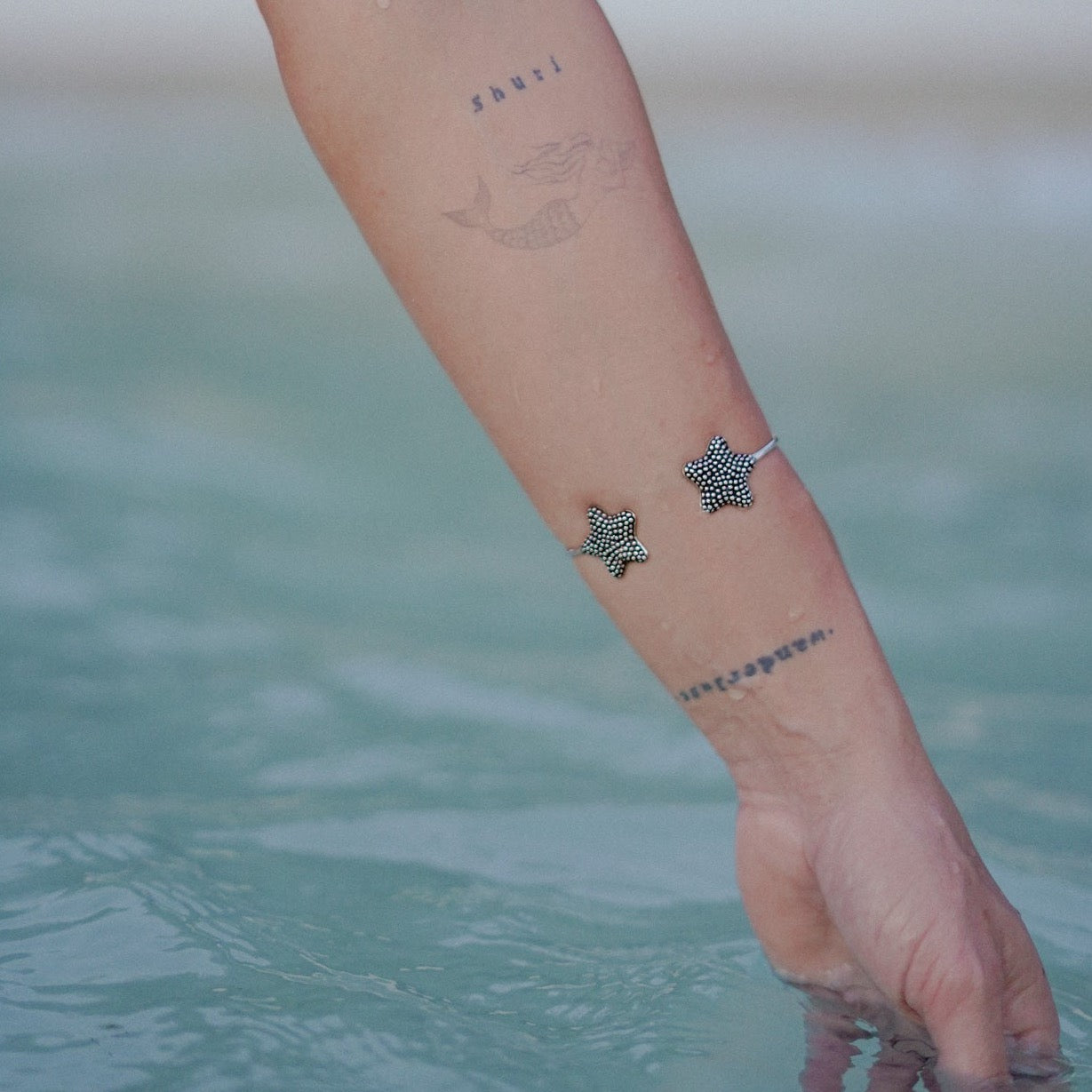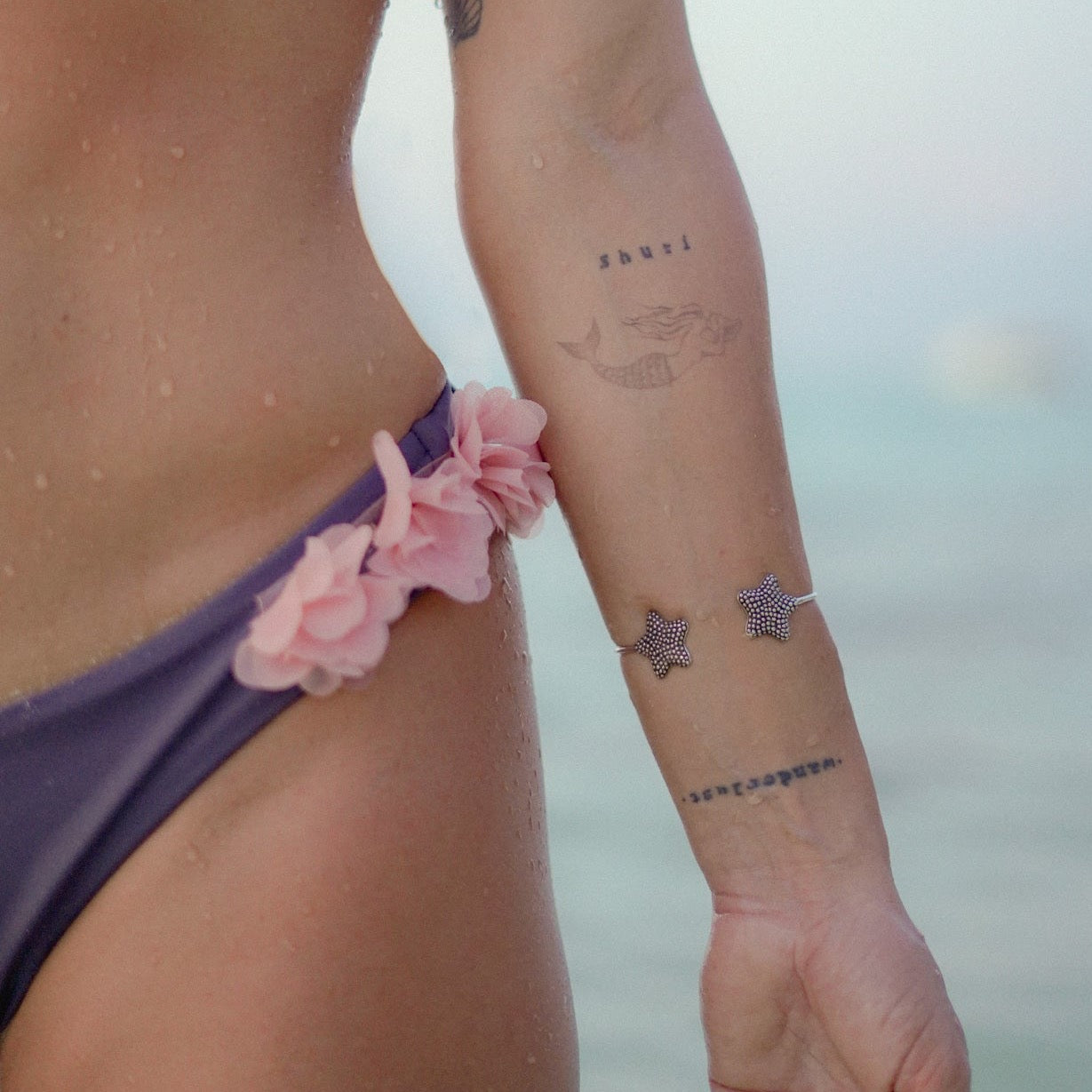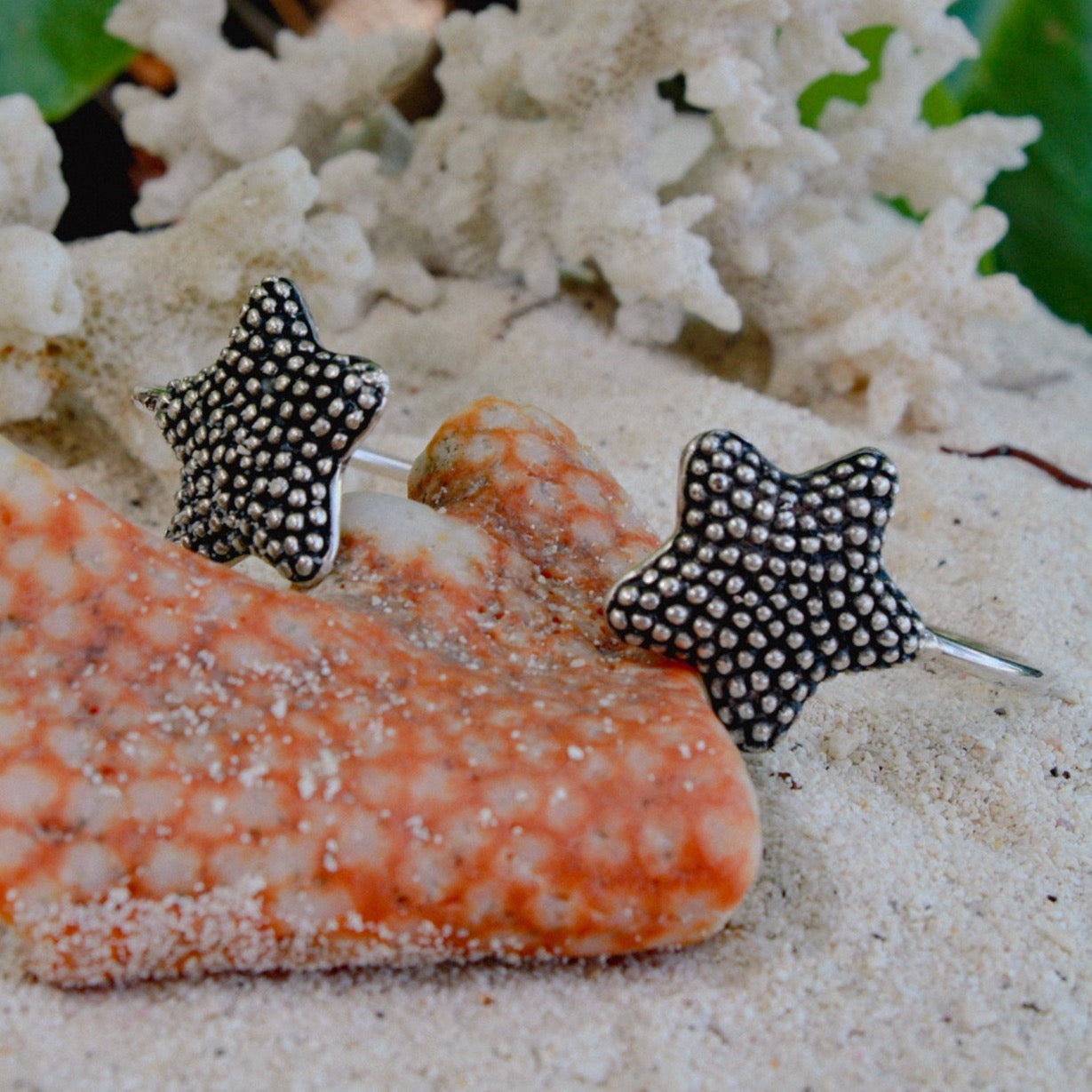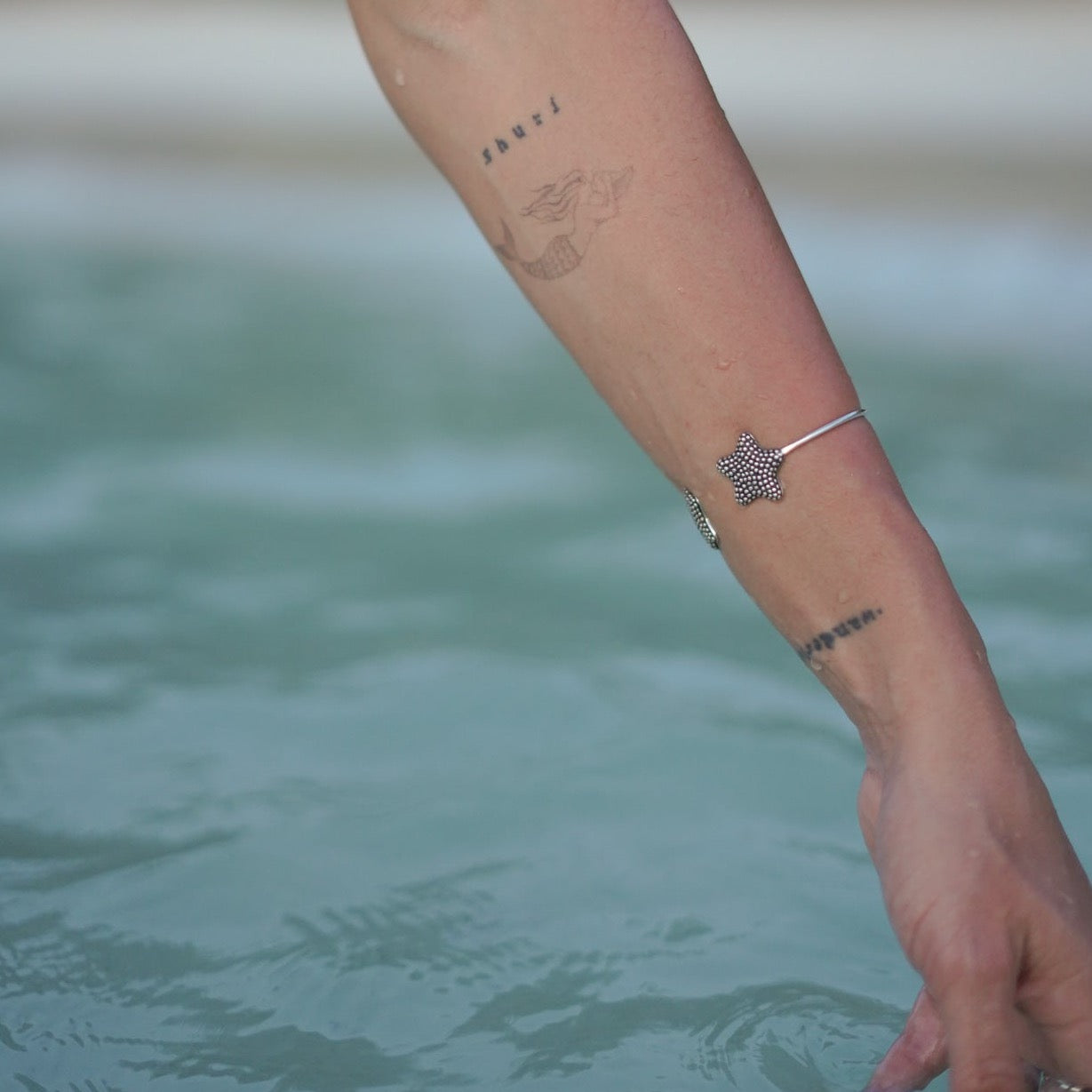 Braccialetto s925 rigido regolabile con doppia stella marina puntinata.

Significa stella marina in divehi, la lingua delle Maldive.
Ne ho viste parecchie sui fondali ma quella che mi ha ispirato di più è stata una dalla forma tozza e rotondeggiante che ho visto da vicino quando mi sono immersa con le bombole.
Era rosa confetto e abbastanza grane, sembrava disegnata.
Adoro da sempre le stelle marine, trovo che siano animali misteriosi e bellissimi, così, anche in questa collezione, voglio dedicare uno spazio apposta per loro.
Questo braccialetto rigido ha un diametro di partenza di 6 cm regolabili e nella parte superiore ha due meravigliose stelle marine puntinate con effetto annerito tutto completamente in Argento sterling 925.
CARATTERISTICHE BRACCIALE
| | |
| --- | --- |
| Materiale | Argento Sterling 925  |
| Misura | Regolabile |
| Misura stelle | 2 cm |
Details
Fatto a Mano
Etico
Sostenibile
Information
Spedizione in 24/48 ore lavorative
Pagamento sicuro con Carta di Credito/PayPal
ATLANTICA
Jewels from the World
When the world touches my eyes, and the ocean touches my skin, my dream comes true.
I transform this dream into something for you that can transmit emotions, passion, trust, and change.
This is where my story begins.