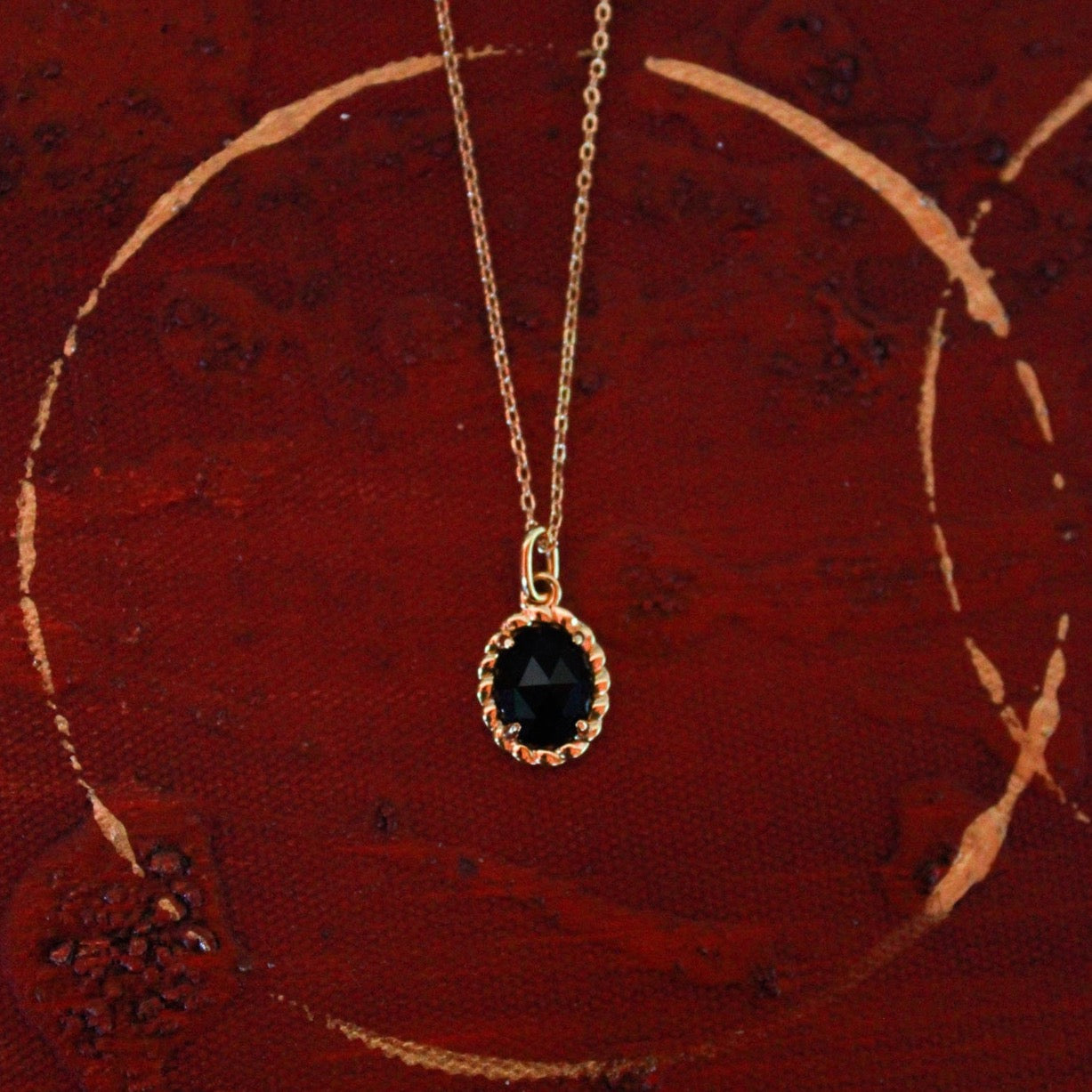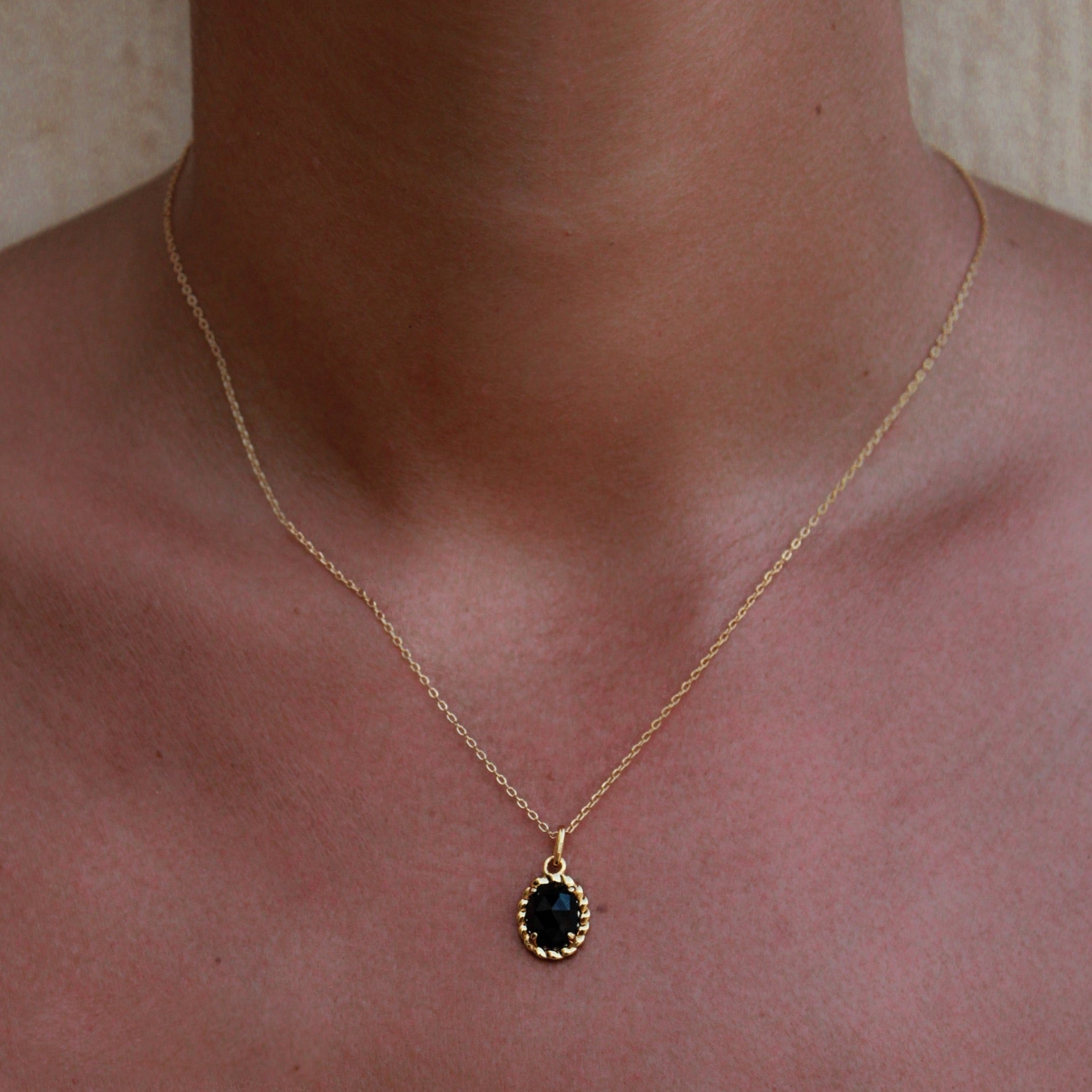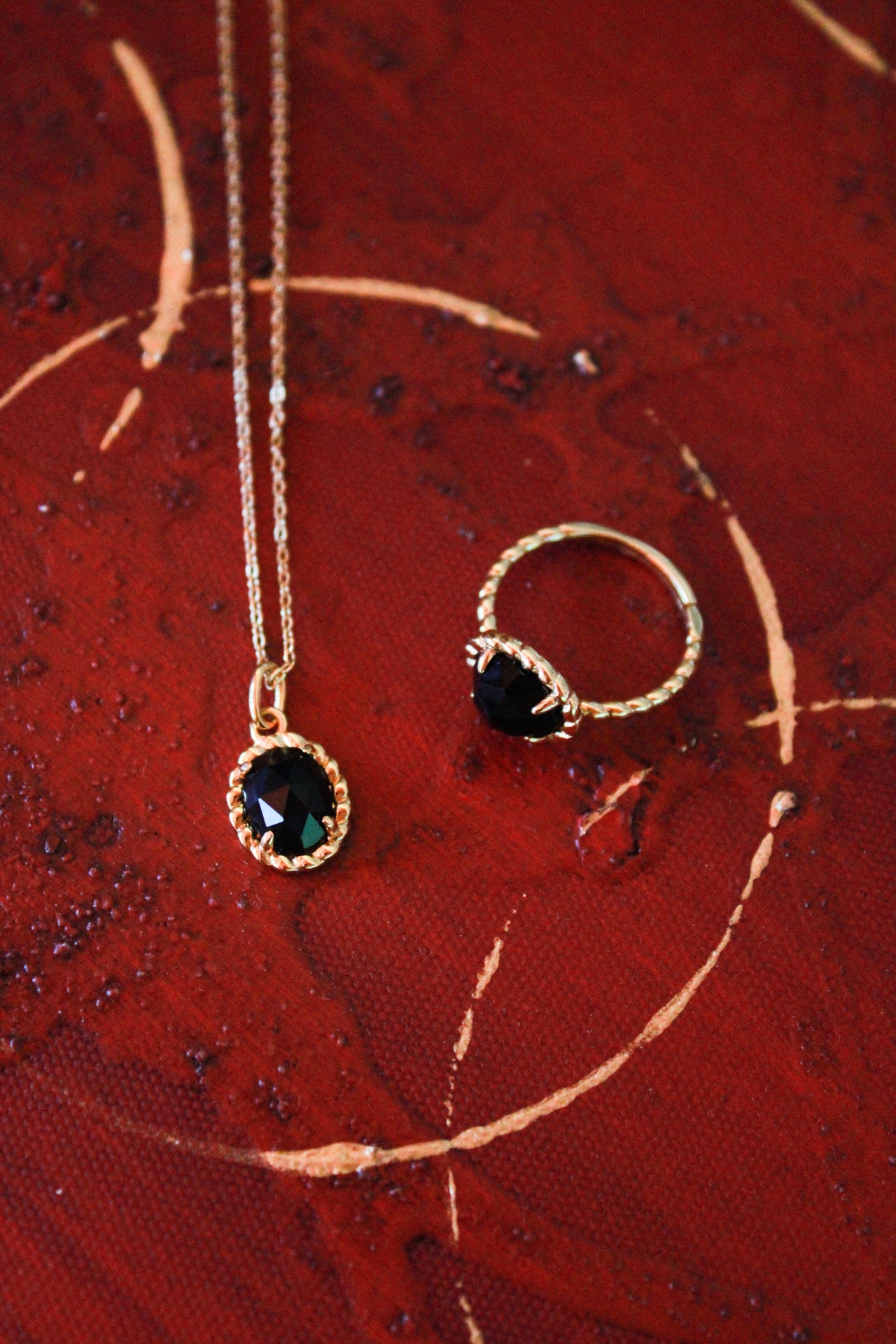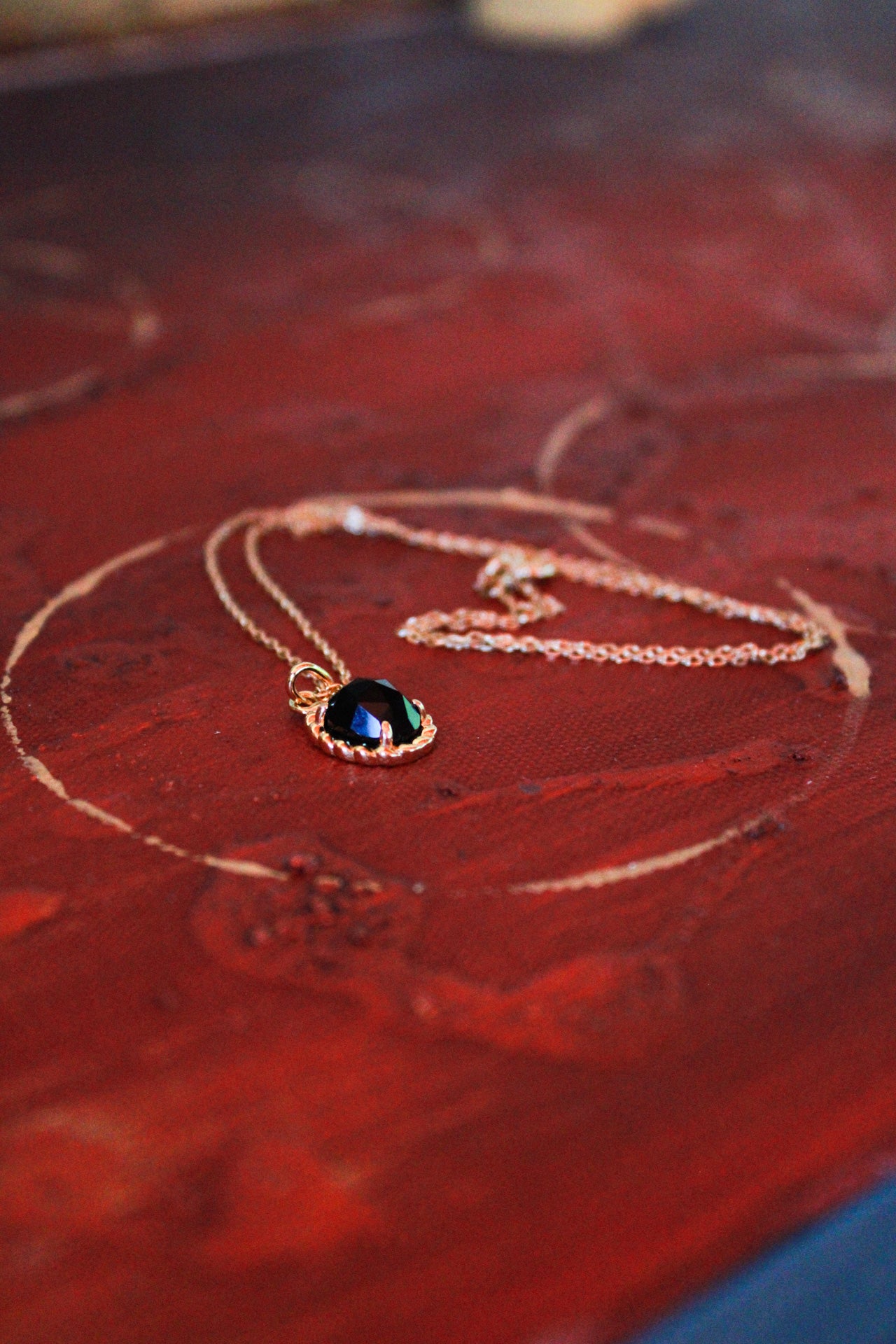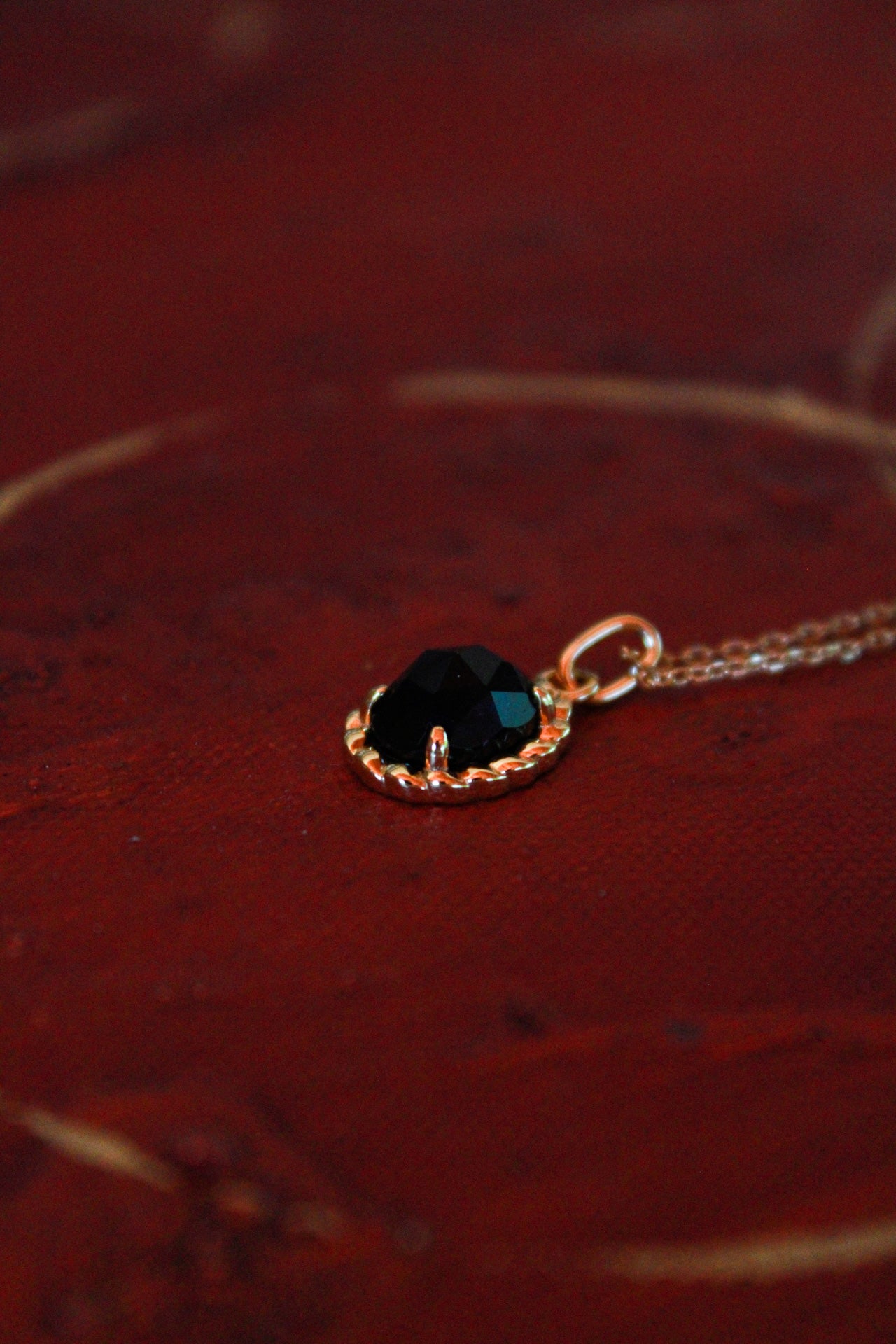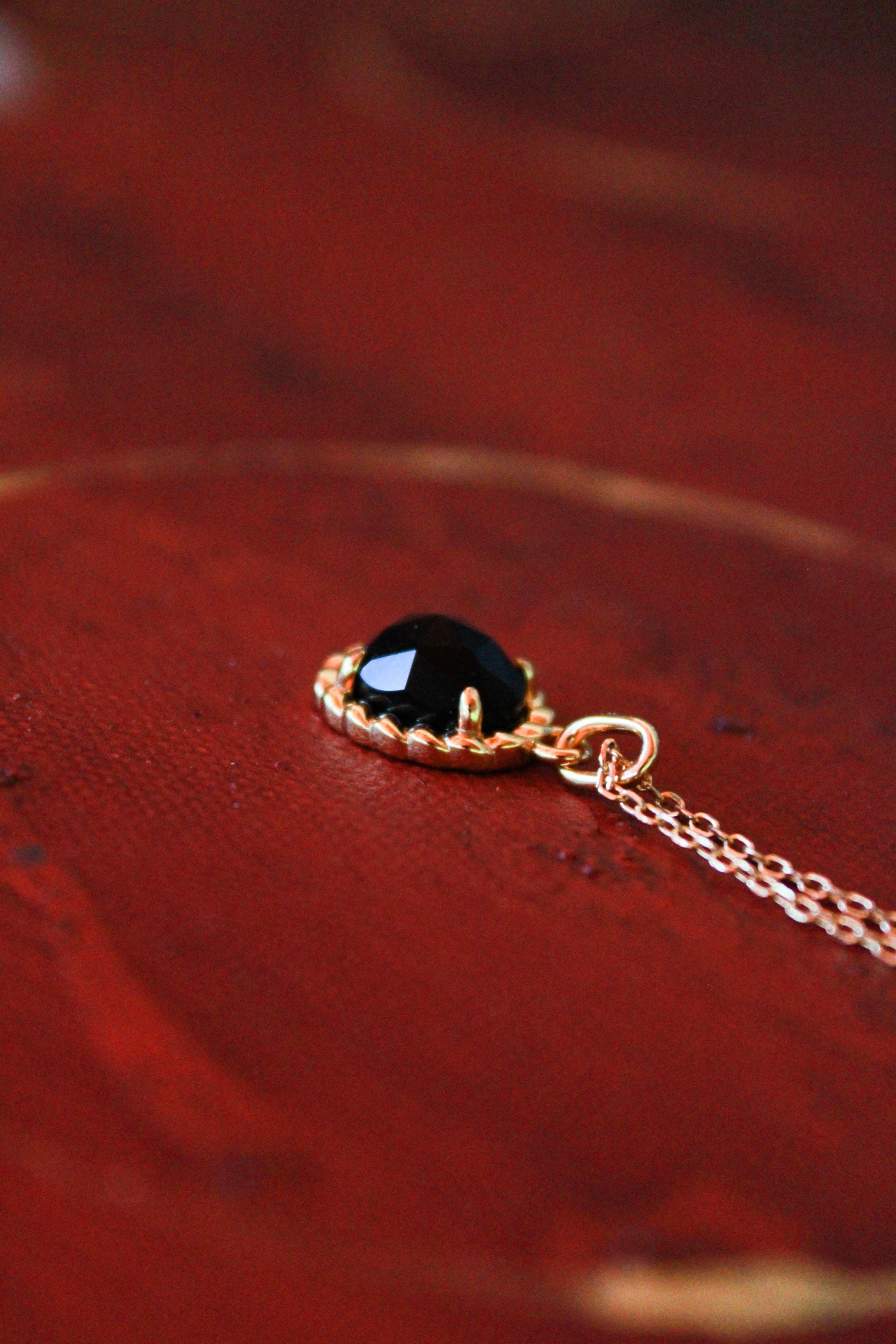 Collana in argento 925 placcato Oro 18k con pendente in agata nera.
Per gli Egizi la morte non era la fine della vita, ma una seconda nascita. Morire significava rinascere, la morte era considerata un momento di passaggio e tutti i riti legati ai funerali non erano altro che strumenti magici per negoziare al meglio il passaggio tra le due forme di esistenza. 
La morte, dunque, è iniziazione e Anubi è l'iniziatore.
Da sempre raffigurato come uomo con la testa da sciacallo oppure come sciacallo per intero, il colore che lo rappresenta è il nero.
Perchè il nero?
Il nero, oltre a rappresentare il colore dell'animale è associato al bitume usato nella mummificazione, di cui Anubi ne era il rappresentante, inoltre si collega al colore della notte, momento in cui venivano fatti i preparativi per rinascere nella seconda vita.
Il nero è anche il simbolo di fertilità e rinascita appunto per questo, ma anche perchè richiama il colore della melma del Nilo che con le sue inondazioni portava vita a tutto il regno.
Il nero è positività, cambiamento, rinascita, forza e abbondanza.
Per questa parure ho scelto i usare l'Agata nera, pietra che assorbe le energie negative, proteggendo dai cattivi pensieri.

Dona equilibrio psicofisico, bilanciando le energie del corpo e della mente.
Aumenta la concentrazione, stimolando le facoltà intellettive e diminuisce lo stress.
CARATTERISTICHE
| | |
| --- | --- |
| Materiale | Argento Sterling 925 placcato Oro 18k |
| Lunghezza | 45 cm |
| Pietra | Agata nera |
Details
Fatto a Mano
Etico
Sostenibile
Information
Spedizione in 24/48 ore lavorative
Pagamento sicuro con Carta di Credito/PayPal
ATLANTICA
Jewels from the World
When the world touches my eyes, and the ocean touches my skin, my dream comes true.
I transform this dream into something for you that can transmit emotions, passion, trust, and change.
This is where my story begins.