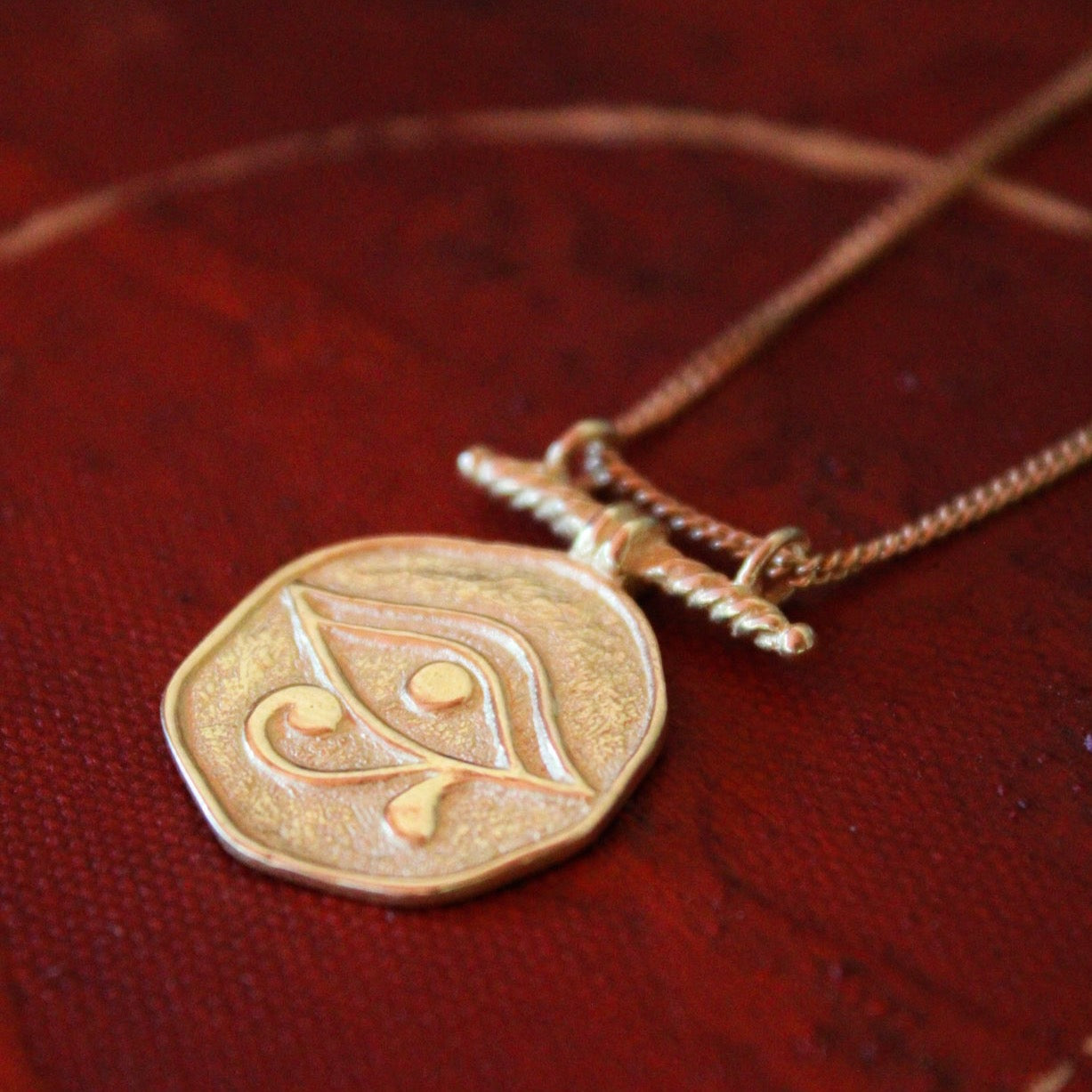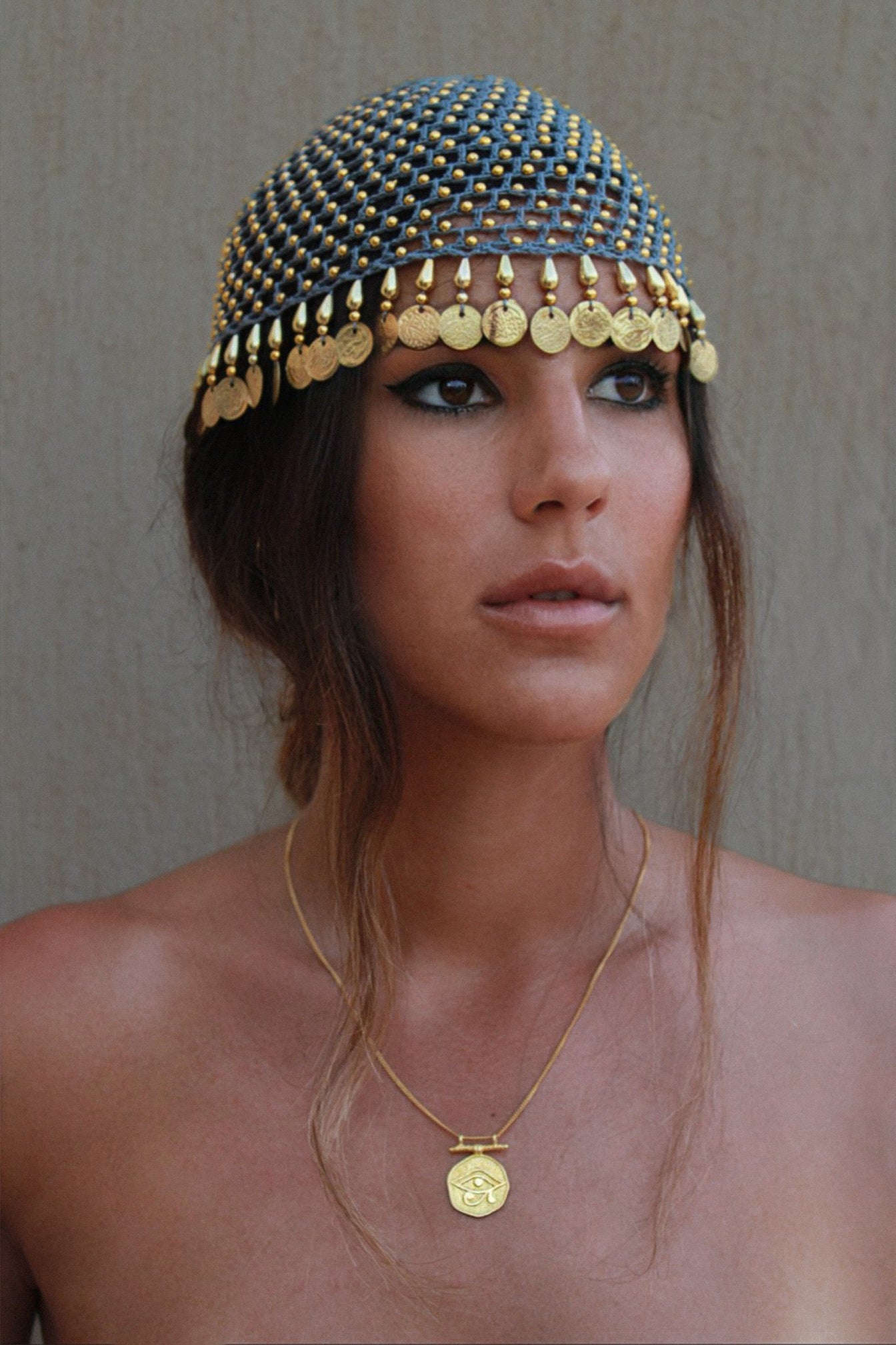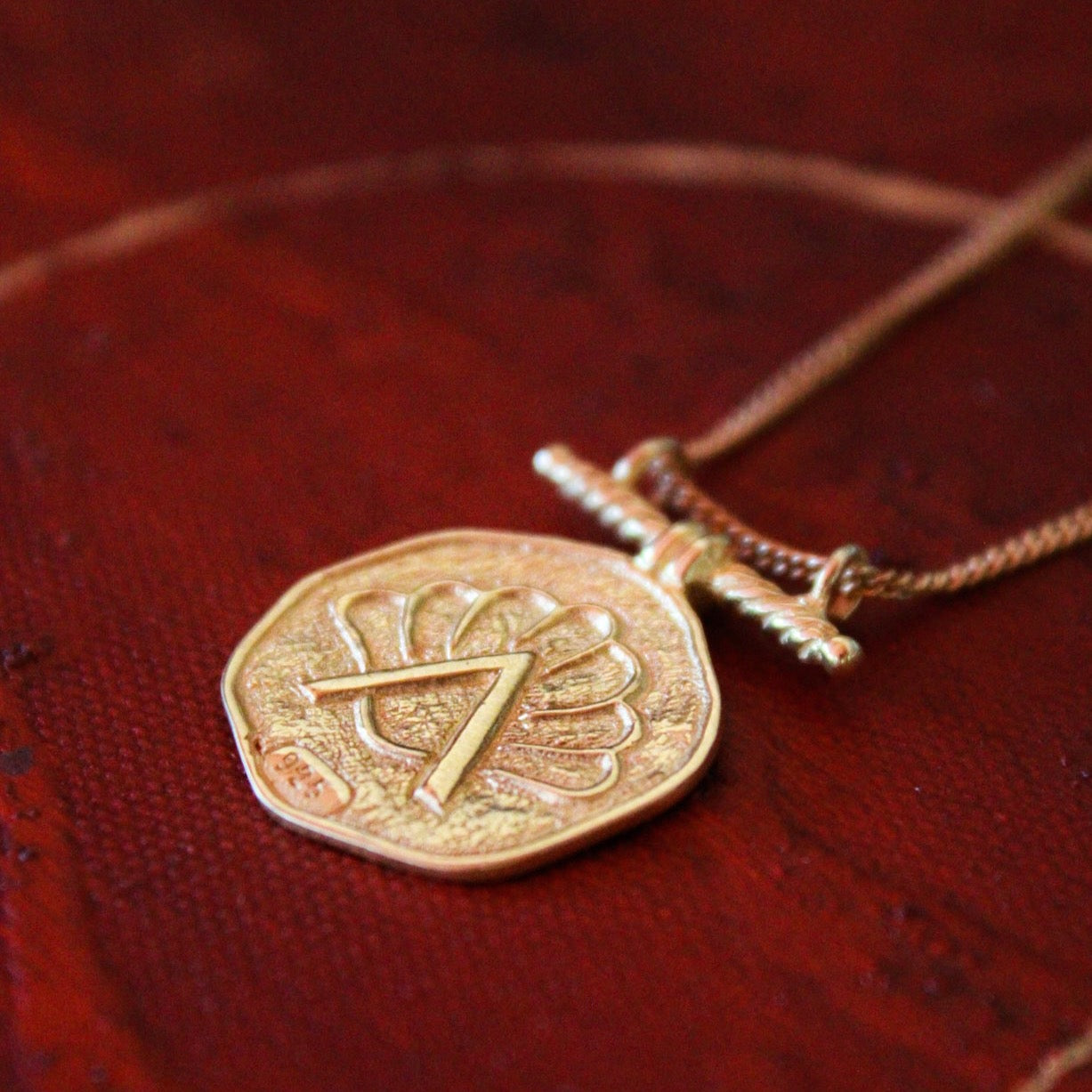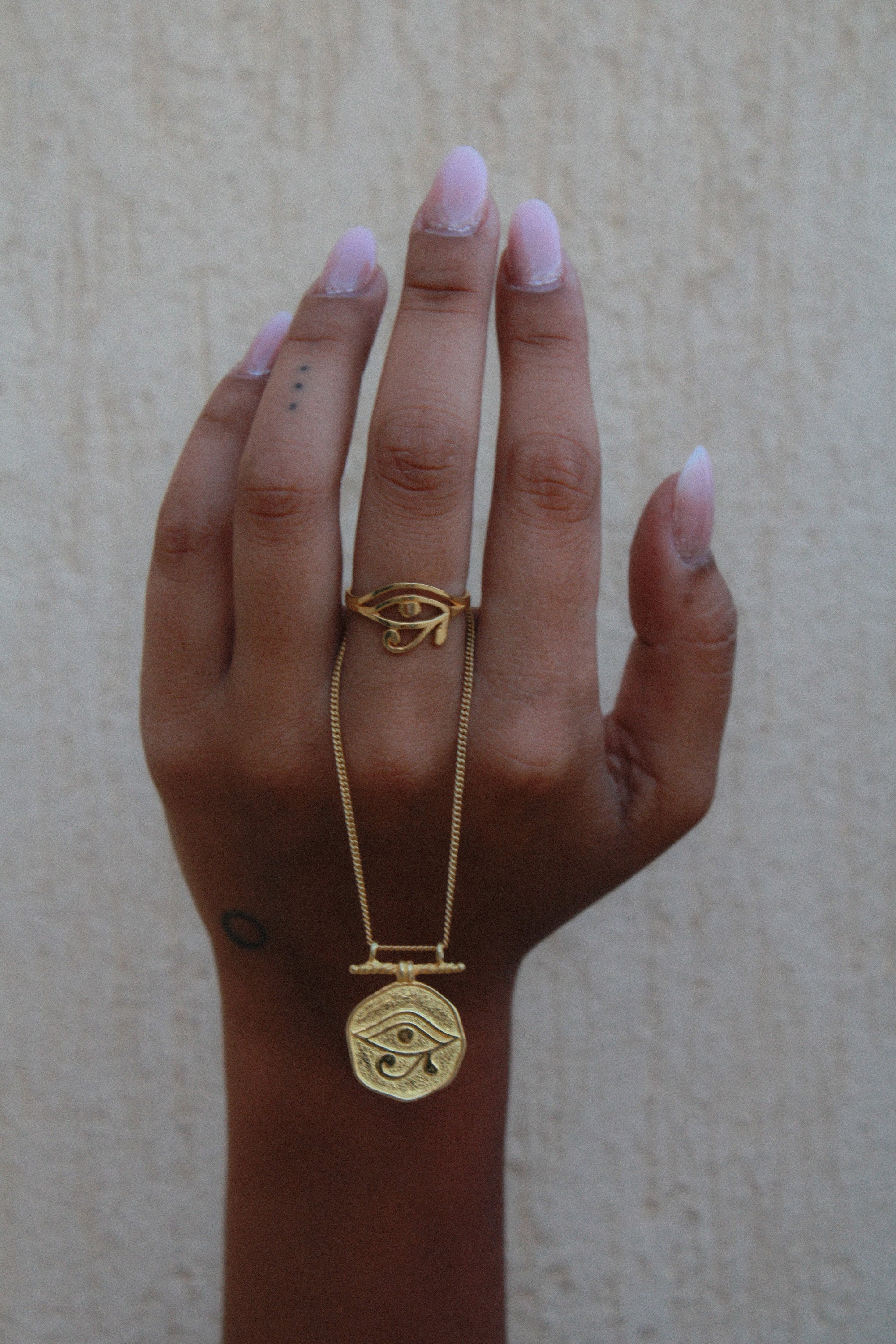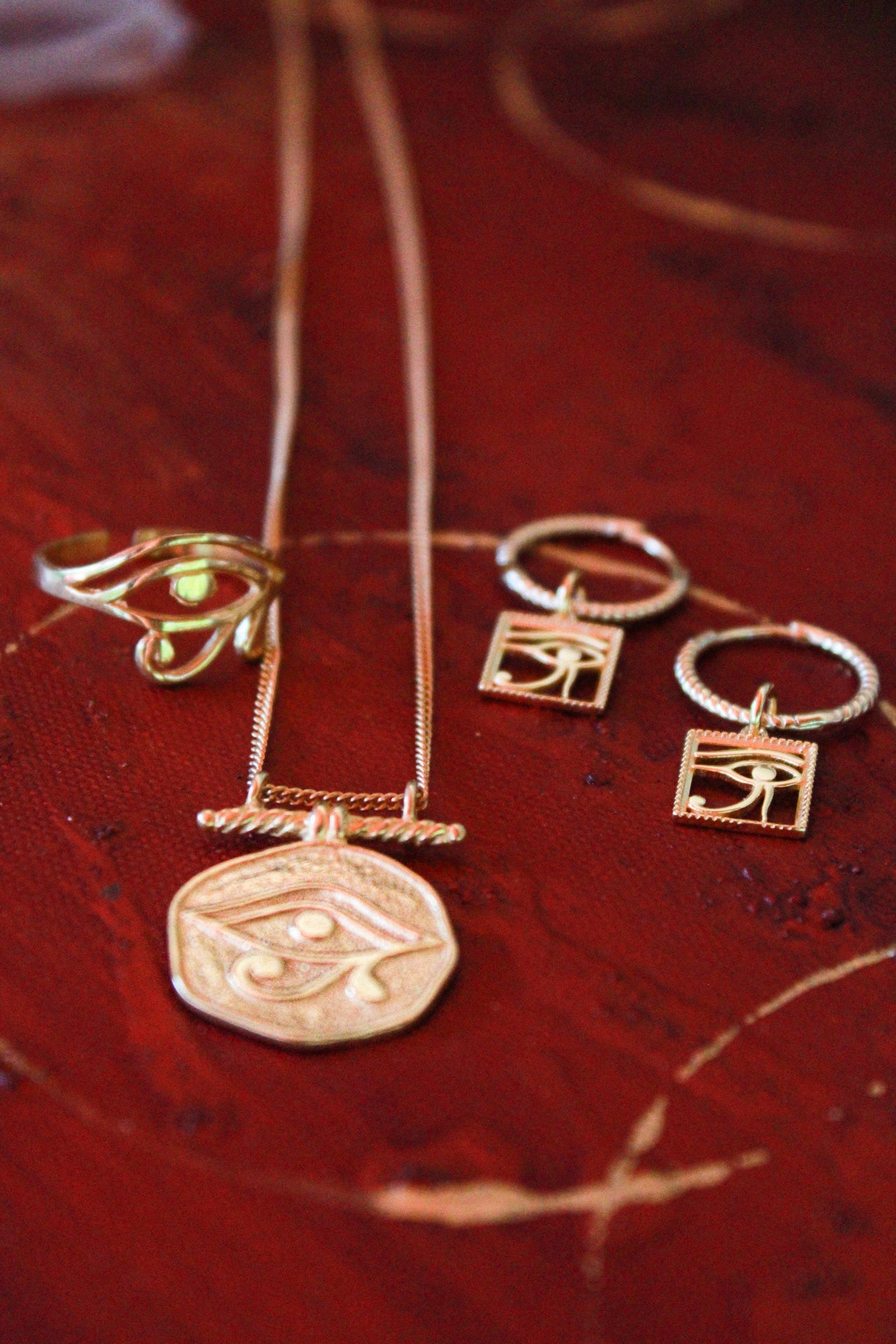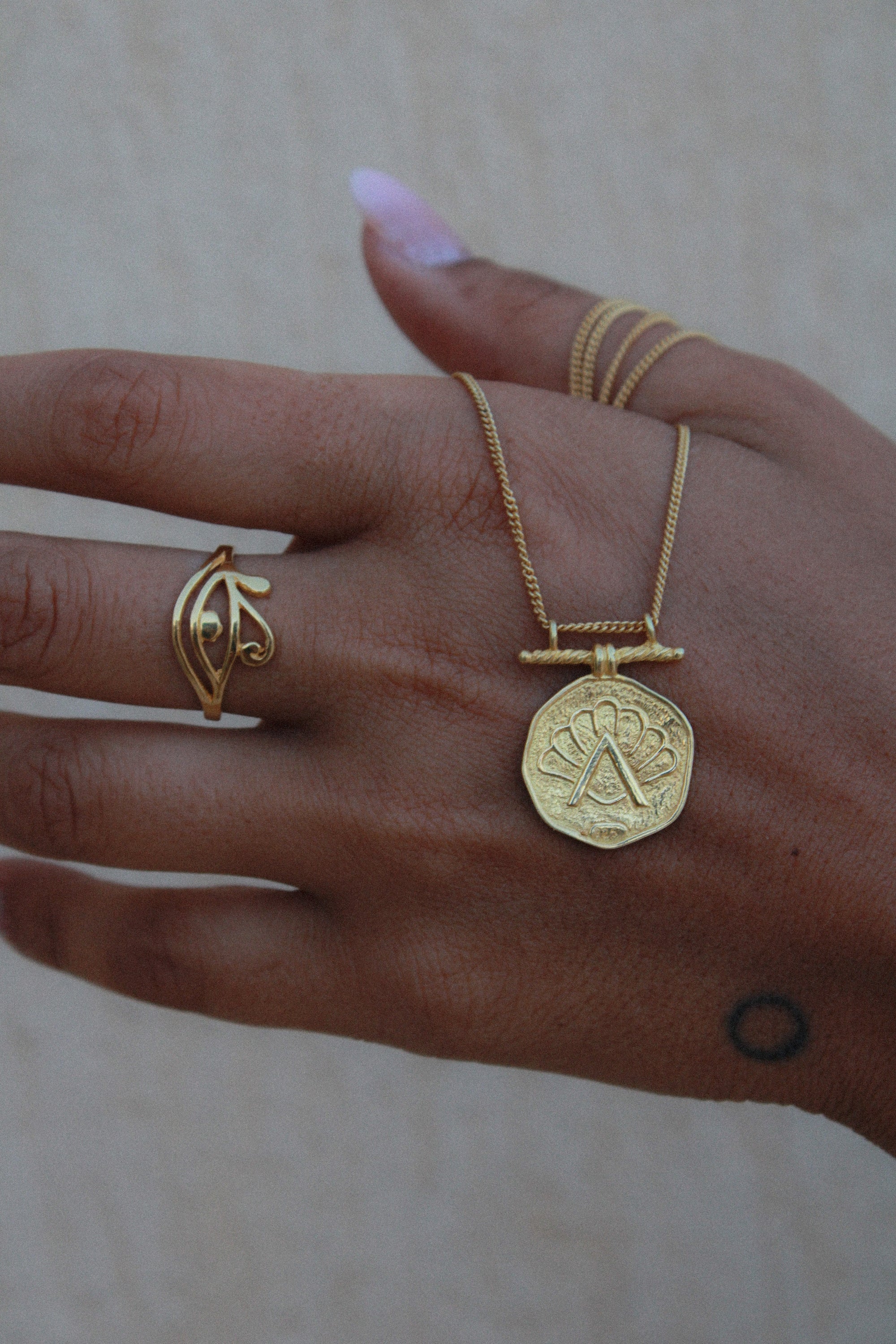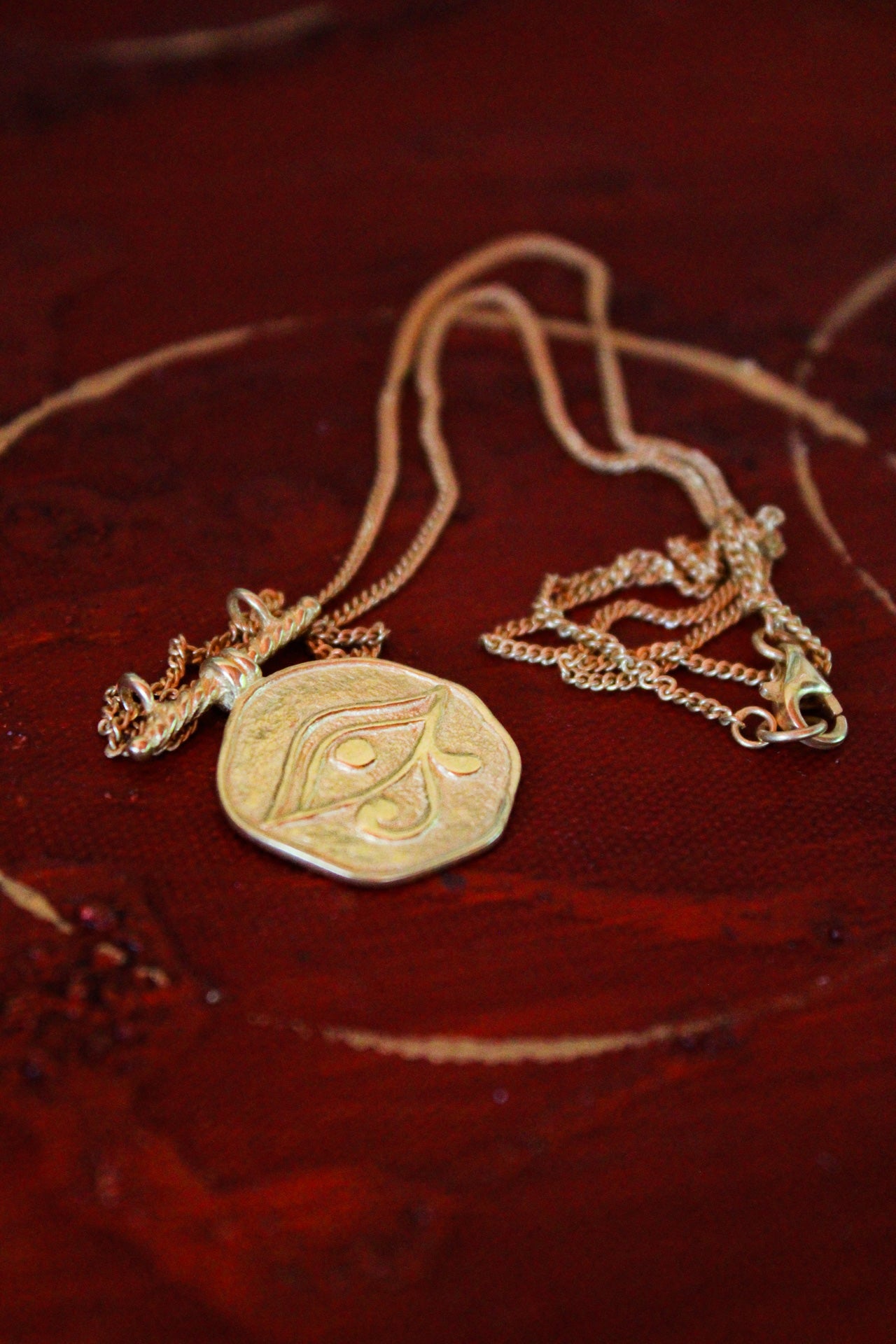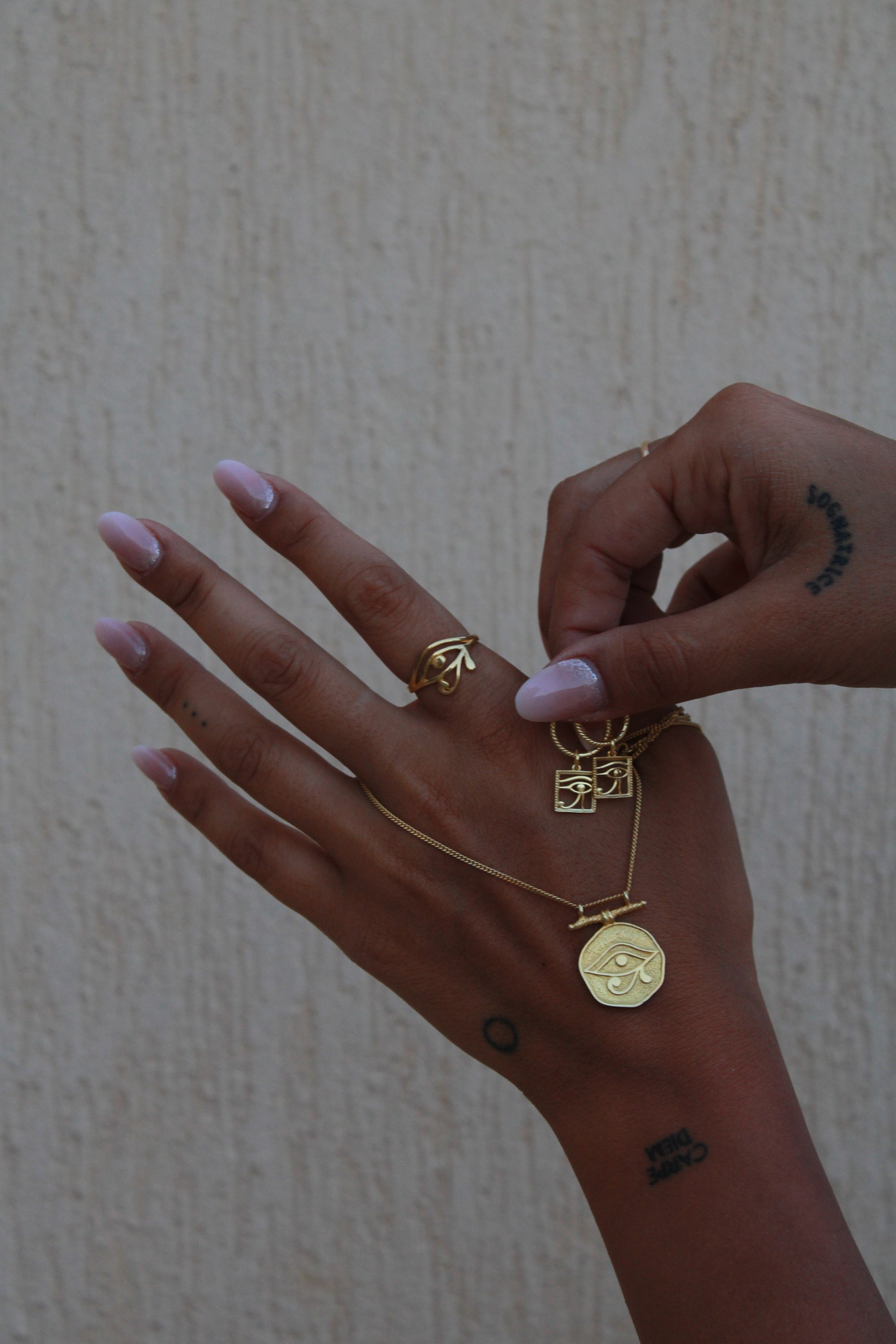 Collana Double-face Horus
Collana in Argento 925 placcata Oro 18k con pendente double-face occhio di Horus e logo Atlantica.
Horus è una divinità egizia, fra le più antiche e significative del pantheon egizio.
L'occhio di Horus, in seguito conosciuto anche come occhio di RA era utilizzato nell'antico Egitto come metodo di protezione contro l'invidia, le malattie, gli animali feroci e gli spiriti malvagi.
Questo amuleto è un potente simbolo di fortuna, di prosperità, di potere e di buona salute. Simbolo di eterna rigenerazione, era disegnato anche sulle navi e sui muri delle case come protezione. Emana un senso di "potere" e grande saggezza perché permette, attraverso il cuore dell'anima, di vedere ogni cosa.
L'Occhio di Horus è nella religione egizia il simbolo di protezione, della prosperità, del potere regale e della buona salute, ed è personificato dalla dea Wadjet.
CARATTERISTICHE 
| | |
| --- | --- |
| Materiale | Argento Sterling 925 placcato Oro 18k |
| Lunghezza | 50 cm |
| Medaglia | double-face, diametro 2 cm |
Collana Double-face Horus
Description
Collana Double-face Horus
Details
Fatto a Mano
Etico
Sostenibile
Information
Spedizione in 24/48 ore lavorative
Pagamento sicuro con Carta di Credito/PayPal
ATLANTICA
Jewels from the World
When the world touches my eyes, and the ocean touches my skin, my dream comes true.
I transform this dream into something for you that can transmit emotions, passion, trust, and change.
This is where my story begins.