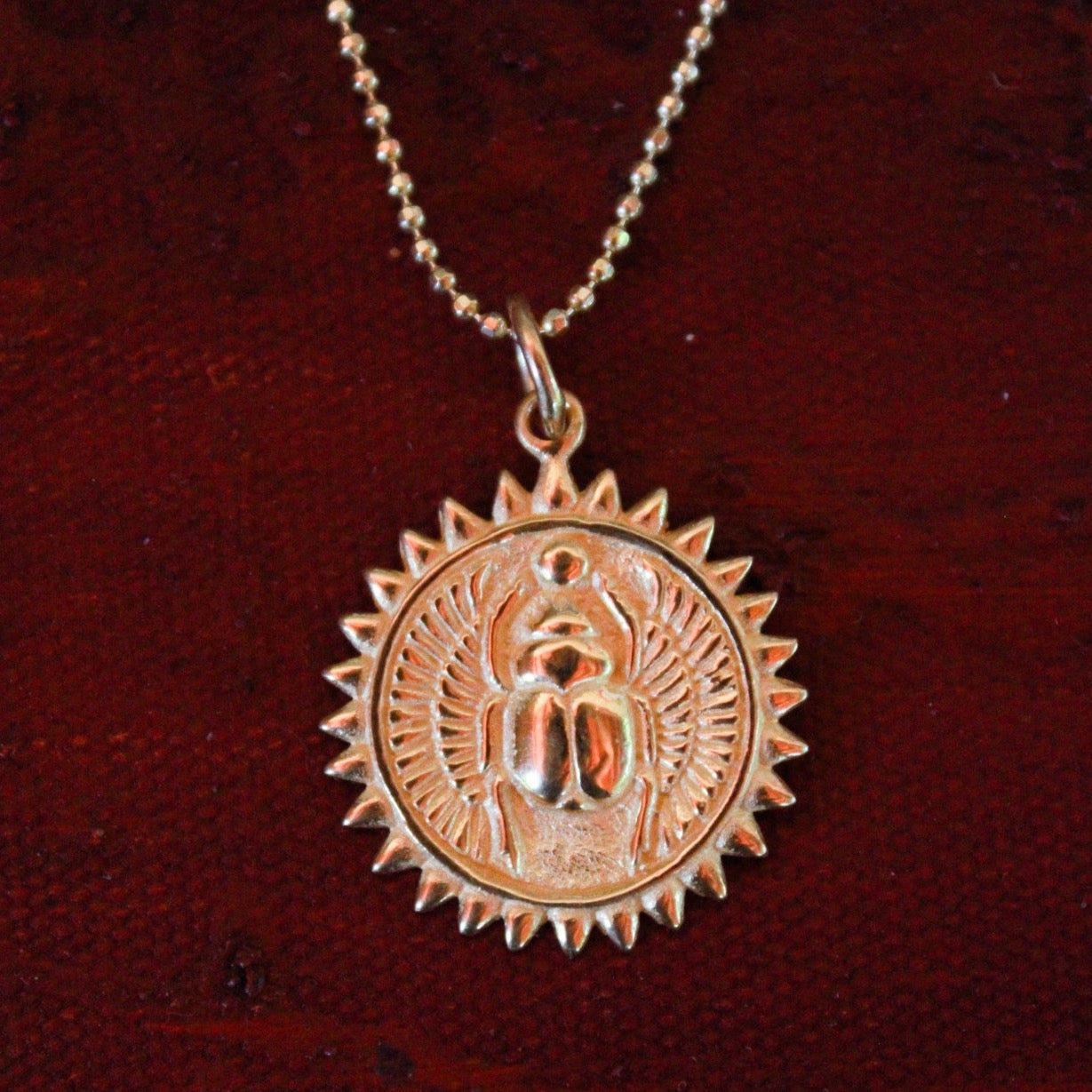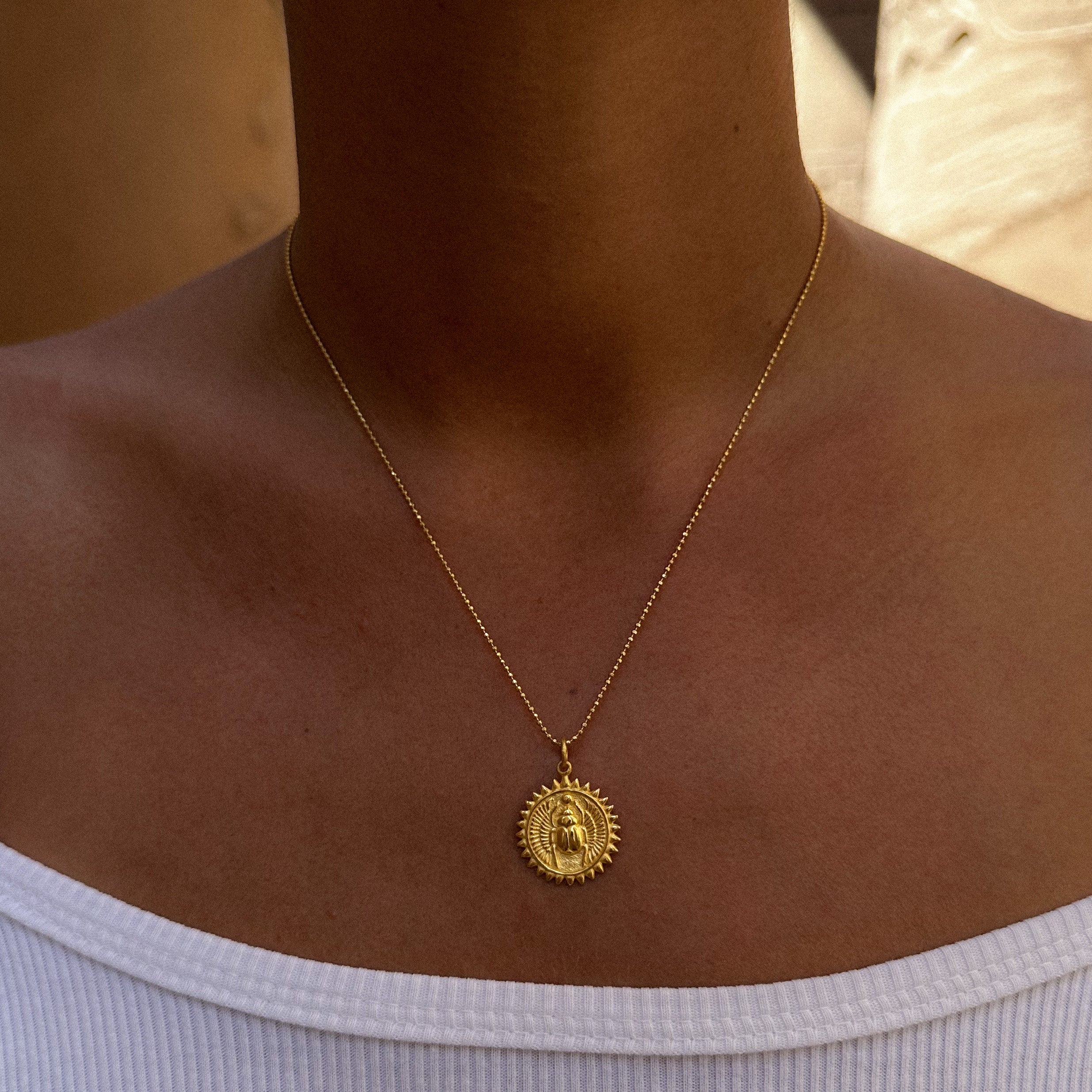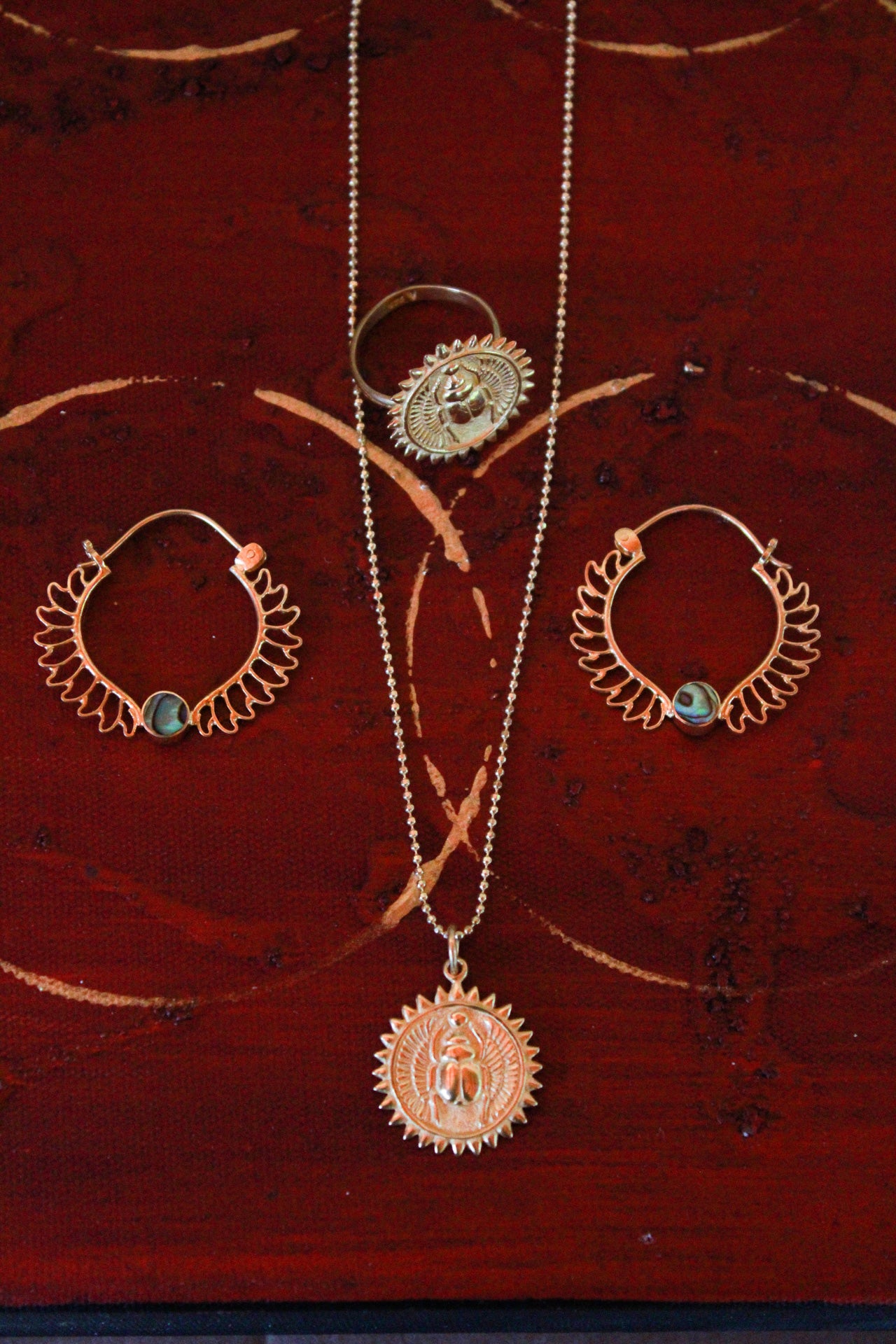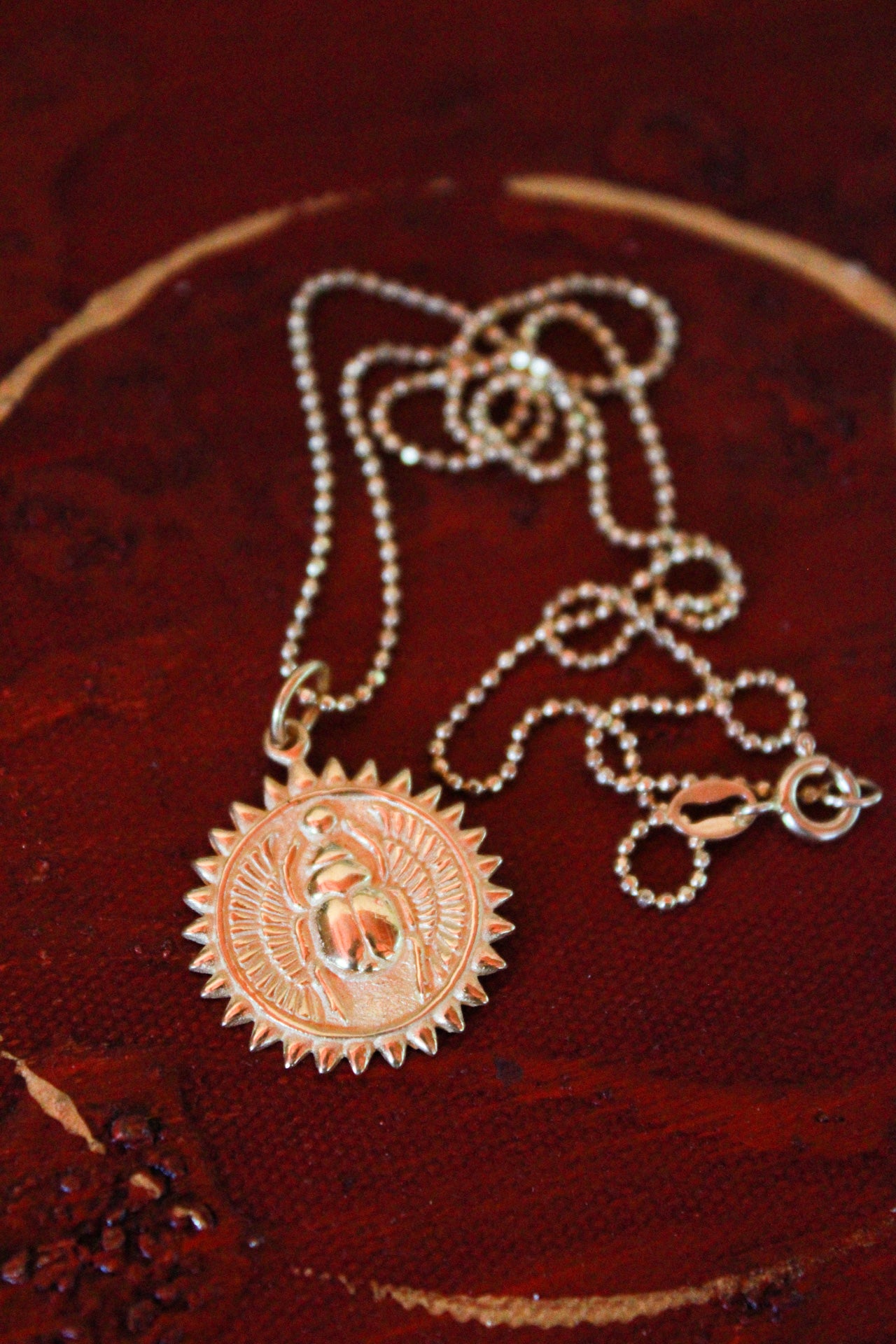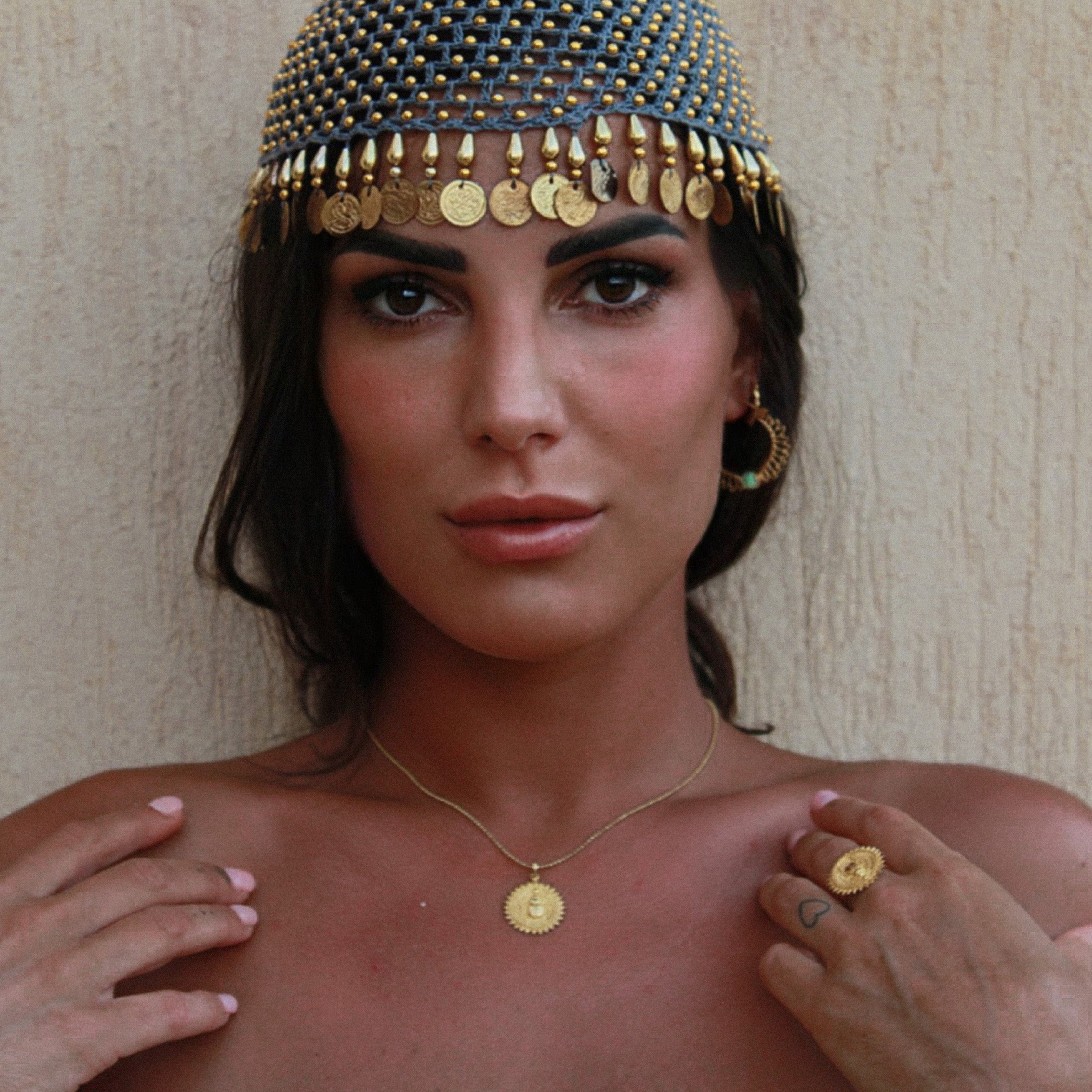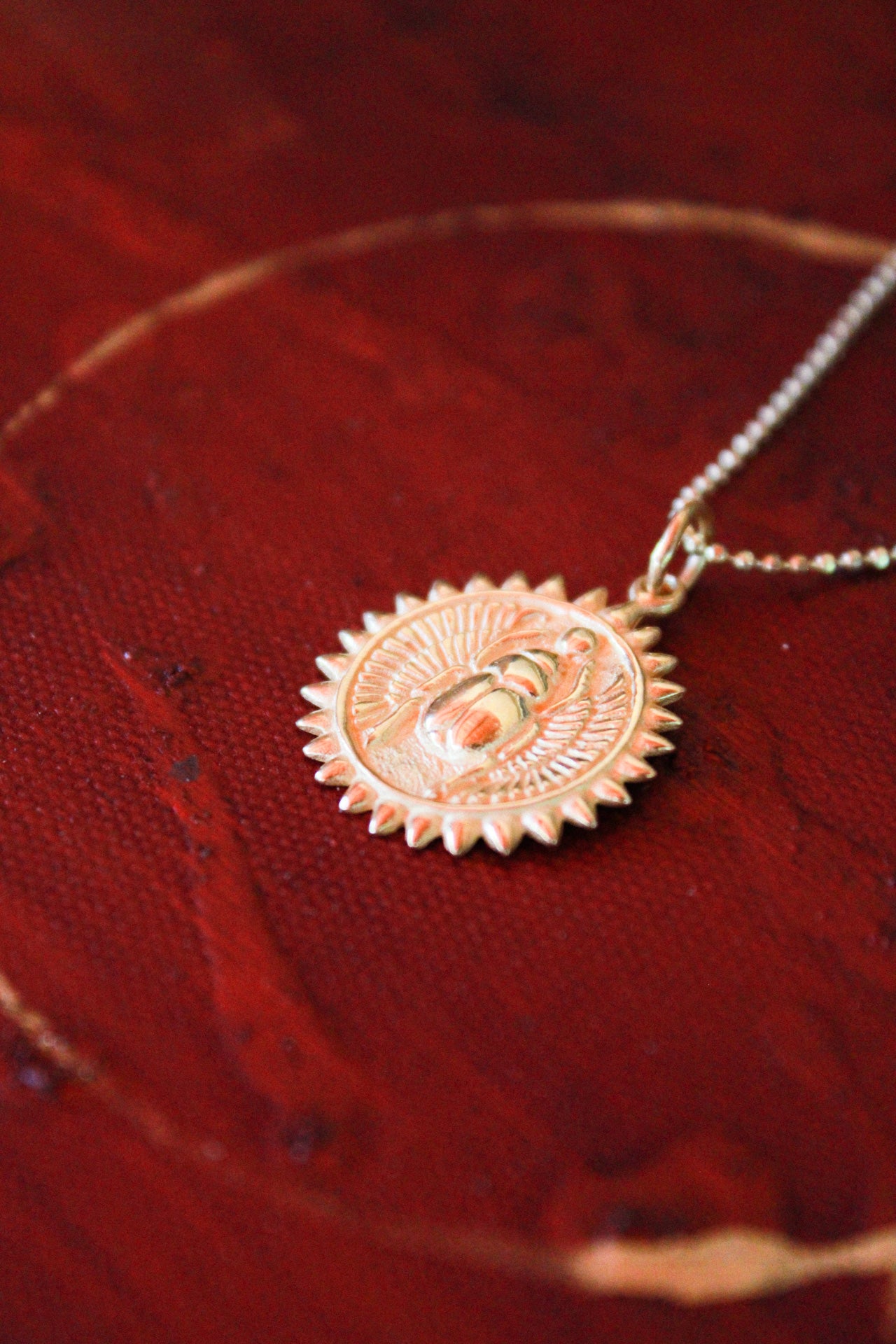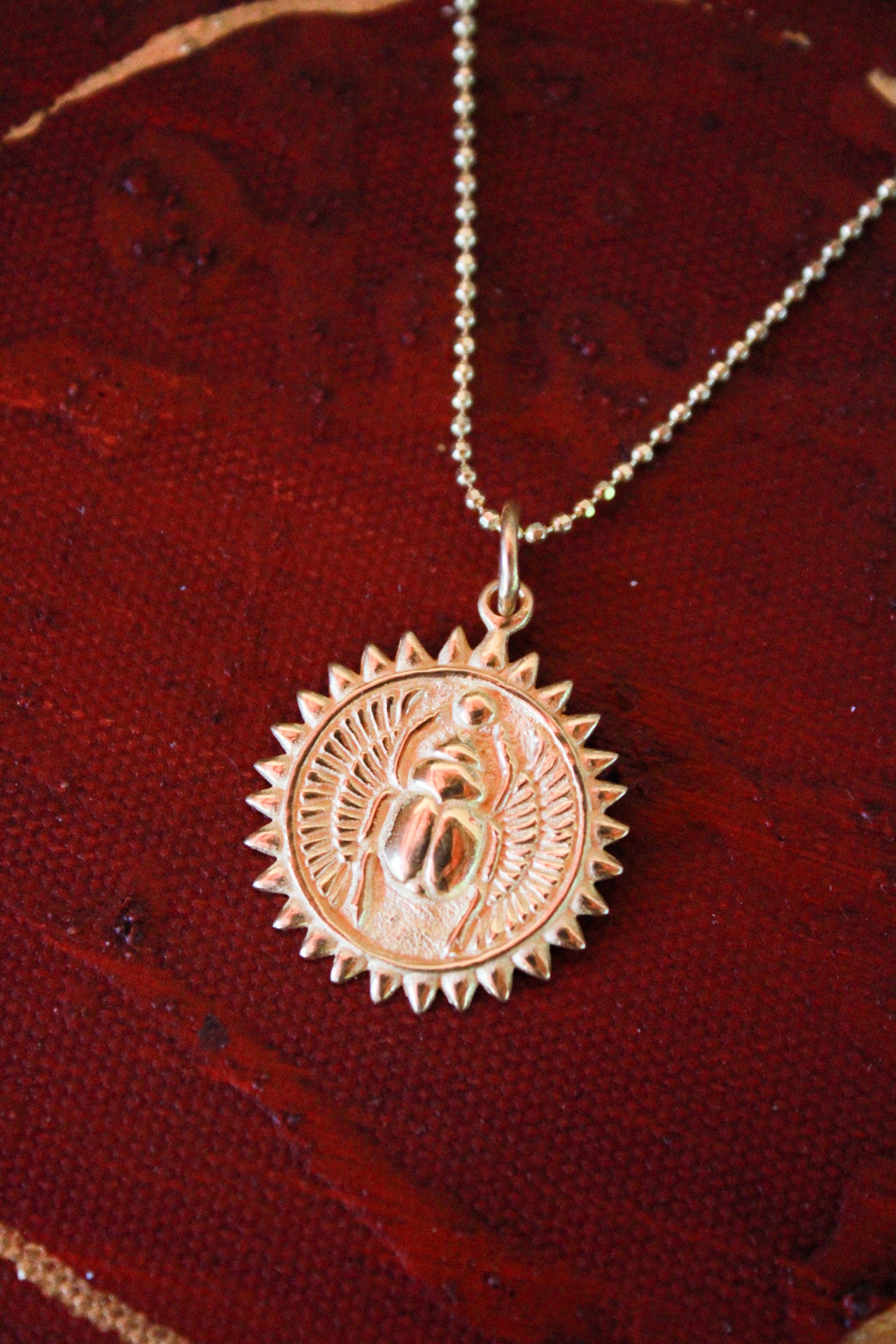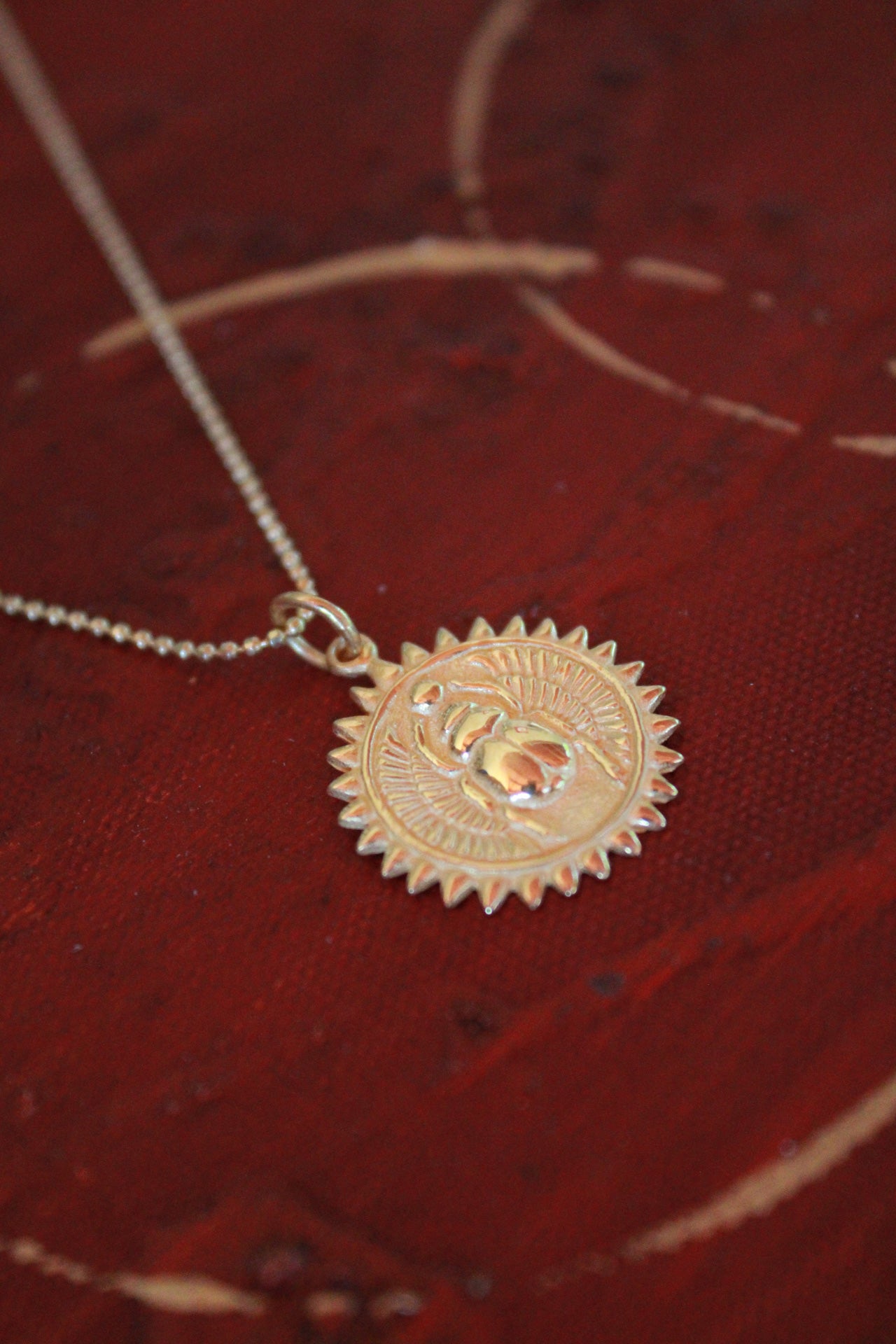 Collana in argento 925 placcata Oro 18k con medaglietta egiziana raffigurante uno scarabeo sacro.
Khepri rappresentava il sole del mattino e, di norma, era raffigurato come uno scarabeo stercorario.

L'associazione con il movimento solare deriva, infatti, dall'osservazione della routine dello scarabeo, che spinge e fa rotolare con le zampe posteriori palline di sterco la cui sezione circolare è facilmente associabile al sole (raffigurato come un cerchio).
Per tale motivo Khepri è colui che ogni mattina spinge Ra fuori dalla Duat (oltretomba) rinnovando la rinascita di Nut. 

Per tale motivo la divinità rappresenta anche la trasformazione che l'uomo subisce nella morte e nella successiva rinascita.

Questo amuleto rimane uno dei miei simboli egizi che più mi piacciono, sopratutto per il significato che porta con sé.

Ecco perchè in questo set ho voluto ricreare, con una rappresentazione molto dettagliata, lo scarabeo sacro, inserendo in un sole che gli fa da cornice.
CARATTERISTICHE collana
| | |
| --- | --- |
| Materiale | Argento Sterling 925 placcato Oro 18k |
| Lunghezza | 45 cm |
| Ciondolo | 2 cm diametro |
Details
Fatto a Mano
Etico
Sostenibile
Information
Spedizione in 24/48 ore lavorative
Pagamento sicuro con Carta di Credito/PayPal
ATLANTICA
Jewels from the World
When the world touches my eyes, and the ocean touches my skin, my dream comes true.
I transform this dream into something for you that can transmit emotions, passion, trust, and change.
This is where my story begins.