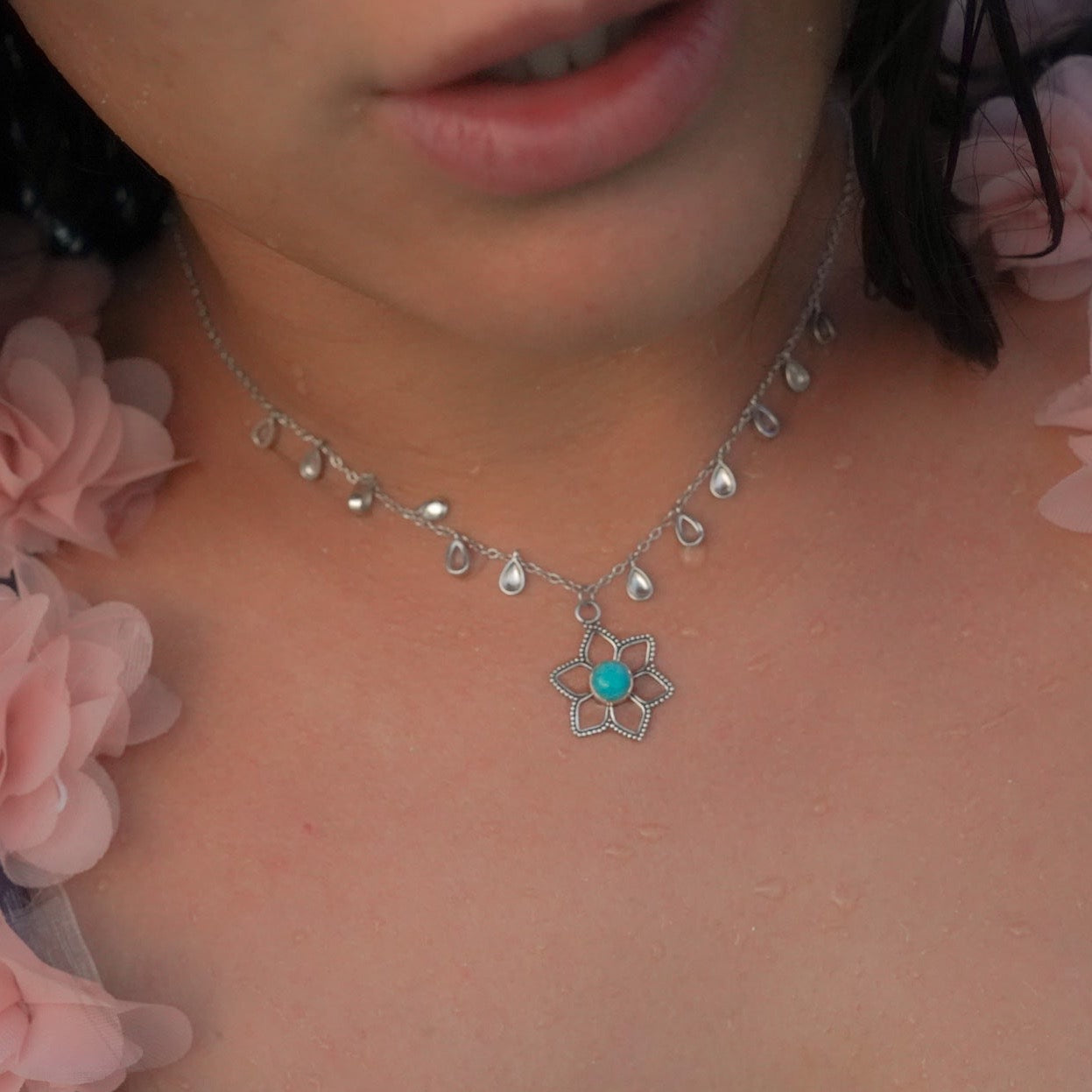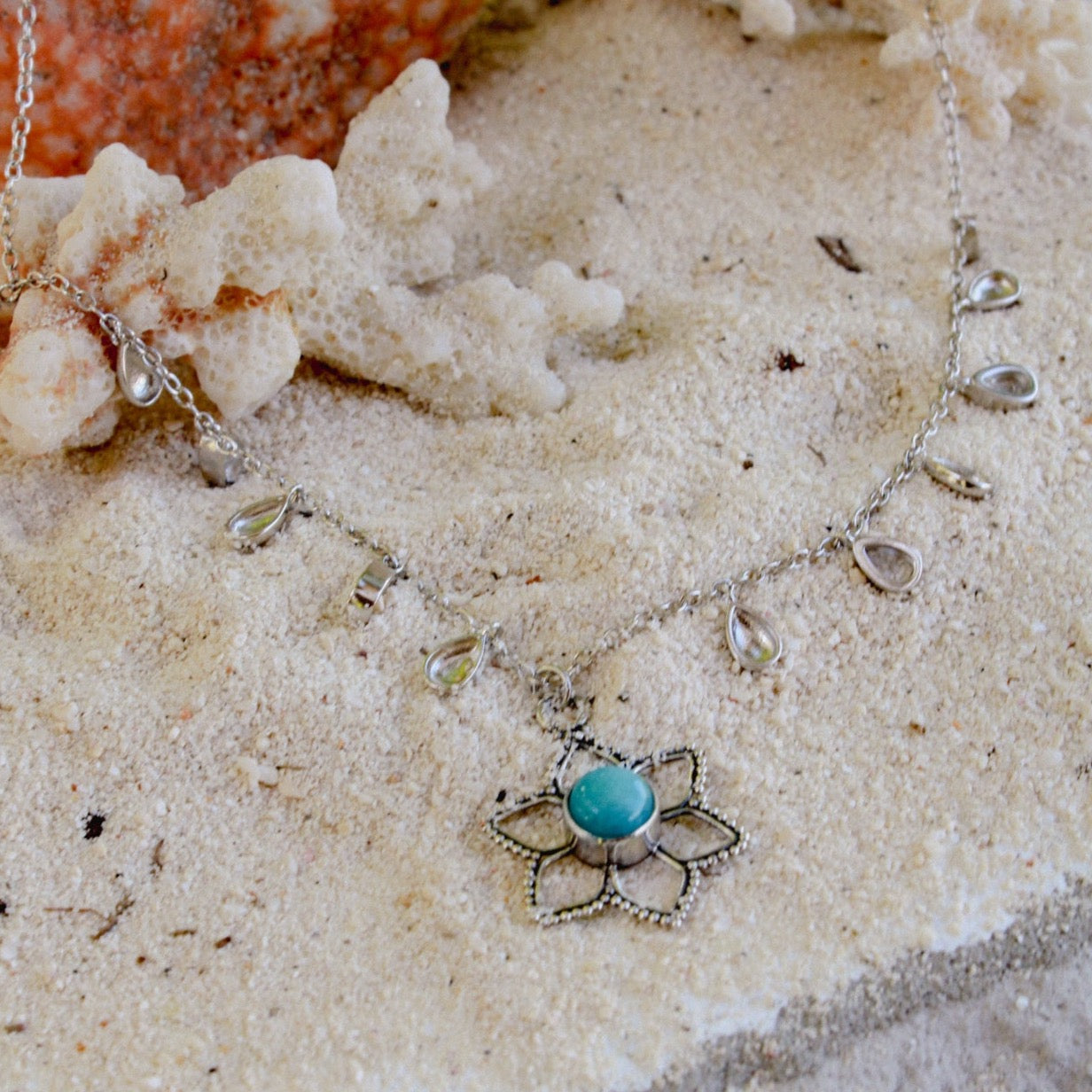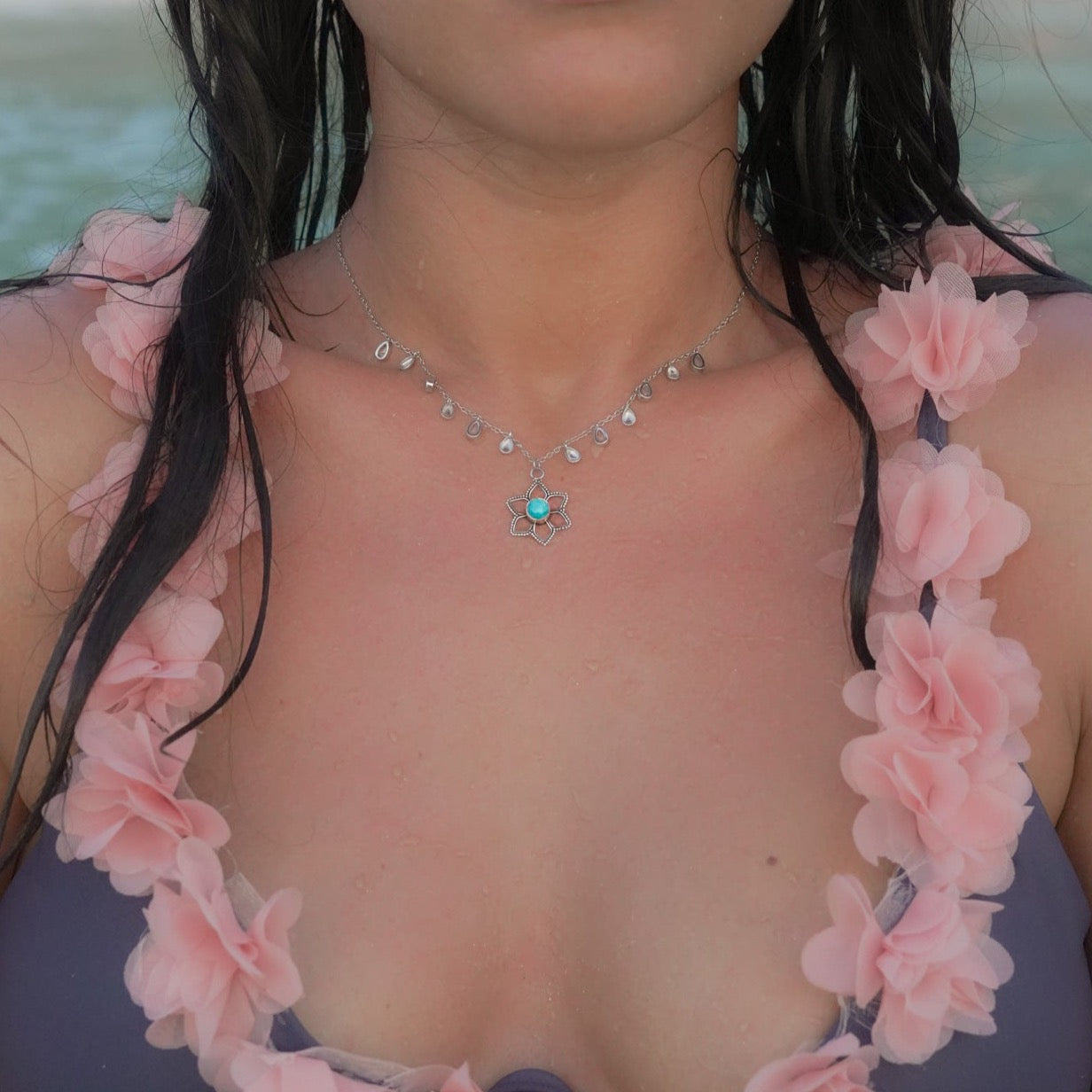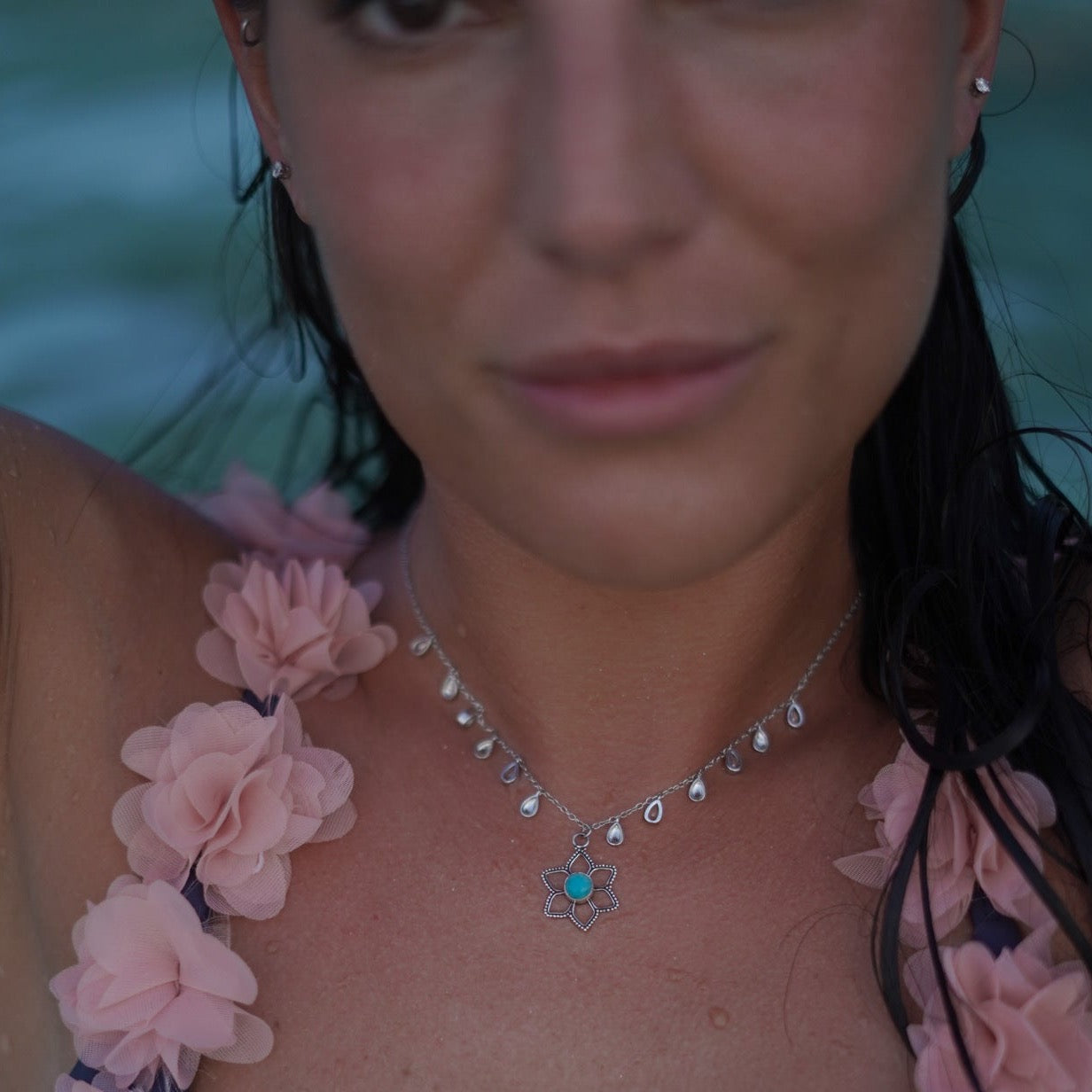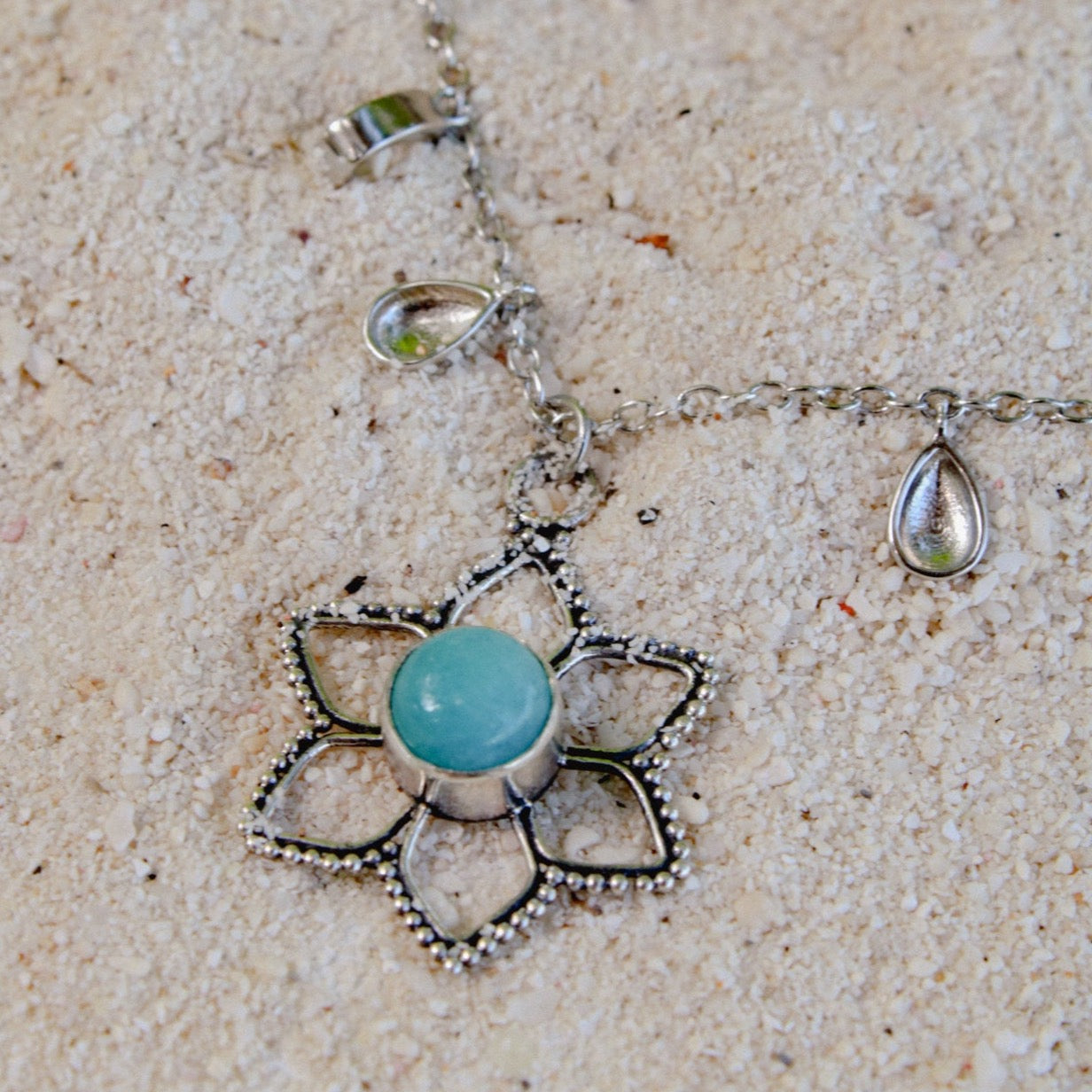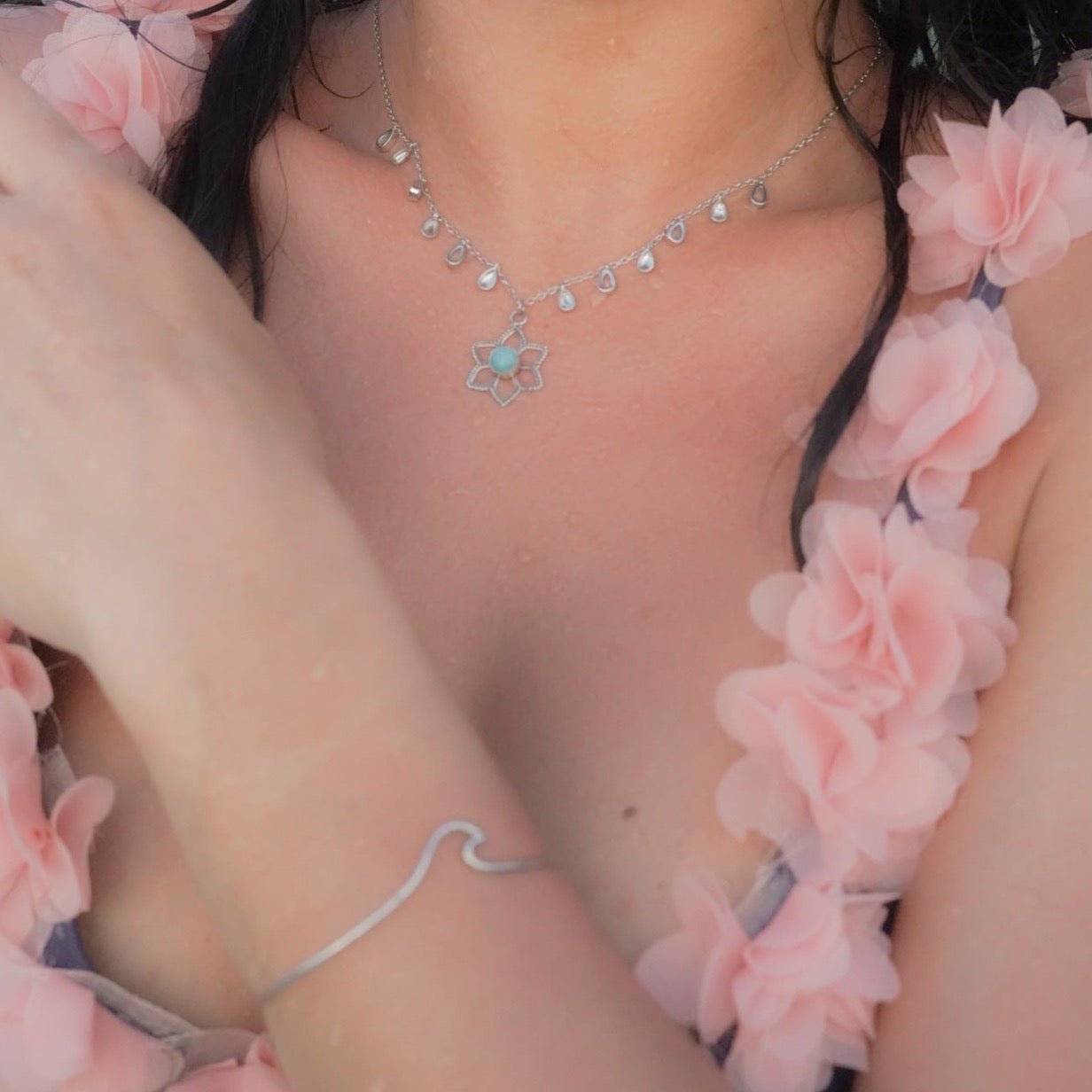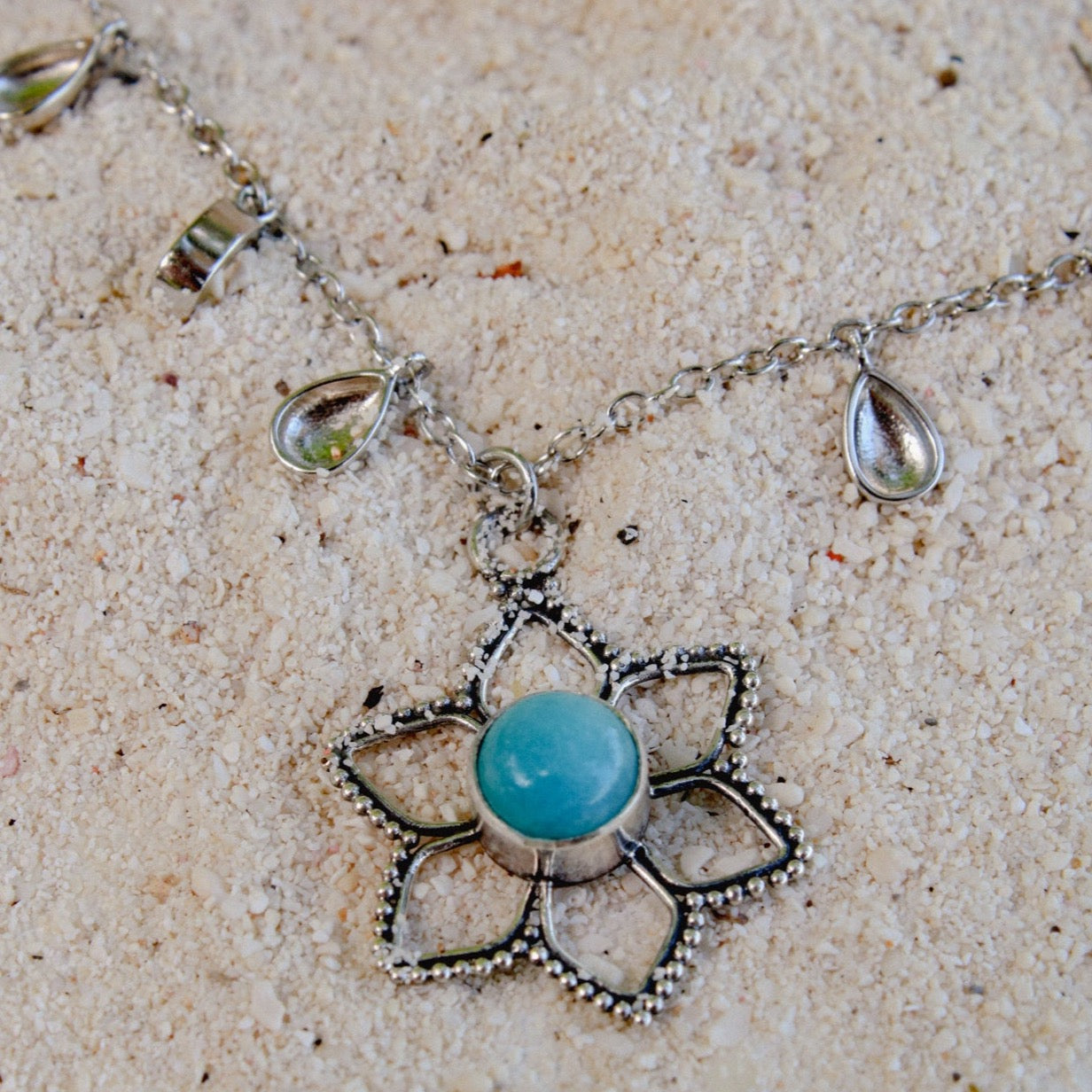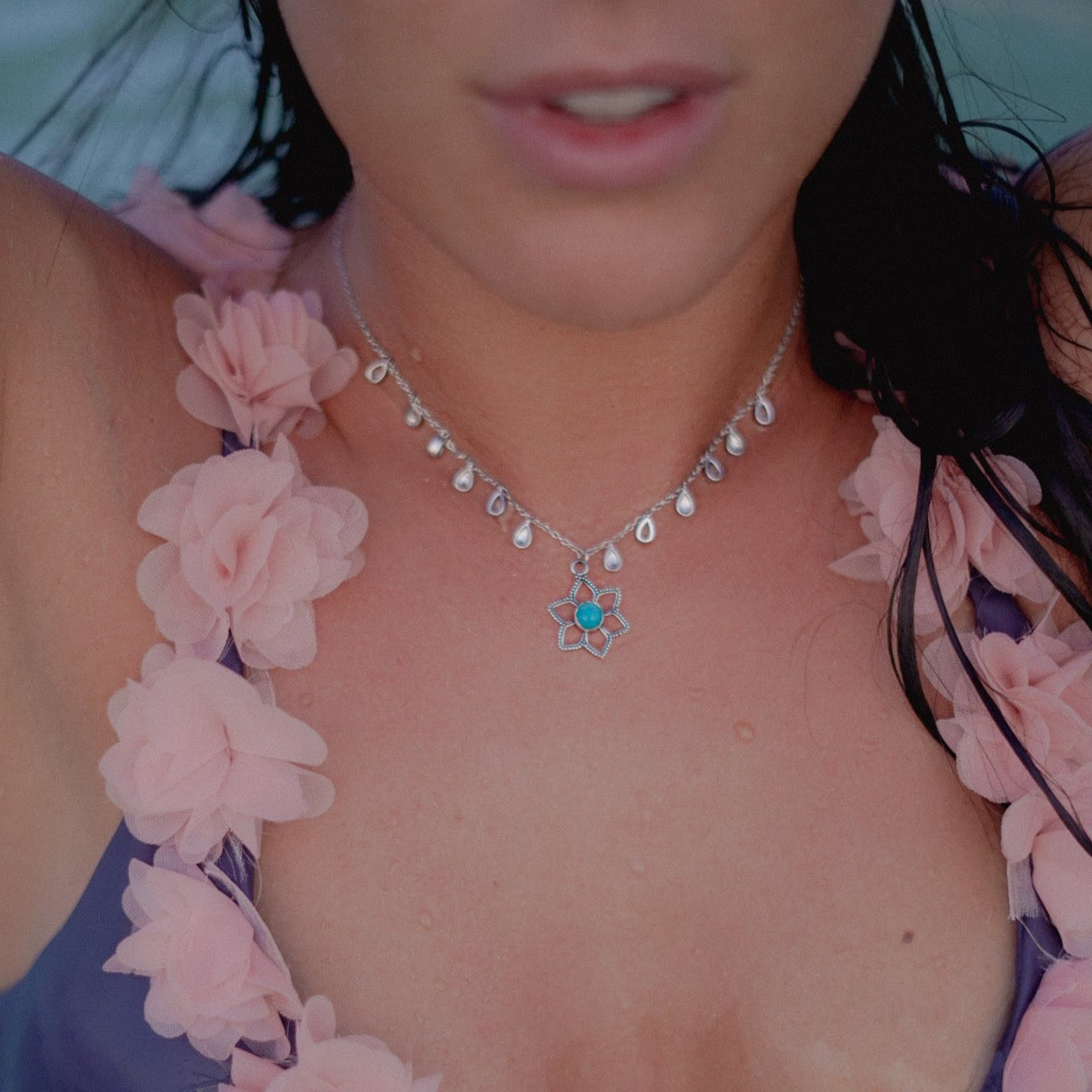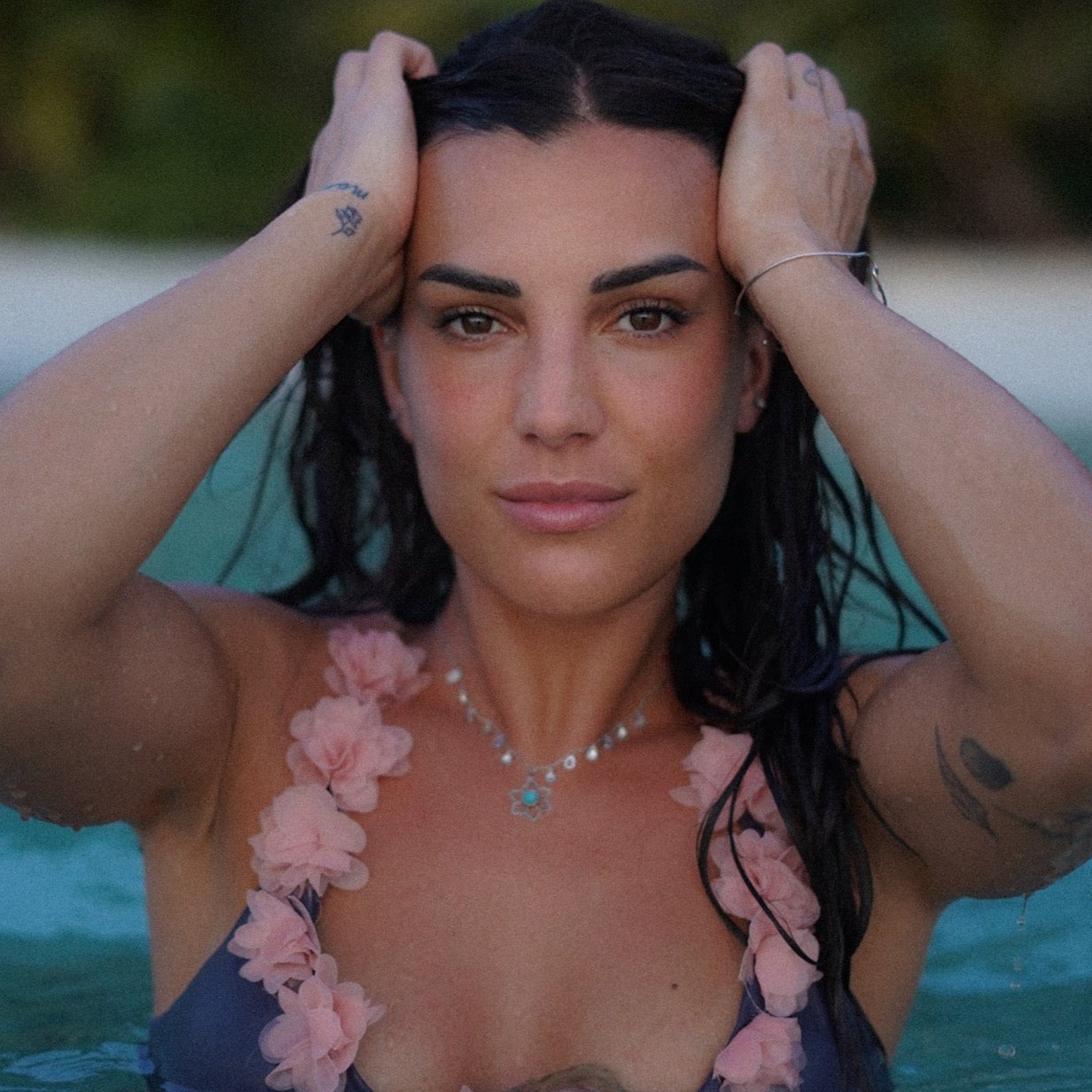 Collana in S925 con pendente fiore e gemma turchese.
Questo fiore è una rappresentazione insolita del mio fiore preferito, il frangipani.
Dico insolita perchè ho voluto mantenere un design minimale inserendo una pietra che richiamasse il colore del mare, così ho fatto posizionare al centro una gemma di turchese che risalta tantissimo tra i petali stilizzati del pendente.
La collana, regolabile da 40 a 45 cm ha dei piccoli pendenti a goccia, alternati tra loro: uno con uno zircone bianco e uno senza e cosi lungo tutta la metà inferiore della collana.
Anche lo zircone bianco richiama il colore dell'acqua, quella che ogni mattina si deposita sui petali di questi meravigliosi fiori per via dell'umidità presente nell'aria.
E' una collana bella ricca, ho voluto azzardare un pò ma devo dire che mi piace da morire.
Maa, che in divehi significa fiore.
CARATTERISTICHE:
| | |
| --- | --- |
| Materiale | Argento Sterling 925  |
| Lunghezza | 40-45 cm  |
| Pendente | 2 cm |
Details
Fatto a Mano
Etico
Sostenibile
Information
Spedizione in 24/48 ore lavorative
Pagamento sicuro con Carta di Credito/PayPal
ATLANTICA
Jewels from the World
When the world touches my eyes, and the ocean touches my skin, my dream comes true.
I transform this dream into something for you that can transmit emotions, passion, trust, and change.
This is where my story begins.