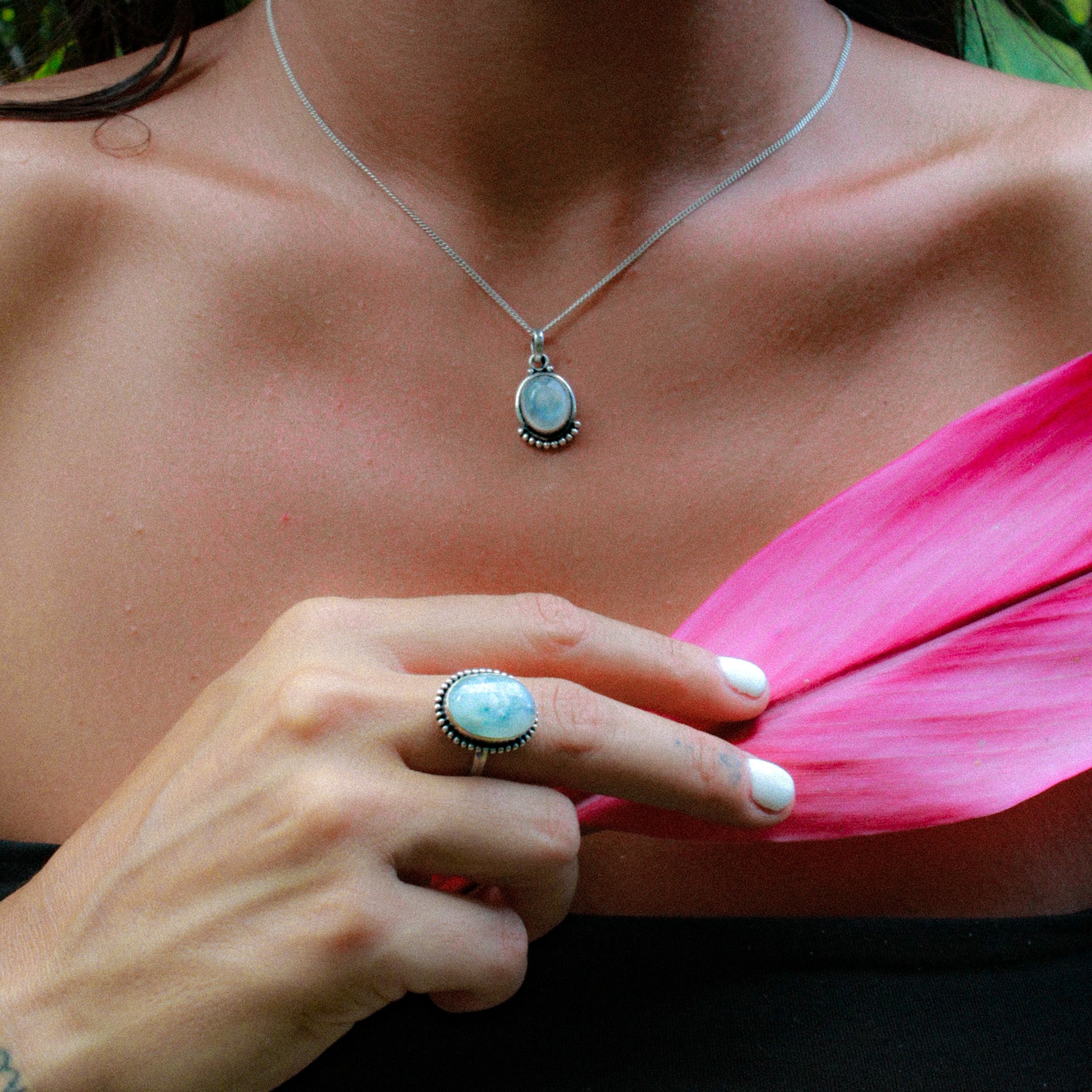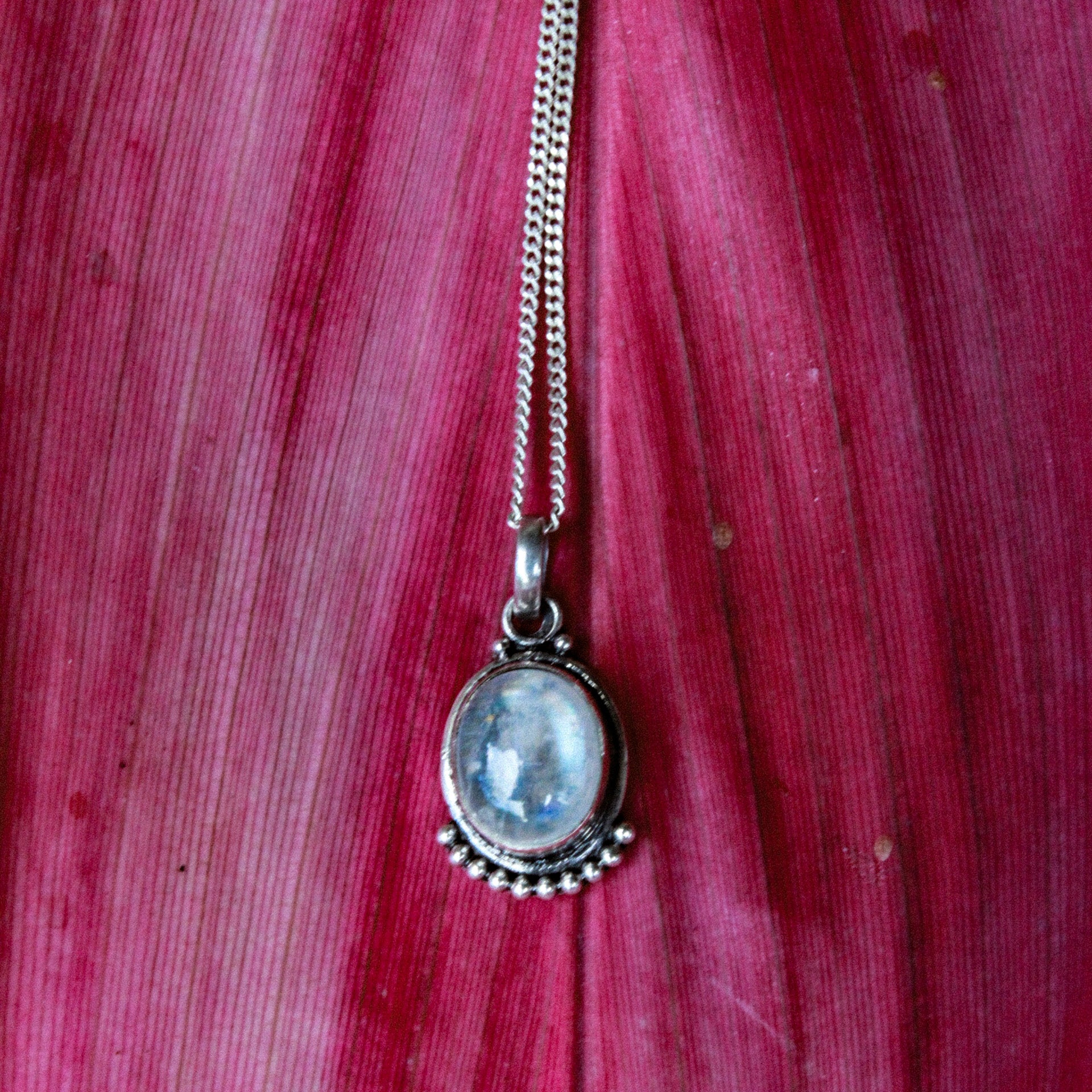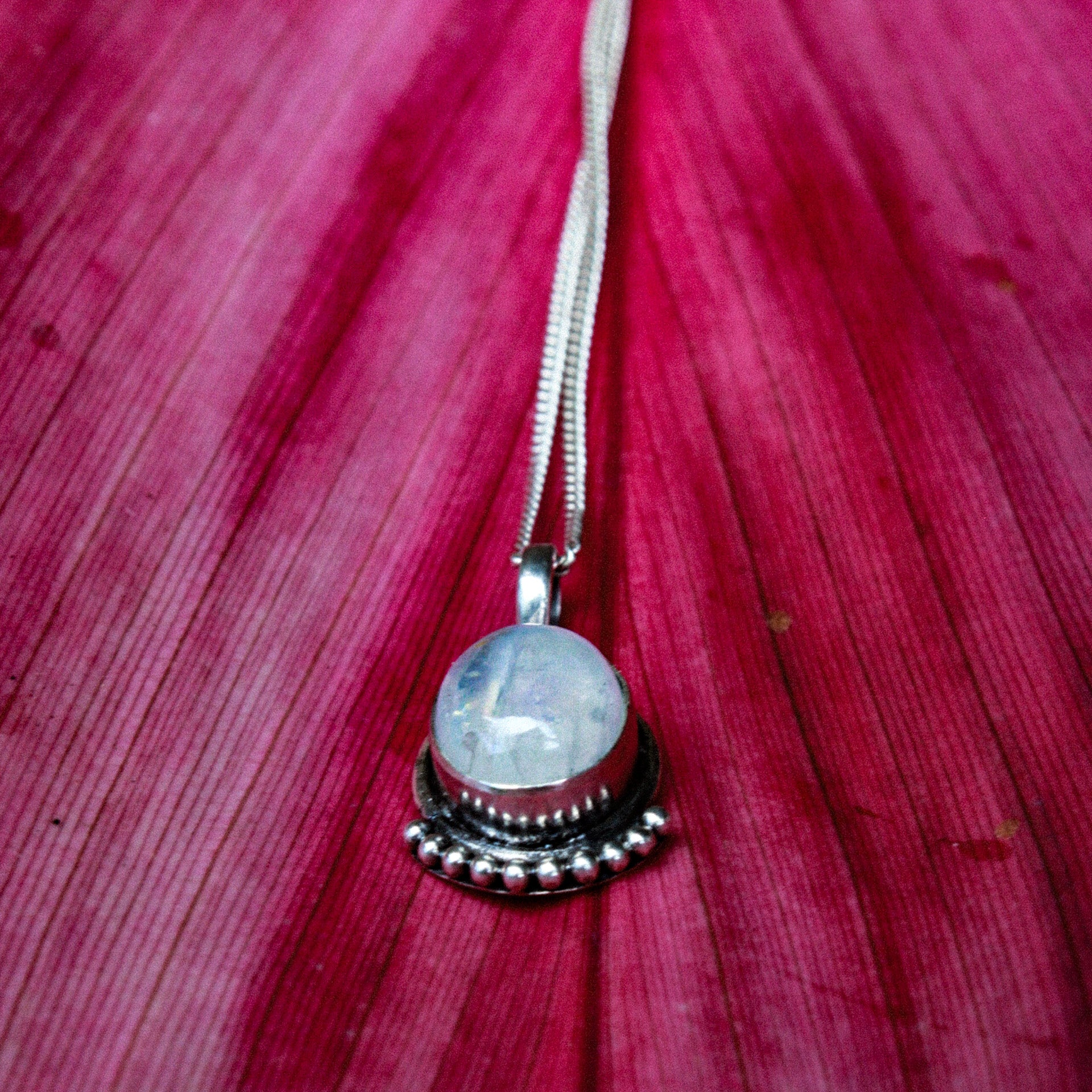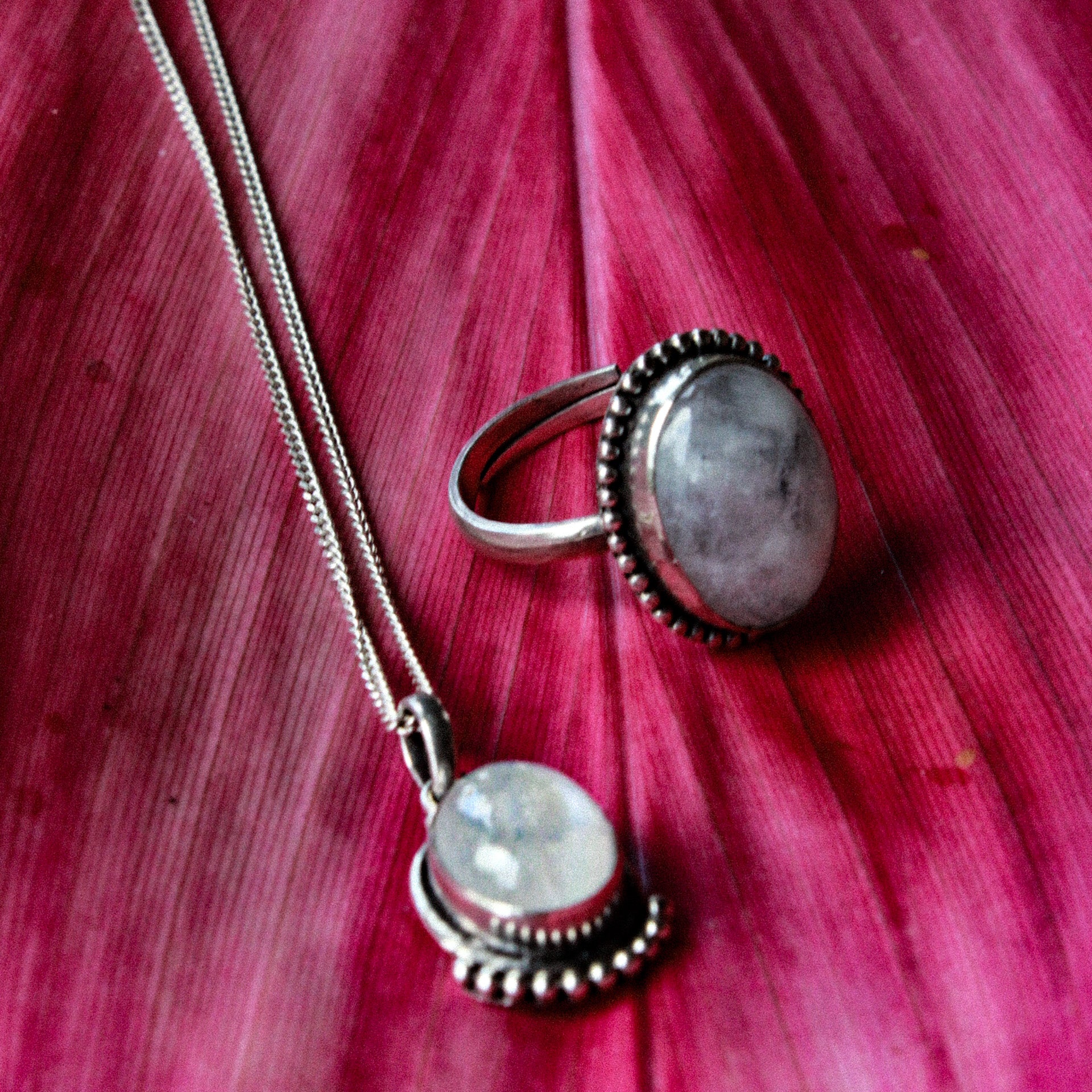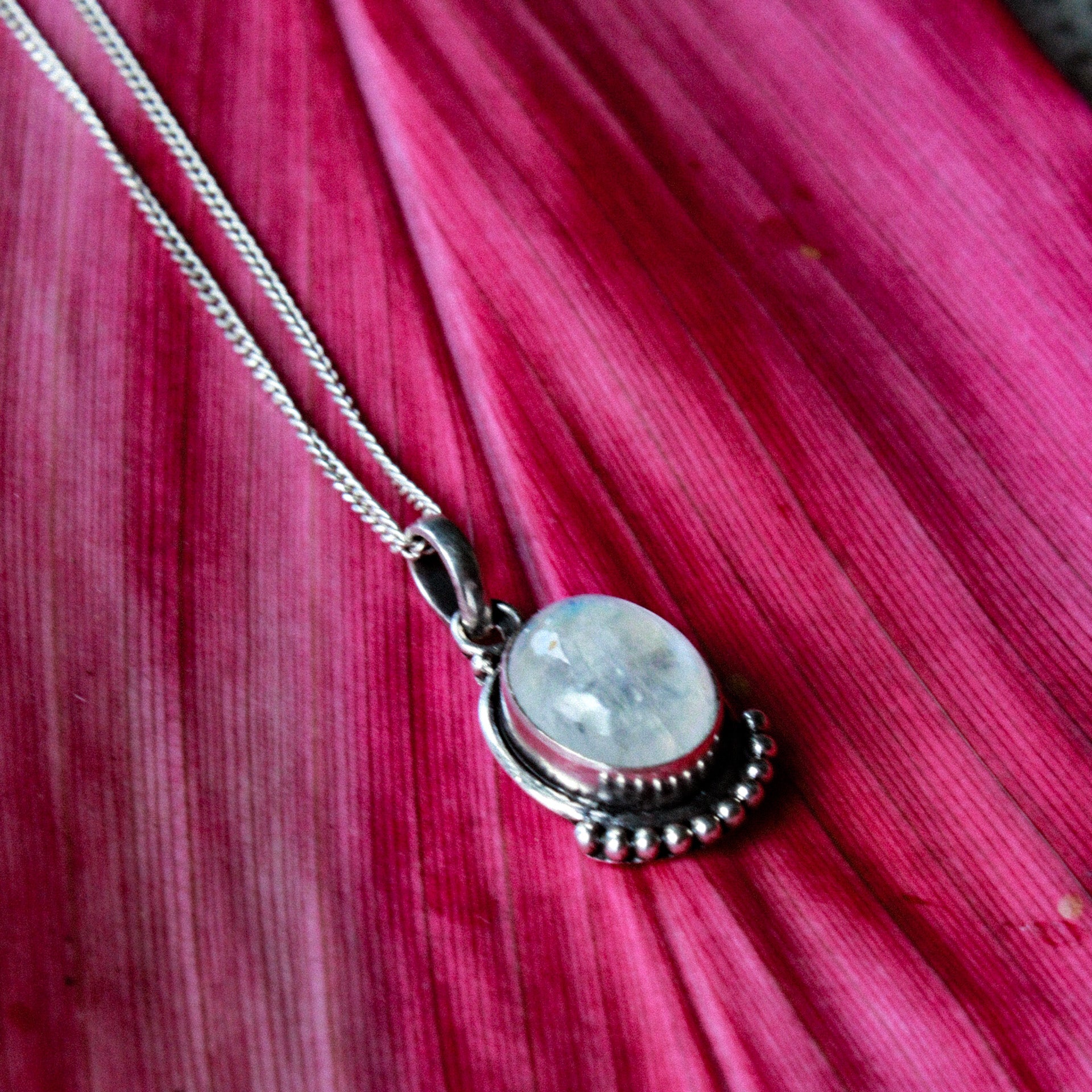 Collana in Argento 925 e ciondolo fatto a mano con gemma di pietra di Luna.
Dopo l'anello non potevo non completare questa parure con un ciondolo degno di presentazione e presenza contenente questa meravigliosa gemma preziosa.
La pietra di luna è collegata all'unico satellite naturale della Terra (la Luna) e di conseguenza, all'elemento acqua ed alla donna. Non solo, è anche l'immagine più utilizzata della Grande Madre in ognuna delle sue forme: vergine (luna crescente), madre (luna piena), vecchia (luna calante) e strega/morte (luna nuova).
La cosa che più colpisce della Luna, parlando da un punto di vista strettamente esoterico, è la sua ciclicità. E' il simbolo per eccellenza del cambiamento che ogni donna affronta mensilmente.
E' considerata un talismano per la donna che vuole intraprendere un viaggio interiore.
Indossando l'adularia si va a lavorare sul proprio lato intuitivo e, se posizionata all'altezza del primo chakra, stimola l'energia vitale che risiede dentro a corpo e mente di ognuno di noi.
Rimuove anche i blocchi energetici. Indossandola, aiuta ad armonizzare i cicli naturali della femminilità, soprattutto se messi a dura prova per via del troppo stress.
Insomma, una collana piena di femminilità, dentro e fuori. 
| | |
| --- | --- |
| Materiale | Argento Sterling 925  |
| Misura | collana 40-45 cm  |
| Pietra | Pietra di Luna |
Details
Fatto a Mano
Etico
Sostenibile
Information
Spedizione in 24/48 ore lavorative
Pagamento sicuro con Carta di Credito/PayPal
ATLANTICA
Jewels from the World
When the world touches my eyes, and the ocean touches my skin, my dream comes true.
I transform this dream into something for you that can transmit emotions, passion, trust, and change.
This is where my story begins.