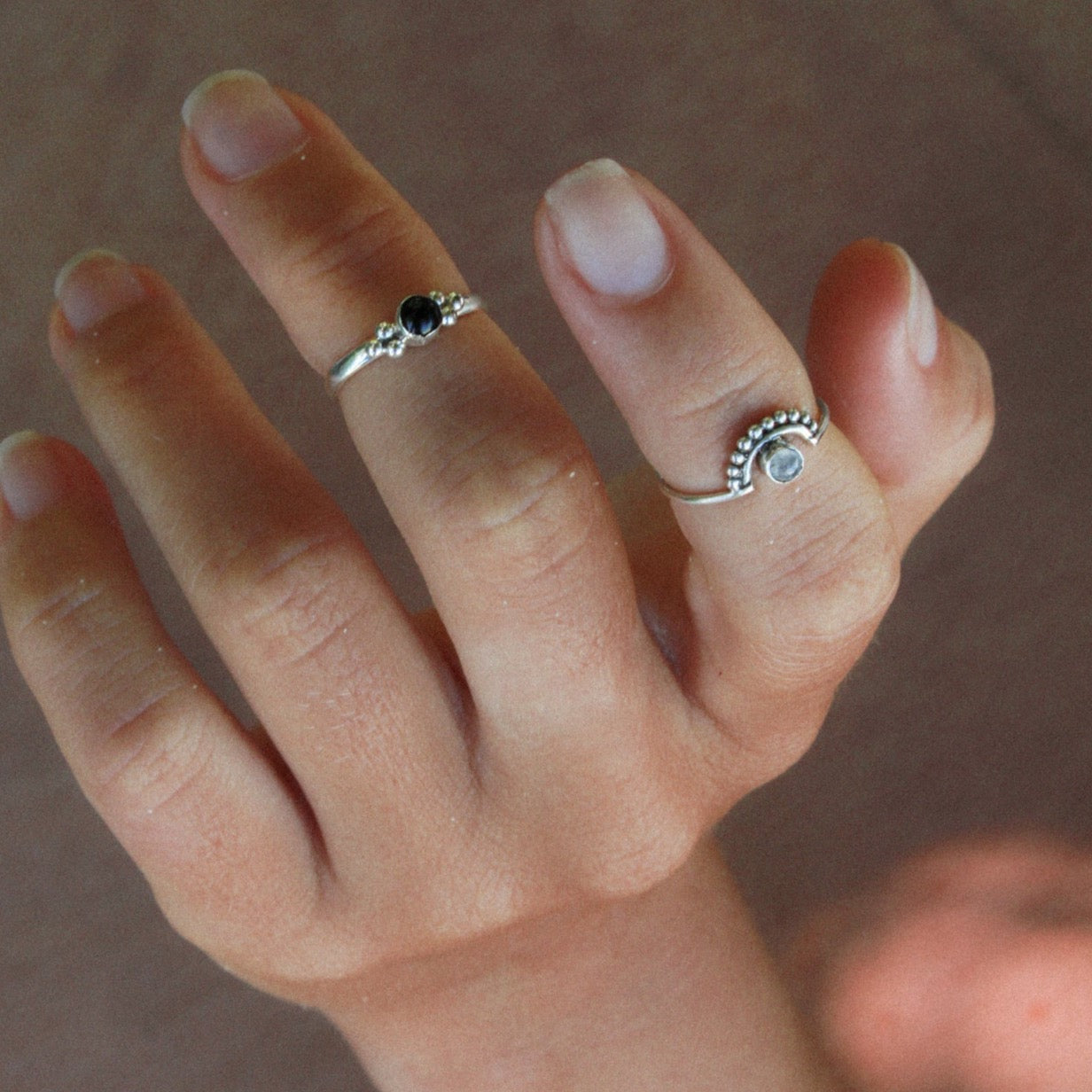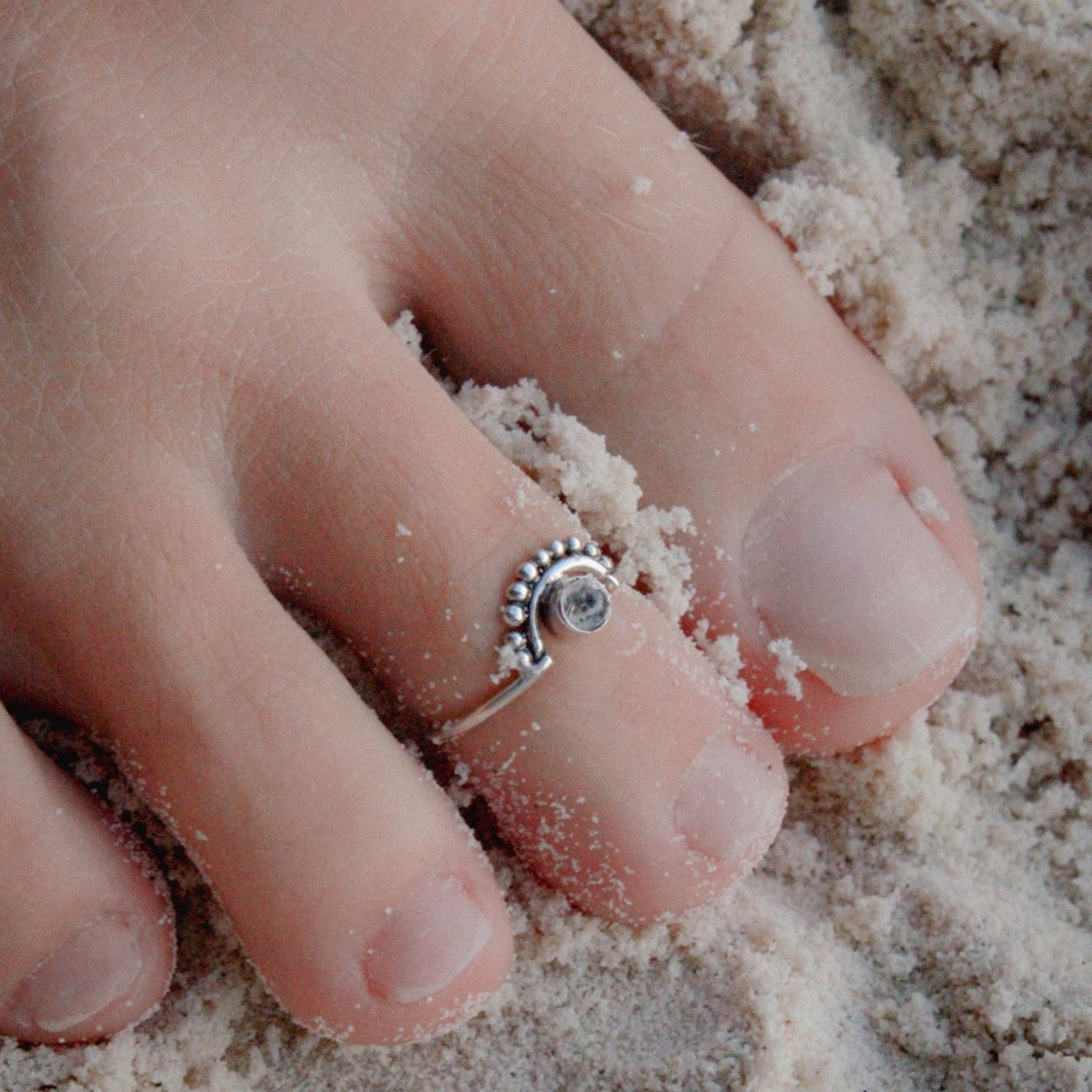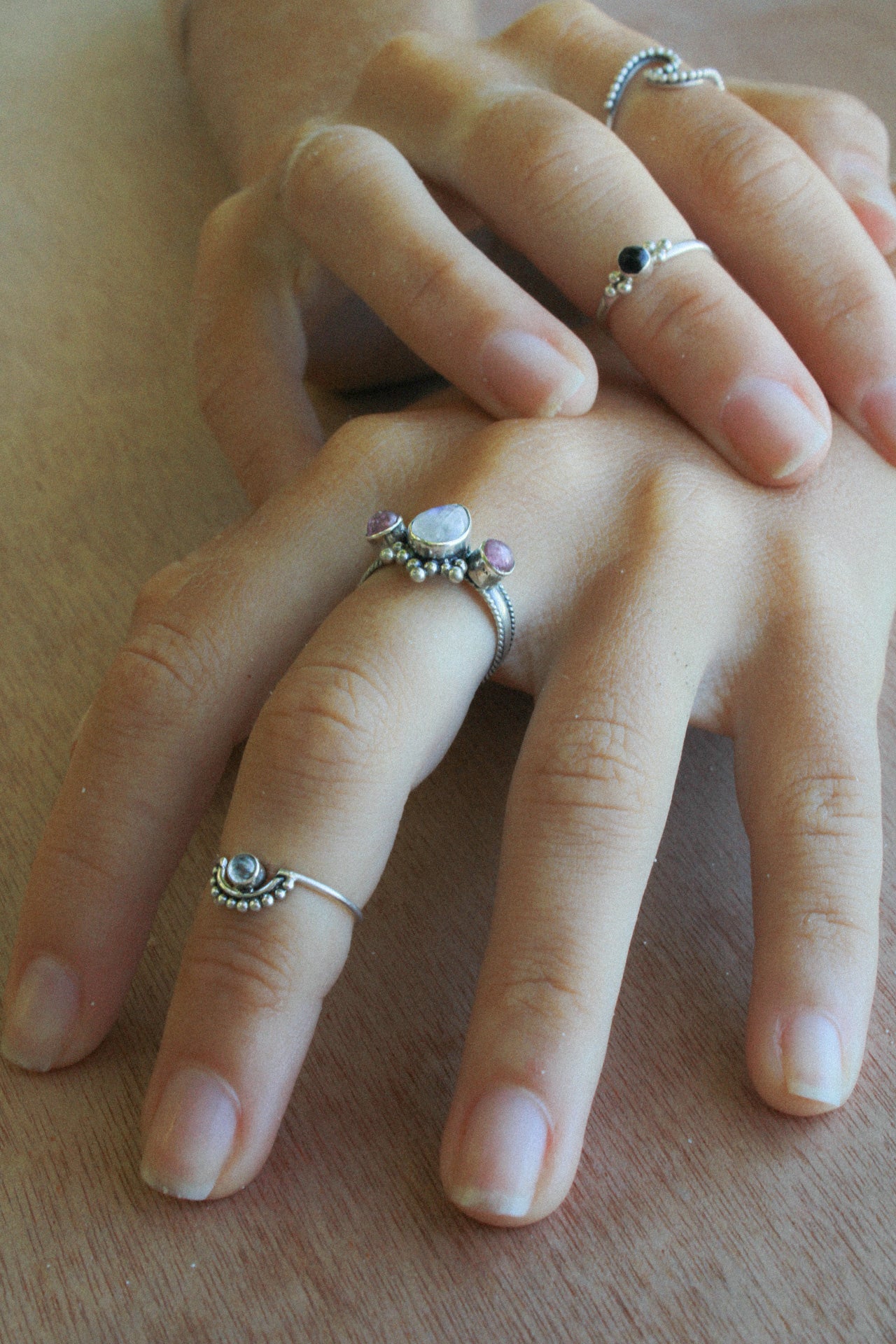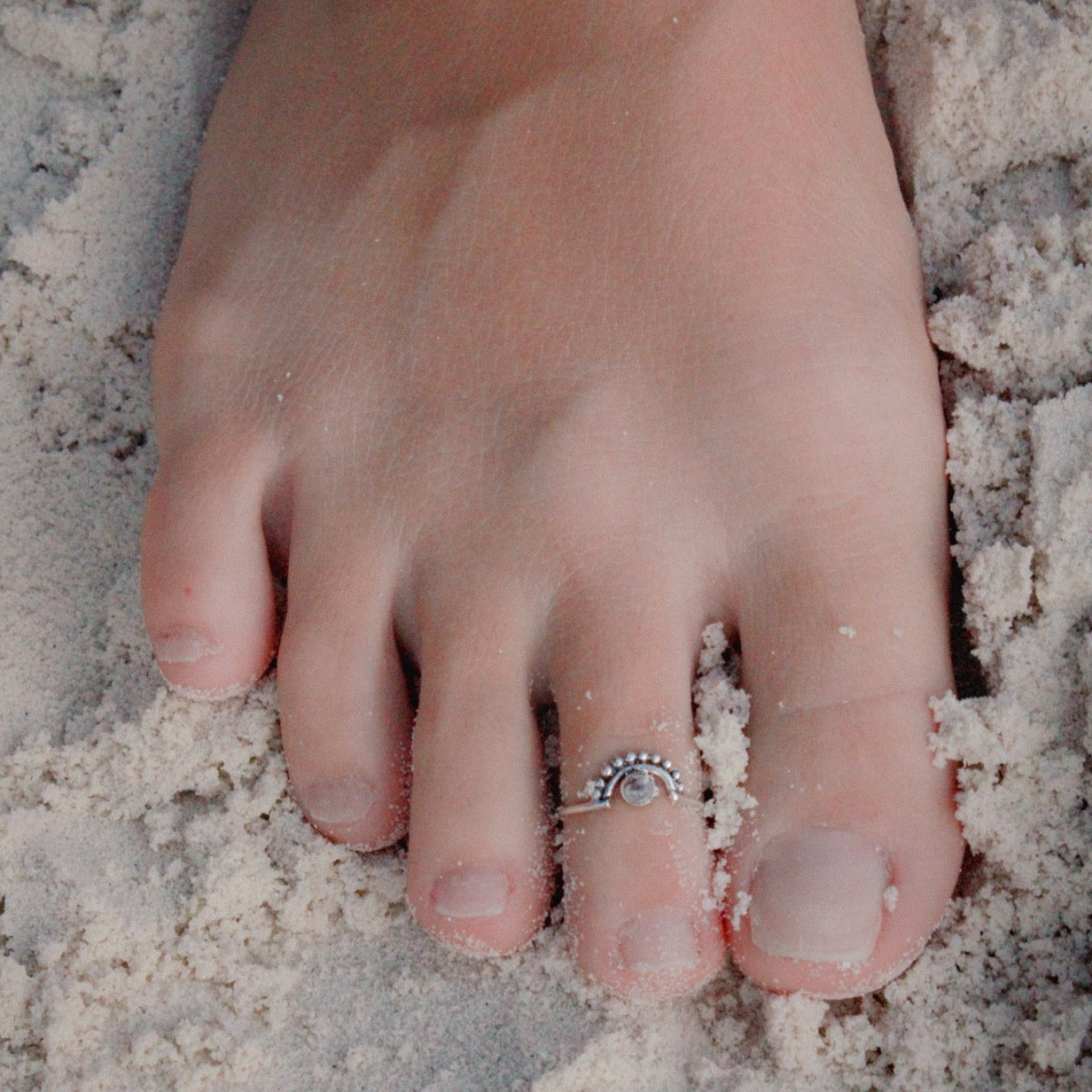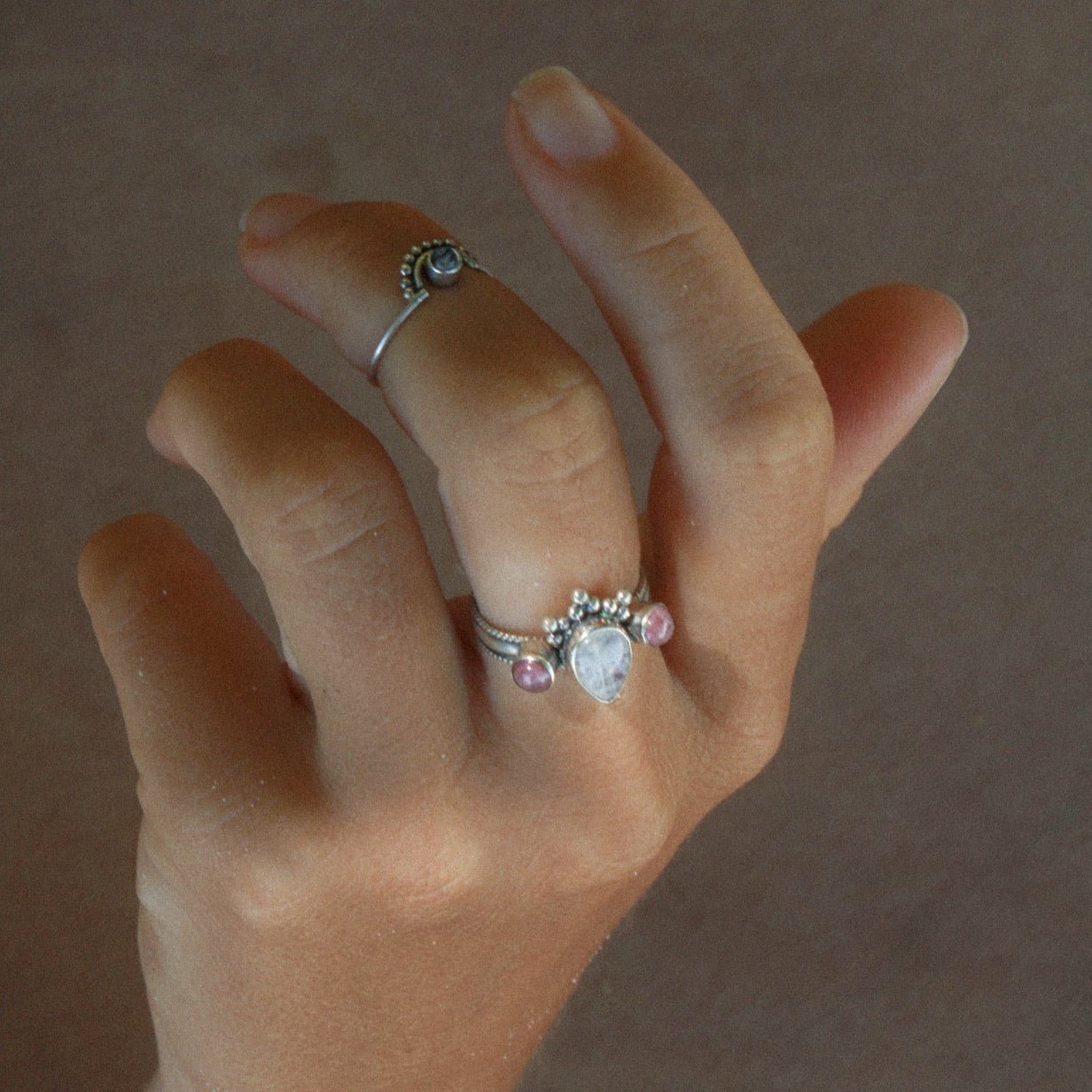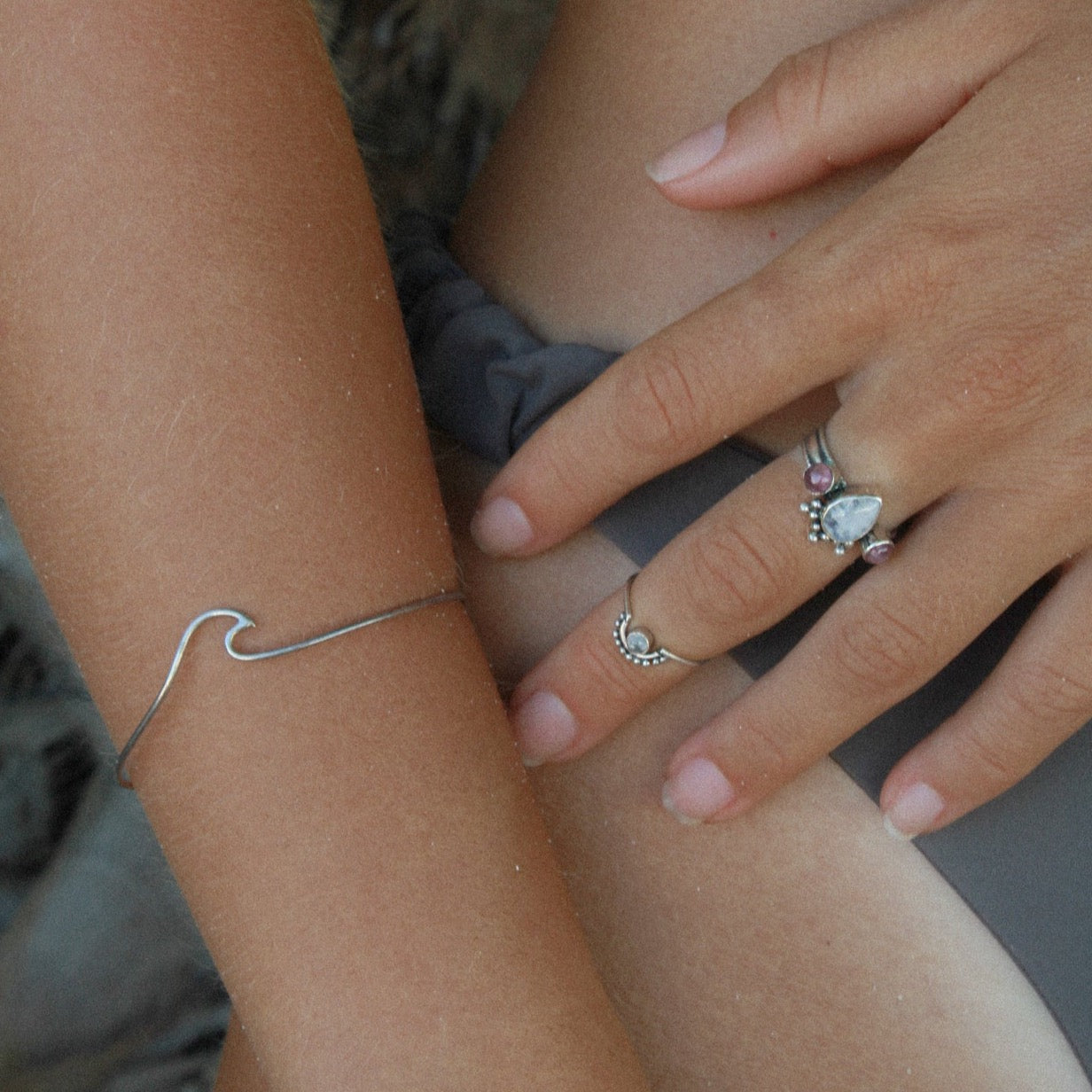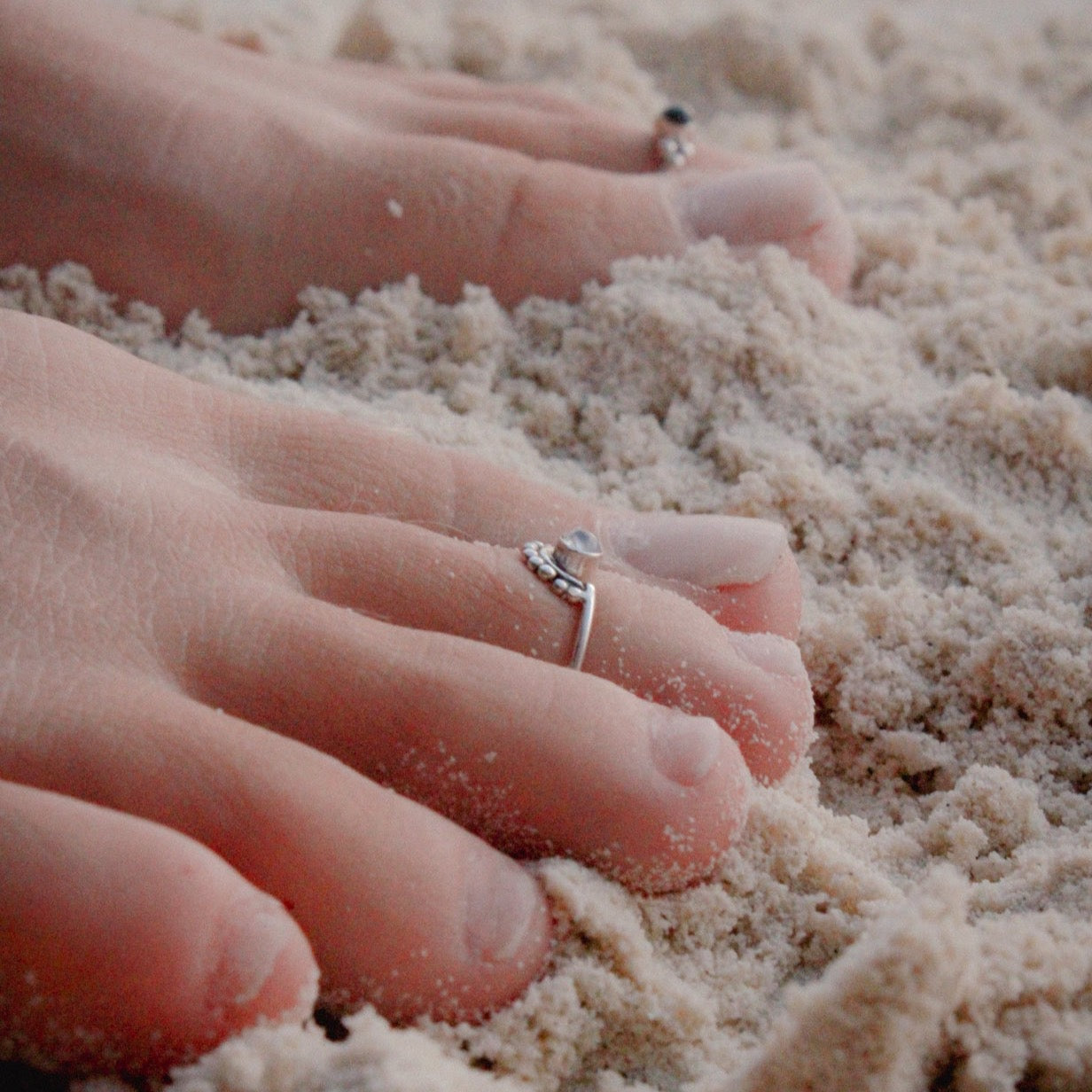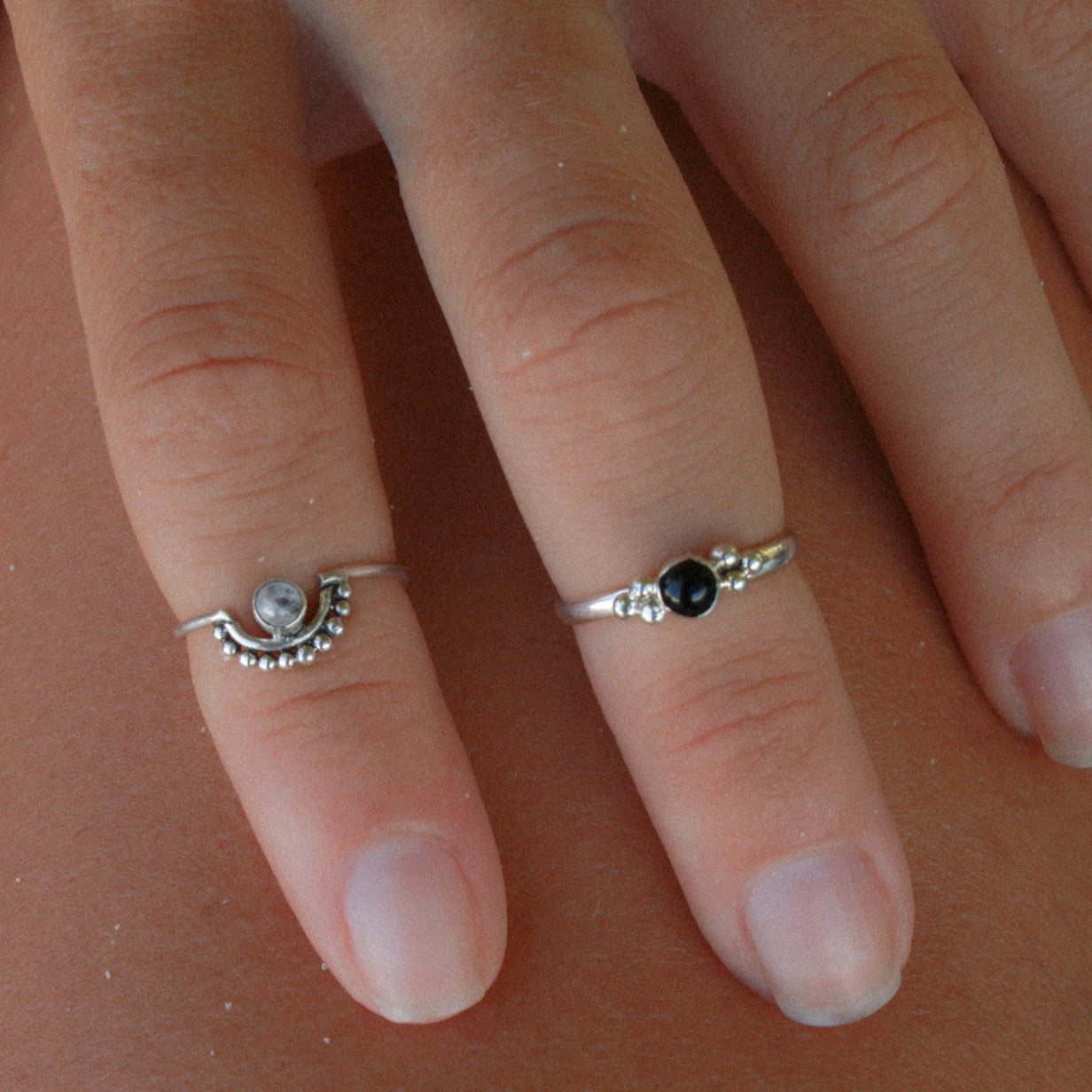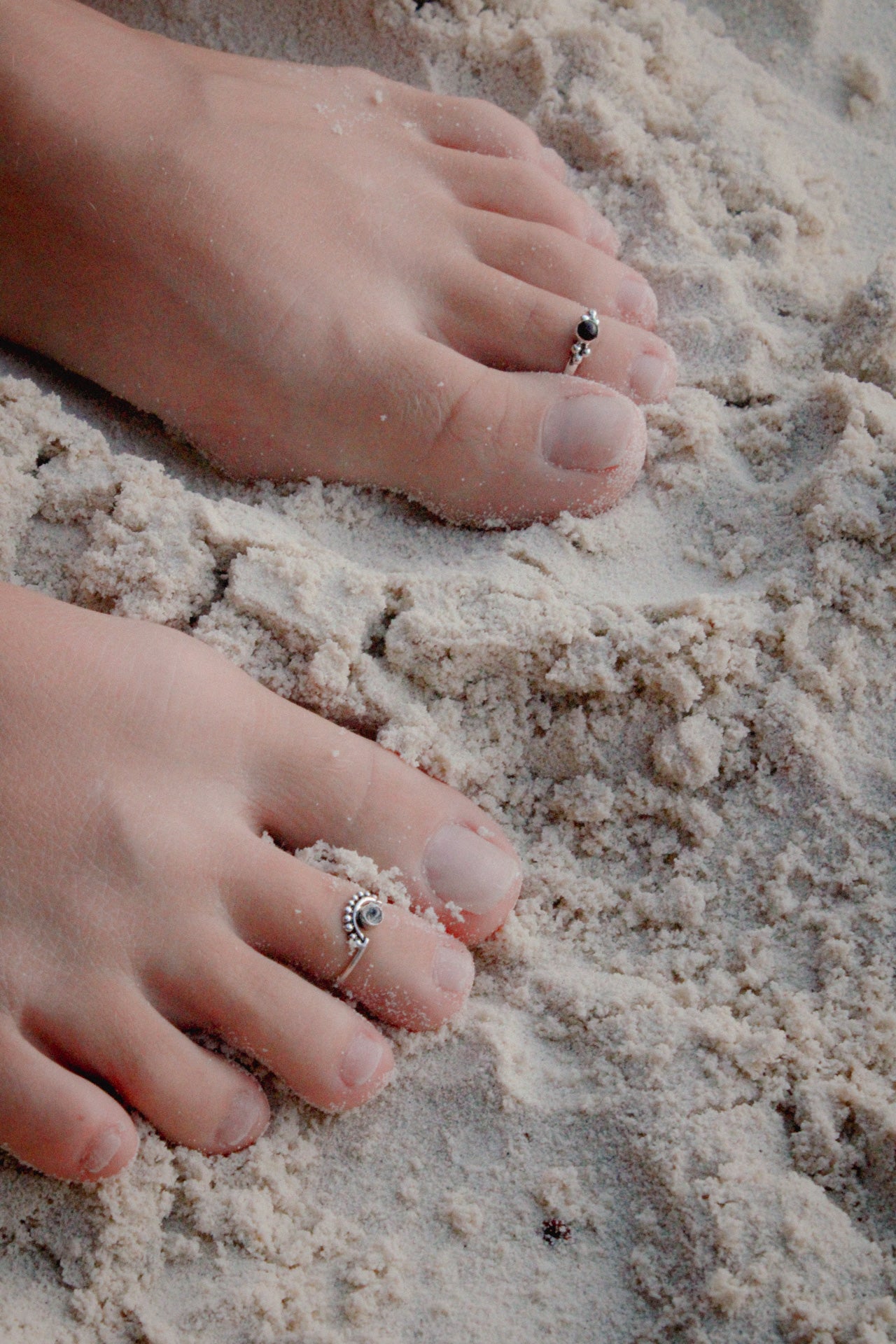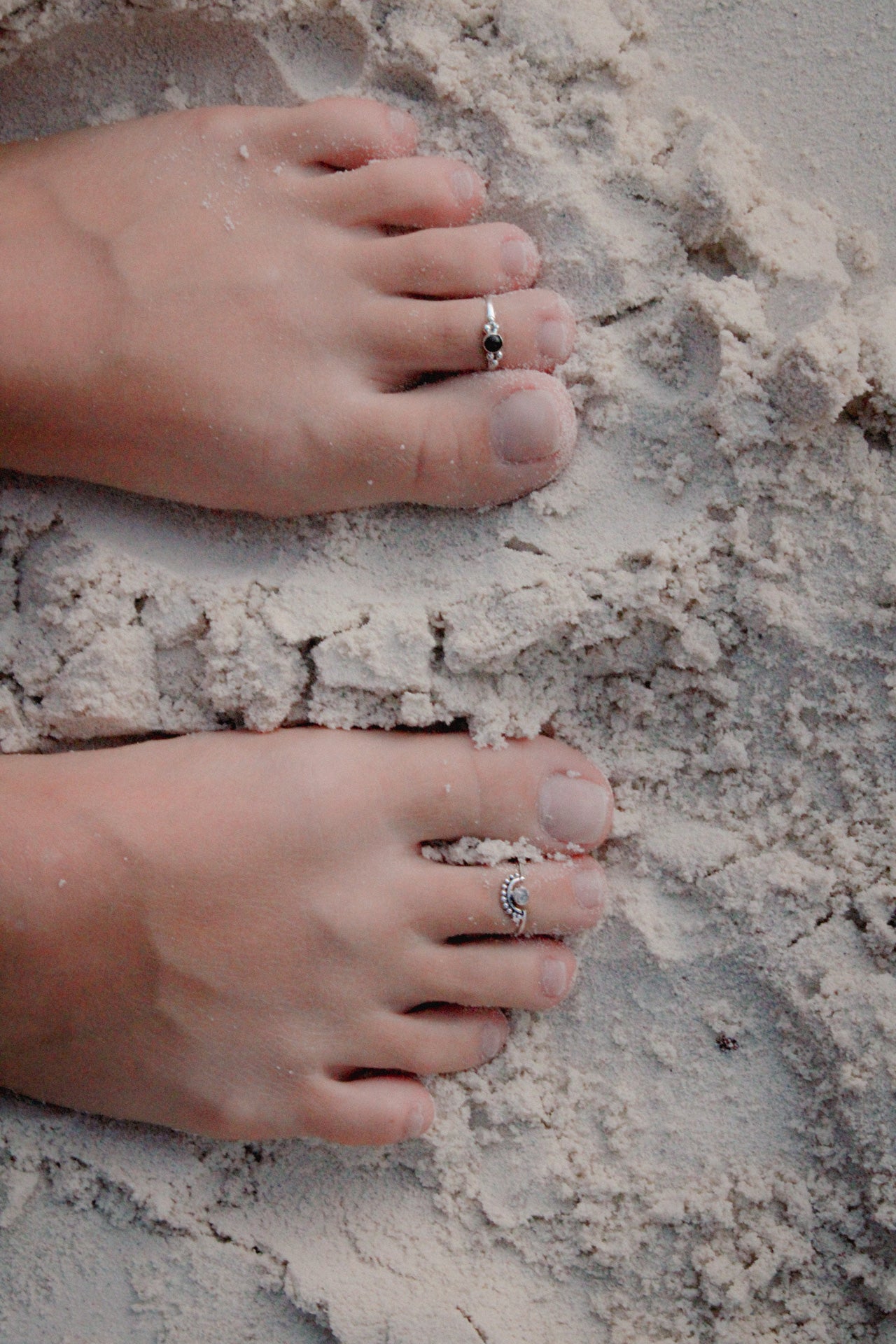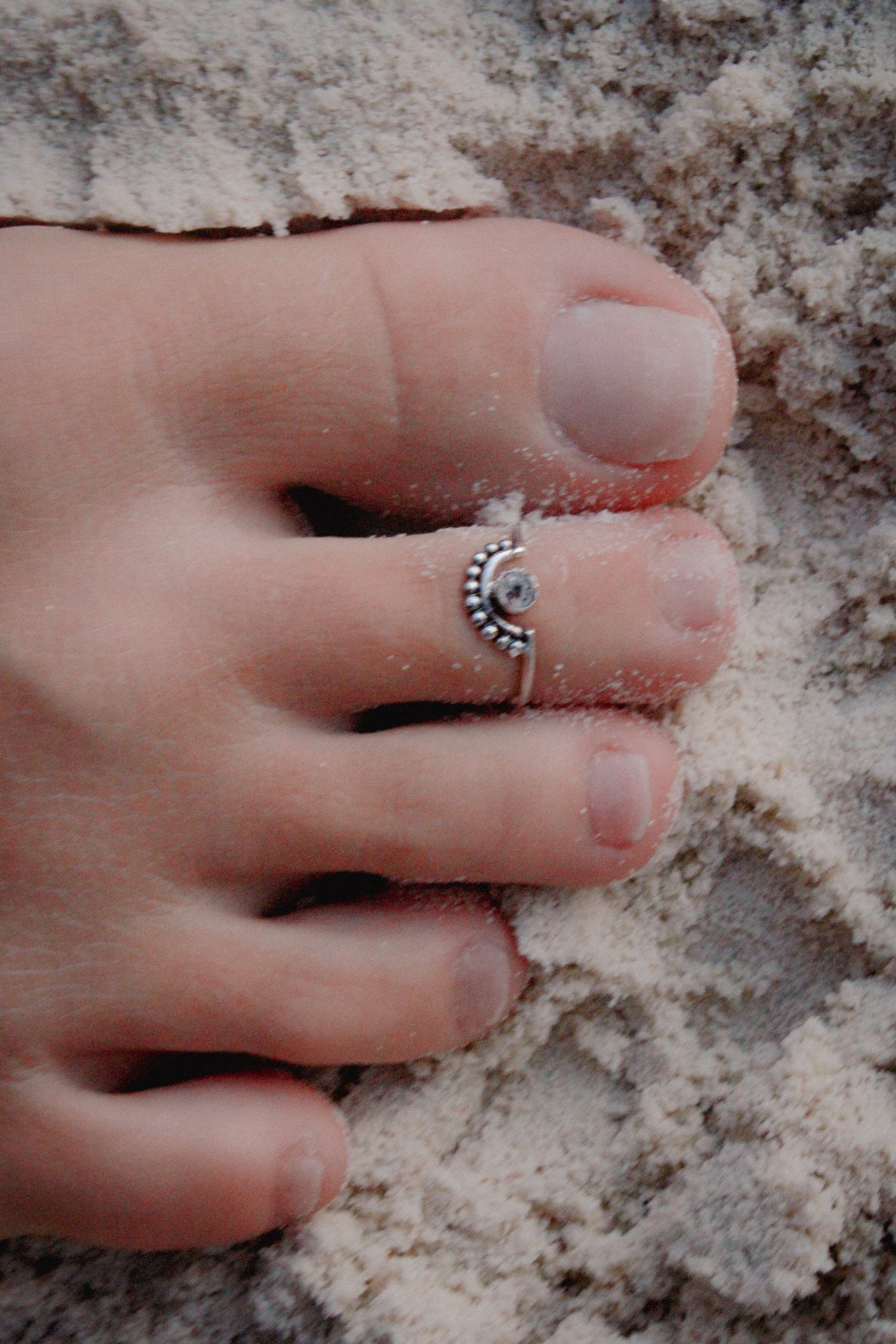 Anello piede/mezzo dito Aura
Anellino da piede o mezzo dito in Argento S925 con pietra di Luna.
Questo anello è l'immagine del Sole quando viene inghiottito al mare per lasciare posto alla Luna.
C'era un gioco che facevamo ad ogni tramonto che guardavamo, ossia il conto alla rovescia del tempo in cui il mare inghiottiva il sole: in 10 secondi la palla infuocata scompariva dietro la linea dell'orizzonte e rimaneva solo oceano, illuminato poi dalla luce della Luna.
Questo piccolo anello contiene una pepita di pietra i Luna non a caso infatti. Le piccole sfere argentate sono i suoi raggi, la sua aura, il suo alone che ogni notte rispecchia sul mare facendo luce nell'oscurità.
CARATTERISTICHE ANELLO
| | |
| --- | --- |
| Materiale | Argento Sterling 925  |
| Misura | regolabile |
| Pietra | pietra di Luna 4 mm |
Anello piede/mezzo dito Aura
Description
Anello piede/mezzo dito Aura
Details
Fatto a Mano
Etico
Sostenibile
Information
Spedizione in 24/48 ore lavorative
Pagamento sicuro con Carta di Credito/PayPal
ATLANTICA
Jewels from the World
When the world touches my eyes, and the ocean touches my skin, my dream comes true.
I transform this dream into something for you that can transmit emotions, passion, trust, and change.
This is where my story begins.