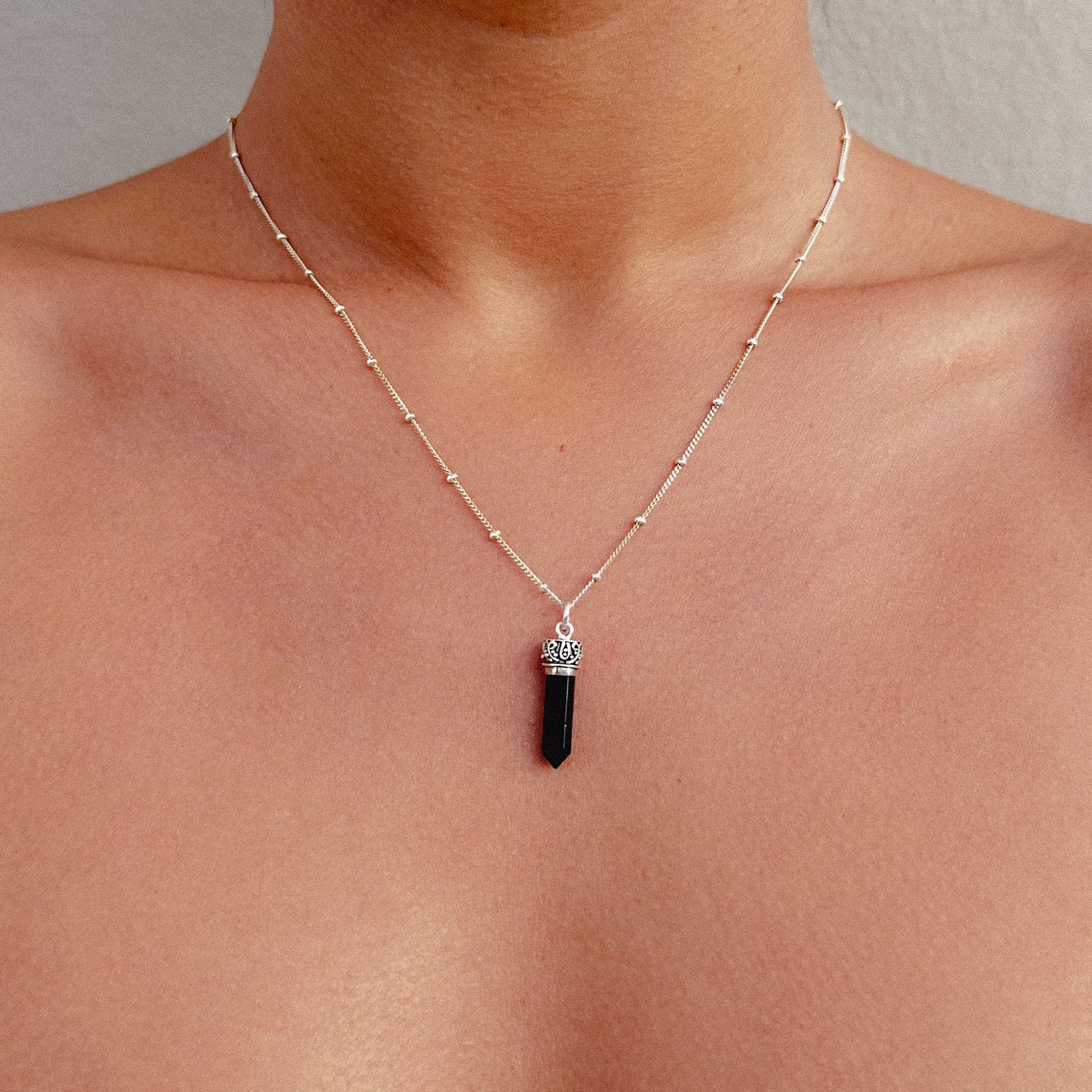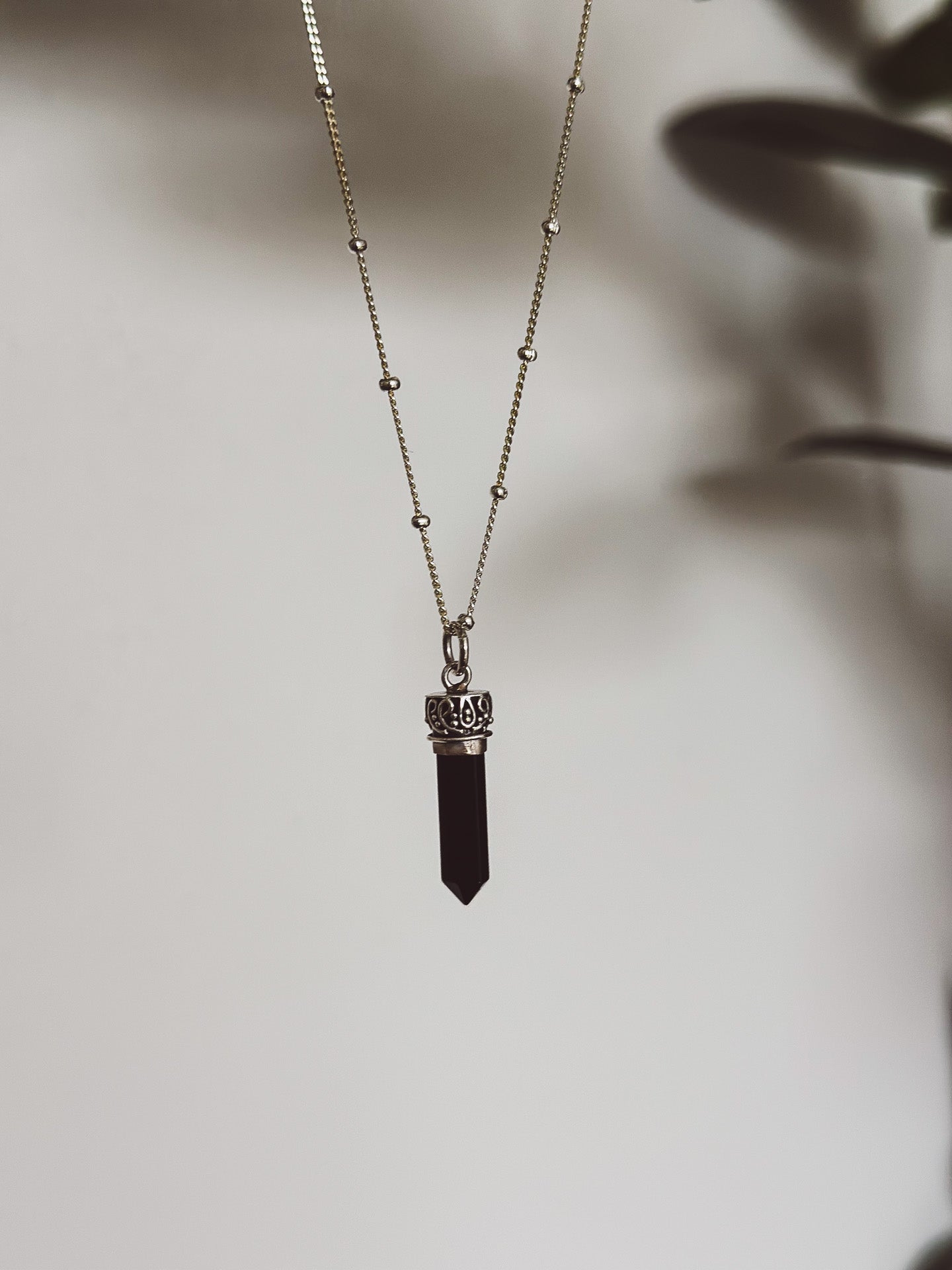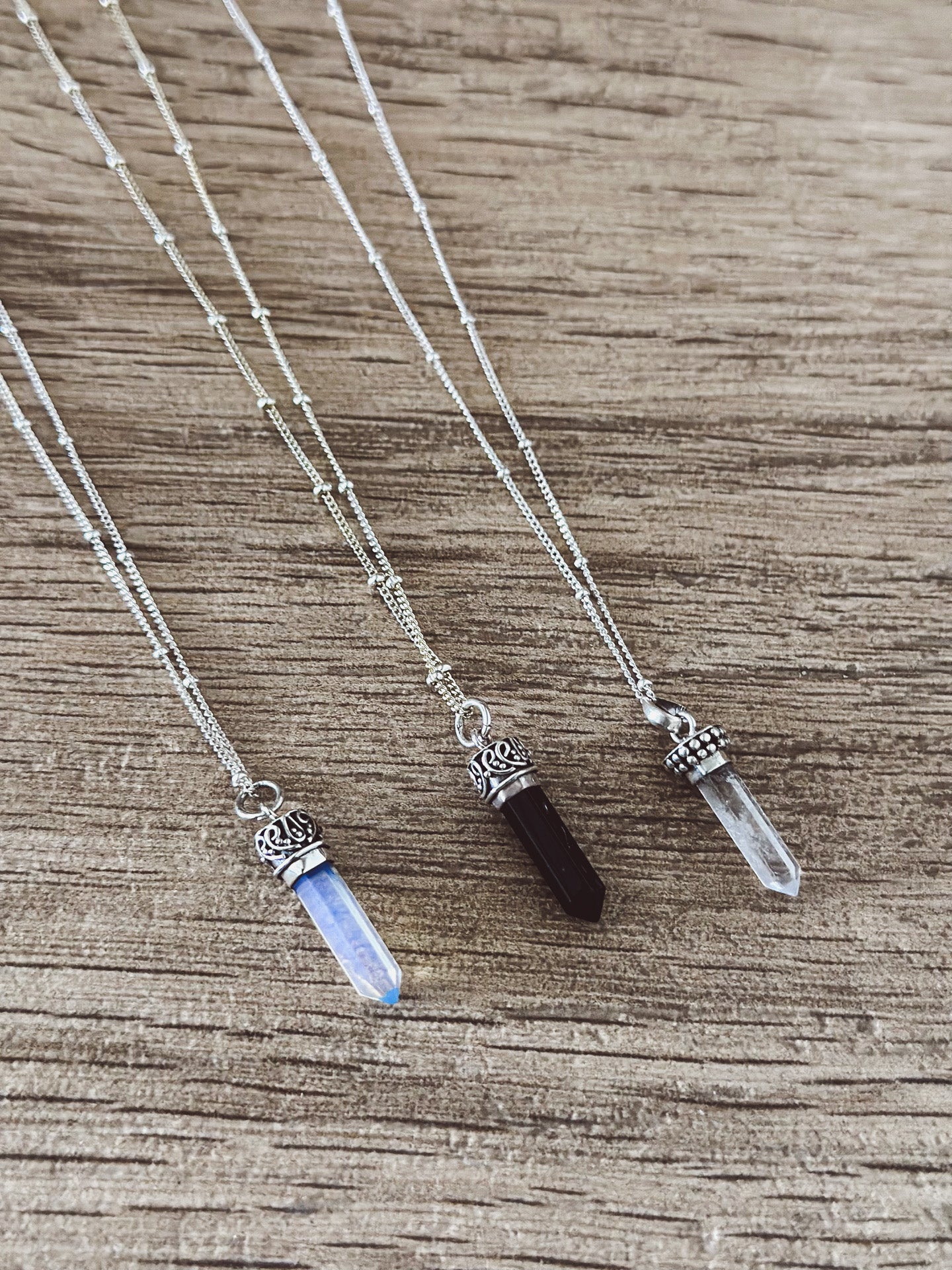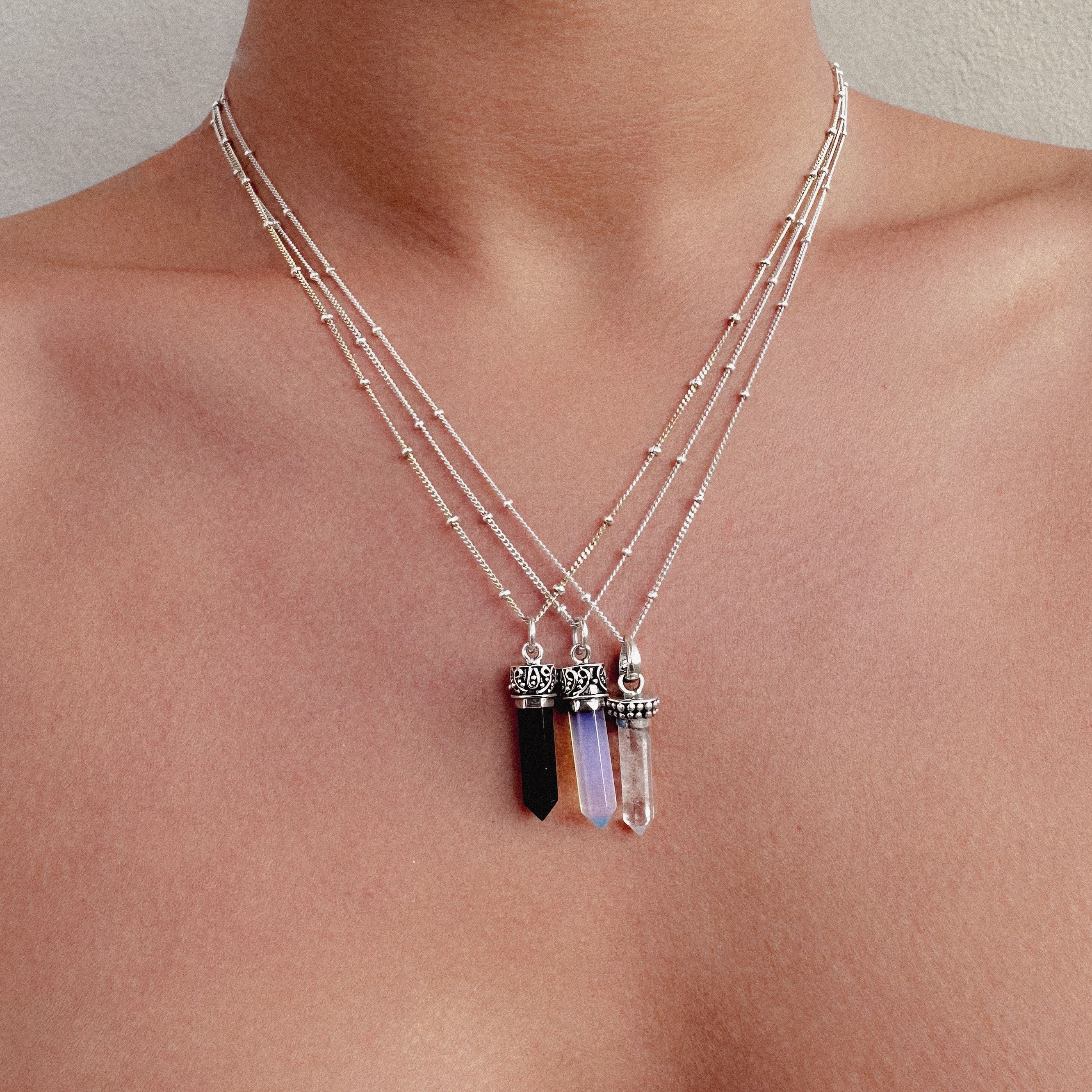 Collana in argento 925 con pendente cristalli in Onice nero.
Come tutte le pietre di questo colore, l'Onice Nero assorbe l'energia negativa per trasformarla in positiva.

Dona grande forza e permette ai bisogni e alle sensazioni del corpo di emergere. 
Sul piano emotivo è una pietra altamente calmante, capace di portare un senso di stabilità e sicurezza, dissipando l'ansia. Ci aiuta, inoltre, a separarci da abitudini, persone, stili di vita che è necessario eliminare.
A livello fisico l'Onice Nero agisce sul sistema nervoso, sulle orecchie, sull'udito, sul sistema immunitario, sui denti e sulle ossa. Risulta essere, inoltre, un valido aiuto per la regolazione dei fluidi corporei. È una pietra collegata con il primo Chakra, ovvero il Muladhara. 
CARATTERISTICHE
| | |
| --- | --- |
| Materiale | Argento Sterling 925  |
| Misura collana | 45 cm |
| Pietre | Cristallo di Onice nero |
Details
Fatto a Mano
Etico
Sostenibile
Information
Spedizione in 24/48 ore lavorative
Pagamento sicuro con Carta di Credito/PayPal
ATLANTICA
Jewels from the World
When the world touches my eyes, and the ocean touches my skin, my dream comes true.
I transform this dream into something for you that can transmit emotions, passion, trust, and change.
This is where my story begins.