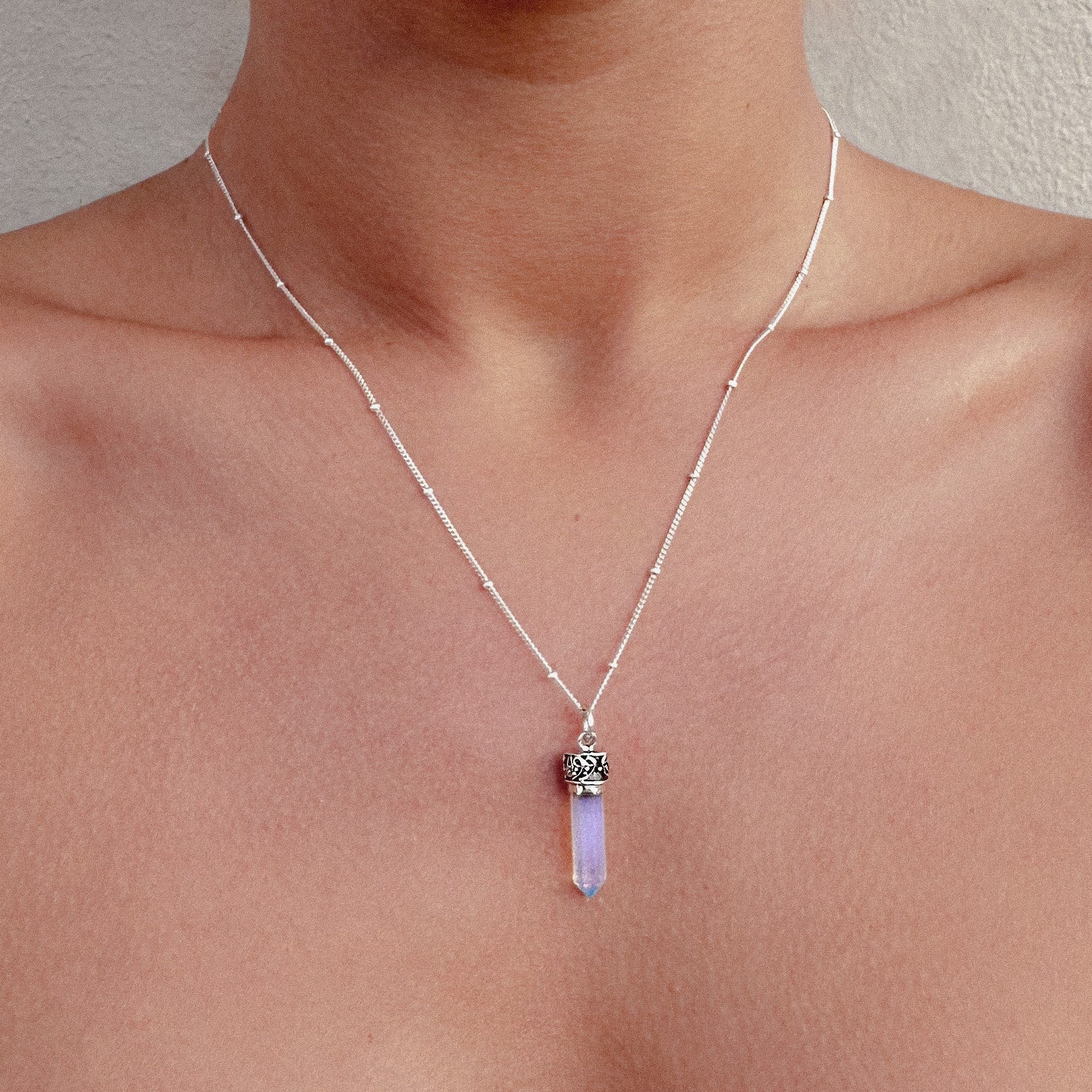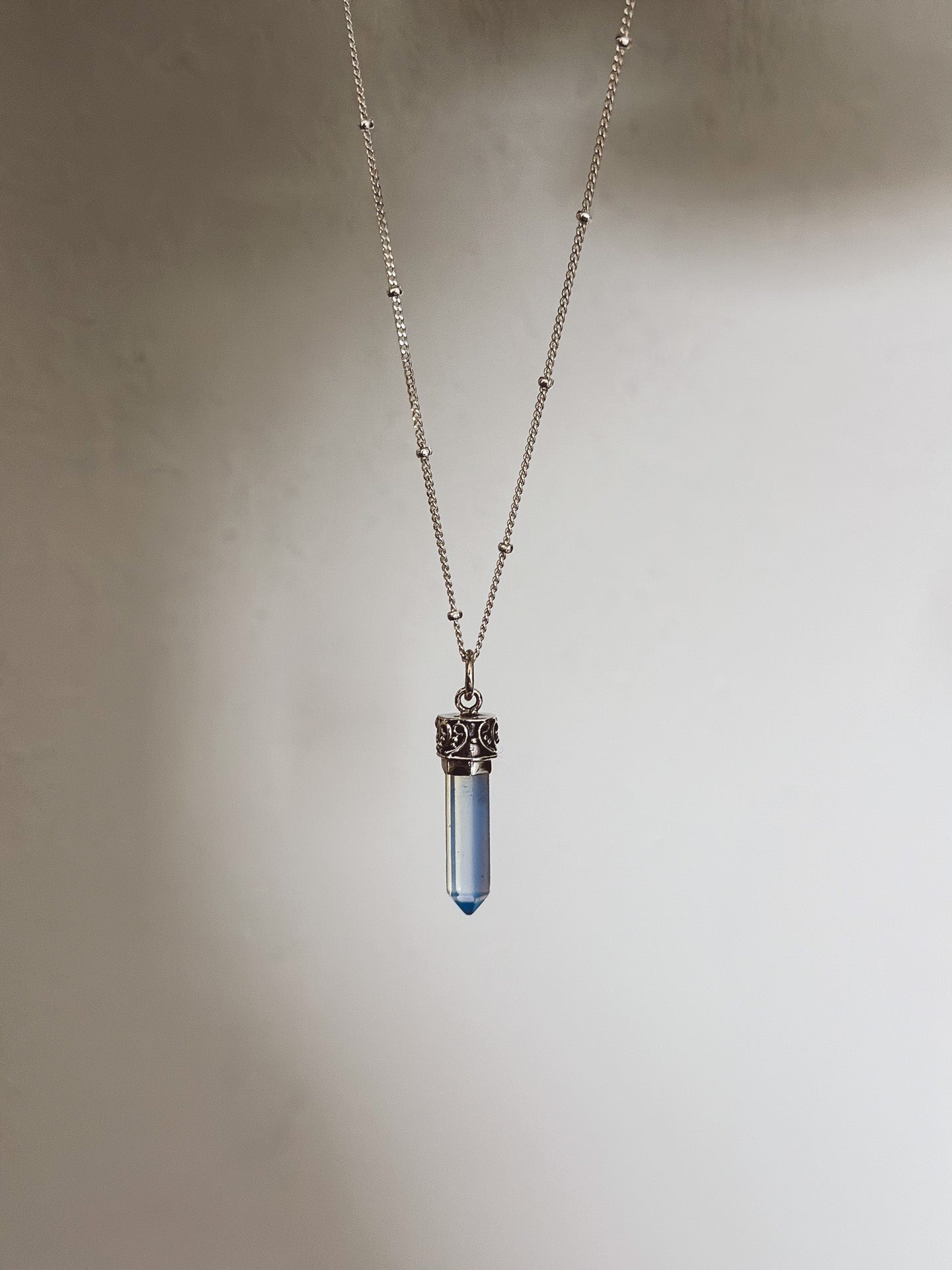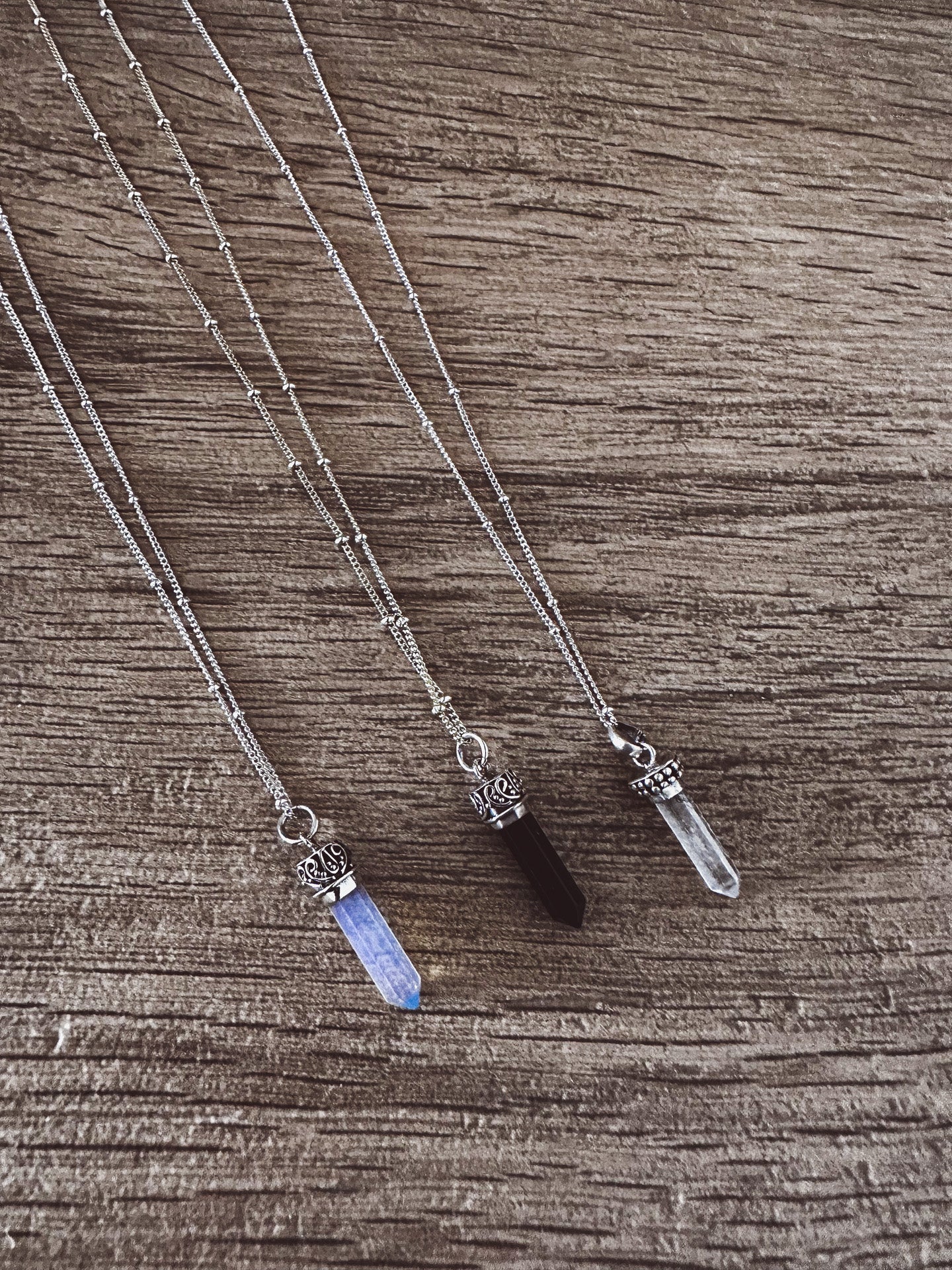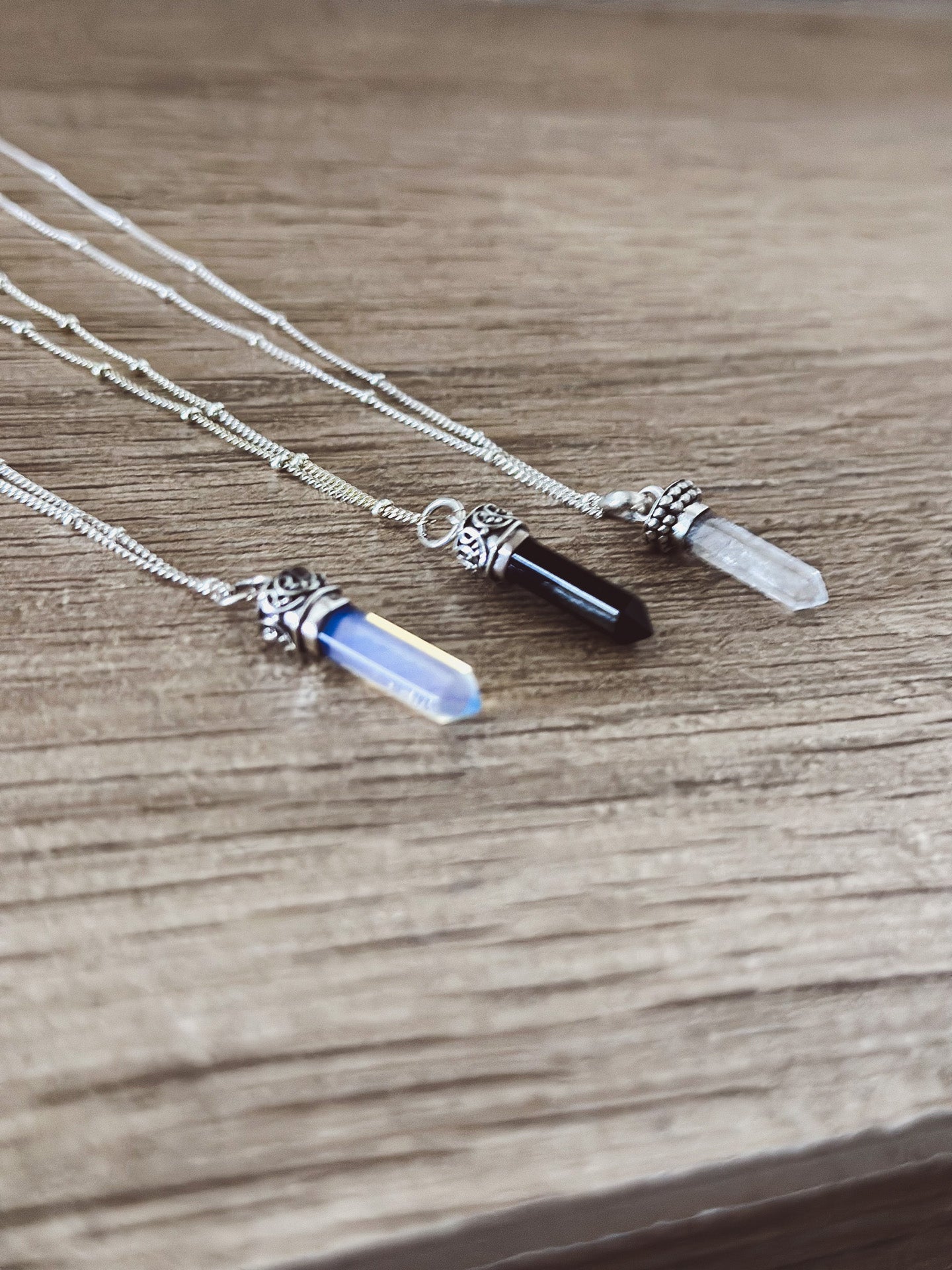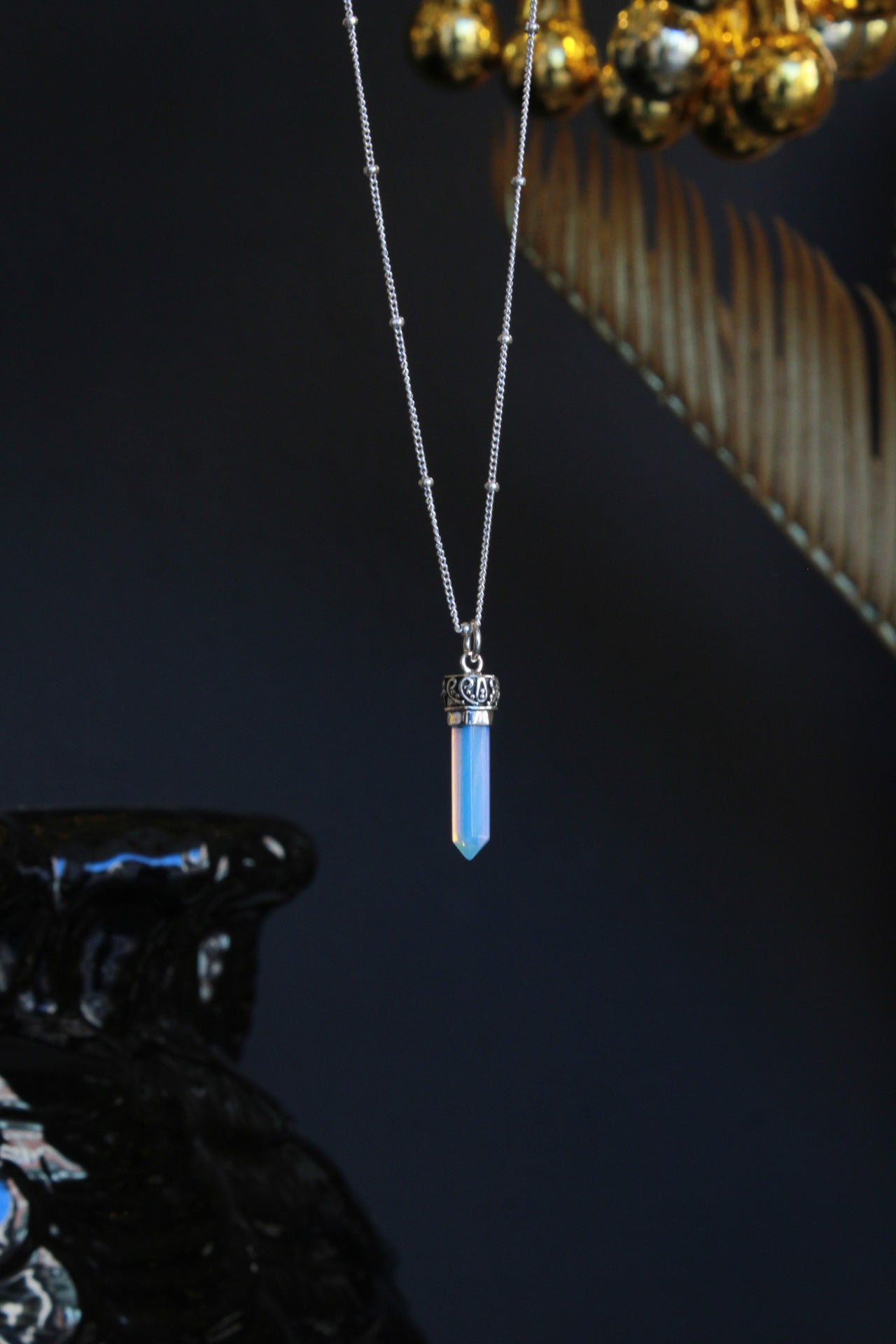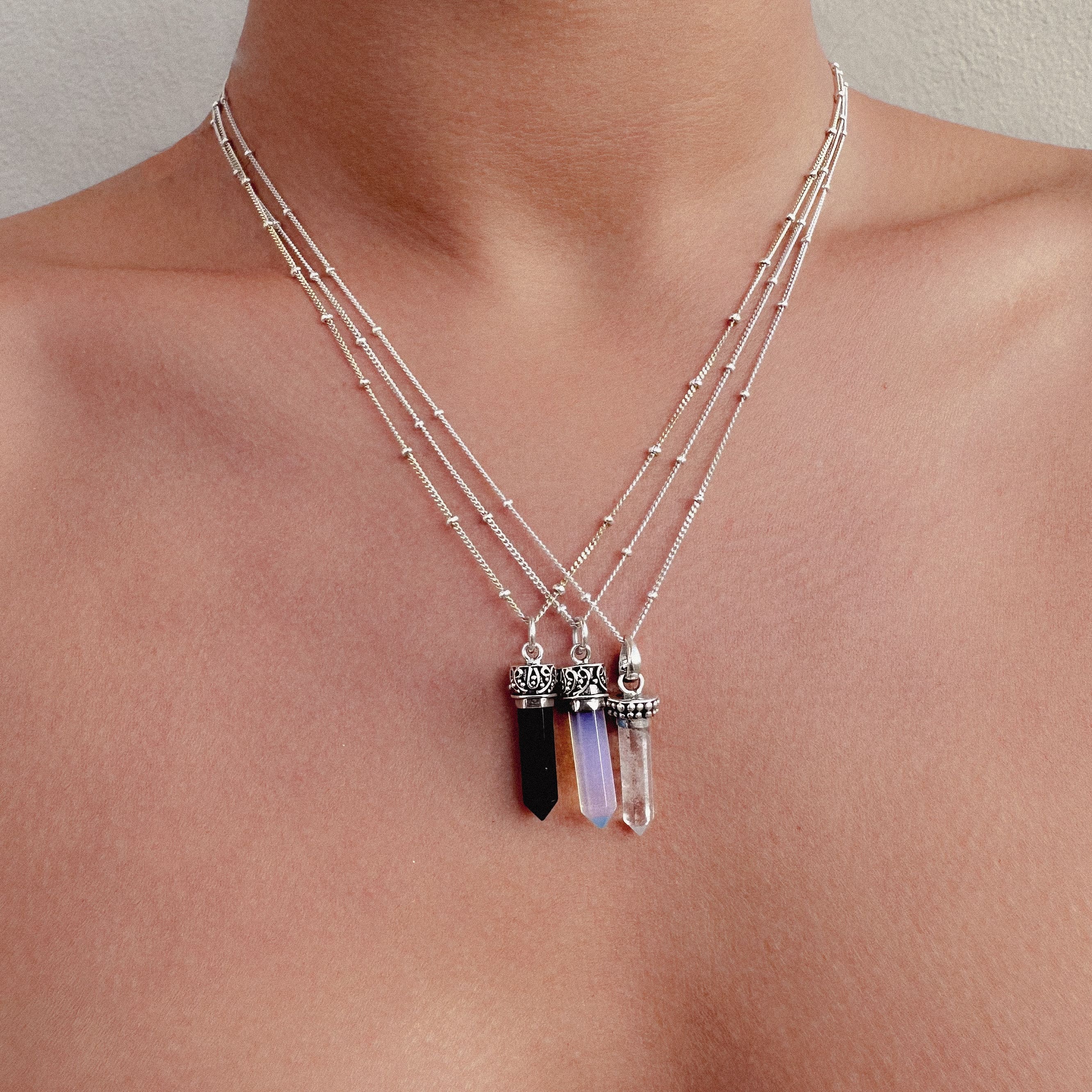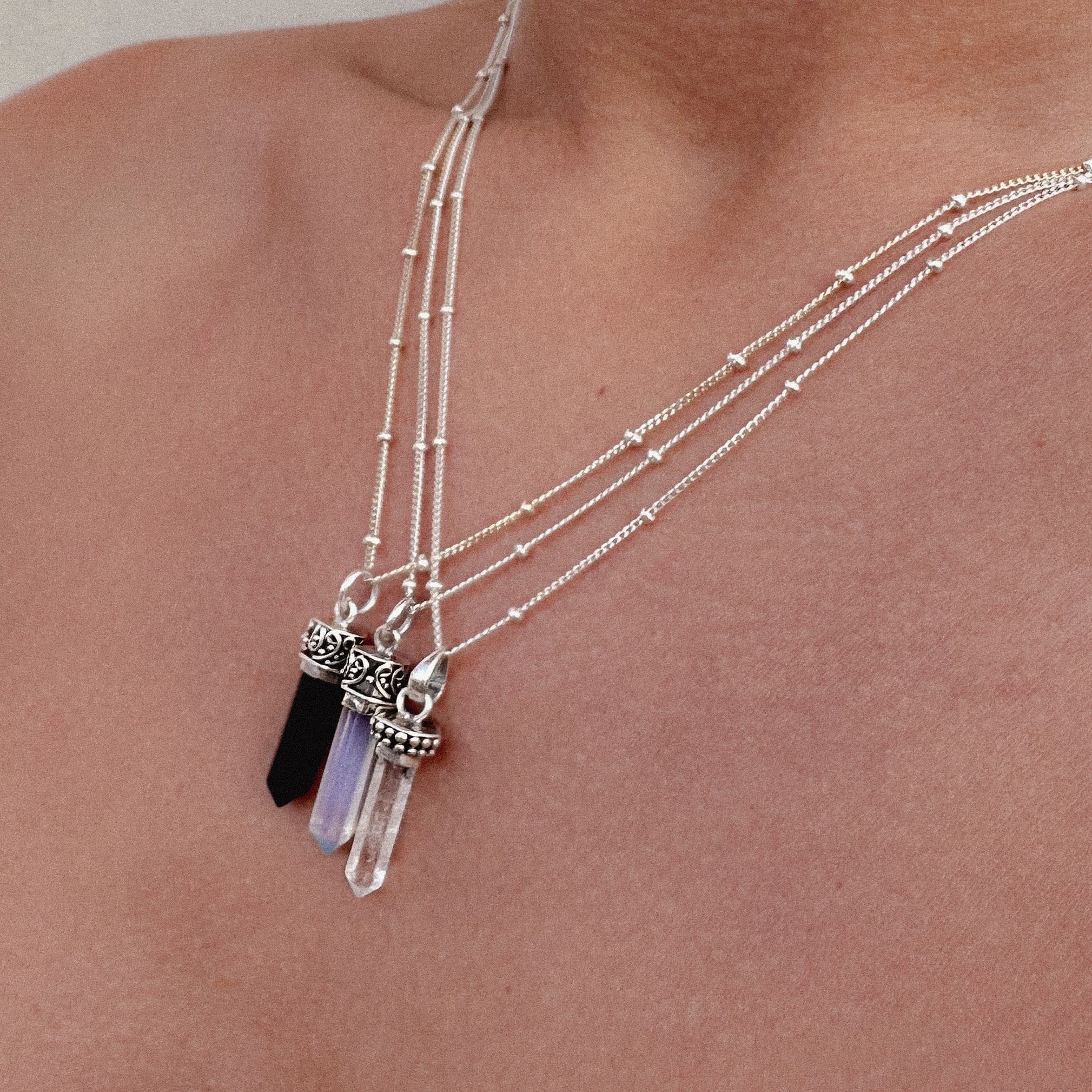 Collana in Argento 925 con pendente cristallo in Pietra di Luna.
Si dice che la pietra di luna aiuti a ritrovare il sonno perduto. Protegge durante i viaggi, specialmente quelli che prevedono l'attraversamento delle acque o sono effettuati durante la notte.
E' allineata con il sistema riproduttivo femminile. Accompagna con dolcezza la donna in gravidanza e favorisce il concepimento. Allevia i dolori del ciclo mestruale e quelli che spesso accompagnano l'ovulazione. Porta equilibrio a livello ormonale ed è utile contro la ritenzione dei liquidi. Può essere utilizzata per favorire l'eliminazione delle tossine dal corpo.
La sua luce riflessa rischiara i nostri pensieri, donandoci buoni consigli. Non solo, ha un forte potere equilibrante e calmante. Indossandola costantemente, aiuta a rendere più forte la personalità, a esprimersi con sicurezza invece che reprimere pensieri ed emozioni.

A livello spirituale la pietra di luna aiuta ad armonizzarsi con i cicli della vita e della natura, mettendo da parte quei ritmi frenetici ai quali tanto ci siamo abituati a ubbidire. Chi desidera fare un viaggio interiore non dovrebbe certo rinunciare alla pietra di luna in meditazione, aiuterà anche a recuperare alcuni aspetti perduti della propria personalità.
CARATTERISTICHE
| | |
| --- | --- |
| Materiale | Argento Sterling 925  |
| Misura collana | 45 cm |
| Pietre | cristallo di Pietra di Luna |
Details
Fatto a Mano
Etico
Sostenibile
Information
Spedizione in 24/48 ore lavorative
Pagamento sicuro con Carta di Credito/PayPal
ATLANTICA
Jewels from the World
When the world touches my eyes, and the ocean touches my skin, my dream comes true.
I transform this dream into something for you that can transmit emotions, passion, trust, and change.
This is where my story begins.