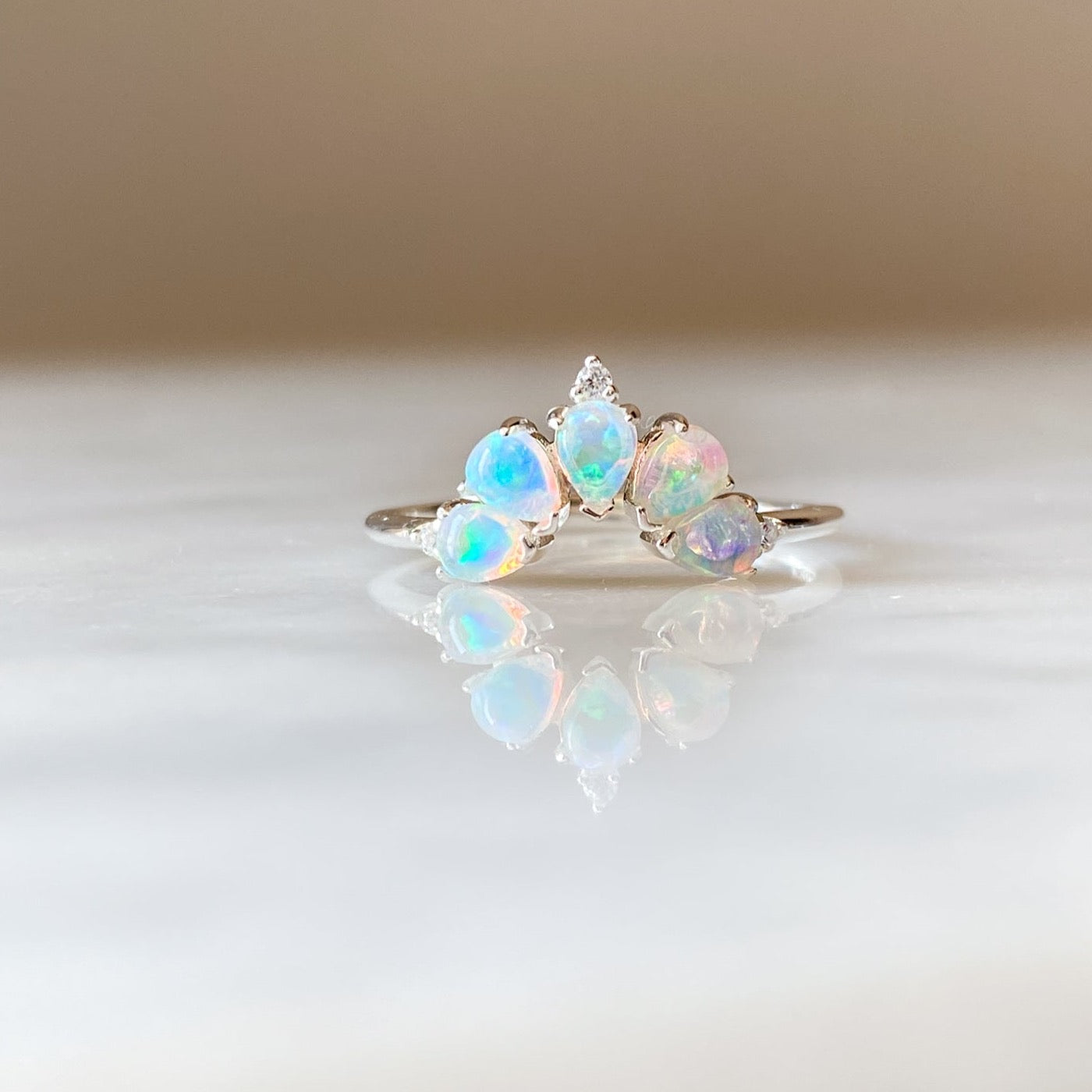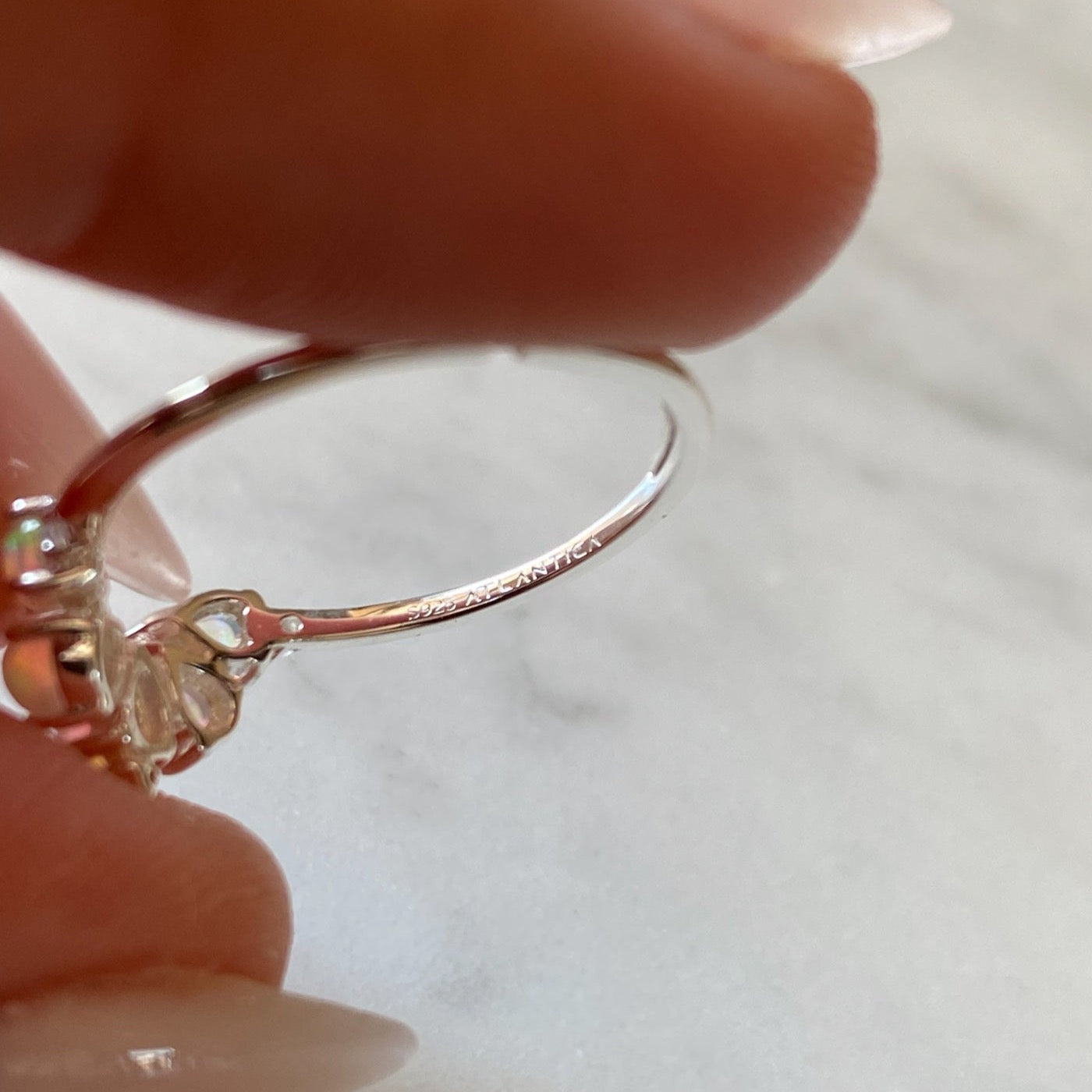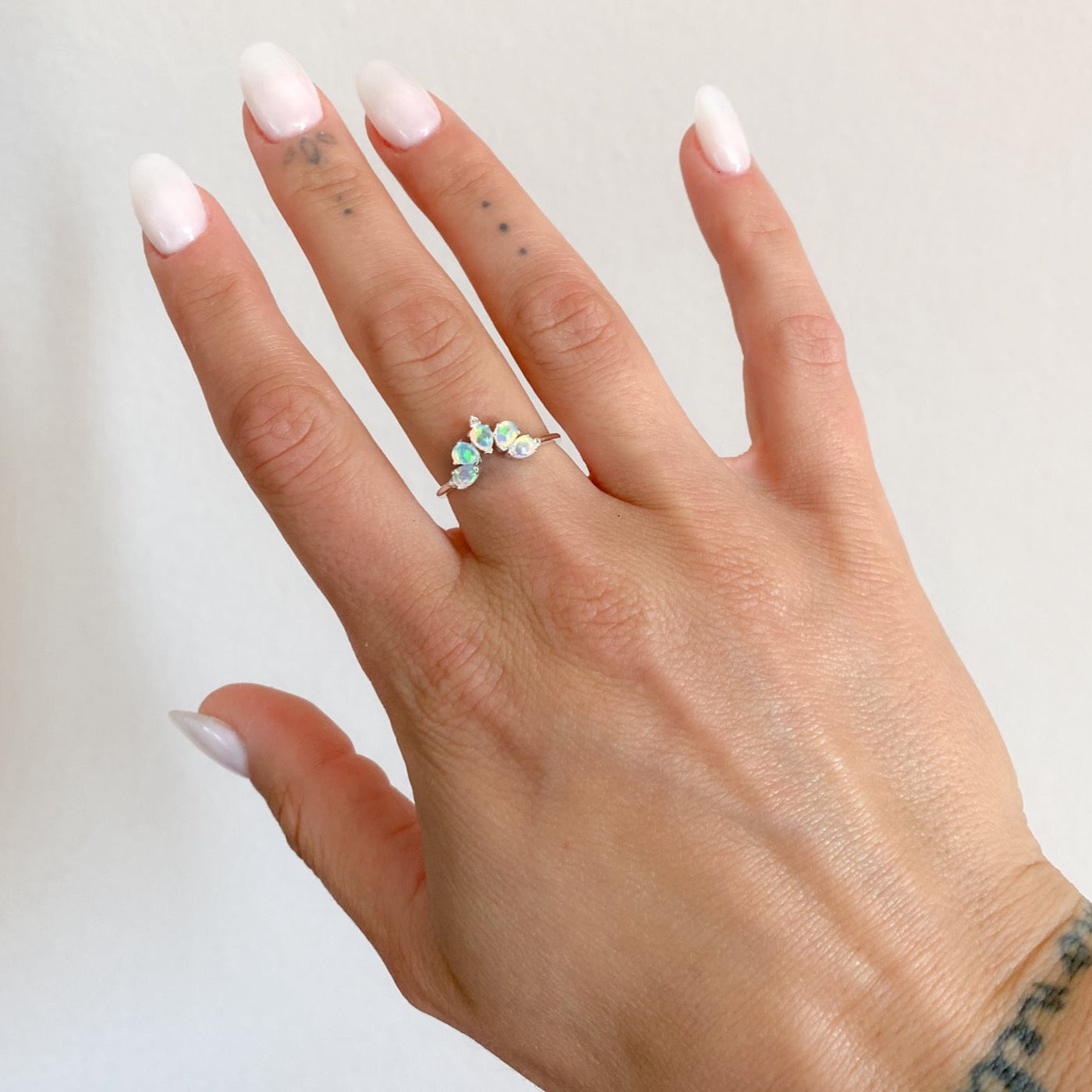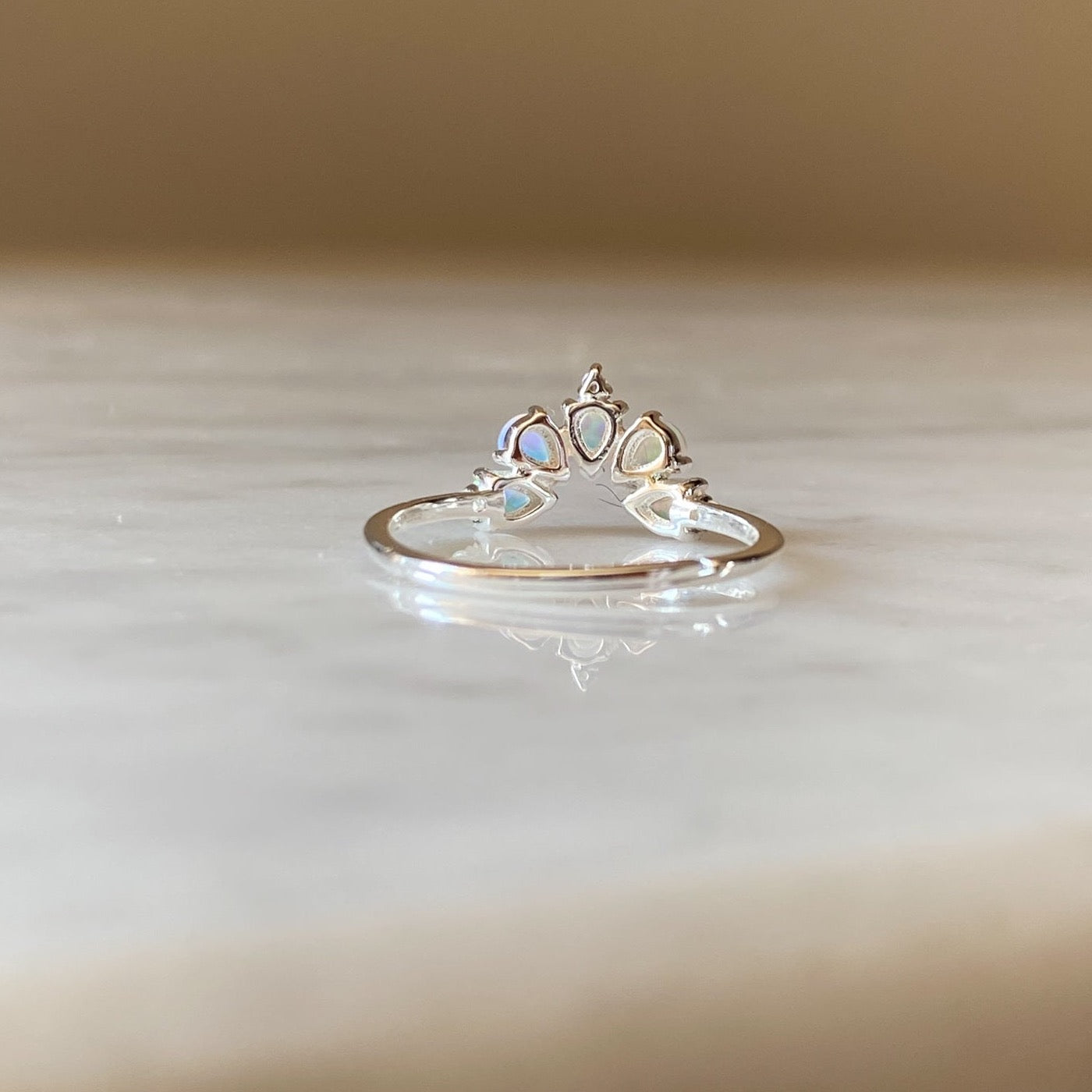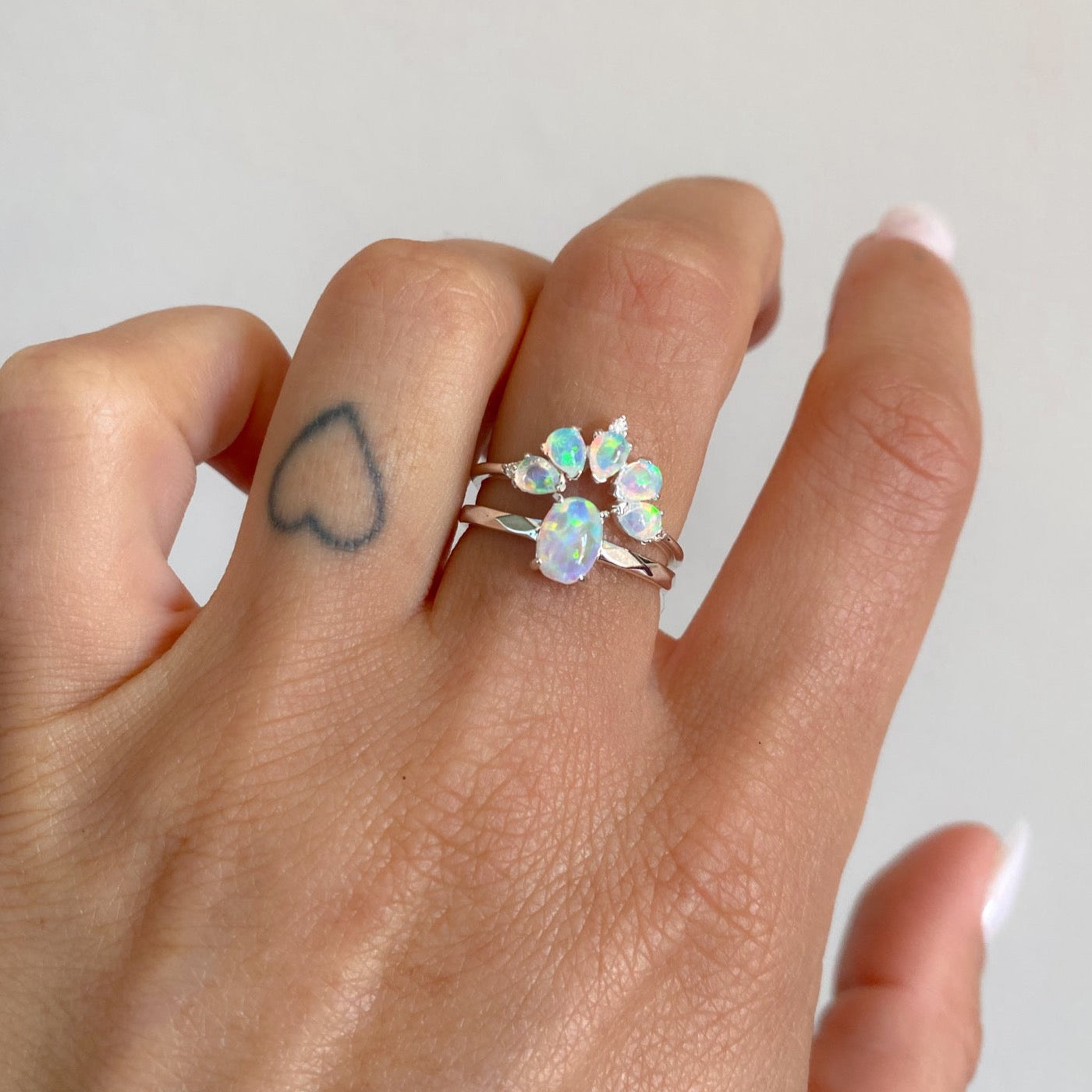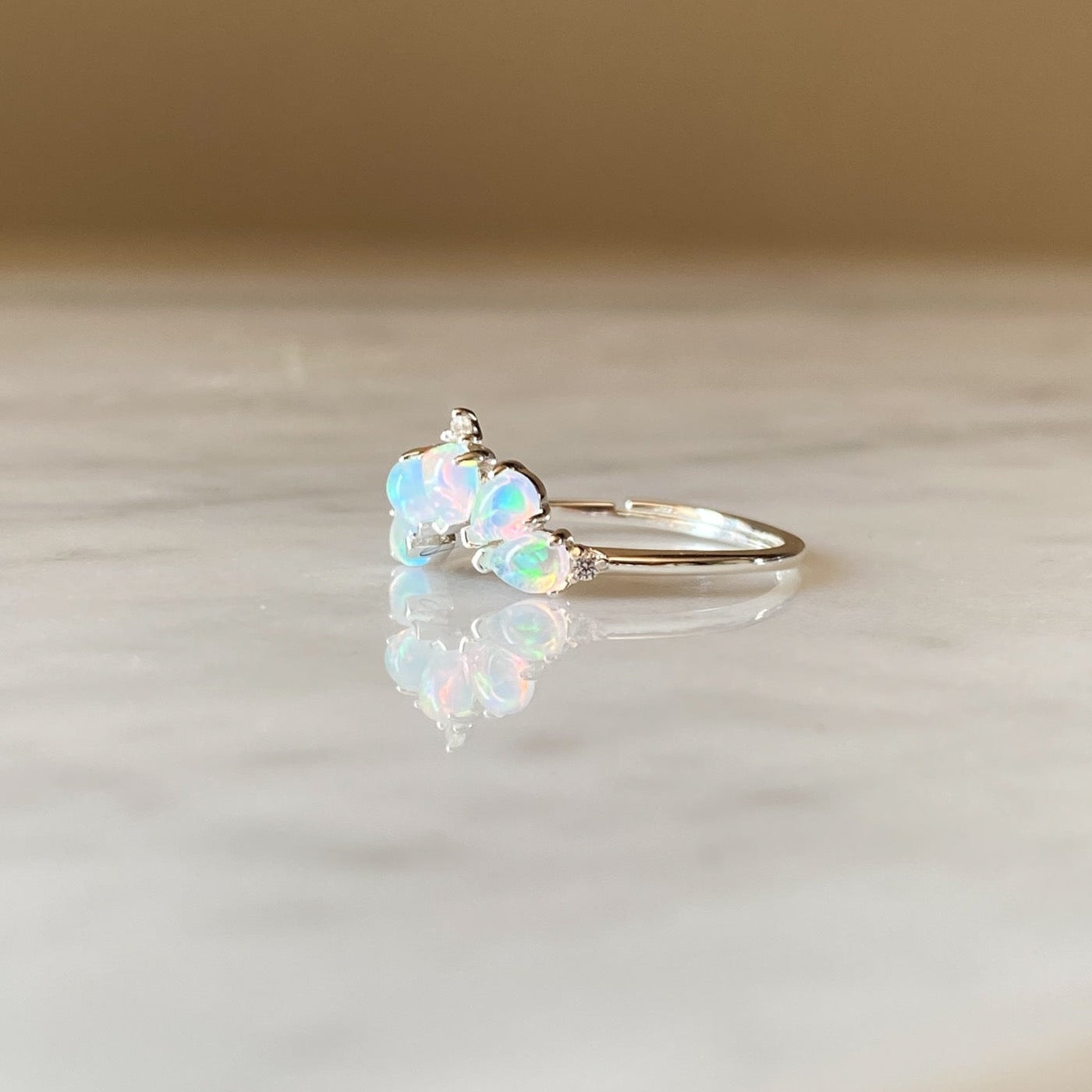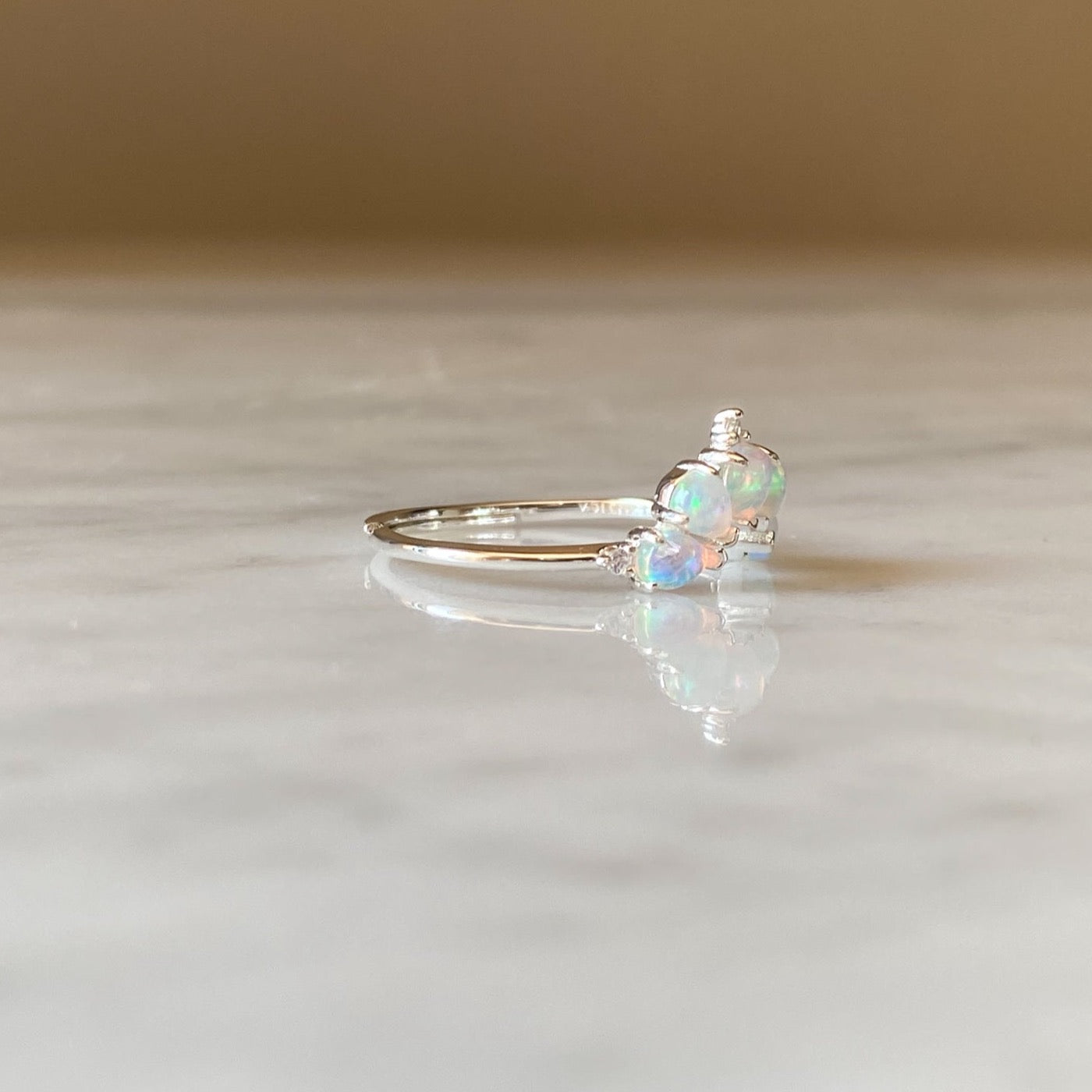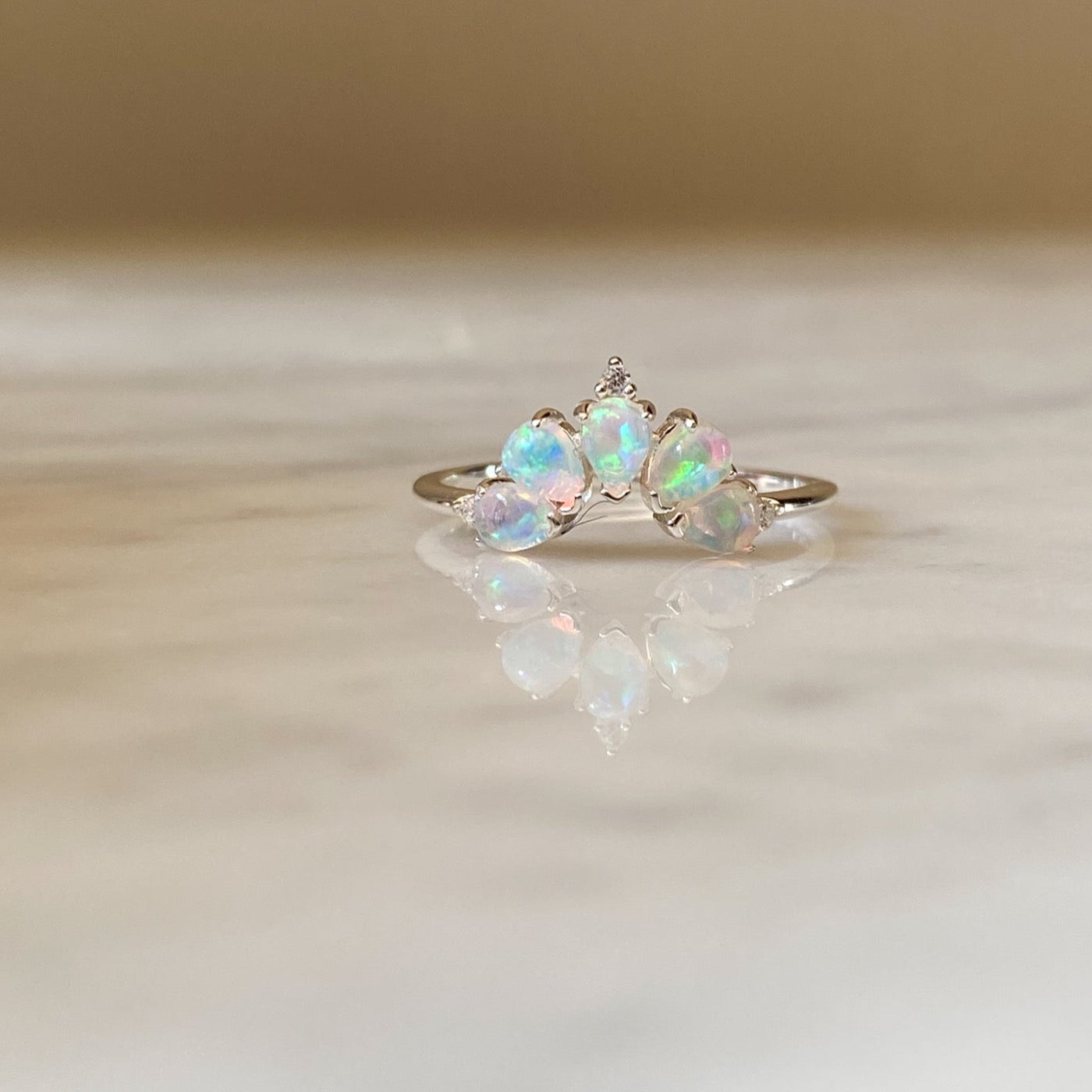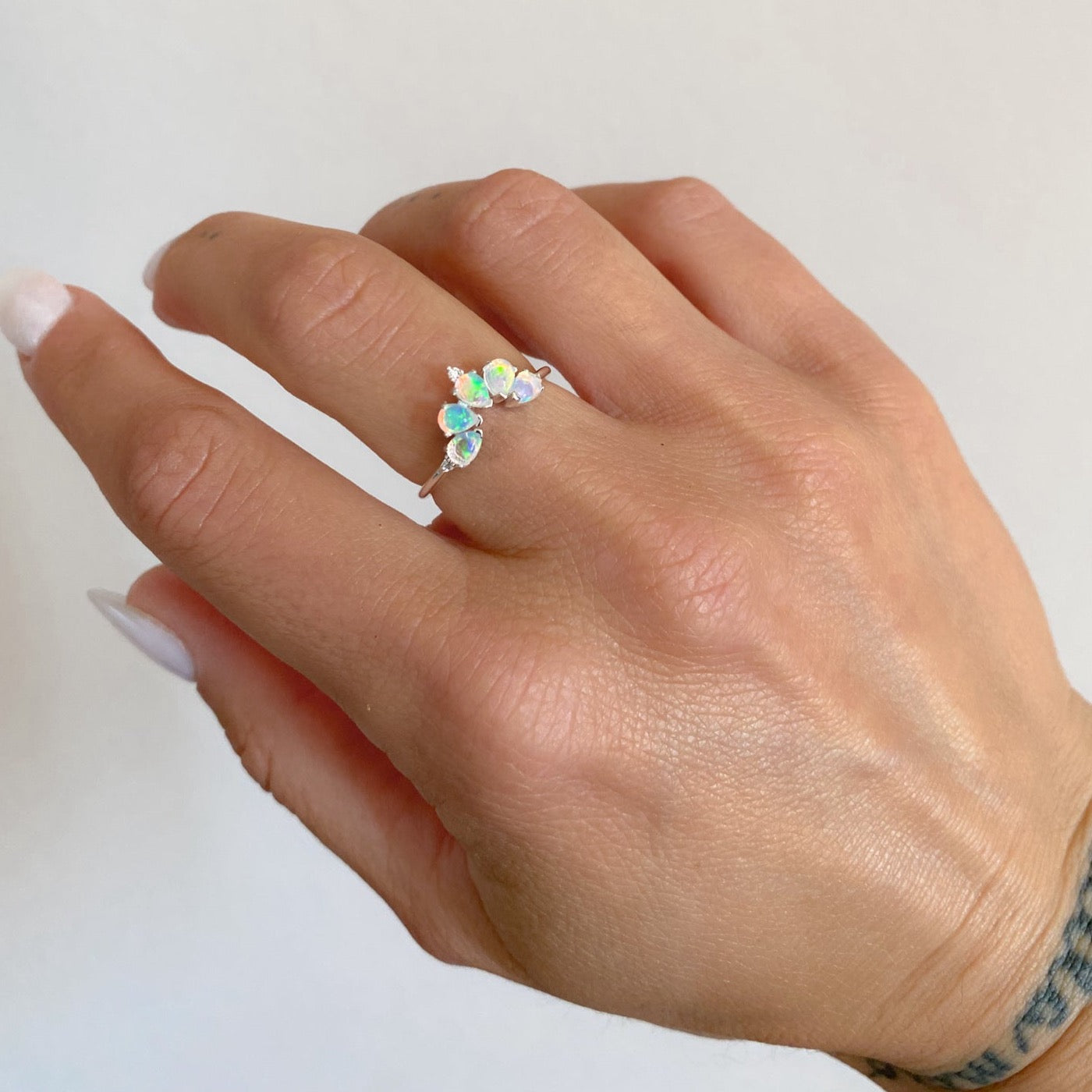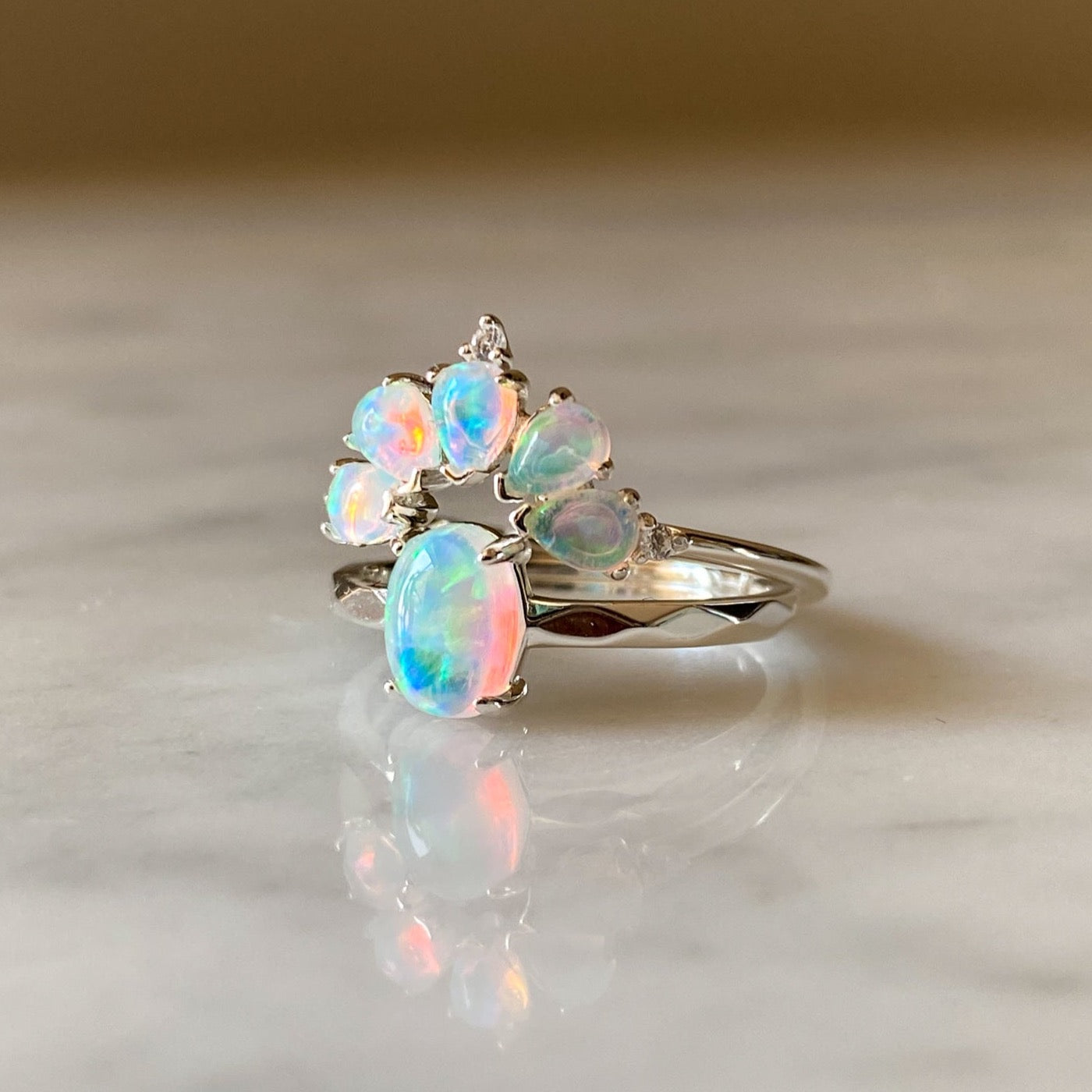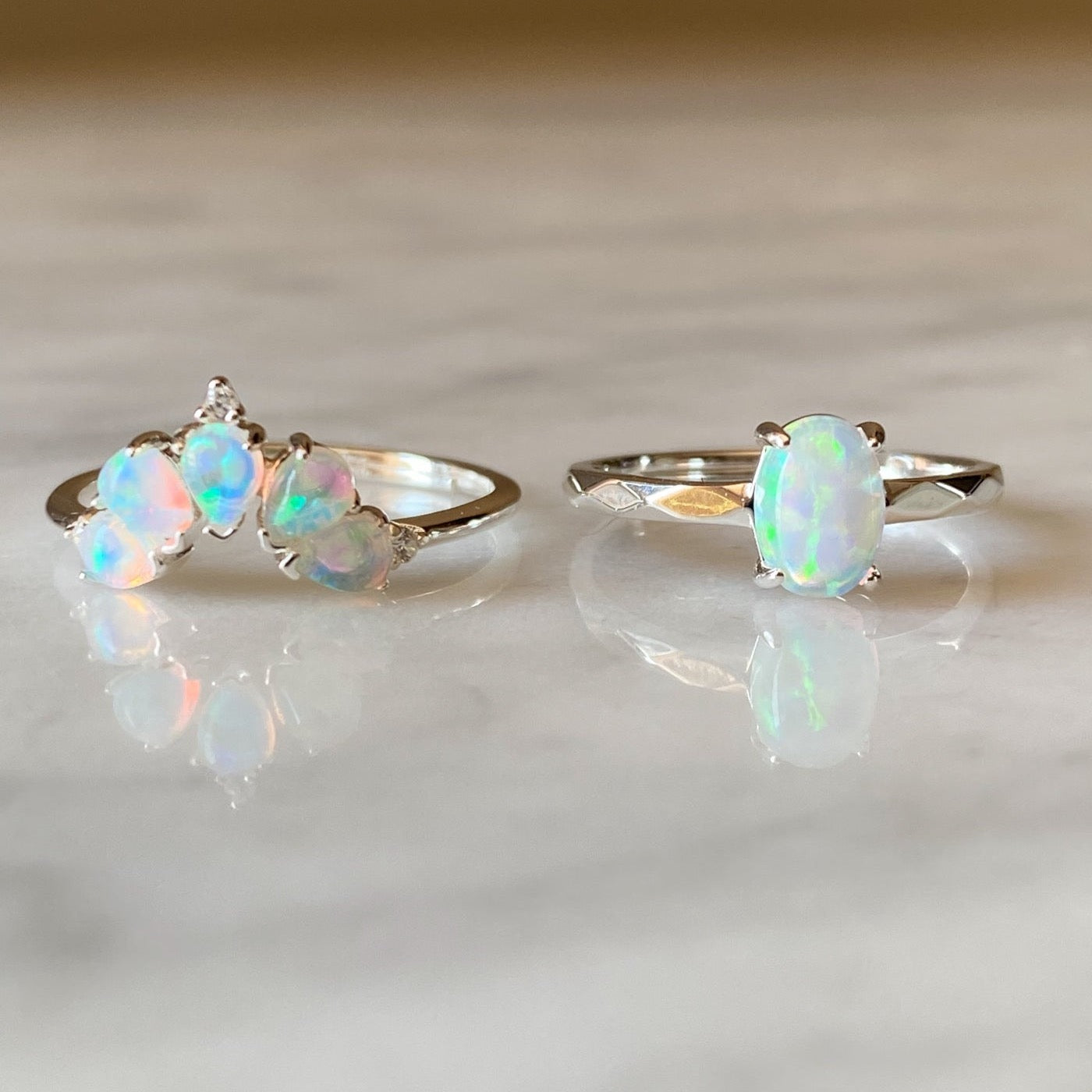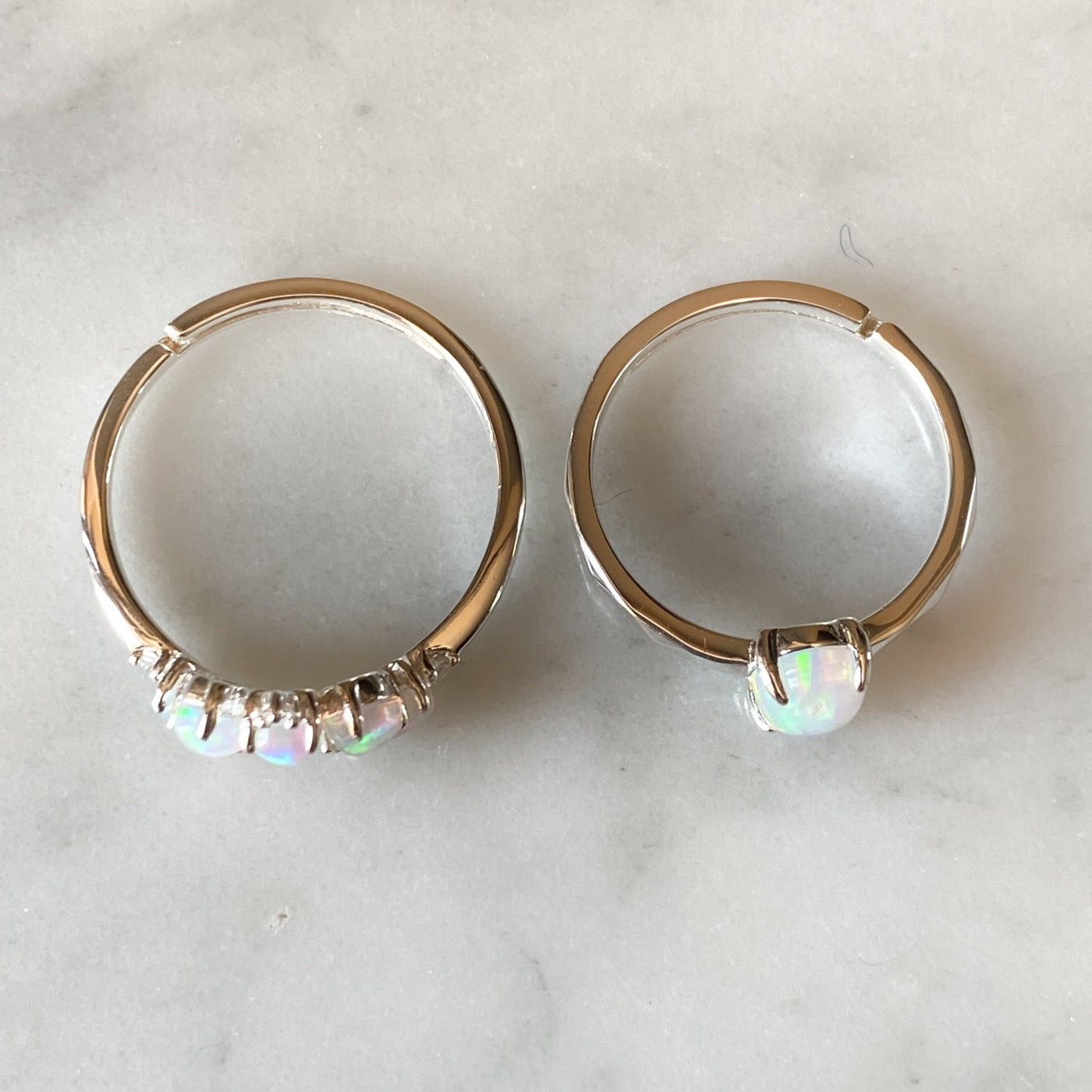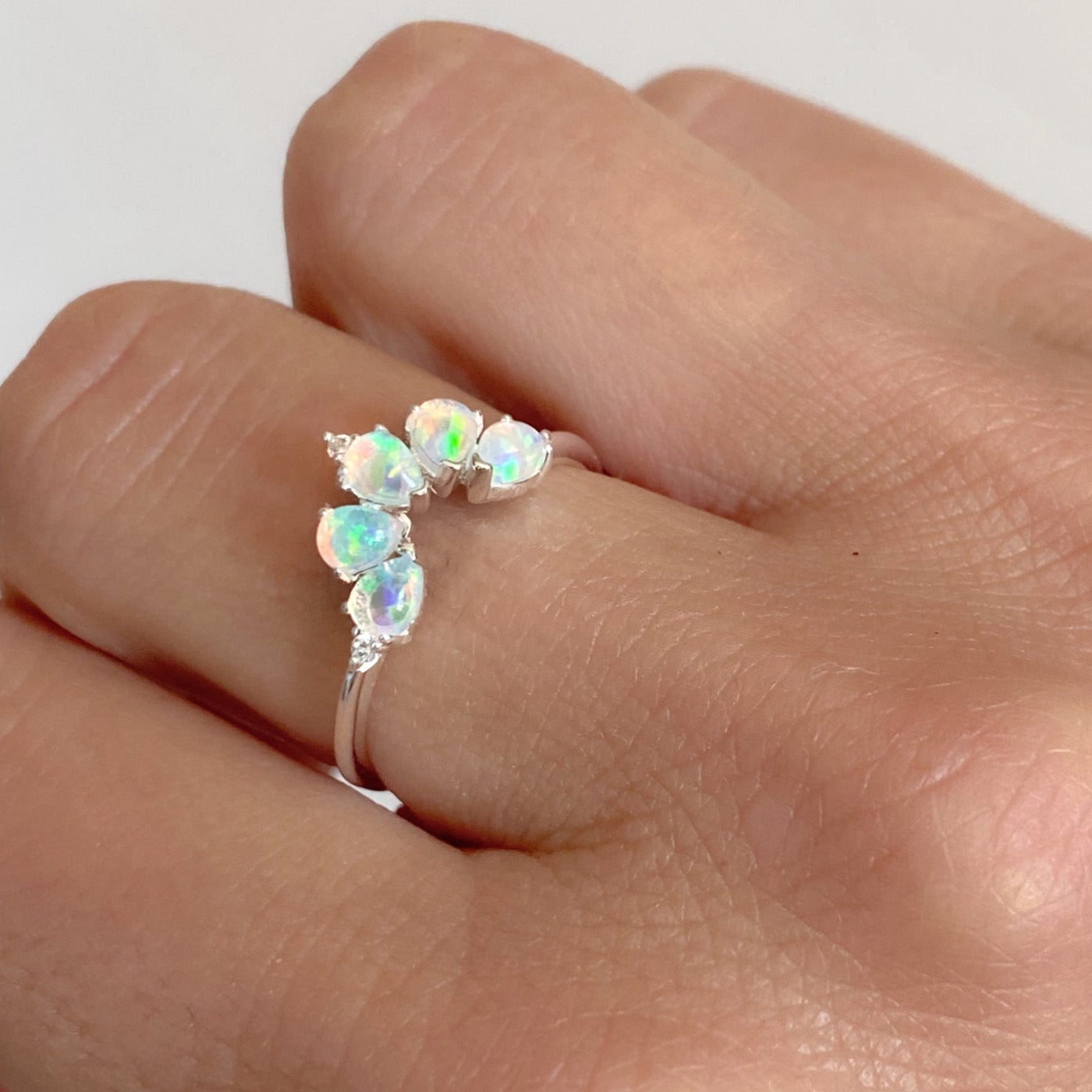 Description
Bianca Ring
Questo anello componibile in argento sterling 925 placcato Platino con una corona di gemme di Opale naturale arcobaleno è Fata Bianca.

Fata Bianca è la protettrice degli arcobaleni, da sempre bramati da Dei e demoni che, gelosi della loro bellezza, li vogliono distruggere o impossessarsene. La leggenda narra che la Dea dell'arcobaleno, stanca di questi continui attacchi, si trasformò proprio in un opale ed andò a riposare sulla Terra, lasciando questo impavido compito a fata Bianca. Ecco perché indossare fata Bianca significa proteggersi dalle malelingue delle persone invidiose.

Questo anello componibile è stato pensato per essere abbinato a fata Chiara, un solitario di opale arcobaleno naturale.

Bianca e Chiara sono, sì 2 fate di aria, ma sono molto speciali: collegano il cielo con la terra, il divino con il mortale.
Collection
Capsule
Atlantica's classic jewelry.

Designed for everyday wear, handmade in pure 925 Sterling Silver completely Nickel Free.

Made for those looking for a piece of jewelry for everyday wear, simple and at a price everyone can afford, with no limit on quantity.
ATLANTICA
Jewels from the World.
When the world touches my eyes, and the ocean touches my skin, my dream comes true.
I transform this dream into something for you that can transmit emotions, passion, trust, and change.
This is where my story begins.