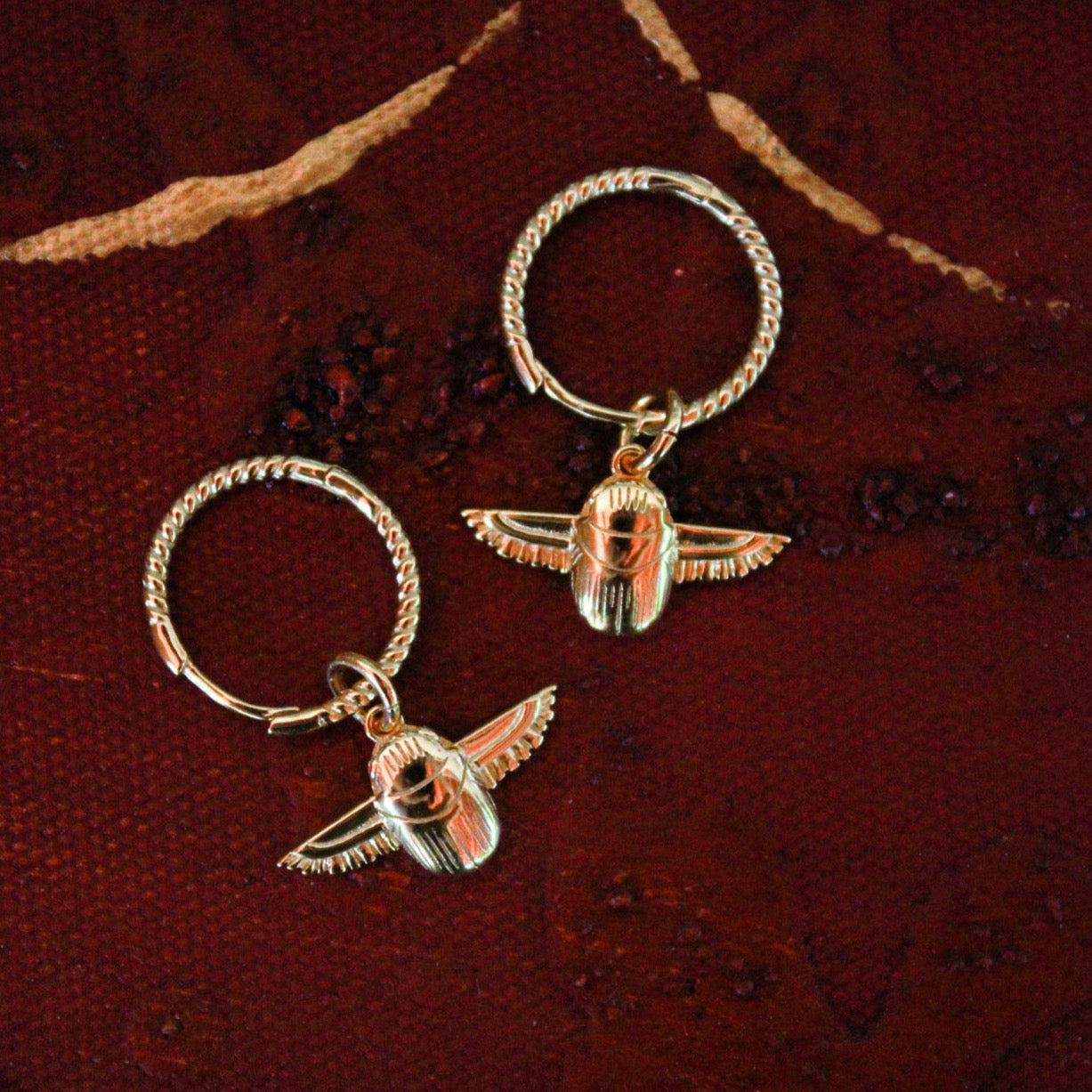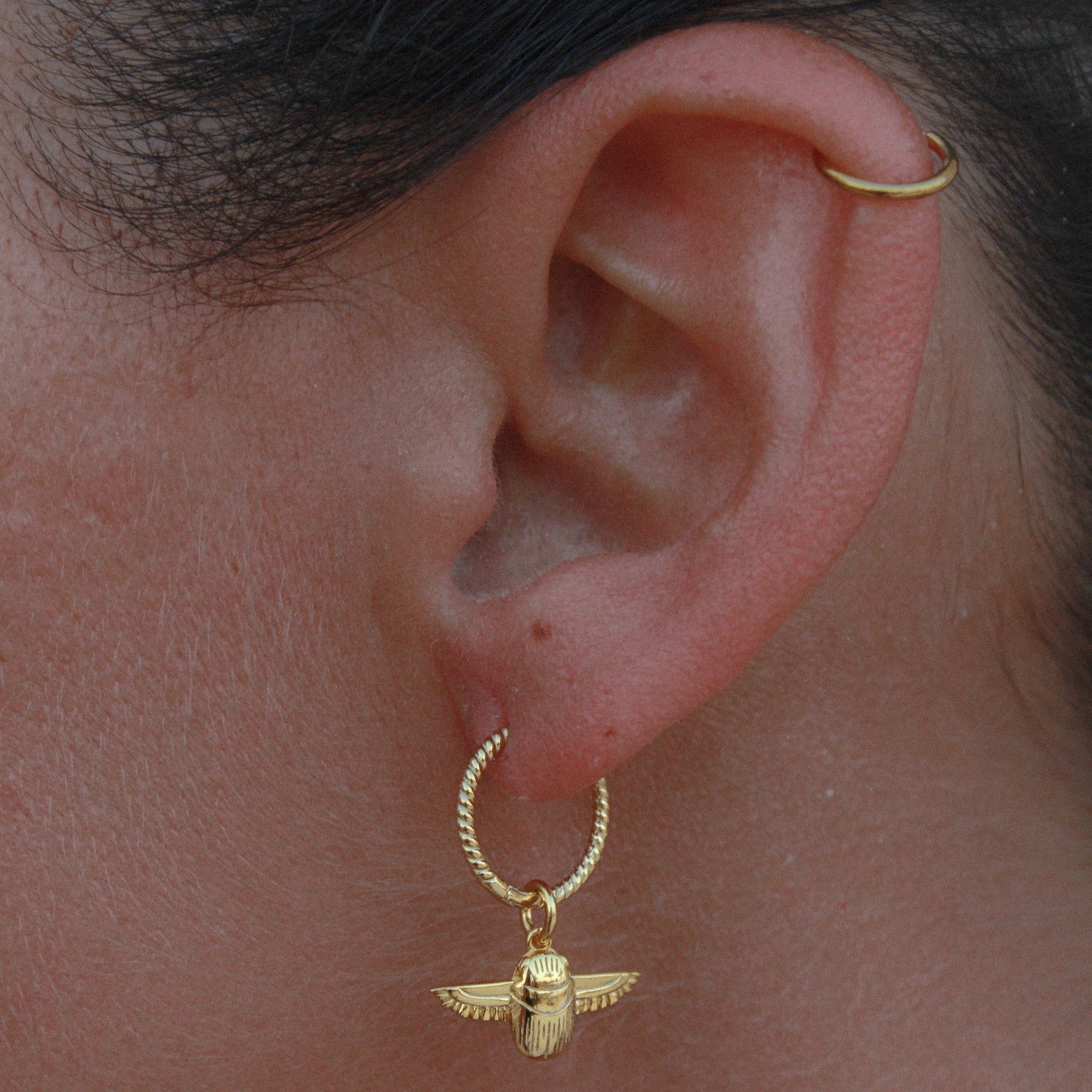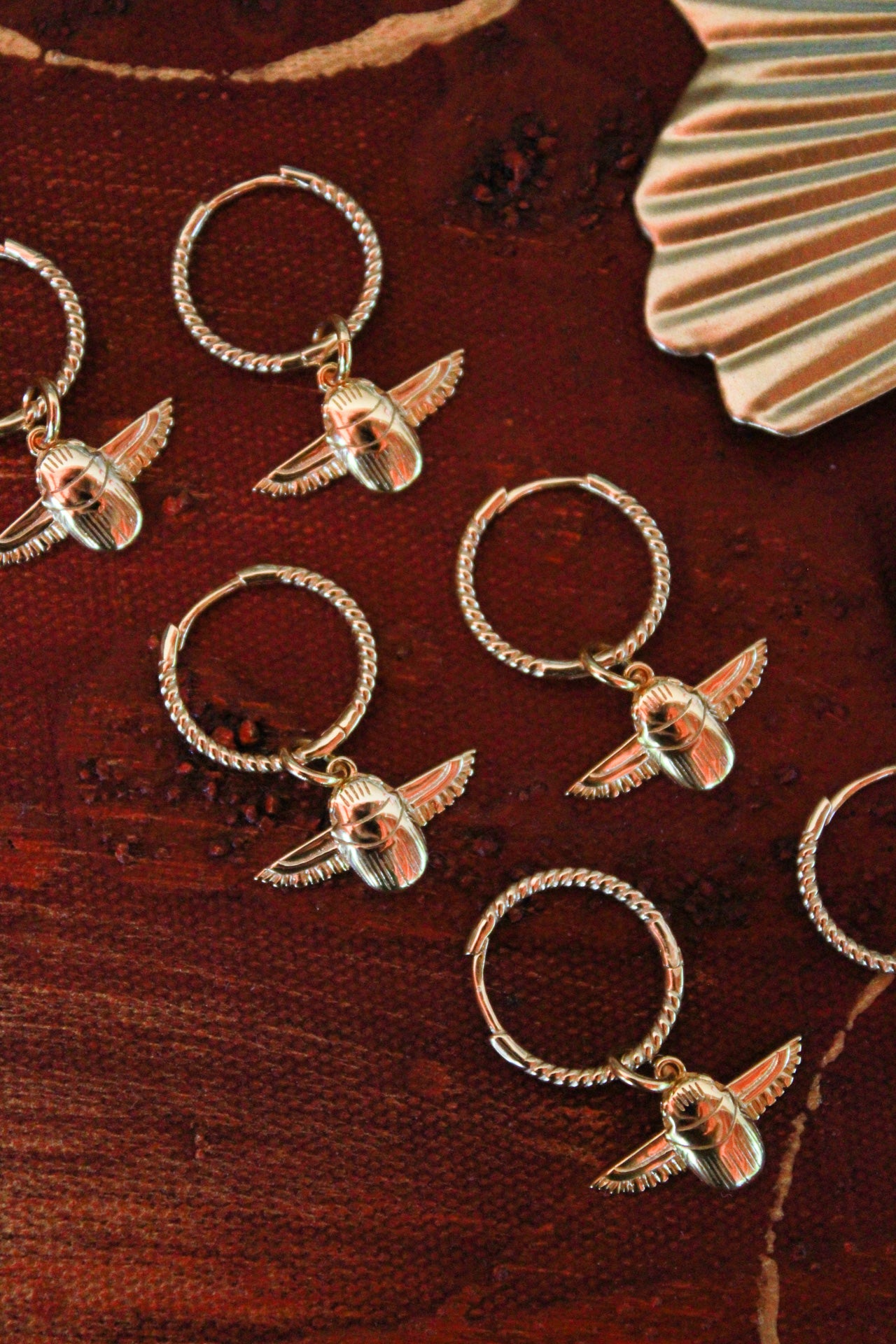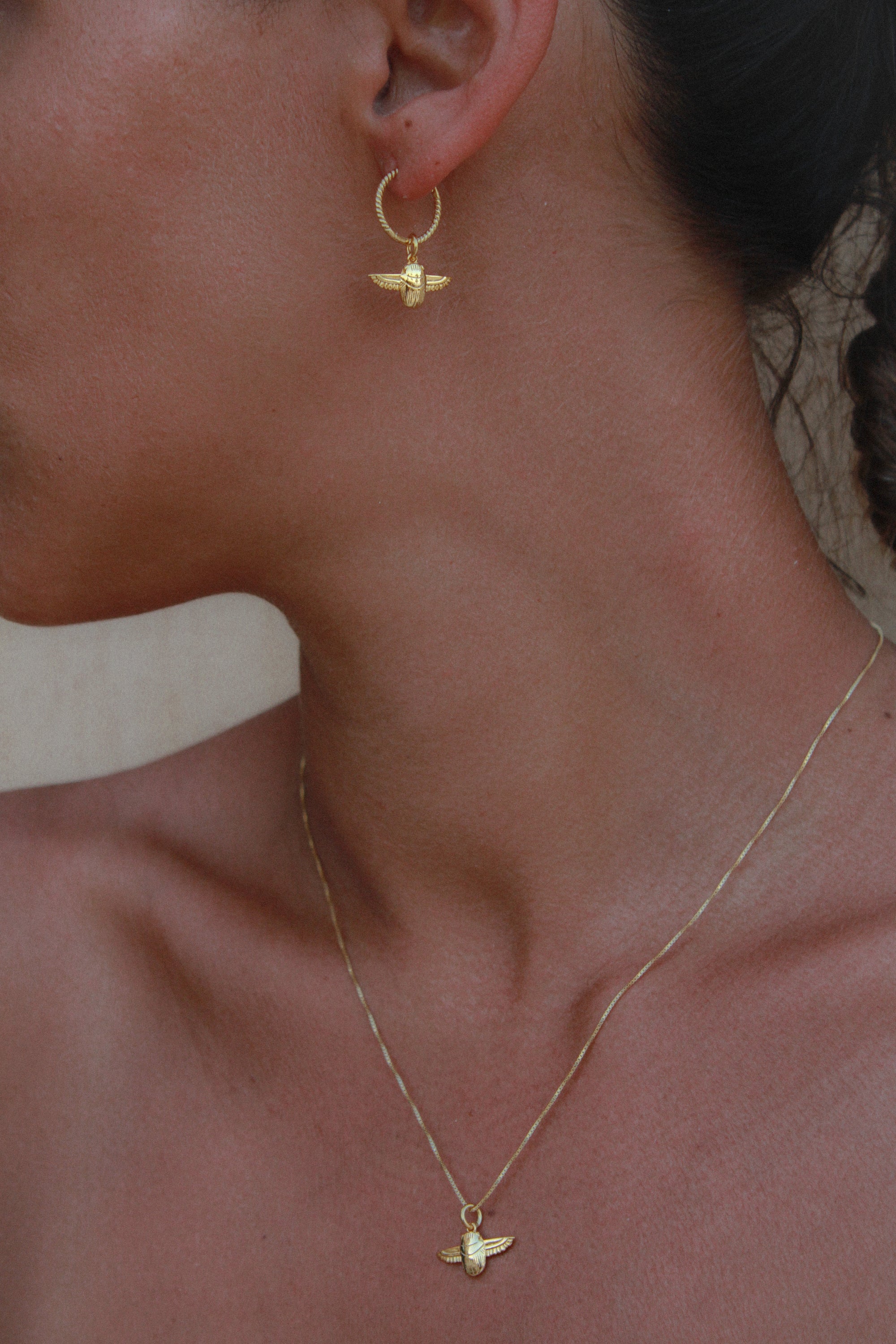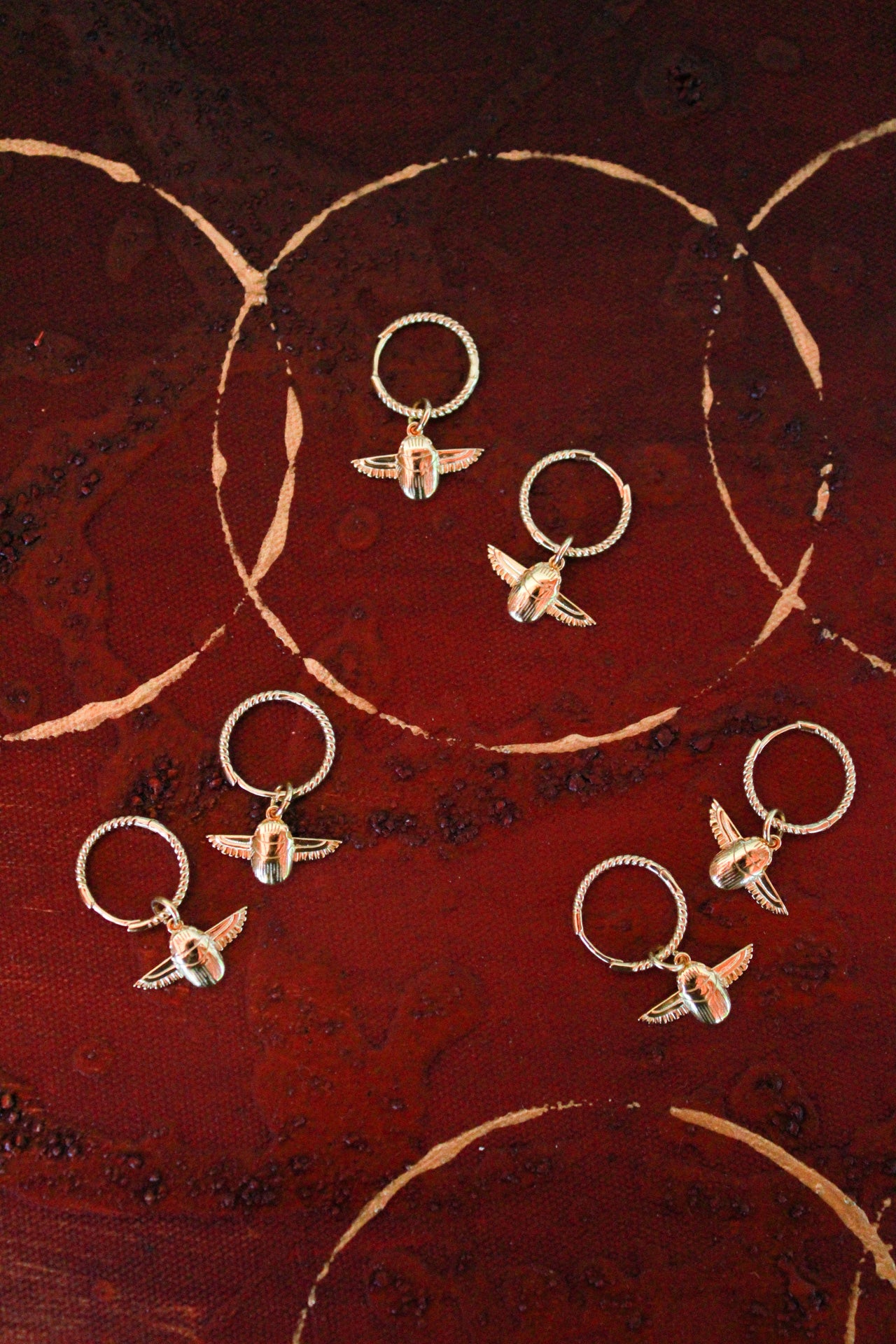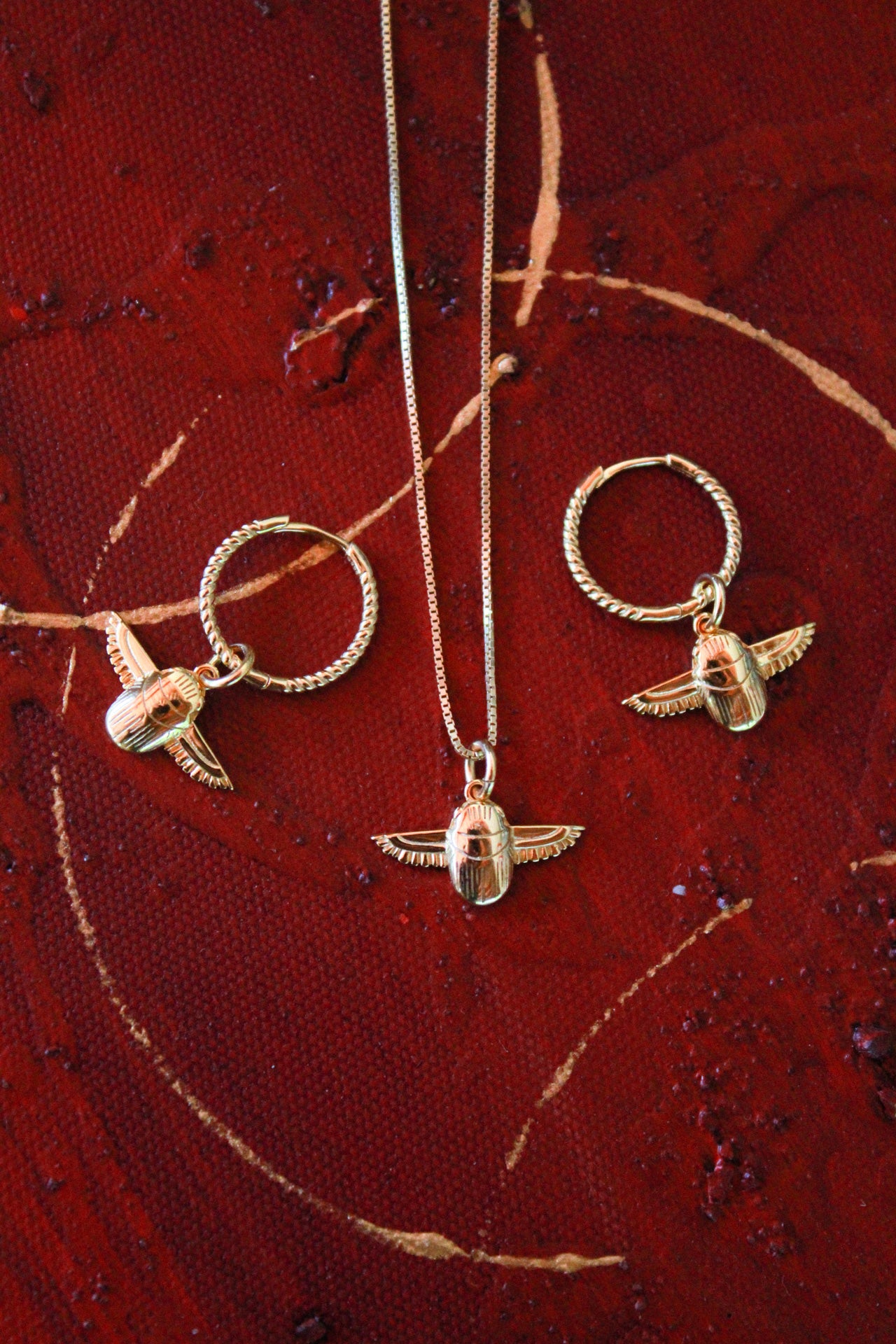 Orecchini con anelle in Argento 925 placcati Oro 18k con pendente scarabeo. 
Lo scarabeo sacro viene chiamato dagli antichi egizi  kheper, che significa "rinascita" e fa riferimento all'associazione dell'animale con il dio del mattino Khepri, che fa uscire il sole ogni giorno e lo fa riaddormentare ogni sera.
Questa associazione, nell'antico Egitto, è legata ai concetti della rinascita e della resurrezione: portavano un amuleto a forma di scarabeo al collo nella vita di ogni giorno per proteggersi dal male e agevolare il passaggio nell'aldilà. Il defunto grazie allo scarabeo puoteva infatti essere protetto da Apopi, una divinità maligna dalla forma di serpente ed incarnazione del male. 
Ancora oggi questi concetti sono rimasti difatti lo scarabeo rappresenta un amuleto  per il buon auspicio, la protezione, la forza interiore ed il coraggio.
CARATTERISTICHE 
| | |
| --- | --- |
| Materiale | Argento Sterling 925 placcato Oro 18k |
| Misura | diametro anelle 1,5 cm e ciondolo 1,7 cm |
| Chiusura | incastro |
Details
Fatto a Mano
Etico
Sostenibile
Information
Spedizione in 24/48 ore lavorative
Pagamento sicuro con Carta di Credito/PayPal
ATLANTICA
Jewels from the World
When the world touches my eyes, and the ocean touches my skin, my dream comes true.
I transform this dream into something for you that can transmit emotions, passion, trust, and change.
This is where my story begins.