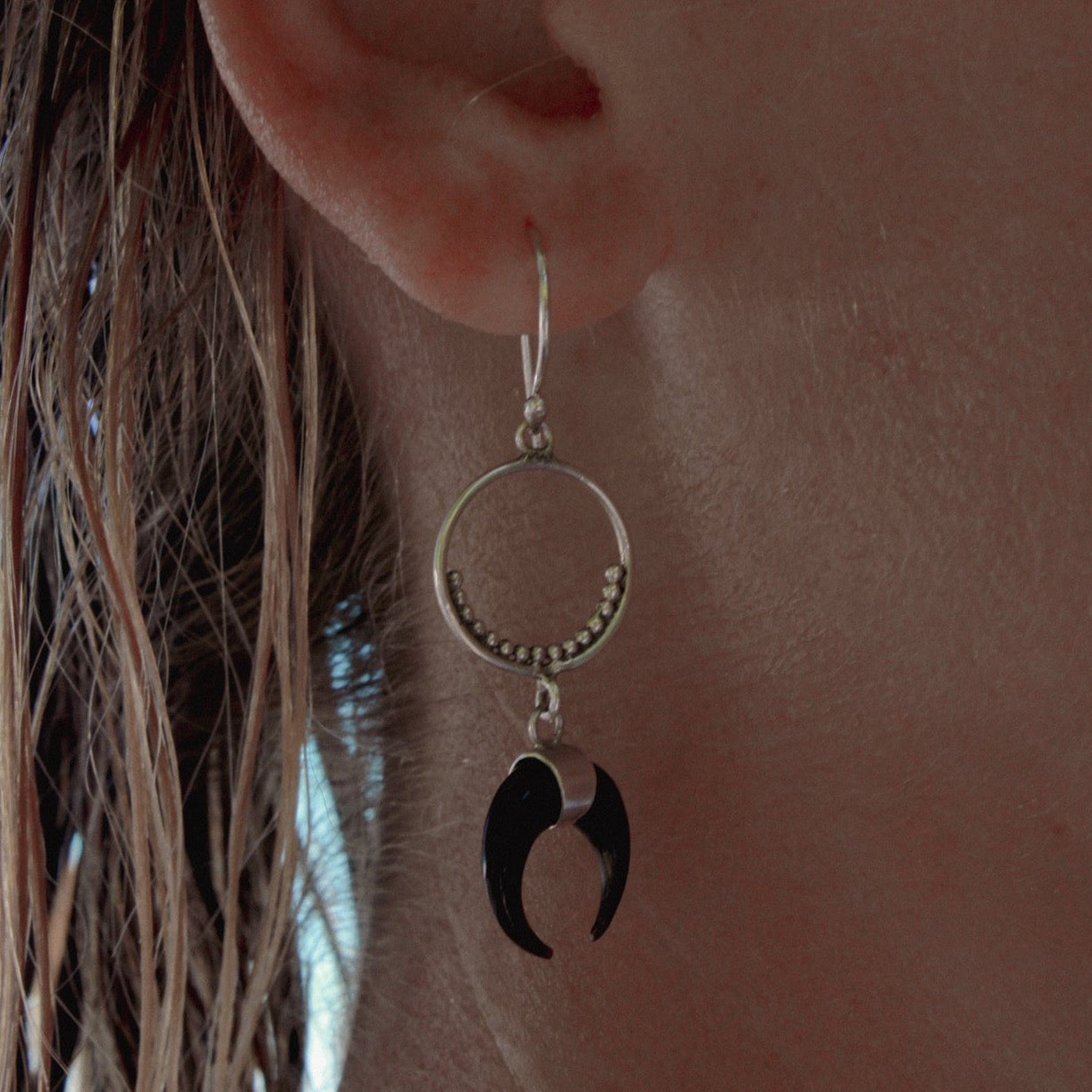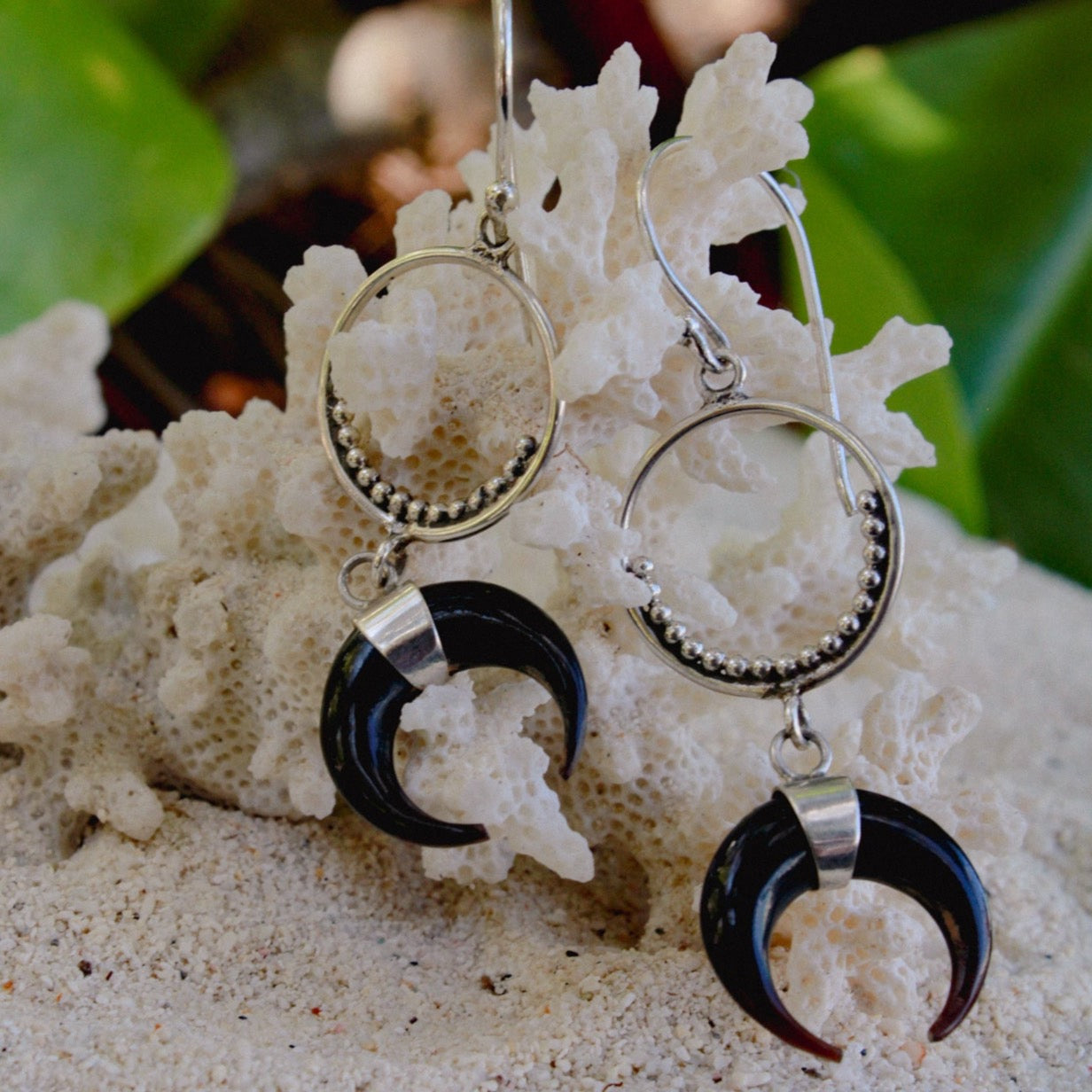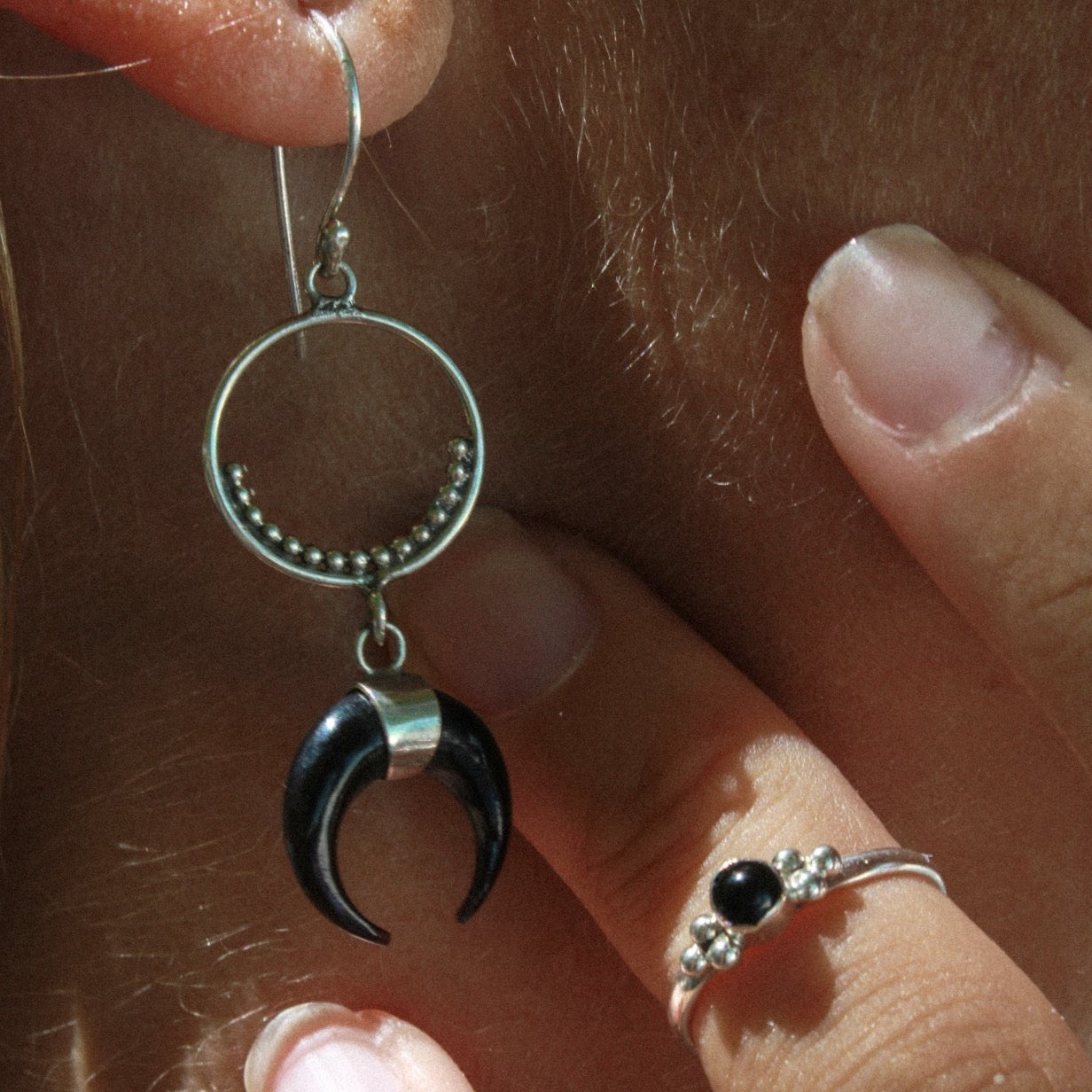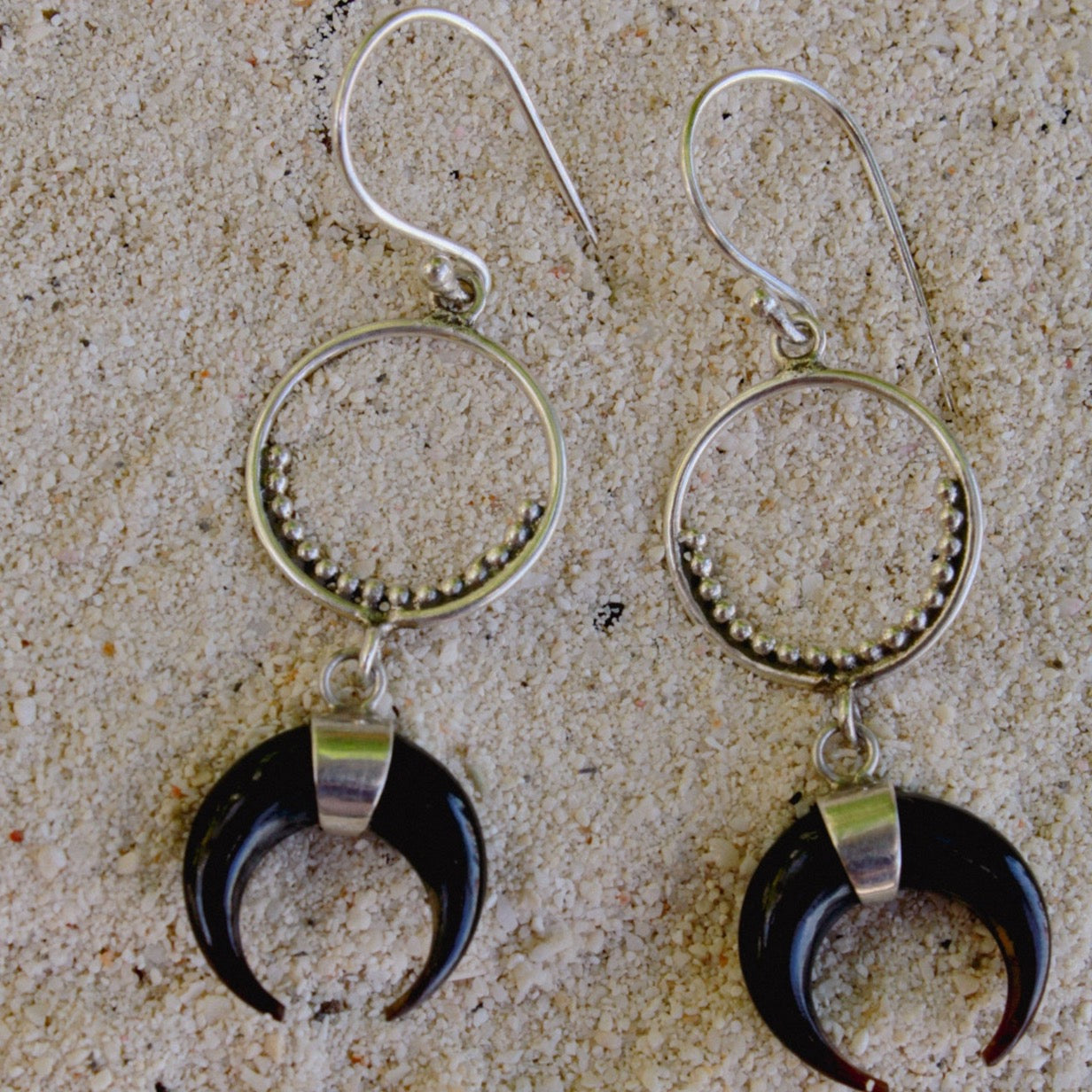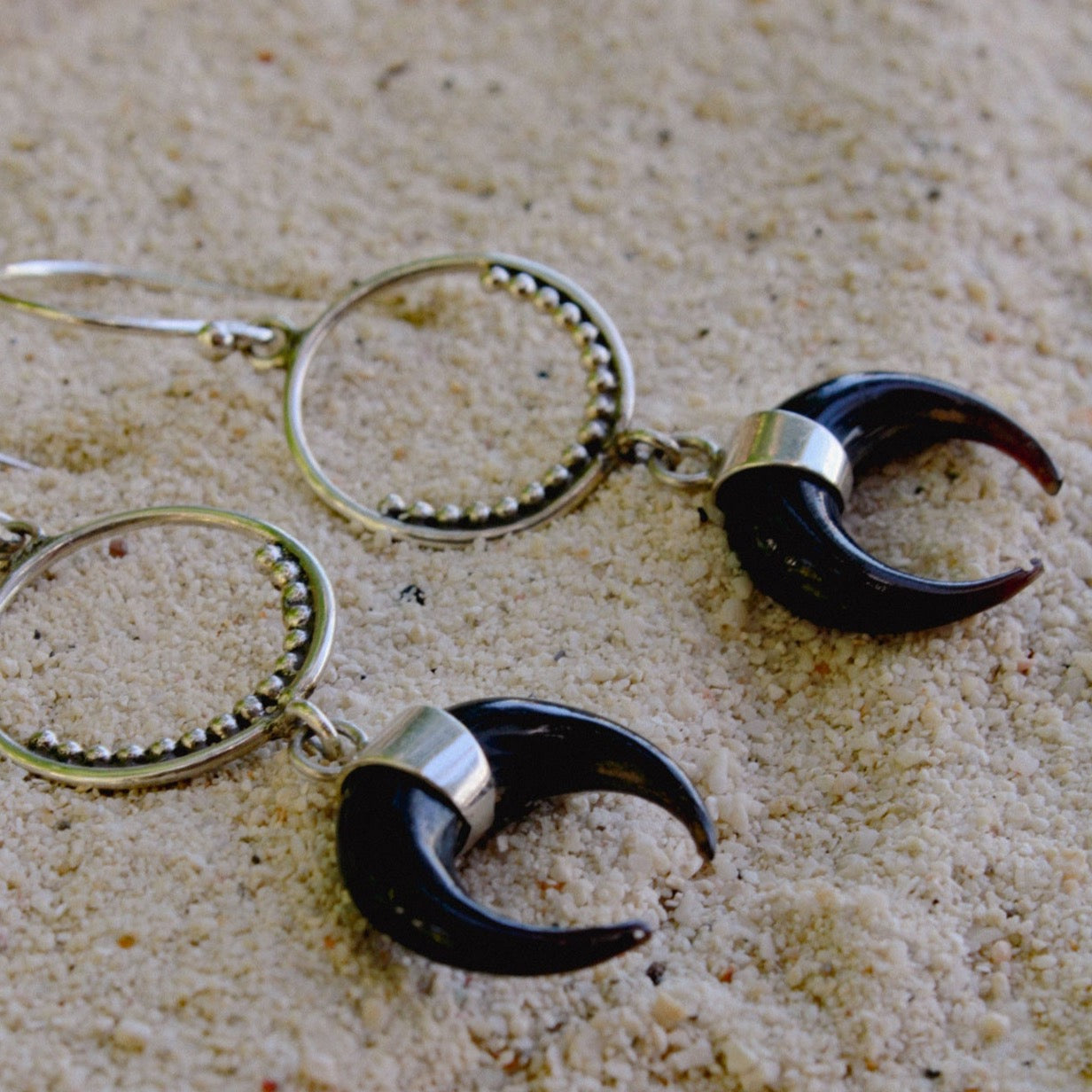 Orecchini pendenti in S925 con cerchio e mezzaluna in osso nero.
Questi li dedico a lei, quella che è riuscita a farmi piangere solo facendosi vedere appena sotto la superficie dell'acqua.
Così maestosamente grande, con una forma davvero strana ma estremamente elegante, soave in ogni movimento e curiosa in modo quasi anomalo.
Sognavo da tempo di vedere una Manta Ray, questo viaggio mi ha fatto questo regalo, così ho pianto davvero di gioia, non posso nemmeno provare a descriverlo.
Gli orecchini Ray sono in Argento 925 con mezzaluna in osso nero, scelta per richiamare i colori e le forme che hanno sul dorso le mante, e ovviamente anche la forma della loro bocca.

Ho voluto fare qualcosa di diverso, che non raffigurasse la forma in miniatura di questo animale ma che ne richiamasse comunque tutte le sue caratteristiche: delicatezza degli abbinamenti, decisione delle forme, opposizioni di colori.
CARATTERISTICHE:
| | |
| --- | --- |
| Materiale | Argento Sterling 925  |
| Lunghezza | 5 cm  |
| Pendente | mezzaluna in osso di 1,5 cm di diametro |
Details
Fatto a Mano
Etico
Sostenibile
Information
Spedizione in 24/48 ore lavorative
Pagamento sicuro con Carta di Credito/PayPal
ATLANTICA
Jewels from the World
When the world touches my eyes, and the ocean touches my skin, my dream comes true.
I transform this dream into something for you that can transmit emotions, passion, trust, and change.
This is where my story begins.