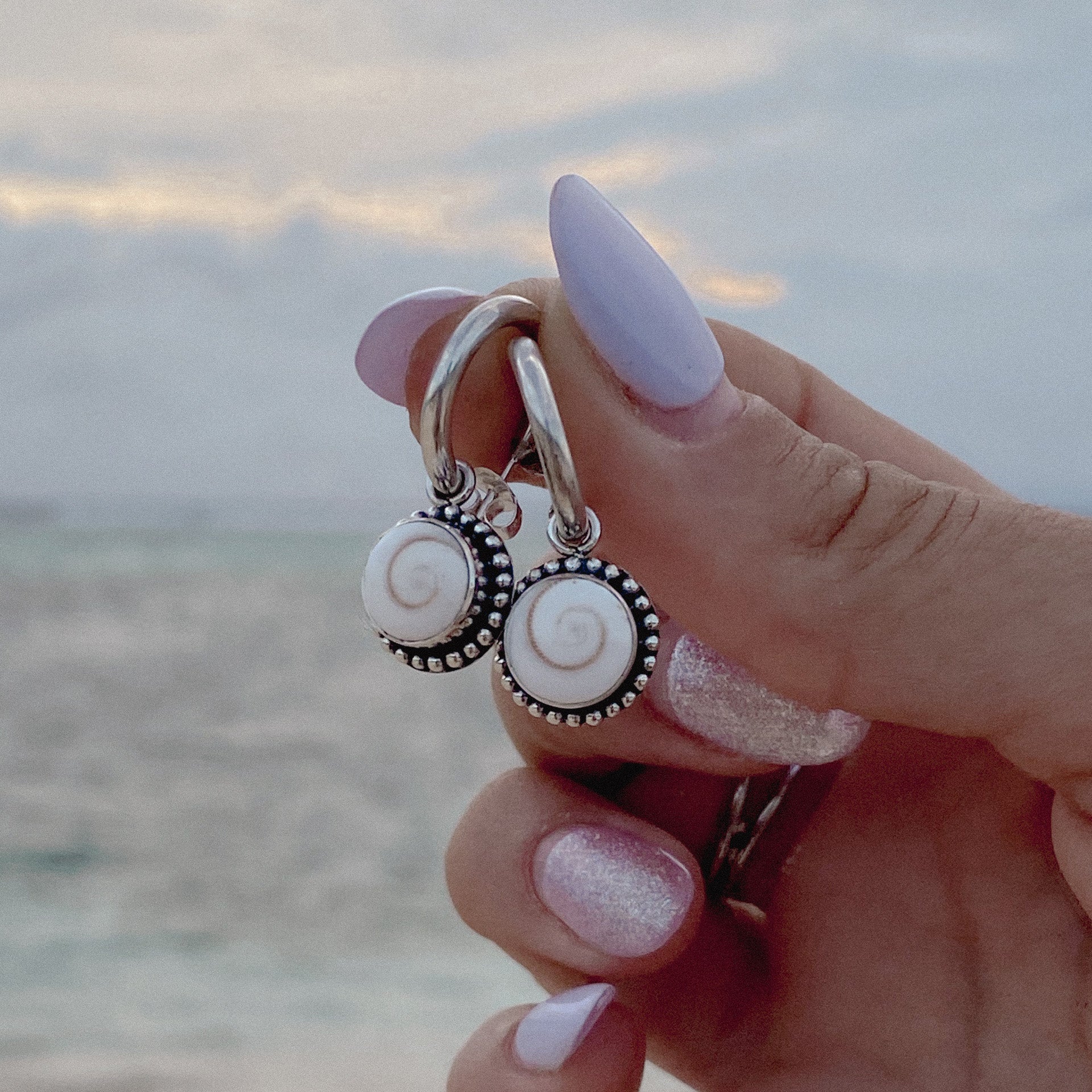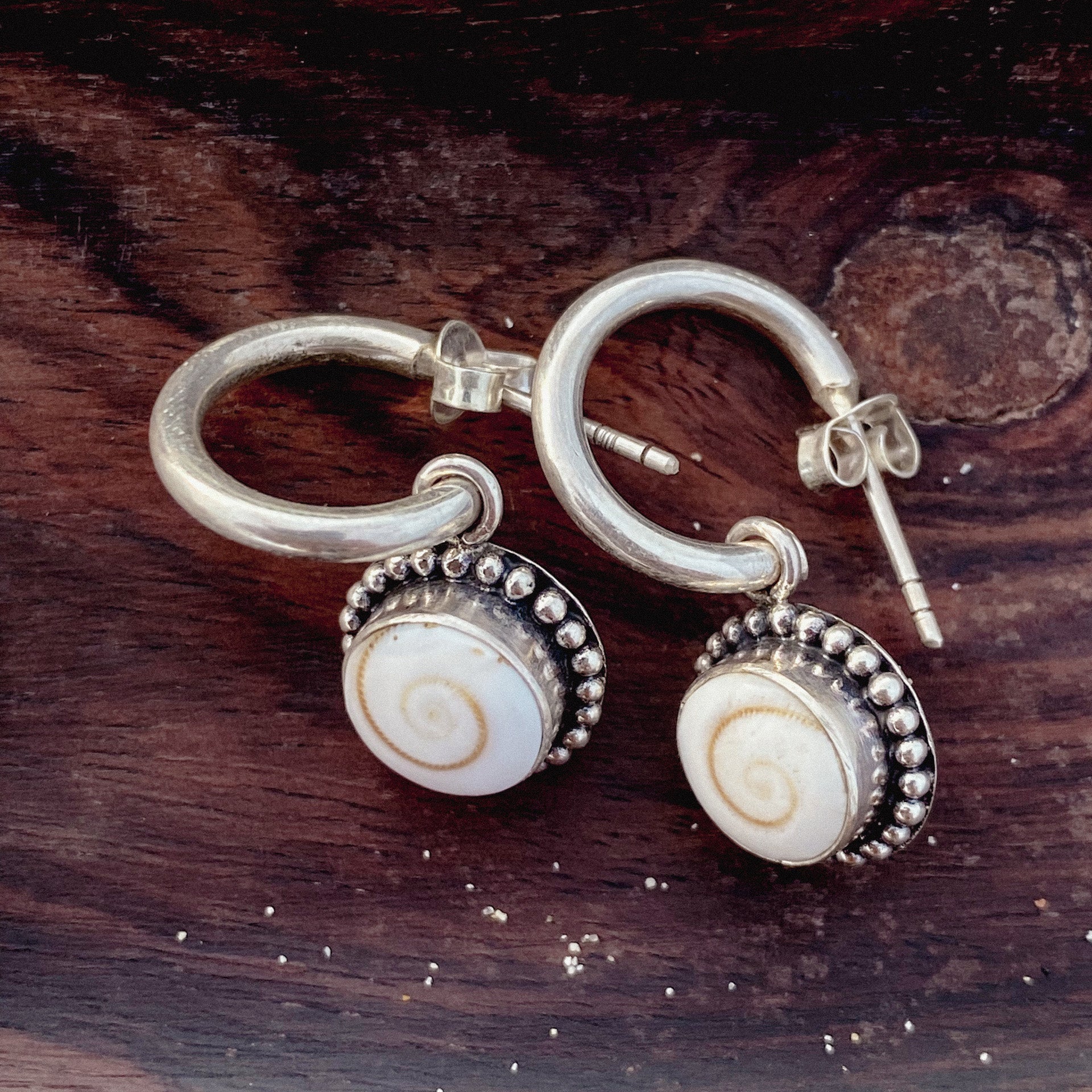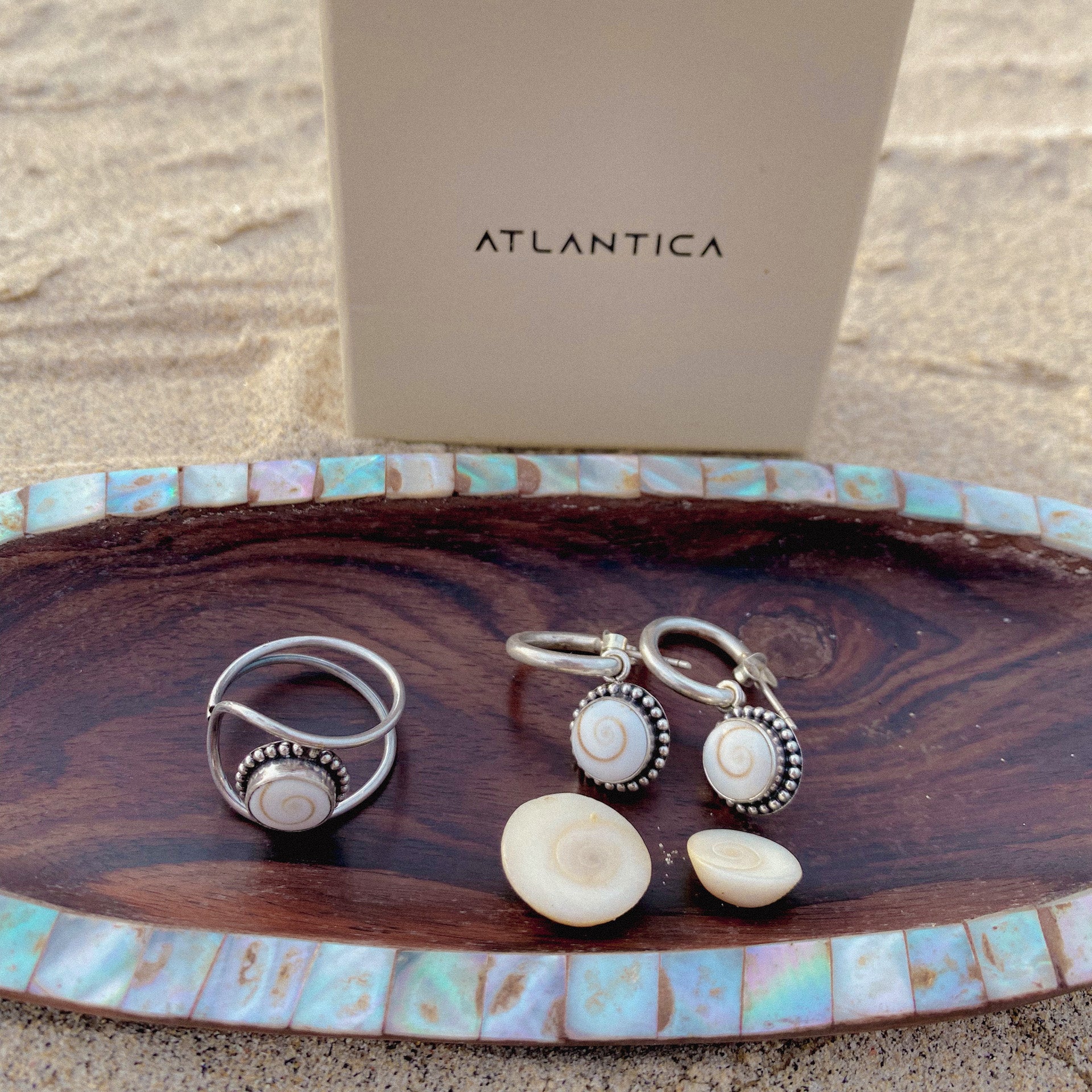 Orecchini in argento 925 con anella semichiusa e chiusura a farfallina, dettaglio con conchiglia Occhio di Shiva e cornice di sfere d'argento.
Ecco la storia di come nasce questa conchiglia: si tratta dell'opercolo calcareo di una specie marina, l'Astrae rugosa, che vive sui fondali rocciosi dove si nutre di alghe.
L'animale secerne, oltre alla conchiglia in cui vive, un opercolo ricoperto di uno strato corneo che utilizza come "porta di casa" quando si ritira completamente al suo interno.
Questa porticina ha una forma tondeggiante-ellittica, con il lato esterno convesso di colore arancio-rosato, la parte interna invece, a contatto con il mollusco, è piatta e di colore bianco, con una spirale verso il centro: l'occhio di Shiva.
Alla morte dell'animale l'opercolo si distacca e si concede alle correnti marine che lo trasportano fin sulle spiagge, dove è possibile, con un pizzico di fortuna, trovarlo.
Ne ho trovati moltissimi a Bali, per questo ho scelto questo elemento per realizzare questi orecchini e l'anello abbinato in questa nuova collezione.
| | |
| --- | --- |
| Materiale | Argento Sterling 925  |
| Diametro conchiglia | 1 cm |
| Chiusura | Farfallina |
Collection
Limited Edition
Atlantica's Limited Edition jewelry is not for everyone. They are reserved for those who travel with their minds as well as their bodies, which is why the production quantity is limited compared to classic jewelry.

These jewels are available only a few times during the year, to maintain the Limited Edition concept and reward those who trust, all along, Atlantica.
ATLANTICA
Jewels from the World.
When the world touches my eyes, and the ocean touches my skin, my dream comes true.
I transform this dream into something for you that can transmit emotions, passion, trust, and change.
This is where my story begins.