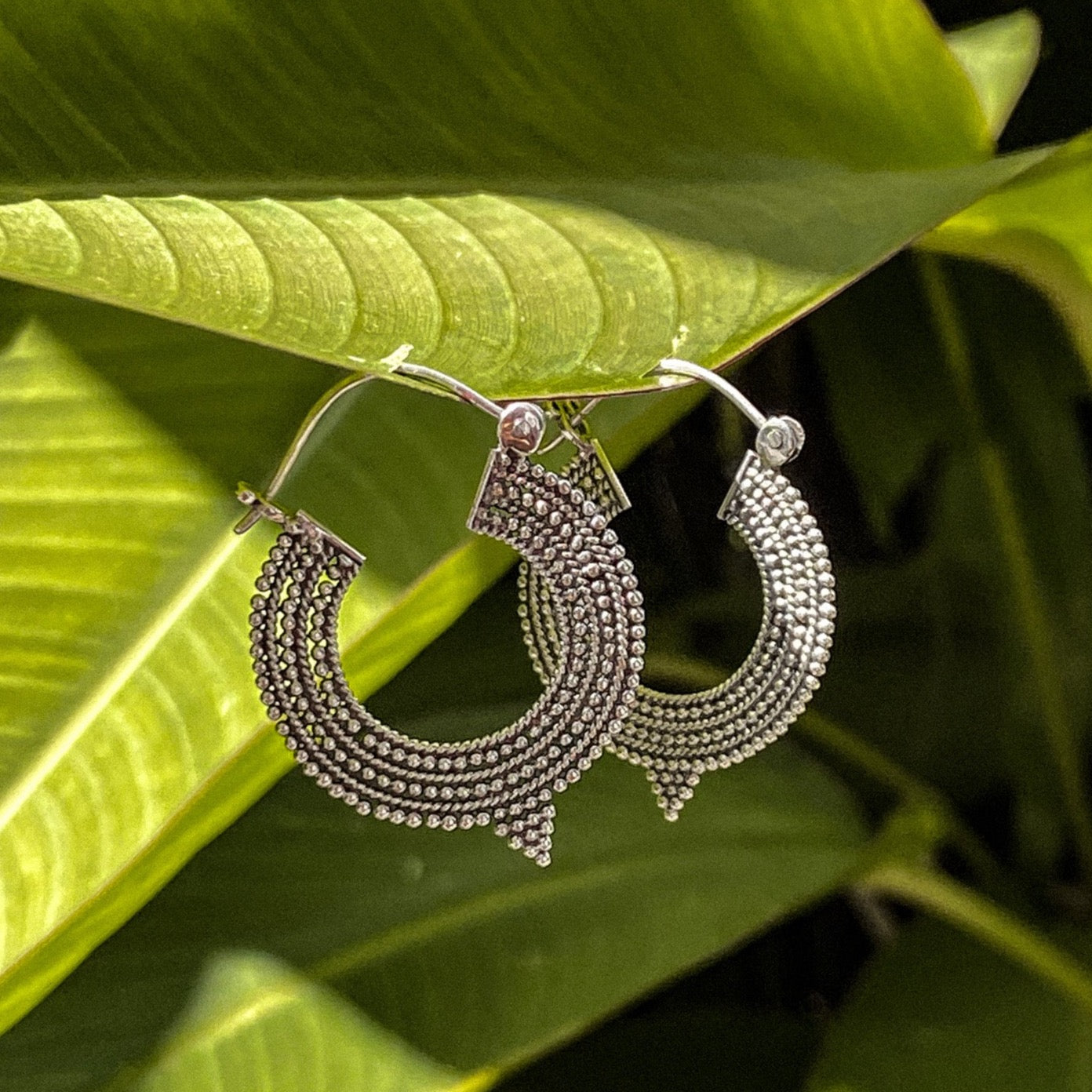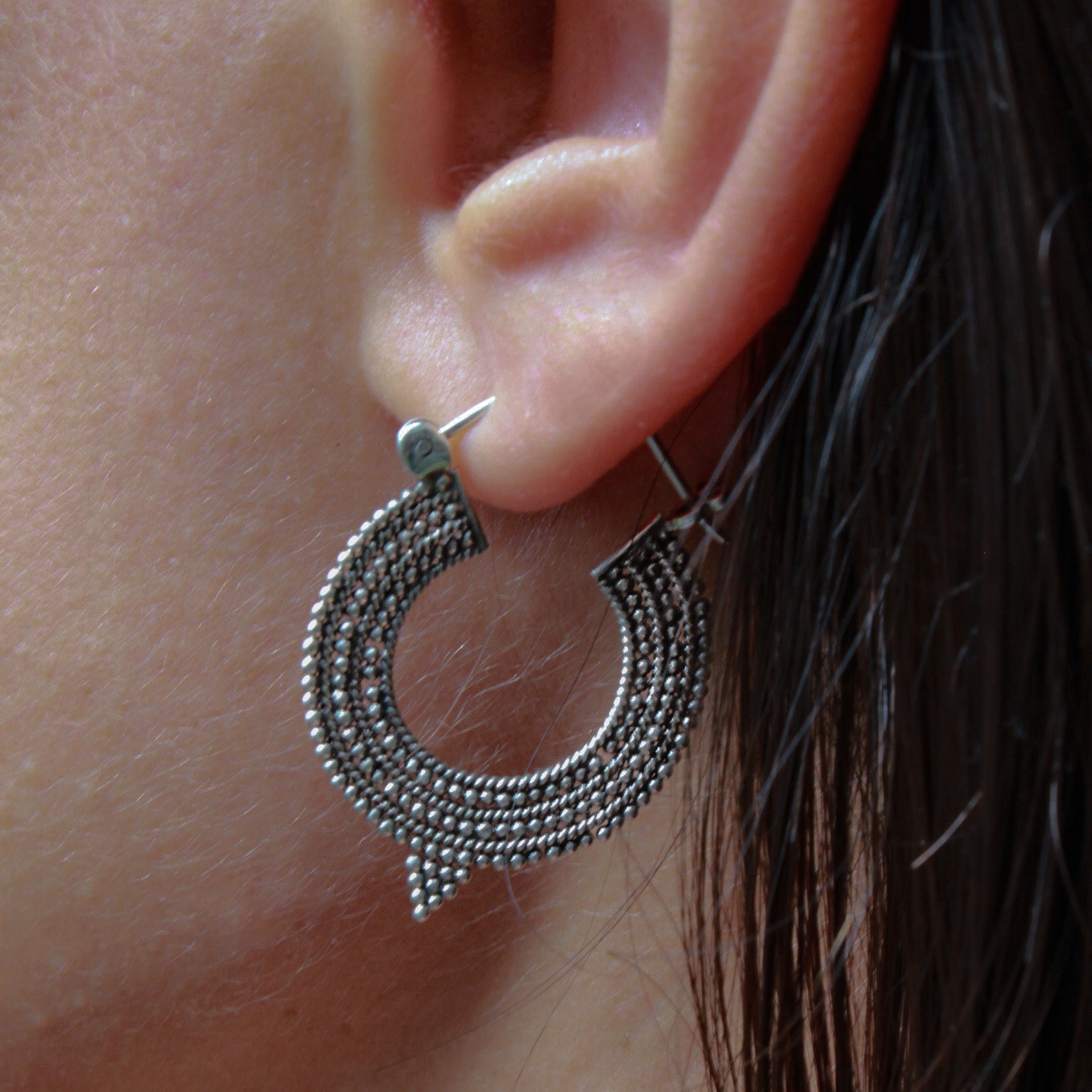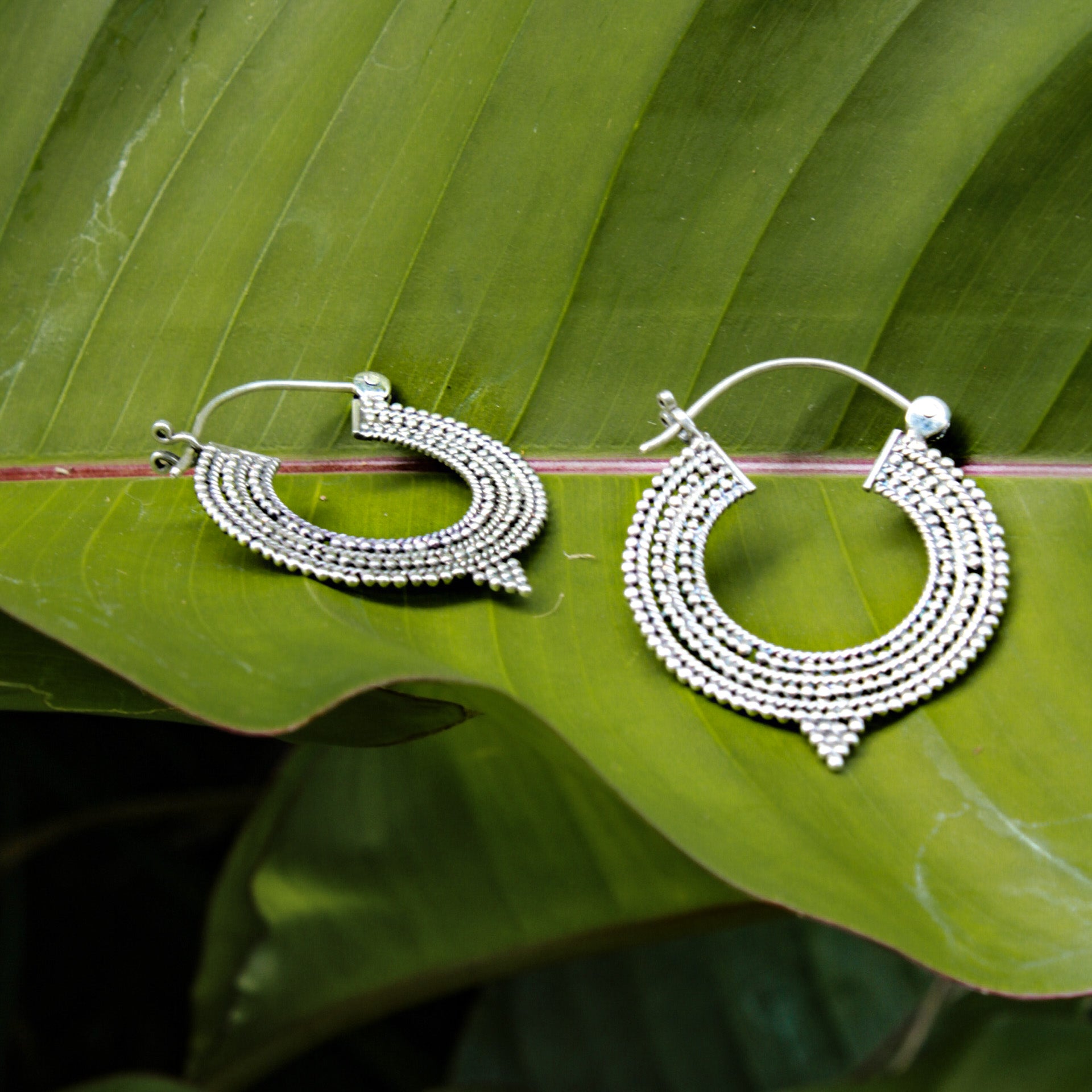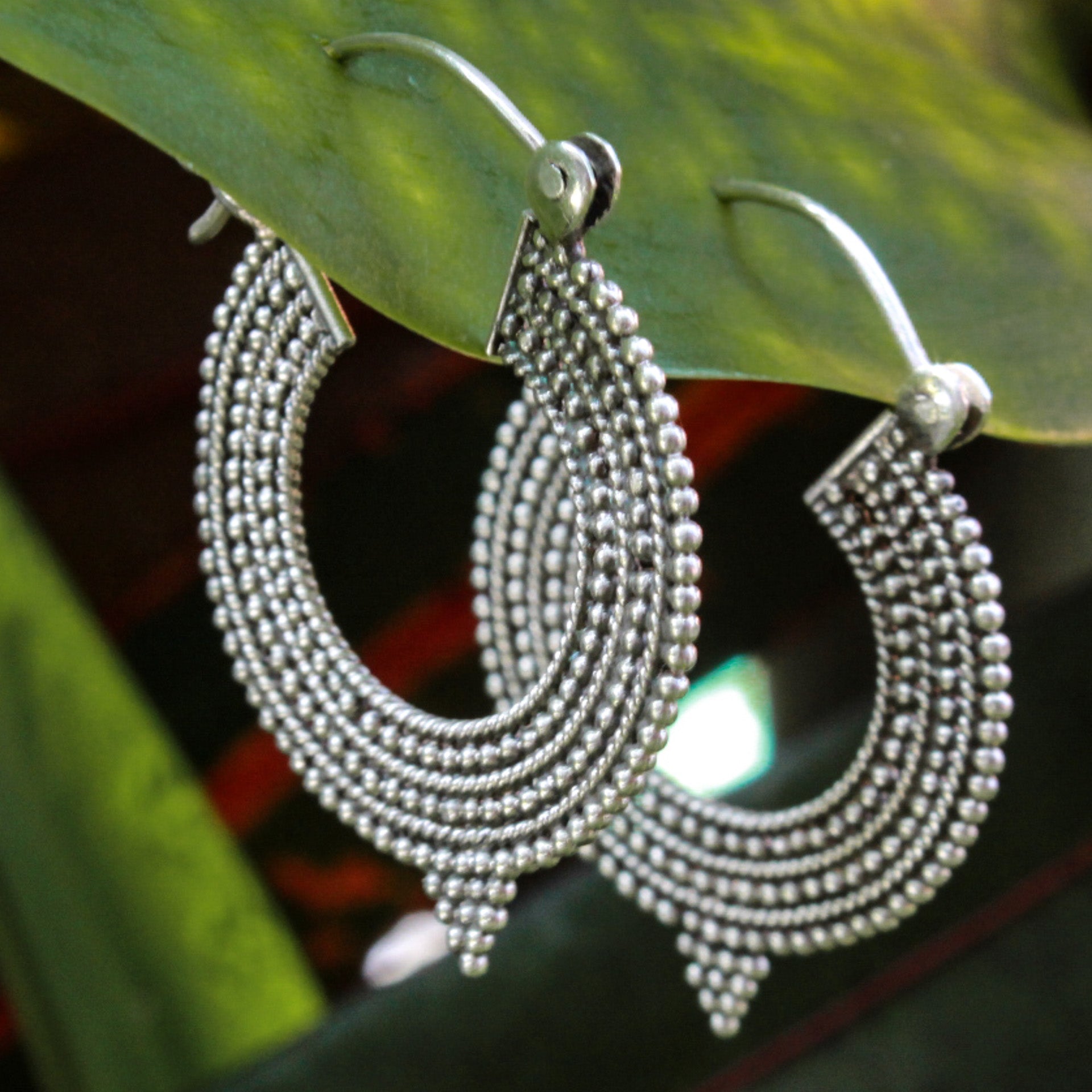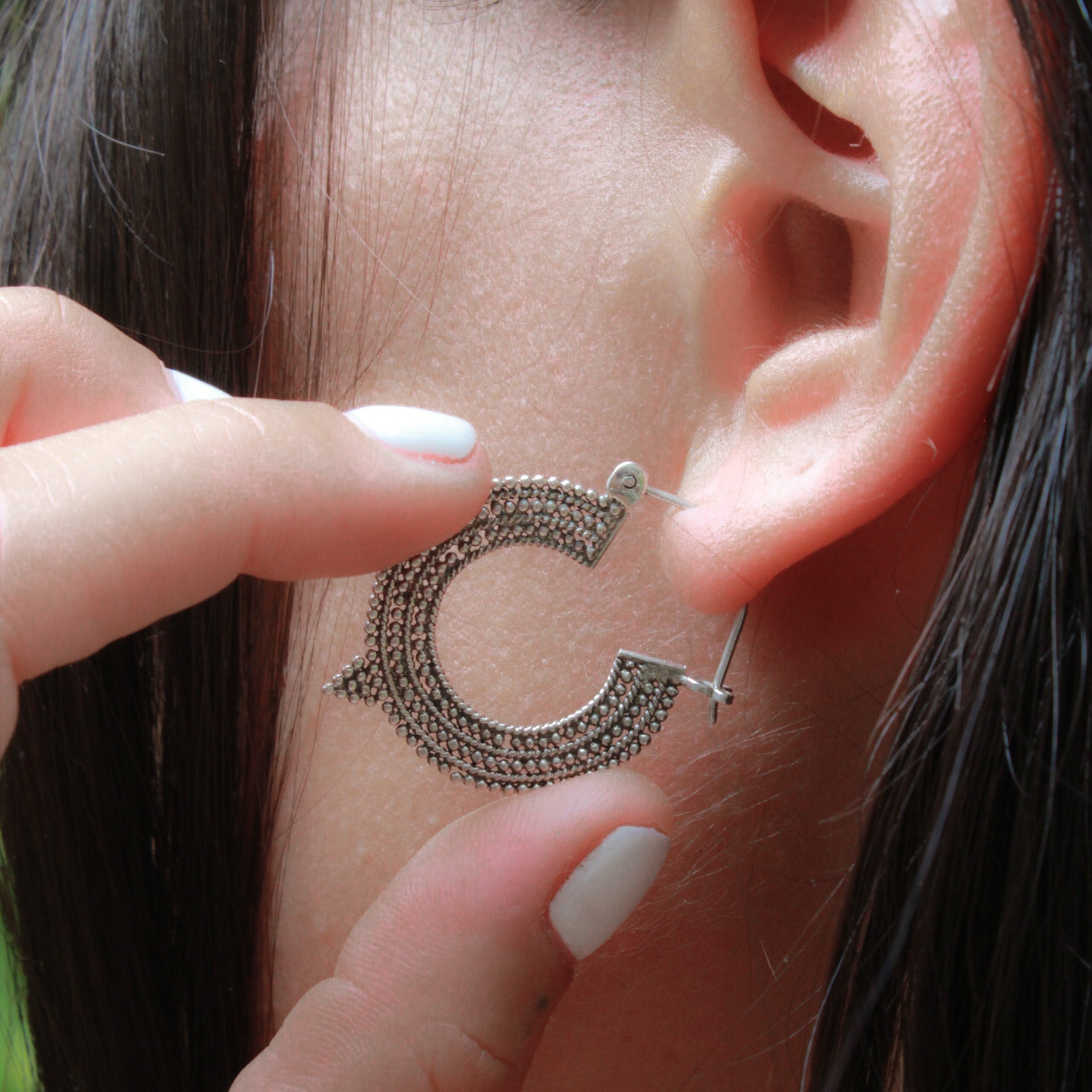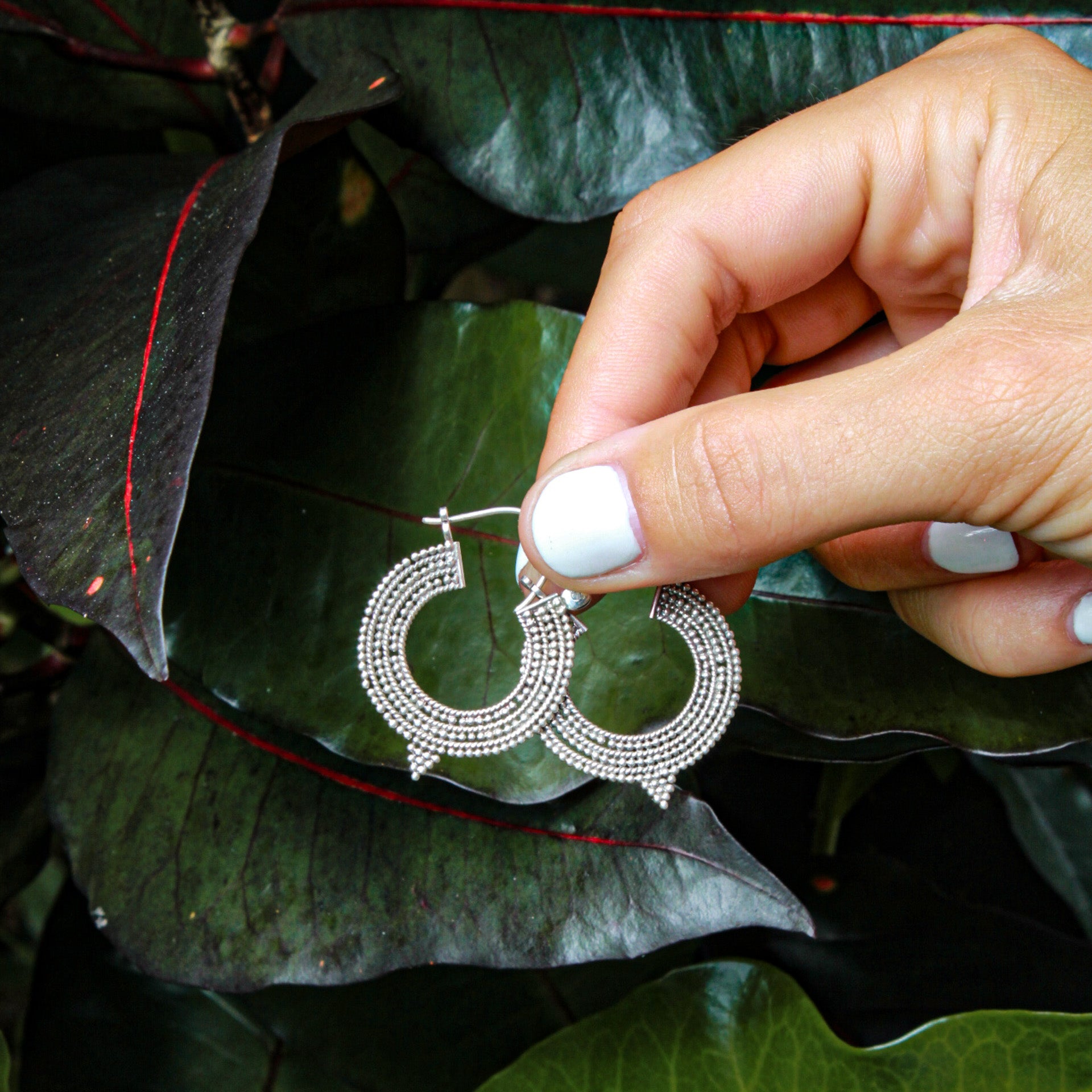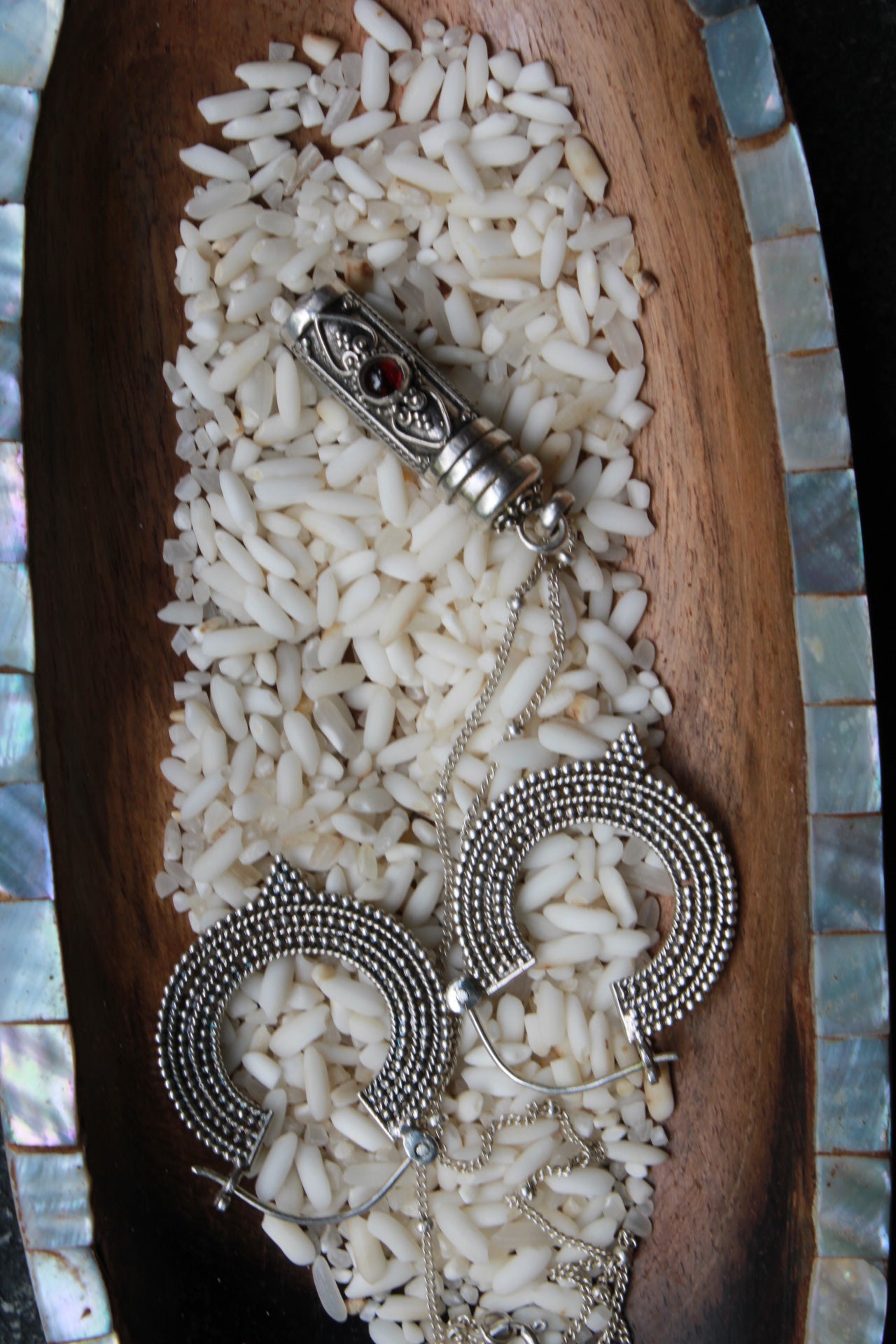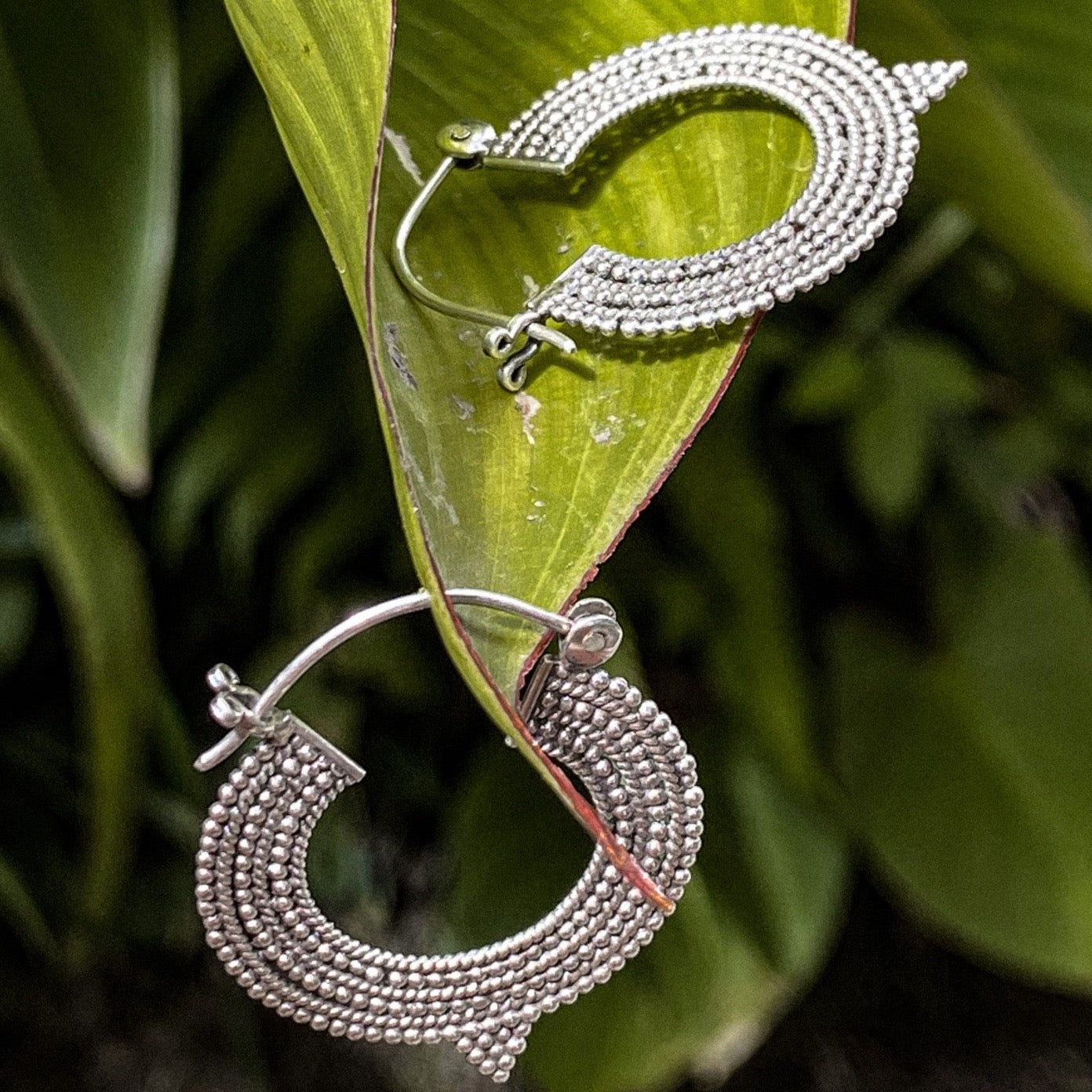 Orecchini anelle in argento 925 a forma di mezzaluna con chiusura ad incastro.
Ad aggiungersi alla parure ispirata alle risaie ci sono queste splendide anelle in Argento 925, ideate per richiamare la classica forma a mezzaluna delle terrazze di riso balinesi.
Il design decorativo è stato pensato per riprendere la forma dello sticky rice, una varietà di riso comune qui a Bali e molto utilizzata nella cucina locale.
I chicchi sono più piccoli e tozzi per questo gli orecchini sono fatti solo di microsfere in argento.
La chiusura ad incastro rende la vestibilità molto comoda assieme alla leggerezza del gioiello stesso.
Ho cercato di mescolare storicità e modernità in qualcosa che potesse essere indossato tutti i giorni anche con possibili abbinamenti.
Io le adoro, tu?
| | |
| --- | --- |
| Materiale | Argento Sterling 925  |
| Diametro | 2,5 cm |
| Chiusura | incastro |
Collection
Limited Edition
Atlantica's Limited Edition jewelry is not for everyone. They are reserved for those who travel with their minds as well as their bodies, which is why the production quantity is limited compared to classic jewelry.

These jewels are available only a few times during the year, to maintain the Limited Edition concept and reward those who trust, all along, Atlantica.
ATLANTICA
Jewels from the World.
When the world touches my eyes, and the ocean touches my skin, my dream comes true.
I transform this dream into something for you that can transmit emotions, passion, trust, and change.
This is where my story begins.