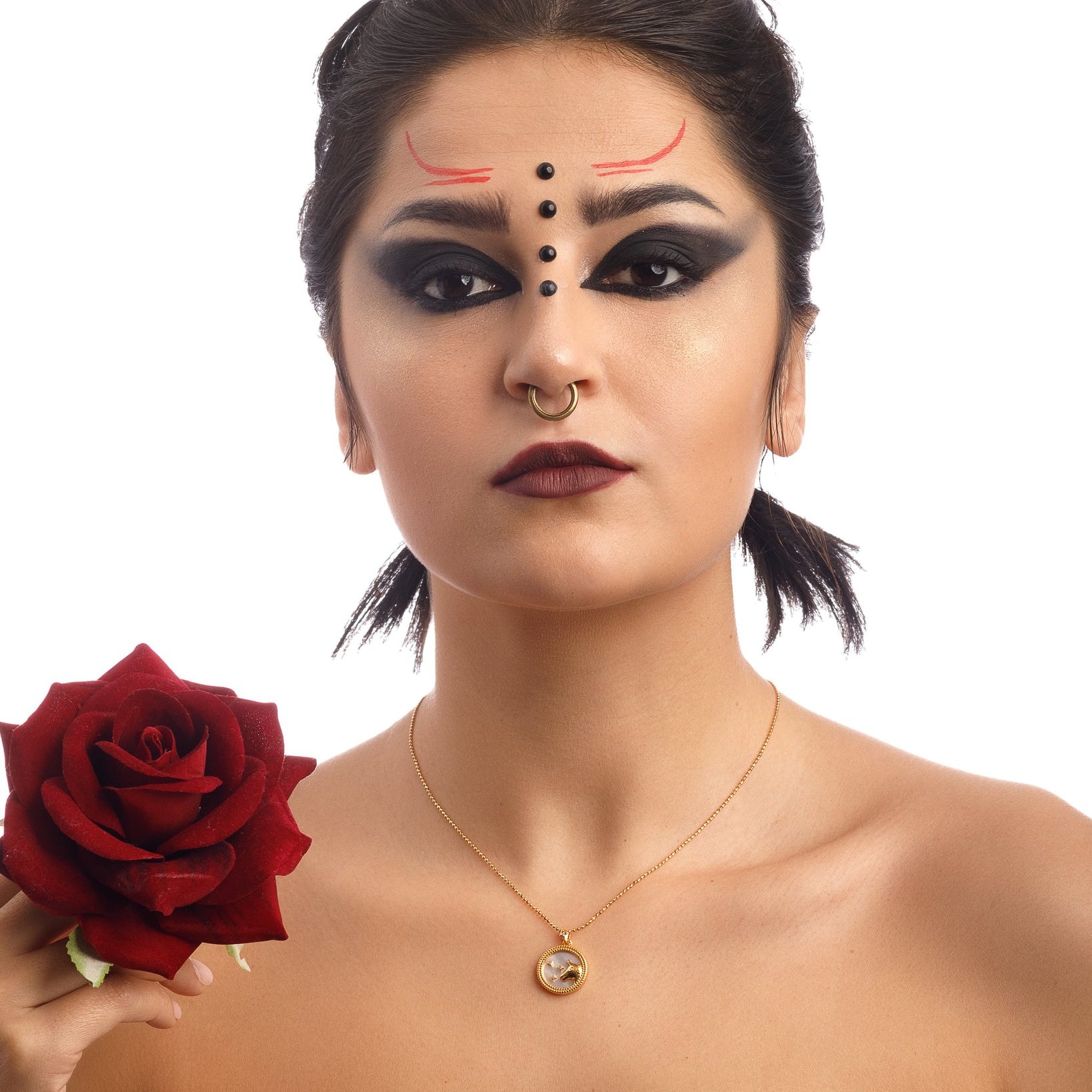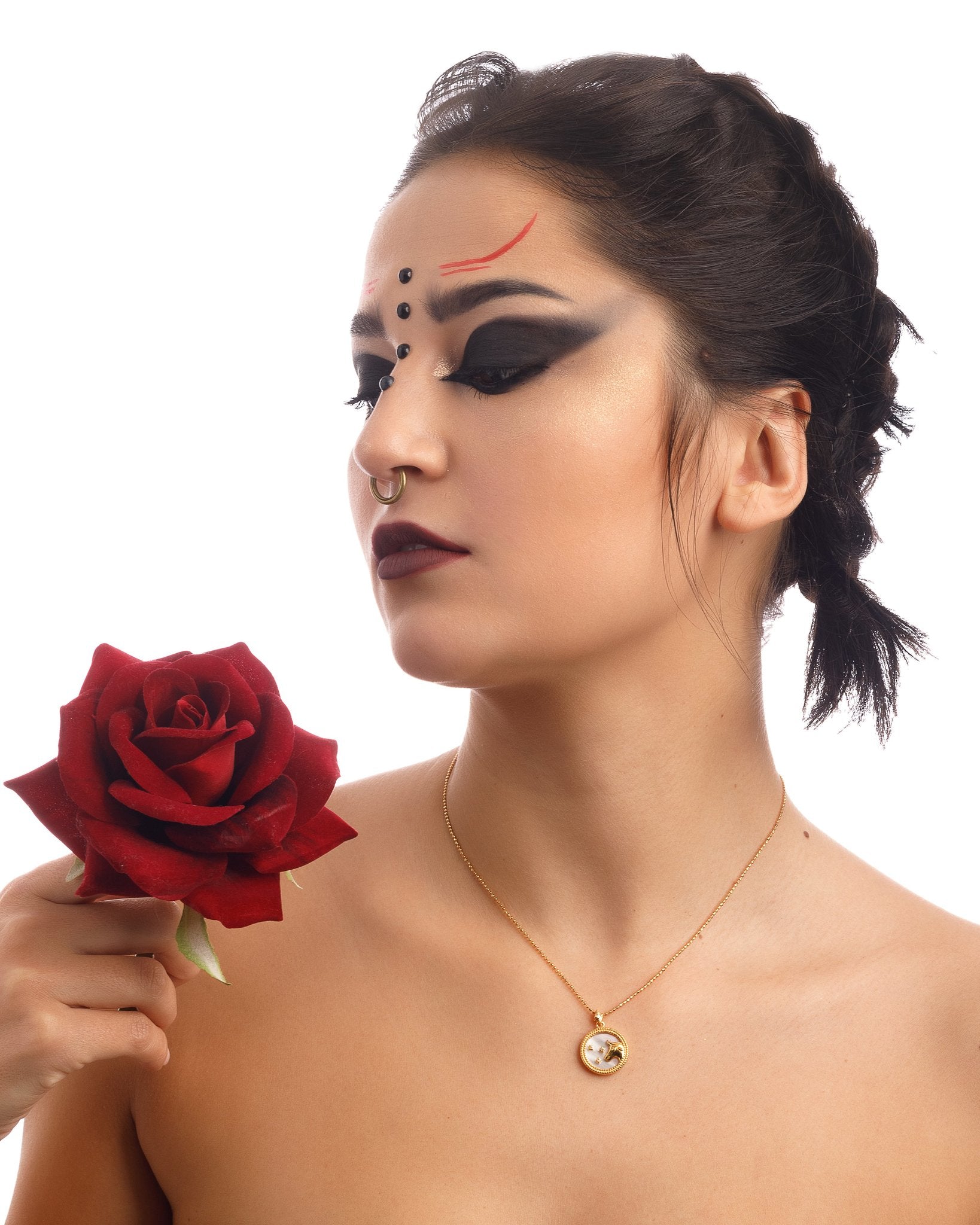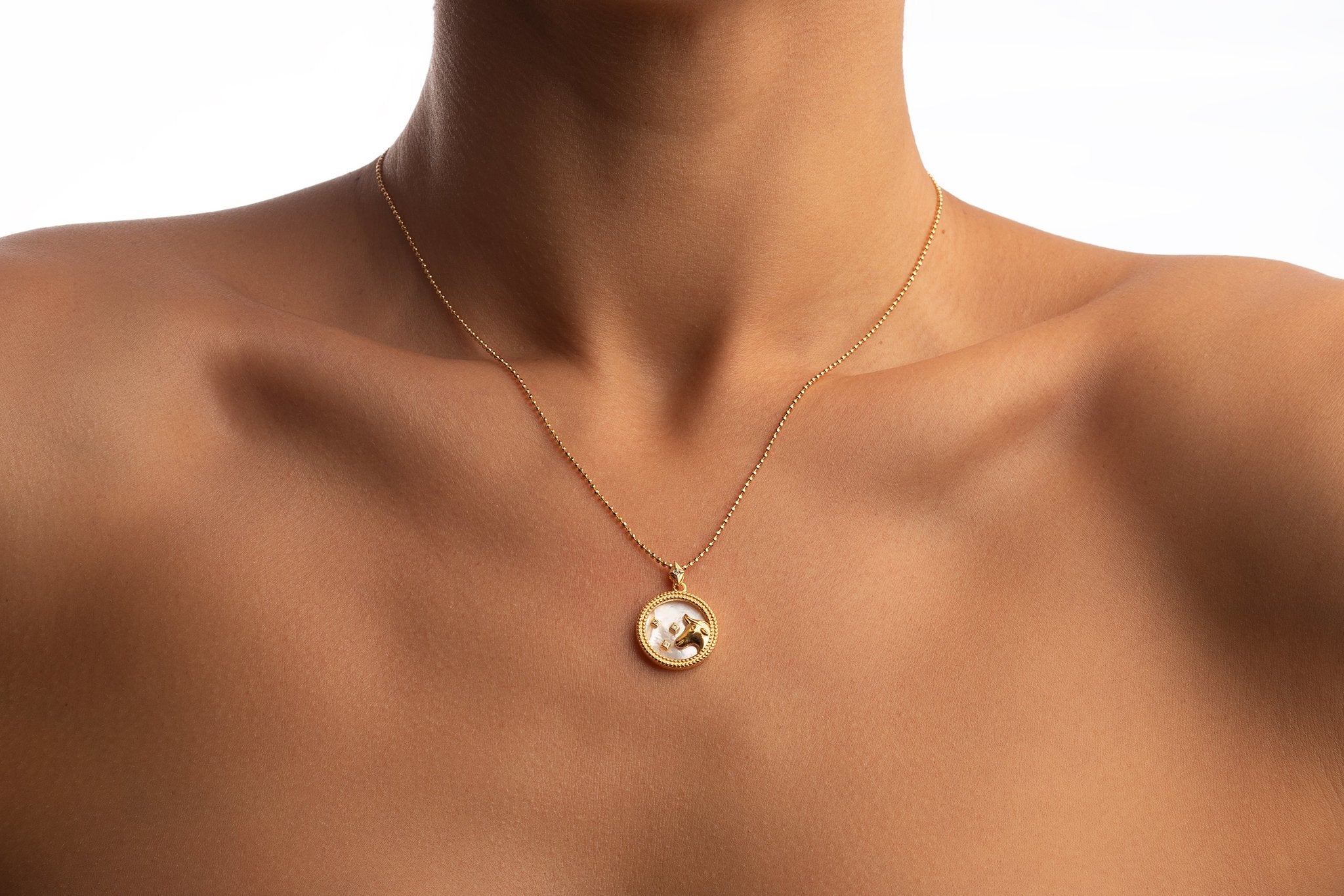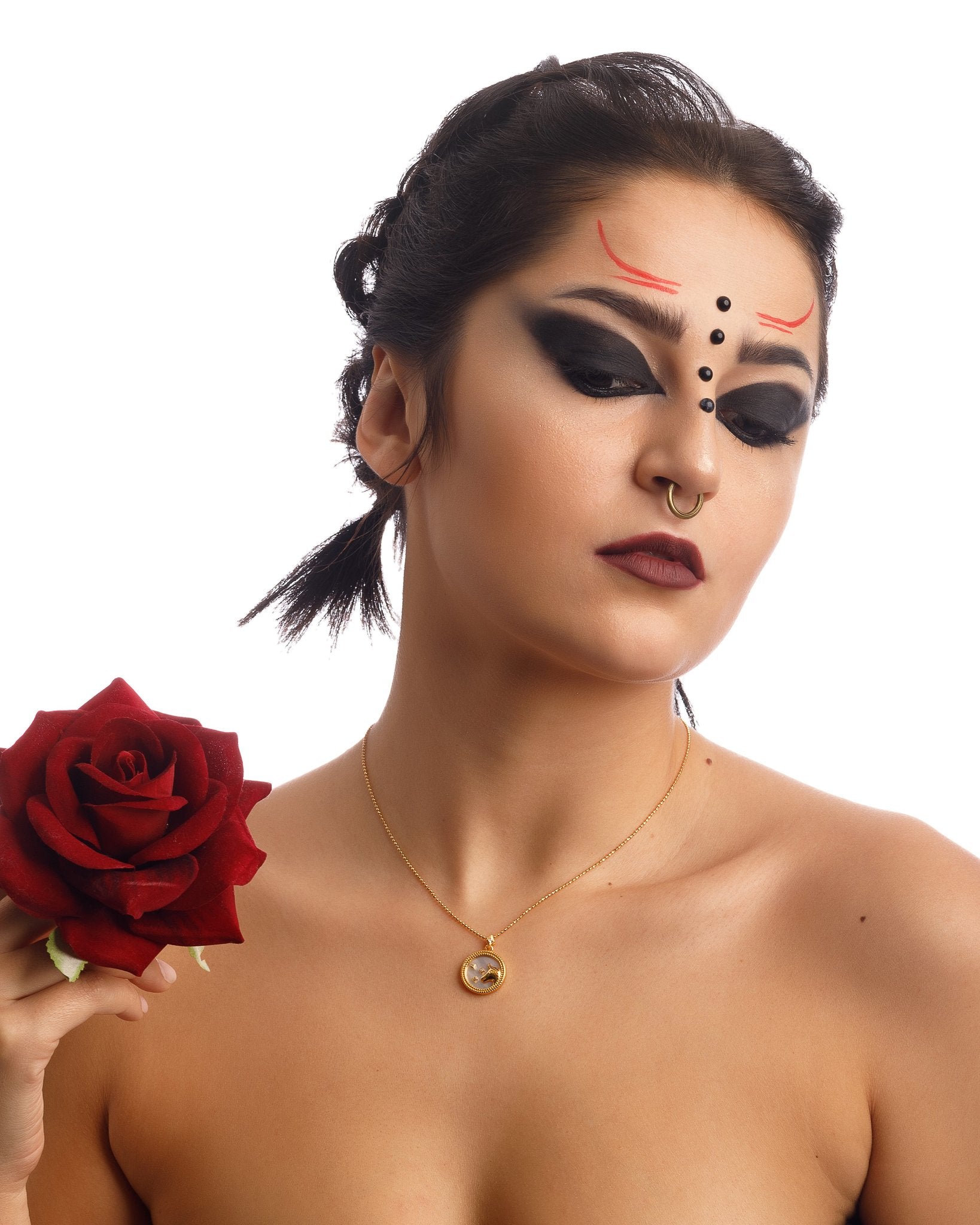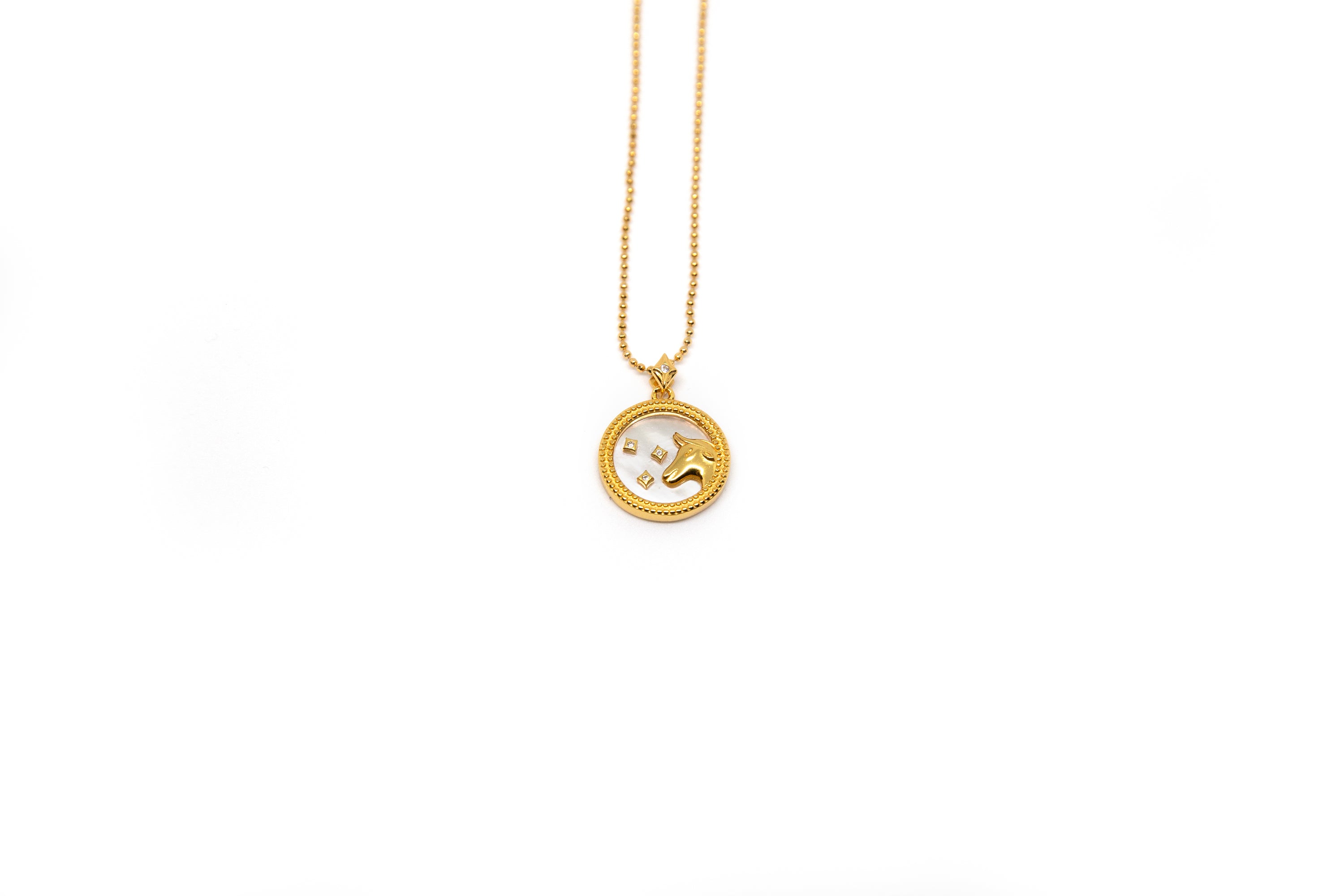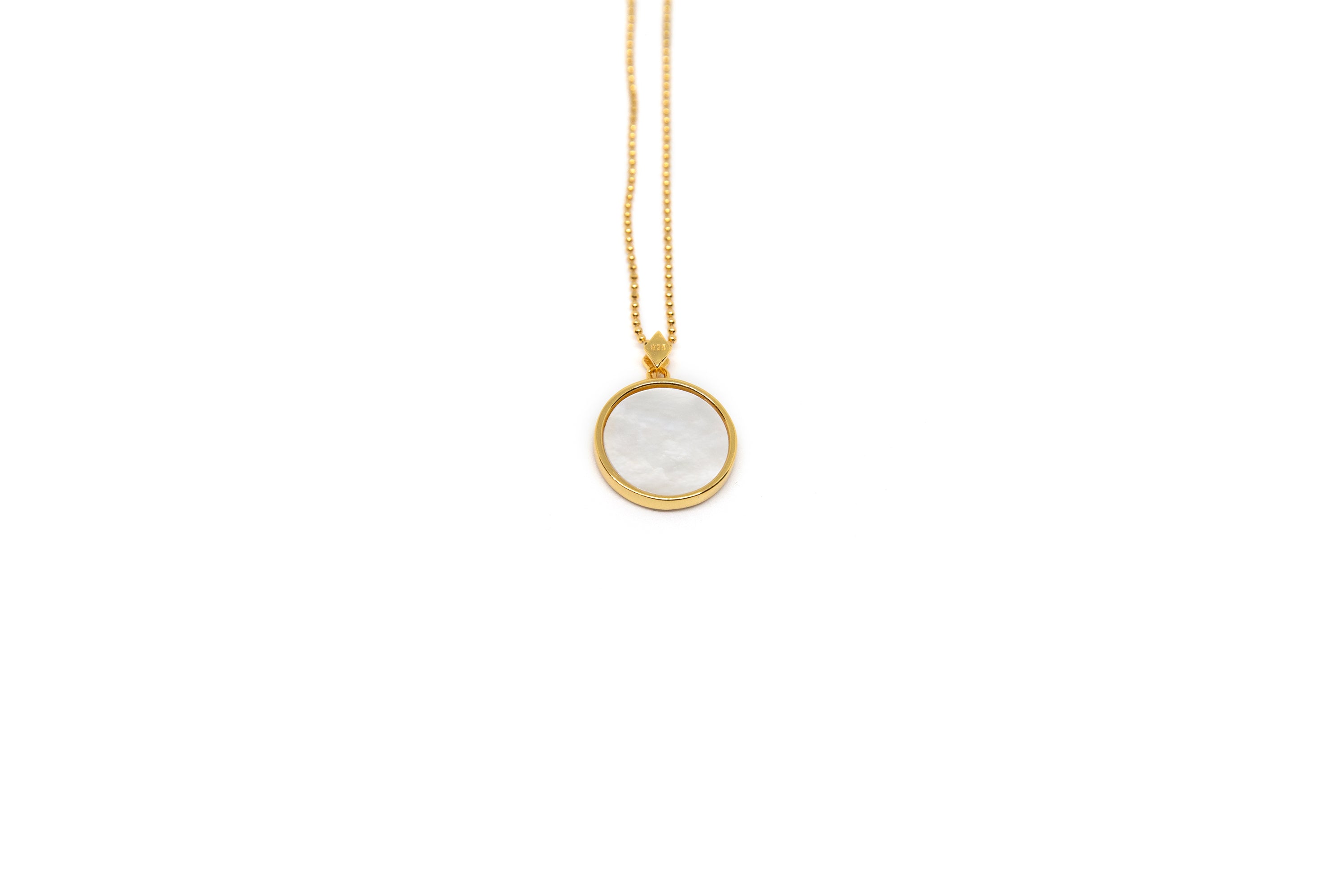 FEATURES
| | |
| --- | --- |
| Material | Sterling silver 925 18K gold plated |
| Length | 40-45cm |
| Pendant | Bull symbol in natural white mother-of-pearl and white cubic zirconia 1.8cm |
Description
Taurus
21 aprile – 20 maggio

Passionali, indolenti, possessivi e sensuali: le persone Toro sono difficili da accontentare, perché se da un lato risentono dell'attaccamento alla Terra, il loro elemento naturale, dall'altro subiscono l'influenza di Venere, e ciò li porta ad affezionarsi ai luoghi ed alle persone, ma anche ad essere molto ostinati e determinati, fino a sfiorare la durezza.

Il loro fiore è per questo la rosa, che rappresenta la dolcezza racchiusa tra le spine, una pianta difficile da curare, che può pungere chi cerca di coglierla, ma proprio per questo considerata preziosa e unica.
Details
Fatto a Mano
Etico
Sostenibile
Information
Spedizione in 24/48 ore lavorative
Pagamento sicuro con Carta di Credito/PayPal
ATLANTICA
Jewels from the World.
When the world touches my eyes, and the ocean touches my skin, my dream comes true.
I transform this dream into something for you that can transmit emotions, passion, trust, and change.
This is where my story begins.
Realizza i tuoi sogni.
Gioielli da tutto il mondo in puro Argento Sterling 925.
Per viaggiare con la mente, non solo con il corpo.
OGNI PEZZO HA UNA SUA IDENTITà, unica nel suo genere.
I miei gioielli non sono per tutti.

La produzione prevede infatti quantitativi ridotti per soddisfare la cura maniacale rivolta verso i dettagli.

Atlantica significa questo: poter dare una storia ad ogni creazione, rigorosamente fatta a mano, per diversificare ogni gioiello e renderlo in grado di raccontare una storia diversa in base a chi lo indossa.
Scopri tutte le Limited Edition
Rimani aggiornata
Non perdere le novità e la possibilità di acquistare i gioielli in anteprima a prezzo scontato! Registrati subito
Scopri tutti i prodotti!
Se il gioiello che hai visto non è disponibile, non temere!
Le creazioni Atlantica, infatti, vengono riassortite con cadenza mensile.
SCOPRI TUTTI I PRODOTTI